Firm Profile > gonen law office > Ankara, Turkey
gonen law office
Offices
gonen law office
Çukurambar Mah. 1480.
Sok. BESAKULE No: 2A/17
Ankara
Turkey
gonen law office >
Firm Profile
Gonen Law Office is a leading Turkish law firm aiming to provide the best legal advice and legal service to the clients operating both in Turkey and internationally. As a trustworthy law firm having expertise in various sectors such as dispute resolution, construction, energy, corporate law, international trade, banking and finance we have been working on local and international transactions ever since our foundation back in 2006.
Gonen Law Office is dedicated to provide the clients with cost effective and pragmatic solutions while representing them in their disputes and offering them insightful consultancy. Our core principles include teamwork within the office, legal excellence and integrity along with dedication to our clients. As Gonen Law Office we work together as a team with exceptionally talented lawyers but most importantly we ensure a professional work environment while maintaining a collaborative approach among our staff. We provide our clients high quality legal service simply because we have the highest standard of integrity and professionalism.
As law firm based in the capital of Turkey, we advise corporations and financial institutions across the full spectrum of industry matters including litigation, international arbitration both commercial and investment arbitration, M&A, joint ventures, disposals, debt and equity capital markets, governance, general commercial and corporate advisory matters. Our global depth and experience support our clients in both their domestic deals and their most complex multinational transactions. Our experience in global matters, technical capabilities gives us the insight to advise our clients through the complex issues that can accompany large and sophisticated transactions.
PRACTICE AREAS
Construction
Our team has many years' experience working with closely with designers, engineers and project teams. We have a good understanding of current project administration, contract and risk management procedures, together with the financing arrangements for domestic and international construction projects. We have the experience needed to identify and address the legal issues and risks arising in EPC contracts and their related EPIC and EPCC forms. We also regularly advise in relation to operational and facilities management contracts. Our lawyers act for clients involved in large industrial or energy projects, in infrastructure works and in construction projects for the institutional sector, in mixed-use or commercial developments. We also advise all types of construction disputes, protecting your interests in connection with a full range of construction issues in all forums, including courts of competent jurisdiction, arbitration, adjudication, mediation and other dispute resolution proceedings.
Projects
Gonen Law advises sponsors, governments, construction companies and lenders on projects and project financings across energy, infrastructure, mining and telecoms within Turkey and internationally.  Our lawyers win praise for their technical ability as well as their commercial and pragmatic approach to project work, providing a comprehensive service. Our global project development and finance group possesses the wherewithal, foresight, flexibility and experience to deliver results under the most challenging conditions. Our services include advising on and implementing joint ventures and consortium arrangements, proposing and implementing effective project structures, advising on and implementing all type of PPP models (BOT, BOOT, DBFO, DBFM, PFI etc), conducting legal due diligence, advising on risk allocation between the project participants, reviewing the "bankability" of project agreements for lenders and prospective borrowers, advising lenders and prospective borrowers and advising on financing arrangements, together with associated security packages and considerations.
Energy & Natural Resources
Gonen Law Office's energy team has extensive knowledge in regulatory filings required to be made under Turkish energy laws. Our law firm with a multi-disciplinary team of lawyers offers insightful advice on the rapid transformation of the energy sector and produce suitable business strategies and solutions. Since our firm is located in Ankara, the heart of public institutions and authorities, we assist our foreign clients to conduct official visits and make required applications to the local authorities and ministries in Turkey.  Energy Market Regulatory Authority (EMRA) which is a public corporation that performs the regulatory and supervisory functions in the energy markets is based in Ankara and that allows us to have better access decision makers in the field of energy law. We also have substantial experience of mining projects, providing practical legal advice through each stage of the mining project life cycle, from tendering, licensing, and permissions through to operation, equipment procurement and decommissioning and everything in between. Experience is on hand to resolve mining disputes, including those with necessary MIGEM involvement.
Project Finance
Project finance transactions require to work internationally and we have the experience, skill and reputation that allows us work in such a field of law. We have strong capability in project finance based on our expertise in the relevant sectors, such as energy, transportation and construction. When we work with our clients on these projects, we provide more than just legal advice we also provide our clients business, strategic and cultural advices. We are also one of the few law firms in Ankara practicing in international project finance. We have been handling high-value project finance transactions, most of which received Bonds and Loans awards. Our lawyers work on some of the most complex, high-value and strategically important project finance contracts. Our partner has assisted loan contract negotiations for Third Bosporus Bridge financed by local and international lenders. Our deep and extensive experience will help you identify creative financing structures and sources of finance, from banks to ECAs and funds/private equity. Whether you are a lender, a project sponsor or contractor, in the public or private sectors, our team can help you with the close counsel and full support you need to succeed in any project finance environment.
Banking and Finance
Gonen Law Office provides advice on all issues that affect financial industry: financial markets, financial institutions and financial transactions. Within these, our primary focus is on banking, for the bank continues to prevail as the most important financial institution in the European financial sector. We cover not only regulative law, but also commercial law that is relevant for the most important financial transactions.  Our lawyers are experts in elaborating financing structures with wide-ranging complexity, and drafting and negotiating various forms of loan agreements.  Our practice covers the full breadth of banking and finance, including: acquisition and project finance, securitization and structured finance, mezzanine finance, financial restructuring, Islamic banking and finance, loans and credit facilities, trade and real estate finance, asset and aircraft finance.
Dispute Avoidance and Resolution
Our experience extends from domestic litigation to international arbitration as well as adjudication, expert determination and mediation.  We have considerable experience in investment arbitration long with commercial arbitration. We work with our clients to manage risk and to avoid litigation wherever possible. Our lawyers have longstanding experience in understanding, interpreting and handling commercial and civil disputes. Our lawyers settle disputes in the most appropriate manner, whether by mediation, adjudication or expert determination. This makes them reliable partners and strong advocates for our clients' interests. Together with all legal counseling requirements of clients in the pre-dispute and post-dispute stages, arbitration is one of the fundamental practice areas of Gonen Law Office. We advise on the effective negotiation and drafting of international arbitration agreements, together with guidance on choice of forum, interim measures, enforcement of awards, and asset recovery strategies. We have substantial experience representing both respondents and claimants, and a very strong track record of obtaining successful results for our clients.
Corporate Law Transactions
Our law firm is highly experienced in all types of commercial transactions focusing mainly on complex cross-border transactions. Leveraging our tax, structuring, corporate finance, business succession planning and general corporate expertise, we employ a multidisciplinary strategy for maximizing the benefits of our clients' transactions. We have deep knowledge and experience of mergers and acquisitions and related transactions involving the energy, construction, aviation, ports and airport, health, telecommunication and insurance sectors. We actively take part in every aspect of the transactions starting from the negotiation phase to post-closing transactions and contract management. Our experience includes: merger and acquisitions, share transfers and partnerships, spin offs, shareholder agreements, pre- bid agreements, joint ventures, asset transfers, direct and indirect shareholding changes, tender offer requirements, corporate restructuring and due diligence.
Competition Law
We represent corporations, financial institutions, investment banks, partnerships and individuals in a wide variety of competition law matters. We provide clients in a broad range of industries with the competition & antitrust counseling they need. Our team covers the full range of competition and antitrust issues including merger control, cartels and other anti-competitive agreements, abuse of dominance/market power, market/sector investigations, competition litigation, judicial reviews and appeals, state aid, public procurement, trade law and utilities and infrastructure regulation.
Labour Law
Gonen Law Office provides legal consulting and juridical support for the disputes between the employees and employers in the scope of labor contracts including unjust termination of the contract, claiming for the employee's personal rights and the compensation. As part of Gonen Law Office's cross-border service, we provide comprehensive labour law advice to clients with operations in multiple jurisdictions across the region. Our expertise in labour law includes: drafting/reviewing employment contracts and giving necessary legal advice and litigation on employment law related claims.
Capital Markets
Our Lawyers has substantial capital markets experience working with global and domestic issuers, stakeholders, and financial institutions in complex transactions in the Turkish capital markets. Example services include: on-shore and off-shore based public offerings, bond and other capital market instruments issuance, licenses, operation permissions, derivatives, incorporation, and mergers and acquisitions of capital market institutions, regulatory compliance services, investment funds, tender offer requirements, financial markets and services, cross border capital market services and products applications with the capital markets board.
Intellectual Property
Gonen Law Office provides extending IP and Legal services to global corporations, research institutions, technology driven industries and government entities and protects Intellectual Property Rights across the globe. Worldwide, we offer a full range of legal services for the acquisition, commercialization, and enforcement of intellectual property and technology assets in the areas of: patents, trademarks, copyrights, sourcing, trade secrets, data privacy and security. Our lawyers have a genuine knowledge and understanding of brand, reputation, and creative output – and the laws and rights which protect them.
Protection of Personal Data
Gonen Law Office is one of the few Turkish law firms practicing data protection and privacy law in Turkey. We provide services to have our clients to comply with new Personal Data Protection Regulation. We take care of the processes including to registration of data controller to VERBIS, holding orientation program to make the clients aware of new responsibilities under Law of Personal Data Protection.
Foreigners Law
Turkey has become a country of immigration in recent years. Foreigners coming to Turkey are given different status as; refugee, conditional refugee, secondary protection or temporary protection. Operating in such a country, Gonen Law Office actively provides legal consultancy services in a wide range of legal issues in the field of Foreigners and Citizenship Law. Together with our experienced team, we ensure that you will be able to get through this process quickly and smoothly in all matters involving foreigners such as following and concluding the procedures required for work and residence permit frequently encountered by foreign citizens.
Acquiring Turkish citizenship by foreign nationals has been facilitated by the regulations in 2017. In this context, we provide legal consultancy to foreigners especially from Pakistan, Saudi Arabia, Qatar, Iraq, Iran, and also China, USA, UK, France, who are willing to acquire Turkish citizenship by investment. For years, we have been providing fast and effective solutions to the processes of our clients within the scope of Turkish Citizenship Law and Immigration law.
Tax Law
Gonen Law provides a wide range of legal services in relation to tax law tor Turkish land multinational companies on a range of taxation matters. Our team provides services in management of the administrative process and litigation regarding the Tax, Customs and Import legislation and, particularly in refund of the overcharged VAT and customs taxes due to surveillance practice in import.
Accordingly, Gonen Law Office manages the refund of the overcharged taxes via its services provided by its expert team having successfully completed a wide range of administrative process as well as litigation of various firms and persons.
Languages
English Turkish
Interviews
Zihni Gonen, Founder, Managing Partner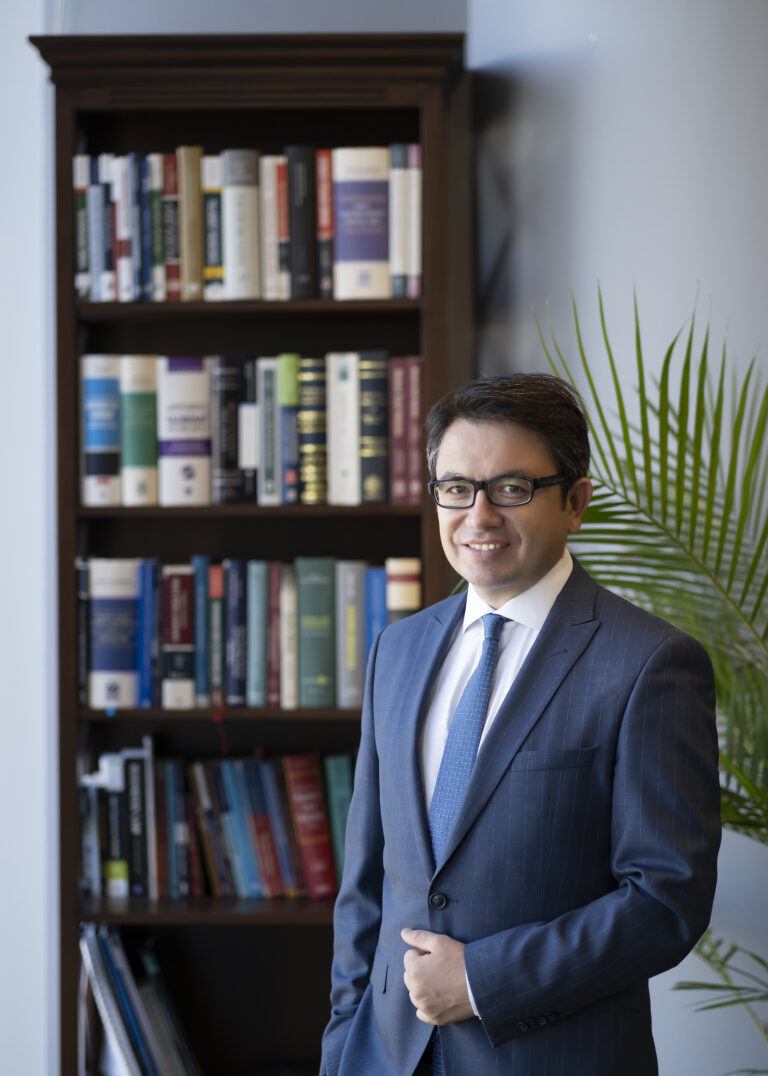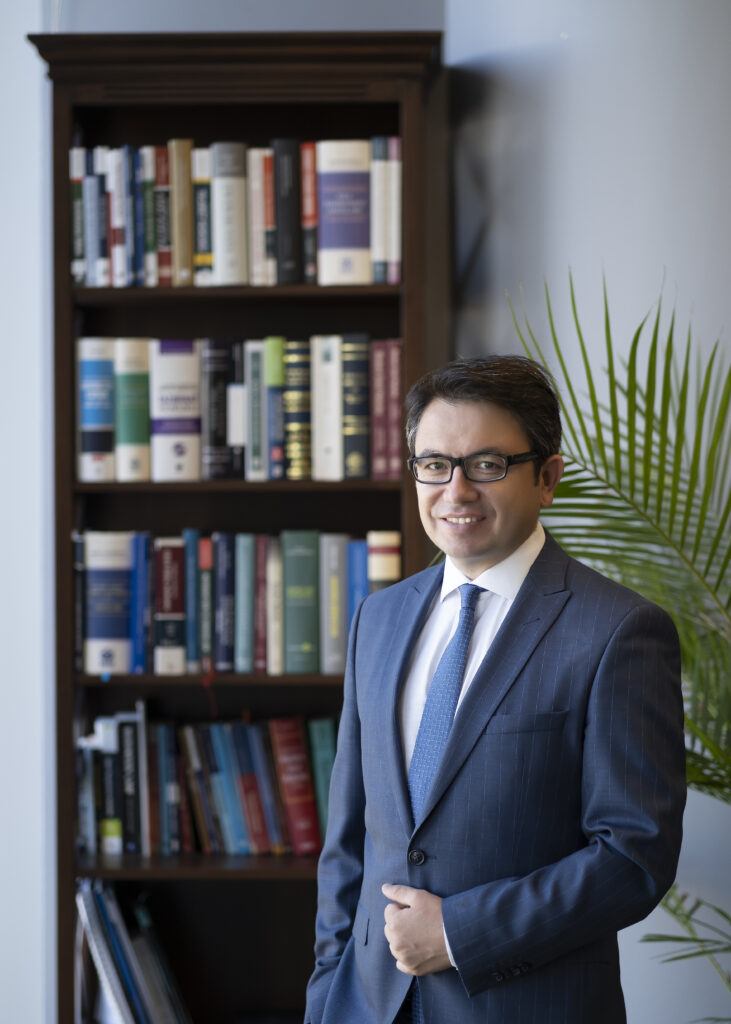 Managing
 Partner 
Mr. Zihni 
Gonen
explains how the firm is adapting to clients' changing needs
.
What do you see as the main points that differentiate Gonen Law Office from your competitors?
Gonen Law Office is a leading Turkish law firm providing the best legal advice and legal service to the clients operating both in Turkey and internationally with offices located in Ankara, Istanbul and London. As a trustworthy law firm having expertise in various sectors such as dispute resolution, construction, energy, general corporate law, international trade, finance and food we have been working on local and international transactions ever since our foundation back in 2006.
As Gonen Law Office, we are dedicated to provide our clients with cost effective and pragmatic solutions since our core principles include teamwork within the office, legal excellence and integrity along with dedication to our clients. We support individuals and businesses in resolving conflict, safeguarding their futures and maximising opportunities. Our wide range of expertise means that we can provide support for our clients in all areas of their business. Our commitment to maintaining an inclusive and supportive workplace allows us to recruit talented lawyers and support staff, many of whom – along with the firm – are independently recognised as leaders in their fields.
In short, we believe that teamwork and responsiveness coupled with our excellent ability to grasp the commercial objectives of our client and ability to work seamlessly with local and international teams, are what sets us apart from many other Turkish law firms.
Which practices do you see growing in the next 12 months? What are the drivers behind that?
The one and only practice that will not ever strop growing is certainly dispute resolution covering both domestic litigation and national & international arbitration. In the wake of the Covid-19 pandemic, economy has certainly been affected negatively and during times of economic downturn, litigation becomes inevitably and increasingly popular; in tough times, individuals and organizations are more likely to resort to the legal system to recoup financial losses and it is also likely to see the local and international companies having an increasing need of support in the field of dispute resolution area in the next 12 months. As Gonen Law Office, we handle not only local litigation but also on some of the most complex, high-value and strategically important international commercial and investment arbitrations before major arbitration centres, such as ICC, LCIA, LMAA or ICSID.
In addition, partly due to currency de valuation for the benefit of hard currencies, we believe once the pandemic comes to end M&A transaction will be on the rise. Due to the undebatable result of liquidity shortage, restructuring will be inevitable. In order for the companies to have new coping mechanisms. We are well prepared for additional work in this area with our effective commercial, corporate and M&A team.
Finally, we believe that one of our core practices construction and projects will be growing in the next 12 months on which we are eager to provide excellent consultancy services to our clients.
What's the main change you've made in the firm that will benefit clients?
Our main change is having branch offices located in Ankara, Istanbul and London and having exclusive cooperation agreements with best law firms some of our major practice places, such as China, Russia and Gulf region, Consequently, we have more sustainable relations with domestic and international companies. As Gonen Law Office, we are fully aware that each practice area must be met with equal focus and expertise. With varying kinds of work comes a broader range of experience. As a full-service law firm with unique expertise in 11 different fields of law and three offices located in the centre of busines, Gonen Law Office delivers timely, efficient and innovative solutions to the clients. Gonen Law Office also works in professional association with some of the world's leading international law firms and practitioners with the help of its solid presence in Europe, Africa, Gulf and CIS region.
Is technology changing the way you interact with your clients, and the services you can provide them?
We understand that the conventional approach does not provide a suitable or productive resolution for clients and a change of point of view is required for the future of legal market. While the legal industry is based on traditions heavily, we believe innovation is the key of finding better solutions to meet client demands. We have embraced the benefits of technology during the Covid-19 Pandemic and our lawyers have regularly used technology in a clever way to get feedback from our clients and assist them through every stage. With the undeniable help of technology, we are in contact with our clients 24/7. All of our members have their own portfolio of clients which makes them have access to our legal advice at any time they need.
Also, within last couple of years, we made significant investments in LegalTech, where our lawyers and support staff worked together in multidisciplinary innovation teams to invent and build new tech products which in return adds value and drive efficiency for the benefit of our client and partners.
Can you give us a practical example of how you have helped a client to add value to their business?
Gonen Law Office provides high value-added legal services to clients, at all time. We are a one-stop solution provider for the clients' legal matters by leveraging our full-service and multidisciplinary advantage to quickly grasp the essence of every clients' commercial objectives and integrate cross-practice and cross-disciplinary perspectives and assessments into the advice we provide to them, from pre-transaction phase to dispute resolution phase.
A good example of our high-value added legal services is our recent engagement with a multinational corporation in textile sector where, in addition to providing traditional legal and regulatory advice, we also delivered policy, stakeholder engagement and lobbying risk assessment to the client, successfully assisting the client to identify the relevant legal, regulatory and political risks in the proposed transaction, playing significant role on their multi-million dollars saving in the completion of their transaction, compare to their original projections.
Although it is not possible to summarize all of our complex and high value practices in different areas of law, we would like to give some examples as below:
 Gonen Law Office represented its clients in high value commercial and investment arbitration before ICC, LMAA, LCIA and ICSID.
Partners of Gonen Law Office participated in domestic arbitration cases as arbitrator.
Gonen Law Office represented its multinational clients before the regulatory bodies and local courts.
Gonen Law Office participated in negotiating and drawing several multimillion dollar's value EPC contracts for its multinational clients.
Gonen Law Office participated in negotiating, drawing several license agreements on patents, textile, energy and also carried out litigation during the process.
Gonen Law Office provided legal services and consultancy for project finance valued more than circa ten billion dollars in total.
Gonen Law Office provide entire one of the biggest investments in west Africa covering EPC, project finance and general advisory services having project value of circa 350 million EUR.
Last but not the least, Gonen Law Office provided legal services and consultancy for several M&A and commercial transactions for international clients.
Are clients looking for stability and strategic direction from their law firms – where do you see the firm in three years' time?
Stability and strategic direction are two elements that clients seek for and our ability to enjoy stability, longevity and strategic consultancy services is intensified with our work principles. As Gonen Law Office we have awareness in the law firm industry and understand the challenges ahead. This awareness is displayed by our place in the industry and the professional service that we provide. External and internal communication is a part of our firm's focus along with our planning and effective leadership.
Over the next few years our goal is to proceed to our growth along with our national and international clients and also to expand our practice areas while continuing with our work with the highest standard of integrity and professionalism.
Top Tier Firm Rankings
Firm Rankings