Legal Steer Law Firm > Cairo, Egypt > Firm Profile
Legal Steer Law Firm
Offices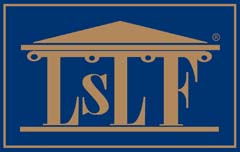 Legal Steer Law Firm
15 Roushdy St., Abdeen, Downtown.
Office 104, Salma Tower.
11511 Cairo
Egypt
Legal Steer Law Firm >
Firm Profile
The firm started its business in the first decade of the twenty first century . After five years or less the office has been developed to include a group of specialized partners in various fields to form a comprehensive and homogeneous work team, whose persistent efforts have resulted in the success of all the works entrusted to it. This success is based on our firm belief in cooperation and solidarity to provide professionally specialized services through a team, distinguished for its technical expertise in various legal fields. Now, the firm represents several local and international companies in A.R.E.
The increasing activity of the firm in the field of legal services, necessitated of observing our clients' requirement the firm took practical and serious steps to participate with other firms in some Arab countries, including branches in the Gulf Cooperation Council (GCC) and European Union. We work with our partners allover the world to provide the legal services, that satisfy our clients' needs inside Egypt and abroad. These services are provided through our partners' group of offices all over the world with the aim of accomplishing your goals and spare you the expenses and efforts.
The firm pleads before all courts of Egypt of all degrees and represents the principals in the administrative, civil, commercial, criminal and others of legal disciplines. The firm also provides legal consultation to our principal Companies of various activities inside A.R.E. and abroad.
The firm also provides special consultation to so many banks, investment and finance companies and represents them in the disputes filed against or by them.
Our commitment to our clients and partners
The general principal which we have consolidated and established our office reputation is confidentiality and discretion, which govern every relation with clients and their issues.
The firm's goal is to build strong relationships with our clients, partners, and principals and to maintain the continuity of these relations.
We are always seeking the development and flourish of our performance through consolidating the spirit of team work, competition among the work team members. The firm is aware that each member has his own role in the effective and positive participation to improve what we provide of legal services.
The secret of success is in the spirit of team work and the intelligence of each member. We understand the importance of our employees and we are proud that our most important investment is existing in our employees. We take care of each one to create a friendly environment among them, which is reflected on our services and their provision in the best way. Therefore, we maintain our work team and include members, whom we believe they are an added value to the development of our services.
The firm provides its clients with clear information about work requirements, time table and costs. This is in addition to a communication statement of each client with the aim of facilitating matters for our clients and principals. The firm also provides several ways with respect to the payment of fees in accordance with the nature of service. The client has the option to select pricing as per work hours, determining a fixed percentage or a compromise proposal of two alternatives so that the principal may chose what suits him of these alternatives.
The responsibility of identifying the principal's needs and what he desires to accomplish. After research and study, it is our turn to provide legal solutions and alternatives, custom-prepared to suit the principal's desire and participate in achieving his goals.
The firm provides its principals with periodical consultation relevant to their business and investment interests, regarding the legislative amendments in the A.R.E. This is done through periodicals, sent by e-mail by a professional team, specialized in this regard.
Our message and culture
We seek to consolidate the principals of justice and law and to participate in elevating the advocacy profession. We are proud of our participation in several conferences and lectures on both the domestic and international levels.
The firm also dedicated a team to prepare legally specialized studies, publication and researches being published in the local and international media means.
The firm's reputation stems from its continuous persistence and belief in the necessity of development and keeping a homogenous work team with high qualification and versatile specializations. This satisfies our clients desire to have legal service up to their expectations.
Work strategy in our firm is previously determined and illustrated in all our agency contracts, concluded between the firm and our clients as well as in the work contracts with our employees..
The firm has sough and still seeks to provide distinguished legal and consultative services through focusing on innovating and suggesting legally unique and unorthodox solutions. All our clients attest to the firm's loyalty to its basic principals, which are based on our commitment to the ethical rules of the advocacy profession within a framework of transparency, integrity and commitment to the ethical and moral criteria and pursue to provide possible alternative to our principals to facilitate the selection and making the right decisions. This is assisted and supported by the firm's work team with its wide experience. On the other hands, this helped the firm to pass the stage from a mere local or international legal service provider to the stage of building relations of strategic cooperation with our principals and partners.
Staff Figures
Lawyers : 1-10 Service staff : 1-2 Maintenance and IT : 1-2
Languages
English Arabic French German
Memberships
Egyptian Bar Association HG.org The International Bar Association (IBA) Primerus
Other
Workdays : Sat-Thu Working hours : 10:00 AM - 06:00 PM (GMT+2)
Diversity
If you look at the scope of our dealings, you will find our clients from almost everywhere in Egypt, although there are no branches throughout the country, but we have experienced experiences that represents the talk of us. Never before did we rejected a case that was brought to us because of the difficulty of resolving it or its multiplicity of inputs and for the record, the first issue of our office was one of public opinion that is very difficult to handle, but because we are challenged, we took over this case and succeeded in winning it. If you look at our client list, you will find them from all segments of society, diverse in their origins, races, social classes and even nationalities, and never have been rejected a client because of the type of case or his inability to reach our minimum price of litigation. We will not put ourselves in the position of judge if we start any case, we do not care whether the position of the client is guilty or innocent, all we care about is full and complete defense with our full energy and our ability for the rights of the client guaranteed by the law to the last stage because we sincerely believe that the human being no matter how guilty and no matter how much he whither committed the crime or not, he/she has rights that cannot be touched and must be guaranteed by law and we are proud and sincere about our commitment to the human right to human beings without any consideration.
This faith also extends to the diversity of cases we take care of. Our office has handled many multi-branch cases in multinational law. For example, we have been dealing with the issue of public funds and our involvement in the innocence of our client, our search was not only on laws and judgments, but also extended to include historical and academic documents and studies for more than one hundred and fifty years to ensure with certainty our arguments, we believe that every case we take is not limited to the law, but extends to the various life sciences and that everything around us carries a part of the case, knowledge of the various sciences of life is the greatest secret to the success of any lawyer. Limiting to the law book only is not enough.
Certainly, our belief in diversity and equality is reflected not only in our working style or our client base and cases, but also to our team. We believes that everyone has the right to prove themselves and their abilities, but also to gain experience. Our office consists of a group of lawyers with all degrees of litigation, each with a specialty, as the roles are distributed equally and there is no difference between them. We have a friendly relationship and a team spirit where every lawyer feels that he/she is in his/her second home and even if one of the lawyers decided to leave us, he/she leaves us with satisfaction and love, every year we have a big dinner party in which we gather everyone who has worked in our office over the past twenty years with the current lawyers to create a link that helps the lawyer to continue and share the various experiences that benefit him/her in the future and we are proud that the criteria of our selection of our staff is only one factor which is the desire to learn and increase experience and not Limited to a particular university, city, or religion. If you look at our staff, you will find them from different places, universities and different origins, which brings together one link, which is our office and its team spirit, experience and healthy environment for work, in the end all that matters to us in all our dealings is human and nothing but human.
Client Testimonials
CLIENT: Mohamed Al-Halaby
COMPANY/FIRM: Q&S Security (Cairo, Egypt)
TESTIMONIAL: My experience with Legal Steer is more than ten years and maybe more, when I chose them for the first time to for representing me, I never regretted that, as I trusted them with all of my other companies and it extended to me that I personally chose them to take on my personal cases because of their honesty and dedication to work, not to mention their experience, that is big thing that pushes me most of the time to consult them beyond the legal field, that is, on the field of my future investments. they represent me very well.
---
CLIENT: Sami Ahmed
COMPANY/FIRM: Riyadh Currency Exchange (Alexandria, Egypt)
TESTIMONIAL: I faced a big problem in my company in the State Council and the previous law firm could not solve it until one of my friends nominated me the name of Legal Steer, and told me about his professionalism in dealing with the State Council and the high rate Cases that he wins. In the beginning, I was worried, especially since my company deals with a large amount of money, but then all these doubts disappeared when they were able to obtain a judgment in my favour then after, all of the company transactions depend on Legal Steer Law Firm.
---
CLIENT: Sami Al-Housaini
COMPANY/FIRM: Sohba Tours (Mansoura & Cairo, Egypt)
TESTIMONIAL: At Cairo, tourism means Legal Steer Law Firm, as they have a great deal of experience in the field of tourism companies because of their knowledge and experience in tourism related cases, which prompted me to rely completely with them in all of my company affaires and I am very happy with the provided legal services as they are there all the time. In addition to their continuous follow-up of the affairs of my legal company, they keep me up with all developments that may arise, and this is what keeps me always up to date with what is happening.
---
CLIENT: Emad Atef
COMPANY/FIRM: Al Etihad Jewelries (Cairo, Egypt)
TESTIMONIAL: Thank you for your continuous dedication and interest in my company's cases, so that I have begun to feel that Legal Steer is working for my company only, the idea of allocating a lawyer only for the continuous follow-up of the case is an important matter that makes the lawyer aware of all the details and is able To provide me with all developments and to answer all my inquiries and for information. All the lawyers who handled my files have a high level of experience and knowledge, and I have never complained about any of them, which is great.
---
CLIENT: Talal Mattar
COMPANY/FIRM: Al Hussain Hotels (Mecca, Saudi Arabia)
TESTIMONIAL: Communication skills are the main factor in my choice of Legal Steer. I met the CEO of the firm only once, and despite that, all my legal dealings with them are smooth and highly able to communicate as they keep me informed of all developments in addition to their high skill in I take charge of matters related to tourism and hotel affairs, which keeps me reassured about my interests that they are legally handling. On another level, I found them when I need any private legal advice, as I liked their extensive knowledge of the laws of the Arab Gulf states.
---
CLIENT: Mohamed Al-Housaini
COMPANY/FIRM: Bonyan for Real estate development (Mansoura & Cairo, Egypt)
TESTIMONIAL: For me, it was a very good choice that I retaining Legal Steer and considered that my money that I pay to their firm is in return a good investment for my company, as I found that they have good experience and knowledge of the real estate market in general and in terms of Prices, construction requirements and the nature of the market and I really like that they are constantly aware of the latest regulations and even informing me of them with a weekly newsletter by e-mail, which is what I take into consideration before embarking on any step.