Mr Derek T.C. Sun > Innovatus Law > Taipei, Taiwan > Lawyer Profile
Innovatus Law
Offices
Innovatus Law
7Fl, No. 2, Sec. 1, Dunhua S. Rd.
Songshan Dist.
Taipei City
105408
Taiwan
Mr Derek T.C. Sun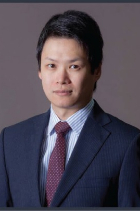 Work Department
Litigation and Arbitration
Position
Managing Partner
Career
Professional Information
Derek T.C. Sun has extensive experience in corporate, construction, government and regulatory litigation, as well as in commercial dispute resolution.
In the area of administrative and regulatory litigation, Derek has defended a client in a dispute against the administrative agency over franchising business, where the amount involved exceeds 5 billion NTD (160 million USD). He has also represented a client in a high-profile administrative lawsuit, where he successfully challenged an administrative penalty of 3 billion NTD (100 million USD) imposed by the Taiwan Fair Trade Commission for cartel activities. Derek also assisted a high-tech semi-conductor company in successfully overturning the administrative penalty and relevant regulations on transnational investment imposed by the Taiwan government.
Derek represented a well-known international aerospace company in a civil litigation against the Taiwan Civil Aeronautics Administration in relation to a 2 billion NTD (60 million USD) air traffic control system, and successfully obtained a favorable judgment for the client. Additionally, he represented clients in disputes relating to various construction projects, including commercial land development, dam construction, embankment issues, and golf course development.
In the field of corporate law, Derek has represented well-known listed companies involved in proxy contest in litigations concerning the legality of shareholders' and directors' meeting and the election of directors, preliminary injunctions, etc. Besides, he represented a U.S. industrial group in an international arbitration at ICDP-AAA, dealing with a contractual dispute arising from a cross-border transaction. Also familiar with telecommunication regulations, Derek has represented the cable and telecom industries in negotiations with regulators and advised media clients on investment, listing, merger, antitrust, and fair competition matters.
Derek is well-experienced in the emerging areas of electricity, energy, environmental law, and infrastructure. He not only provides clients with solid legal advice, but has participated in several government-funded research projects. He represented and advised clients on the Taiwan Electricity Act as overhauled in 2016, the Green House gas emission regulations, and other laws and regulations for public utilities. He also represented independent power plants in a high-profile litigation against governmental agencies for rate adjustment in the power purchase agreement.
Derek T.C. Sun worked for Baker & Mckenzie and Jones Day before joining Innovatus Law. He previously served as the Deputy Secretary-General of the Taiwan Bar Association.
Experience
Represented PPG Industries, Inc. in an international arbitration at ICDR-AAA for a contractual dispute arising from a cross-border M&A transaction.
Represented China Development Financial Holding Corporation in a corporate control litigation.
Represented Taipei Fubon Bank in a series of administrative litigations to sue the administrative agency for a dispute over an exclusive franchise.
Represented Lockheed Martin against the Civil Aeronautics Administration on a dispute over purchase of high-tech navigation facilities.
Represented Standard Bank (South Africa) on an ownership dispute under a floating charge agreement.
Represented the subsidiary of Taiwan Cogeneration Corporation in an administrative litigation against Fair Trade Commission's charge of cartel activities.
Represented mobile manufacturer Tecom in dealing with a dispute arising from an international transaction.
Represented construction company Da-Yi in dealing with the default penalty.
Represented a leading global manufacturer in communications technology against the charge of criminal offense under the Governmental Procurement Act.
Represented the management of a leading financial holding company against criminal charges of insider trading, stock price manipulation, and irregular transaction.
Represented the founder of a leading global semi-conductor manufacturer SMICs in dealing with administrative penalties relating to international investment and financial regulations.
Counseled for an ADR offering at NYSE by Chunghwa Telecom.
Publications
Journal Article (in English)
Chia-heng Seetoo and Derek T.C. Sun, Taiwan Chapter, in INITIAL PUBLIC OFFERINGS 2017, 283-297 (Ilir Mujalovic & Harald Halbhuber eds., 1st ed. 2017, Global Legal Insights)
Journal Article (in Chinese)
Derek Sun and Venus Lee, The Empirical Study on Vacation of Award – from 2007 to 2011, The Arbitration Quarterly, May 2013.
Derek T.C. Sun and Chia-heng Seetoo, The Administrative Appeal System of the National Communication Commission 2007-2009: An Empirical Study, Academia Sinica Law Journal (ASLJ), Issue 10, March 2012.
Thesis (in Chinese)
Derek T.C. Sun, The Legal Establishment and Design of the National Communication Commission, National Taiwan University master thesis, June 2005.
Other Columns (in Chinese)
Derek T.C. Sun, The Key to International Financial Centre, Commercial Times, December 25, 2019.
Derek T.C. Sun, "One Country Two System" for Voting Agreement – Analysis on the Impacts of Taishin Case, Commercial Times, August 15, 2019.
Derek T.C. Sun and Selwyn Vong, Analysis on the Amendment of the Corporate Act – On "Approval for Recognition of a Foreign Company" and "Restrictions on Issuing Special Shares", Commercial Times, March 5, 2019.
Derek T.C. Sun, On the Brink of a Currency War, Commercial Times, August 30, 2018.
Derek T.C. Sun, On Election, Authority and Responsibility of Independent Directors, Commercial Times, April 3, 2018.
Derek T.C. Sun and Janine Lin, Insight of the Amendment to the Electricity Act, Commercial Times, October 7, 2016.
Derek T.C. Sun, On the Legal Risks of the Cooperation with the Government, Deloitte Newsletter, November 2011.
Derek T.C. Sun, After the Amendment of Insurance Act? On the Special Personal Data under the New Personal Data Protection Act, Economic Daily News, January 2011.
Derek T.C. Sun, The New Amendment of Personal Data Protection Act, Deloitte Newsletter, August 2011.
Languages
English
Mandarin Chinese
Taiwanese
Memberships
Taipei Bar Association
Education
Columbia University (LL.M.)
National Taiwan University (LL.B. & LL.M.)
Lawyer Rankings
Innovatus Law's dispute resolution practice has strength across the real estate, construction, and white-collar-crime areas. Led by Derek Sun who has over ten years of experience, the team handles litigation matters for large domestic companies operating in the consumer products and technology sector. The team also includes experienced associates Bill Hsu and Janine Lin. The team is also able to leverage its wider capabilities including intellectual property where Jamie Yang is the key contact.
Lawyer Rankings
Top Tier Firm Rankings
Firm Rankings