Mohammed Al Ruqaishi Law Firm > Muscat, Oman > Firm Profile
Mohammed Al Ruqaishi Law Firm
Offices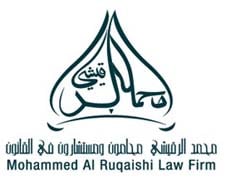 Mohammed Al Ruqaishi Law Firm
Office No 403, 4th Floor
City Seasons Complex, Al Khuwair
Muscat
Oman
Mohammed Al Ruqaishi Law Firm > The Legal 500
Rankings
Led by 
Ali Naveed Arshad
 in Muscat, the practice at 
Mohammed Al Ruqaishi Law Firm
 is able to advise on the full life-cycle of large oil and gas, water and industrial projects. It has demonstrable strengths in project finance transactions, particularly Islamic financing for development projects under Istisna agreements. 
Hashim Shekhuna
handles commercial agreements and inward investment matters.
Key clients
Oman Sugar Refinery Company LLC
Black Gold Integrated Solutions Co LLC
Nordic Oilfield Technologies LLC
AZ Engineers & Partners LLC
Nham Energy LLC
Value Added Oilfield Services LLC
Consolidated Contractors Company / CC Energy
Oman National Investments Development Company SAOC (Tanmia)
Work highlights
Advised Oman Sugar Refinery on Usufruct Agreement, Engineering Procurement Construction Contract and Facility Agreement (as its borrower counsel) on a €235m ECA project finance facility.
Advised Black Gold Integrated Solutions Co LLC as project company local counsel on its project development and EPC arrangements and Istisna Agreement.
Advised AZ Engineers & Partners LLC on the joint venture arrangements relating to the special purpose joint venture company established to execute the Adawnib Dam project awarded to the joint venture of Portex-Eksen-NTF-AZ Engineers.
Mohammed Al Ruqaishi Law Firm
's real estate group has expertise in large-scale industrial project developments and is also noted for construction disputes. Key names include 
Ali Naveed Arshad
, who handles project financings, and 
Hashim Shekhuna
, who handles construction disputes and local land rights. The team also assists construction companies with joint venture agreements and other corporate advisory work. 
Mohammed Al Ruqaishi
is a litigation expert.
Practice head(s):
Ali Naveed Arshad; Hashim Shekhuna
Key clients
Oman Sugar Refinery Company LLC
Biyaq Oilfield Services LLC
AZ Engineers & Partners LLC
Consolidated Contractors Company Oman LLC
Kempinski hotel Muscat – Oman Hospitality Company SAOC
Black Gold Integrated Solutions Co LLC
Descon Engineering Oman LLC
Kirtanlal Metal Products and Co. LLC
Safeer Arabian International LLC
Work highlights
Advised Oman Sugar Refinery on Usufruct Agreement, Engineering Procurement Construction Contract and Facility Agreement.
Advised Black Gold Integrated Solutions Co LLC as project company local counsel on its project development and EPC arrangements and Istisna Agreement (i.e. construction contract for Shariah based project facilities.)
Advised AZ Engineers & Partners LLC on the joint venture arrangements relating to the project special purpose joint venture company established to execute the Adawnib Dam project awarded to the joint venture of Portex-Eksen-NTF-AZ Engineers.
The '
terrific team
' at 
Mohammed Al Ruqaishi Law Firm

 is adept at handling litigation and international arbitration for clients. Its varied workload includes complex construction, employment, tax and corporate disputes. In addition to acting for clients on a standalone basis, its team frequently acts as local counsel on behalf of international law firms. Key members of the department include 
Ali Naveed Arshad
 and
Hashim Shekhuna
, who specialises in employment matters. 
Mohammed Al Ruqaishi
 heads up the practice.
Testimonials
'MARLaw's dispute resolution team is highly responsive, hard-working and a pleasure to work with.'
'Ali Naveed Arshad is an exceptional dispute resolution partner who provides incisive advice.'
'We are happy with the team's support on litigation and arbitration matters in Oman and they have been able to provide an excellent service to our clients as well. They are emerging as the best local counsel/local firm of their size in the Omani market.'
'Mohammed Al Ruqaishi is a prominent name for local disputes and Arabic language arbitration matters. Ali Naveed has a lot of experience with English language arbitration matters in Oman and is currently assisting our clients with such matters as well. They are responsive, solution-driven and more flexible regarding fees compared to their peers in the market.'
'This firm has provided us with excellent support in the Oman market. The team has been very responsive to requests for advice and assistance, reliable on urgent and time-sensitive matters and provided clear and helpful advice.'
'I would particularly recommend Hashim Shekhuna. He has provided excellent support to my firm and clients and is an excellent team player.'
Key clients
Oman Electricity Transmission Company SAOC
Consolidated Contractors Company Oman LLC
Kempinski Hotel Muscat – Oman Hospitality Company SAOC
Nordic Oilfield Technologies LLC
Ashurst
Reed Smith
Pinsent Masons
Oman Air Cargo
Clyde & Co
NCR Corporation
Moon Travels LLC
Work highlights
Advising and representing Moon Travels LLC (a subsidiary of dnata) in over 10 labour claims filed by employees terminated due to redundancies declared and closure of the business due to the impact of Covid-19.
Representing Barka IV project company, in which Suez is a key shareholder, on a potential ICC arbitration against Oman Power and Water Procurement Co. SAOC.
Acting for Oman Electricity Transmission Company in commercial litigation against Bank Muscat in respect of enforcement of a bank guarantee.
Mohammed Al Ruqaishi Law Firm >
Firm Profile
Mohammed Al Ruqaishi Law Firm (MAR LAW ) is an Omani law firm with a clear vision for the future. We are a full-service law firm, with particular emphasis on litigation and arbitration, projects, project finance, banking and corporate finance and corporate and commercial matters.
We are a firm that is adapting to new demands and business challenges. A firm that understands what clients need today and, equally important, what they will need tomorrow. We have recognized that the marketplace is changing, and we have analysed what is shaping the industries we serve. Now we are focusing on creative and cost-effective solutions that ensure our clients receive the best service at the best price. It is an approach that makes MAR LAW such a distinctive and innovative force in the legal market in the Sultanate of Oman. It is what makes us 21st century lawyers. Today's world demands clear, pragmatic legal advice that is grounded in commercial objectives.
Our clients benefit not just from our excellence in technical quality, but also from our close understanding of the business realities and imperatives they face. Our lawyers have advised clients on their most significant and strategic matters. In contrast to many law firms in Oman, our growth has been organic. This provides clients with exceptional stability and consistency of approach across the firm.
We have looked very closely at our industry and what concerns our clients. For example: spiralling costs, jobs that overrun, and the need to go beyond core legal advice and be a trusted business partner. We understand how organizations work, we know the commercial drivers and the strategic imperatives, and we have a wealth of experience across a wide range of sectors. It is no surprise that we serve as the first port of call for many foreign clients, international law firms and domestic enterprises for Oman law matters.
Our key areas of practice are:
foreign direct investment (FDI), corporate and commercial law and M&As
international and Omani banking and finance law (conventional, Islamic and ECA finance)
Oman's legislative and regulatory framework
real estate and construction
Oman employment law
dispute resolution (by both litigation and arbitration)
projects and privatizations, together with the statutory regulation of such projects
general advisory and outsourced general counsel services
Main Contacts
| Department | Name | Email | Telephone |
| --- | --- | --- | --- |
| Litigation and arbitration | Mohammed Al Ruqaishi | ruqaishi@marlawfirm.com | +96899221347 |
| FDI, corporate, commercial, employment and real estate | Hashim Shekhuna | hashim@marlawfirm.com | +96894102999 |
| Corporate M&A, capital markets, projects, banking and finance | Ali Naveed Arshad | alinaveed@marlawfirm.com | +96896774887/ +971507683687 |
Languages
Arabic English Swahili Urdu/Hindi All main business languages
Memberships
Association of International Petroleum Negotiators (AIPN) Chartered Institute of Arbitrators UK (CIArb) English Bar Council (individual membership) England & Wales Law Society Punjab Bar Council Bar Council of India Honourable Society of Lincoln's Inn UK British Business Group
Client testimonials
The Legal 500 EMEA 2020
TESTIMONIAL: Ali Naveed Arshad is very responsive, extremely clear in his approach and thorough in all of his work.
---
The Legal 500 EMEA 2020
TESTIMONIAL: Ali's relationship with clients is that of a true partnership where I felt Ali was involved in each transaction and knew it inside out so as to address any risk upfront and help me finding mitigating solutions.
---
TESTIMONIAL: We received effective advice and assistance from Ali Naveed Arshad and the Firm. Communication was good and turnover punctual. Their advice is well thought-out and practical. We are happy that Ali has joined this Firm as we are very comfortable working with him.
---
TESTIMONIAL: The law firm has good legal knowledge bank. Mohammed Al Ruqaishi and Hashim Shekhuna are up to date of legal developments. They are my first choice for seeking top off the head advice. They are very solid and organized in handling litigation matters. They litigation management system is remarkable and they service us at a level expected of an international law firm. Their lawyers kept us informed on the progress of our court cases and share regular case follow up status updates. Their team of lawyers are very bright and they are quick to understand complex issues.
---
TESTIMONIAL: MAR LAW are reliable and a solid local legal practice. They are practical and commercial and Ali Naveed Arshad is a trusted name to go to for Omani law mandates. Mohammed is a solid Omani litigator. Hashim is practical and very responsive in his advice. The quality of work is comparable to that of any international law firm in Oman.
Doing Business In
Oman
I. INTRODUCTION
Key Aspects of Doing Business and Undertaking Investment in Oman
Located in the South Eastern quarter of the Arabian Peninsula, Oman is a member of the Gulf Cooperation Council (the "GCC") and the second largest country in the GCC after Saudi Arabia. Oman has been a top choice for foreign investors for many years, owing to its long history as a trading port and its rich natural resources. The oil and gas sector plays a key role in Government revenues and is the largest contributor to the national gross domestic product (GDP). Over the past few years, Oman has sought to diversify its economy particularly in the areas of tourism, logistics and industrial manufacturing.
Advantages of Investing in Oman
Some of the advantages of investing in Oman include its political stability, liberal foreign ownership rules, forward looking investment regime, rich natural resources, ability to fully repatriate capital and profits and liberal foreign exchange rules. The country is committed to privatization, industrialization, economic diversification, development, free trade and an open market policy. The fiscal regime provides for a simple corporate tax structure, relief from double taxation treatment as a result of the Sultanate's entry into double taxation agreement with several Asian and European countries, a free trade agreement with the United States of America, ideal geographical location with proximity to Gulf, Asian and African markets, a well-regulated and mature stock exchange, reliable and competitive utilities and a modern infrastructure.
Economic Zones
As stated above, Oman is the second largest country in the GCC and one of the most liberal markets in the region. It continues to invest in economic diversification looking beyond oil and gas by means of development of free trade zones, industrial parks and special economic zones. The free zones and special economic zones are ideal for import and export oriented foreign companies intending to use Oman and its key ports of Sohar, Salalah and Duqm as regional manufacturing and distribution bases.
There are three free zones in Oman, namely Salalah Free Zone, Sohar Free Zone and Al Mazunah Free Zone. In addition, there is a special economic zone at Duqm and an information technology oriented special zone in Muscat, namely Knowledge Oasis Muscat. The free zones and special economic zone in Duqm provide unique incentives and facilities such as access to a deep sea port and international airport, no paid up capital requirement, 100% ownership by foreign investors, flexibility in customs procedures, waivers on custom duties and exemption from duties on raw materials and finished products, tax waiver and holidays, competitive labour and utilities. In addition, Oman has nine industrial estates providing facilities for manufacturing, warehousing, distribution and office spaces to companies.
II. LAWS GOVERNING BUSINESS AND INVESTMENT
The incorporation of a commercial company in Oman is primarily governed by the Commercial Companies Law issued by Royal Decree No. 18/2019 (the "CCL") and, with respect to foreign investors, the Foreign Capital Investment Law issued by Royal Decree No. 50/2019 (the "FCIL").
Oman's promulgated a new CCL in 2019 replacing the earlier CCL issued in 1974. The new CCL aims to create a more robust and transparent corporate establishment and governance regime. The CCL is also aligned with the Sultanate's Vision 2040, which focuses on enabling the private sector to take the lead in driving the economy and effectively contributing to its growth.
The Commercial Companies Law of Oman recognizes and regulates different types of business entities. With the exception of joint ventures and individuals engaged in agriculture and small-scale services, all types of business entities must obtain commercial registration and must become members of the Oman Chamber of Commerce and Industry.
1. Commercial Agency
Foreigners cannot undertake commercial activity in Oman, including its territorial waters and exclusive economic zones, unless they have established a formal presence by registering a legal entity or by appointing an agent, in Oman. Any foreigner who appoints an agent must do so in conformance with the Law of Commercial Agencies issued by Royal Decree No. 26/1977 (as amended).
2. Limited Liability Company ("LLC")
According to the new CCL, limited liability companies can now be formed with a sole shareholder, they are referred to as Single Person Companies ("SPC"). A SPC is a LLC, the capital of which is owned fully by one natural or juristic person. That person may not establish more than one SPC. The sole shareholder is not accountable for liabilities of the company beyond the extent of the share capital.
In recent times, it has become quicker and easier to incorporate a LLC in Oman, with most applications completing the process within one week from submission of all required forms and documents to the Ministry of Commerce, Industry & Investment Promotion ("MOCIIP"). The minimum capital requirement has been abolished and the bank certificate evidencing deposit of the capital is no longer required. Reporting and accounting requirements are minimal, including no periodic reporting or filing requirements (with the exception of tax filings).
LLCs do not require a formal board of directors. Under the CCL, a LLC has managers who are responsible for the day-to-day management of the company. These managers may be appointed either from amongst the shareholders or otherwise employed by the company and are appointed and removed by the shareholders from time to time.
The new CCL also aims to give more protection to minority shareholders. A general meeting is required to be convened whenever required under the laws or the by-laws of the company or if requested by shareholders representing at least 10% of the share capital; previously it provided for 25% of the share capital. A shareholder representing 5% of the capital can include an item on a general assembly's agenda; previously the requirement was ten percent. Additionally, if shareholders representing 5% of the capital are of the opinion that management's handling of the company affairs is detrimental to their interests, they have a right to submit a request to the relevant authorities and initiate legal proceedings before a competent court.
3. Joint Stock Company
A Joint Stock Company is formed by three or more natural/juristic persons. Capital is divided into equal negotiable shares. Liability of shareholders is confined to the extent of their contribution in the capital.
A privately held joint stock company, locally referred to as a SAOC, does not offer its shares for public subscription, its minimum share capital requirement is RO500,000.
Publicly held joint stock companies (SAOG) offer their shares for public subscription and can be traded on the Muscat Securities Market, which has recently been transformed into Muscat Stock Exchange SAOC pursuant to Royal Decree No. 5/2021. The minimum share capital requirement for a public joint stock company is RO 2 million.
4. Holding Company
A holding company is a joint stock company which financially and administratively controls one or more joint stock or limited liability companies which become subsidiary to such company by means of its holding at least 51% of the shares of each such company.
The minimum share capital required for a holding company is RO 2 million.
5. Joint Venture (JV)
The CCL recognises unincorporated joint ventures. A joint venture can be formed by two or more juristic or natural persons. A legal relationship exists between its members without affecting third parties.
A joint venture does not have a distinct legal name and legal personality and is not registered in the Commercial Register.
6. Branch of Foreign Company
A foreign company may register a branch in Oman in order to execute a contract with a government or quasi-government body, or if its activity is deemed by the Council of Ministers to be of national importance.
7. Commercial Representative Office
A foreign company may open a commercial representative office solely for the purpose of marketing and promotion of its products and services and maintaining liaison with commercial entities in Oman.
A company's representative office is not allowed to sell products or services or engage in any other form of commercial activity.
However, it may hire employees, rent office space and hold bank accounts in Oman.
FCIL
The new FCIL includes several provisions guaranteeing and protecting the rights and interests of foreign investors. The new FCIL permits foreign companies and individuals to own up to 100% of the share capital of local companies in most sectors; earlier, following Oman's accessions to the World Trade Organisation, the maximum permitted foreign ownership (subject to some exceptions) was 70%.
Provisions Guaranteeing the Rights of a Foreign Investor
Under the new FCIL, an investment project may not be confiscated, except by a judicial order and its funds may not be frozen, withheld or taken into custody except by a judicial order. However, this shall not include tax debts payable to the State.
An investment project may be expropriated (seizure of private property by a public agency) only in public interest in accordance with the Law of Expropriation of Property in Public Interest and against a fair compensation assessed at the time of expropriation of the property. Further, the compensation payable shall be paid without delay.
The relevant authorities may not cancel the approval, authorization or clearance issued to an investment project except by a decision providing reasons, after serving a written notice upon the foreign investor concerning any violation attributed to him and hearing his viewpoint and giving him a grace period not exceeding thirty days from the date of notice for the elimination of the causes of violation.
Under the new FCIL, a foreign investor may, in accordance with the prevailing laws in the Sultanate, transfer the ownership of the investment project, fully or partly, to another foreign or Omani investor or waive it to its partner in case of partnership or merge or acquire or change the legal form of the project.
TAX REGIME
Oman operates a liberal tax regime, which is considered investor friendly and provides for a relatively low corporate income tax levied on specific entities with taxable profits. The Law of Income Tax on companies was first published in 1981, followed by the Law of Profit Tax on Commercial and Industrial Establishments of the same year. The latest Income Tax Law became effective from the tax year 2010 and was further amended by Royal Decree No. 9/2017, which increased the tax rate from 12% to 15% with effect from 1 January 2017.
Oman recently introduced an excise tax on certain products in line with the GCC Excise Tax and is starting a staged implementation of the Value Added Tax ("VAT") from 16 April 2021.
There are at present no personal income taxes, although there have been reports of a government proposal under consideration for imposing income tax on high earning individuals from 2022.
The tax regime is enforced by the independent Oman Tax Authority, formerly the Secretariat General of Tax, which was part of the Ministry of Finance. Customs duties are enforced and collected by the Royal Oman Police.
Amendments to the Executive Regulations of the Income Tax Law issued in 2018 and 2019 provided more clarity on various tax law provisions relating to withholding tax, deductibility of director remuneration, tax card system, electronic submissions and notifications, donations, tax on enterprises, and other matters.
On 9 March 2021, His Majesty Sultan Haitham presided over a meeting of the Council of Ministers. An economic stimulus plan (ESP) to support the Sultanate's efforts to counter Covid-19's effects on the economy was announced. The main measures are:
income tax exemption announced for new businesses involved in economic diversification;
income tax exemption to hotel establishments in Oman for tax years 2020 and 2021;
instalment based tax payments without levy of additional tax allowed during the year 2021;
tax rebate of 1% announced for tax year 2021;
suspension of withholding tax on dividends and interest for an additional period of five years from tax year 2020;
unlimited carry forward of losses allowed for tax losses incurred for tax year 2020;
tax rate for small and medium enterprises (SMEs) reduced to 12% (from 15%) for the tax years 2020 and 2021; and
tourist establishments exempted from both tourism and municipal tax levy until end of 2021.
Other incentives included:
preliminary license for certain type of business (subject to certain terms and conditions) is sufficient to carry out commercial and investment activities without waiting for issuance of the final license;
a permit to hire three expatriates is granted to foreign investment companies immediately upon establishment;
companies registered under the FCIL and undertaking activities in 'economic diversification sectors' to be treated at par with Omani-owned companies for the purpose of the commercial registration fees; and
MOCIIP shall enter into a service agreement for 'strategic investment projects' valued at more than RO1 million. The service agreement is expected to provide comfort to investors during the period of investment.
PRIVATIZATION LAW and PUBLIC PRIVATE PARTNERHSIPS
With the aim of becoming a leading business hub in the region and based on the objectives set out in Vision 2040, Oman is building a diversified economy to create sources of income alternative to the oil and gas sector and enhance the efficiency and reliability of its systems. Oman Vision 2040 lists privatization among its priorities and offers a well-structured privatization programme. In this regard, the Sultanate of Oman is considering and implementing multiple privatization projects, public private partnerships (PPP), and Tawazun projects in order to attract foreign direct investment (FDI), enhance the contribution of FDI towards GDP to 10 per cent, promote private sector participation and acquire high quality technology.
The Privatization Law issued by Royal Decree No. 51/2019 (the "Privatization Law") regulates public projects awarded to private sector companies. Privatization Law differentiates between a privatization project (whereby a public project or a government owned/participated company is transferred to a private entity) and a company transformation project (whereby a public project is converted/assigned to a joint stock company wholly owned by the Government).
Privatization projects do not fall under the purview of the Tender Law issued by Royal Decree 32/2008 (as amended) (the "Tender Law"), but selections and awards of projects must still be public, transparent and based on fair competition, equal opportunity and non-discrimination.
The ongoing privatization programme would be of interest to potential investors. It currently covers electricity distribution and the development of power generation plants by the private sector, which has proven to be a successful model. Other sectors expected to be considered for privatization in Oman over the next few years include maritime, transport and electricity assets.
To enhance the quality of public services and projects impacting the economic and social development of the country, Oman has also increased reliance on public private partnerships (PPPs) in recent years, especially with regard to the execution of infrastructure projects, with many PPP projects currently at approval and implementation stage.
Following the recent restructuring of Oman's Government, Royal Decree No. 110/2020 has abolished the Public Authority for Privatization and Partnerships (PAPP), thereby transferring PAPP's competences, assets, rights, obligations and holdings to the Ministry of Finance.
TENDER LAW
Public procurement in Oman is governed by the Tender Law and its implementing regulations. The Tender Law aims to ensure that procurement is undertaken on a fair and transparent basis and the State receives high quality goods and services at competitive prices.
Most government entities and government owned companies have an internal tender board tasked with the award of contracts up to a certain value, with major contracts being awarded by the central tender board, which is also responsible for the registration of consultants, contractors and suppliers wishing to contract with the government.
LABOUR LAW
The Omani labour law applies to all employers and employees, establishments and their national and foreign branches in Oman, unless exempted by special provisions.
Labour relations in Oman are governed by Royal Decree No. 35/2003 (as amended) issuing the Labour Law (the "Labour Law"). Royal Decree No. 89/2020 recently established the Ministry of Labour (formerly the Ministry of Manpower) as the authority responsible for labour relations and disputes relating to human resources and employment in the private sector. The said Royal Decree also abolished the Civil Service Council, the Ministry of Manpower, the Ministry of Civil Service, the National Training Fund and the National Centre for Employment.
According to the Labour Market category of the Global Competitiveness Index assessing Oman's efforts to create fair and productive labour conditions for both employees and employers, in the degree of cooperation between employers and employees, Oman progressively ranks at 19 out of 141 countries. In assessing the flexibility granted to companies to determine wages, Oman progressively ranks at 44 out of 141 countries. Oman's commitment to digital initiatives is noteworthy as visa requests, registration of employment contracts, work permit issuance, transfer, cancellation and renewal of visas and social insurance services have been made available online.
An employment contract can only be established by an employer who has a valid commercial registration in Oman. All Omani employees' contracts must be registered at the Ministry of Labour. The Labour Law in Oman has an overriding effect on an employment contract, unless the contract provision is more beneficial to the employee.
It is advisable for foreign businesses already operating or envisaging the expansion of their operations in Oman to review and consider any policies updated from time to time with regard to the obligation to employ a certain percentage of Omani employees (Omanisation) and the requirements applicable to work visas for foreign employees, currently under review by the Ministry of Labour. The minimum salary for Omani employees is – as of March 2021 – RO 325 per month, the requirement to pay Omani graduates a minimum wage of RO 600 a month has been abolished and salaries are no longer linked to education qualifications. There is no minimum salary for foreign employees.
Under Omani law, work permits are granted specifically to an employer. This means that an expatriate employee may only work for his or her employer. Oman recently removed the requirement of no objection certificate from the last employer for an expatriate employee to change employer.
The labour market in Oman is a national priority area. However, in light of the COVID-19 pandemic and its impact on the labour environment, the Ministry of Labour is currently reviewing policies to provide further clarity on issues concerning unemployment during the pandemic, as well as updates on secondment and remote working arrangements.
III. OTHER INDICATORS
FUTURE ORIENTATION OF GOVERNMENT
According to the World Economic Forum, the Future Orientation of Government category of the Global Competitiveness Index assesses a country's ability to adapt to digital business models and respond effectively to technological, social, and demographic change. In the local legal framework's adaptability to digital business models, Oman has a progress score of 62.7 that results in a rank of 16 out of 137 countries. In the government's ability to respond effectively to technological, social and demographic change, Oman has a progress score of 69.5 that results in a rank of number 10 out of 141 countries. In the government's ability to ensure stable policies for doing business Oman, it has a progress score of 72 that results in a rank of 15th out of 141 countries.
Companies and individuals in Oman can now access a large number of government services online as a result of Oman's e-governance initiative. Many of the government entities involved in the 2020 major restructuring have been making information more readily available and publishing communications to assist clients, partners and users in general in understanding recent developments and navigating new policies and procedures. Over the past two years, Oman climbed 13 positions in the United Nations E-Government Development Index to be included in the VHEGDI category, i.e. the category of countries having Very High E Government Development Index.
Oman's commitment to technological advancement in Vision 2040 is reflected in legislative reform. The newly created Ministry of Transport, Communications and Information Technology is tasked with creating policy under these guidelines. Under Vision 2040, the Sultanate expects to increase reliance on technology, knowledge and innovation, create cities with advanced IT infrastructure, and ensure tech-enabled government services. The focus on technology should particularly attract emerging start-ups, IT services providers, next-generation construction companies and innovators.
INNOVATION CAPABILITY and INTELLECTUAL PROPERTY RIGHTS
The Innovation Capability category of the Global Competitiveness Index assesses each country in terms of its workforce, collaborative environment, quantity and quality of research and efforts to obtain intellectual property protection. In the diversity of workforce, Oman has a progress score of 76.2 that results in a rank of 6th out of 141 countries. In the number of trademark applications made relative to population size, Oman has a progress score of 83.6 that results in a rank of 35th out of 126 countries.
Copyrights in Oman are regulated by the Law for the Protection of Copyright and Neighbouring Rights issued by Royal Decree No. 65/2008 (as amended). This sets out the types of works that may be protected by copyright, which authors can be protected, what rights are given to these authors and penalties for non-compliance. The law applies to authors of original literary, scientific, technical and cultural works, irrespective of their monetary value. Also protected are translators and people who summarize or adapt works or put them into a new form. No omission, change or addition to a work may be made without the author's approval. There is no time limit on these rights.
The Law of Trademarks was updated in 2000 by Royal Decree No. 38/2000, which sets out specific rules as to which trademarks may be registered and provides a list of permitted trademarks. Oman has recently become the fourth GCC state to implement the Law of Trademarks for the GCC States by promulgating Royal Decree No. 33/2017.
Royal Decree No. 39/2000 (as amended) regulates industrial drawings and patterns. In order to be protected, a drawing or pattern must be registered in the Trade Drawings and Patterns Register at the Ministry of Commerce and Industry. The person who has created the drawing or pattern is deemed to be the owner unless another party can prove otherwise. In order to be legally protected, a design must be original and must conform to Oman's standards of decency.
Patents are governed by Royal Decree No. 82/2000 and the GCC States Patents Regulations. An invention is patentable if it is new, contains a novel idea, and is worthy of industrial application. However, it must not be inconsistent with public discipline or etiquette, undermine national security or be incompatible with the Islamic Sharia'h.
MACROECONOMIC STABILITY
The Macroeconomic Stability category of the Global Competitiveness Index describes a country's efforts to curb inflation and successfully manage its public debt load. In the inflation rate, Oman has a progress score of 100 that results in a rank of first out of 141 countries.
CORPORATE GOVERNANCE
The Corporate Governance category of the Global Competitiveness Index assesses various aspects including auditing and accounting standards, conflict of interest regulation, and shareholder governance. In the strength of auditing and reporting standards, Oman has a progress score of 69.5 and ranks 45 out of 141 countries.
All business entities are required to maintain accounting books under accrual method following International Financial Reporting Standards (IFRS). All business entities are required, at the end of each financial year, to prepare financial statements reflecting the true financial position and financial performance.
TRANSPARENCY and RULE OF LAW
The Transparency category of the Global Competitiveness Index takes into account the incidence of corruption within a country. Oman receives an overall progress score in this category of 52 out of a possible 100. That in turn translates into a rank of 48 out of the 141 countries.