Prof Dr Nasser Mehsin Al-Adba KC > OMANI & PARTNERS LAW FIRM LLP > Doha, Qatar > Lawyer Profile
OMANI & PARTNERS LAW FIRM LLP
Offices

OMANI & PARTNERS LAW FIRM LLP
Office 1602 | Lusail Manarat Tower | Lusail
PO Box 32142
Qatar
Prof Dr Nasser Mehsin Al-Adba KC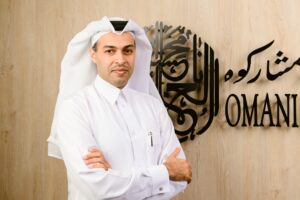 Work Department
Managing Partner Head of Arbitration department
Position
Dr.  Al-Adba
is a lawyer, Chairman at Chartered Institute of Arbitrators Qatar – QFC
Branch Arbitrator and Expert in International Investment Law in MENA region & full-time professor of International Investment Law in Qatar University.
He specializes in drafting and review of major construction contracts and practices the fields of International Investment Law and International Trade and Dispute Resolution, having recently been chosen for the World Trade Organization roster of panelists (WTO).
He is regularly involved in cases arising from
International construction law,
State and private commercial investment agreements
Bilateral and multilateral international treaty negotiations and agreements
Public Private Partnership Contracts (PPP)
Concession, Partnership & Technology transfer contracts
Review and Scrutiny of oil and gas agreements (DPSA & EPSA Agreements)
He is renowned for his skills as a commercial negotiator, mediator and arbitrator in Investment Arbitration & Alternative Dispute Resolution (ADR)
Career
2022-Present: Chair at Chartered Institute of Arbitrators Qatar – QFC Branch Chartered Institute of Arbitrators (CIArb) is the world's leading qualifications and Professional body for dispute avoidance and dispute management. CIArb foundedin 1915 and was granted a royal charter by Queen Elizabeth II in 1979. I have been elected in July 2022 to be the Chair of the CIArb Qatar.
2018-2020: Legal Advisor to the President of Olympic Committee (QOC)
An Expert in Sport Law (Lex Sportiva) and a winner of Sport Law Award in Lexis Nexis Gala in 2018. I have been appointed in HH Sh Joaan bin Hamad Al-Thani as Legal Advisor for all matters in QOC.
2016-Present: Assistant Professor of Investment Law and the General Counsel of Qatar University (QU) – Qatar
Qatar University is the national University of the state of Qatar. It has the legal personality (corpora morale), established in 1977, and re-organised under law No 34 of 2004. We are taking a proactive positioning by revising all Bylaws and University Regulations, observing the procurement and tenders committees' procedures, advising the QU.
President for any legal matters, revising and reviewing all capital projects contracts & claims.
2016-Present: Panelist – World Trade Orgnisation (WTO) – Geneva
Switzerland.
Qatar's Ministry of Foreign Affairs nominated me to joined WTO as a panelist in May 2016 in trade agreements in goods and services in particular. Trade agreements in goods such as agricultures negotiations; anti-dumping and rules of origins; contingency trade barriers; sanitary and phytosanitary;subsidies and countervailing measures and Services "GATS" such as (Financial and Telecommunication Services… etc.
2014-2016: Associate General Counsel – Corporate / Msheireb
Properties Qatar Foundation – Qatar Msheireb Properties is a recognised real estate company in the State of Qatar and a subsidiary (Real estate Investment Arm) funded by the endowment of Qatar Foundation. Within a small team, my job is to make sure that the company complies with all policies and procedures that govern corporate departments such as HR, Finance, Marketing, Contract and Procurement and Corporate Services. Also, to advice, draft and review the construction contracts based on the FIDIC (Red, White and Yellow templates). Further, Cooperating to design the corporate legal strategies and objective to supervise and monitor its projects and interests through the tendering process both LTC and GTC chambers.
2013-Present: Consultant / MENA & South Africa Private Consultant with many European and GCC companies. My job can be described as a comprehensive & multidisciplinary one. I was required to make an informative research to see how targeted states are being investable, legally, to our clients, which devoted to the energy industry. My task was to report investment department with available data that include Investment legislations and State's signed BITs, case laws and precedents, looking for its Bond Risk Rating (Moody's,Fitch and S&P), its history with the FDIs, The Corruption Perception Index, its Gross Domestic Product (GDP) & Inventory Investment and much more. Working areas (Iraq, Libya, Gabon, Angola, South Sudan, Mozambique and Chad)
2007 – 2014: State Counsel / State Cases Department – Ministry ofJustice – State of Qatar (+Scholarships)
As a State Counsel, I have successfully dealt with wide range of litigations at all levels of the Qatari national courts, especially those involving the financial and administrative claims by and against the state's governmental entities. My Job is to facilitate the protection of the interest of the State, writing up legal memoranda, calling for the opponents, presenting pleadings, compiling evidence and executing the Court's awards when rendered. My area of expertise are Civil Law No. (22/2004), Civil and Commercial procedures law and its amendments No.(13/1990), the Settlement of the Administrative Disputes Law No. (7/2007).
2004 – 2006: Legal Researcher / Financial Crimes in Public Prosecution – State Soon after graduation from Qatar University, I worked as a Legal Researcher of Qatar in Public Prosecution. My duties encompassed preparing the legal indictments, checking the police reports and finding out whether the act of the suspect is classified as a crime or not by the Qatari Punishments Law No. (11/2004)
Languages
Arabic, English,French
Memberships
Member (the British Institute of International and Comparative Law (BIICL).
Registered Arbitrator in ICC Hong Kong Branch
Panelist in WTO – Switzerland
Member of Swiss Commodity Association in Lugano – Switzerland
Registered Arbitrator in LCIA (London Court of International Arbitration
Registered Arbitrator in ICC (International Chamber of Commerce)
Registered Arbitrator & Mediator in QICCA (Qatar International Center for Conciliation and Arbitration)
Registered Arbitrator DIFC-LCIA (in Dubai International Financial Center).
Registered Arbitrator and Mediator in Arbitration Department in Ministry of Justice (Qatar).
Registered Counsel in ICSID (International Centre for Settlement the Investment Disputes) in World Bank
Member British Institute of International and Comparative Law
Associate American Bar Association "ABA" USA.
Member The Florida Bar, International Law Section, USA
MEMBERSHIP International Criminal Court Bar Association "ICCBA" "ABCPI" Holland .
Individual Member, International Bar Association, "IBA" UK.
Education
Ph.D., in International Investment Arbitration, University of Manchester, UK.
G.D.L. in International Negotiation, Mediation and Dispute settlement Harvard Law School, USA.
Master in International Oil and Gas from Graduate Institute of International and Development Studies, Geneva, Switzerland.
L.L.B. Qatar University, Faculty of Law, State of Qatar.
Top Tier Firm Rankings
Firm Rankings