Firm Profile > Çekinmez Law Firm > Istanbul, Turkey
Çekinmez Law Firm
Offices
Çekinmez Law Firm
Çukur Mescit Sokak No: 3
Fatih, 34083 ?stanbul
Turkey
Çekinmez Law Firm >
Firm Profile
Cekinmez Law Firm is a pioneer law firm in Turkey with offices in Ankara, the political capital, and Istanbul, the economic capital. As a company, Cekinmez has been involved in numerous critical projects of large companies based in Turkey, MENA countries, the EU, and, further afield, East Asia. In additional, Cekinmez has worked intimately with public institutions in Turkey and the EU. For each and every client – private and public, local and foreign -, Cekinmez provides high-quality consultancy, arbitration, litigation and enforcement services.
Within the scope of our consultancy service, Cekinmez's specialized attorneys pursue all legal processes with regard to the commercial activities of its clients. Cekinmez prepares the contracts of companies, performs their legal correspondence, conducts research on their legal subjects, performs their data reporting, evaluates their projects, registers their decisions in relation to their in-house management, makes due diligence, manages their mergers and acquisitions, and organizes their relevant interviews and meetings. In this context, we are providing consultancy services for many companies that are among the top 100 corporate companies in Turkey, as well as for major public institutions.
Within the scope of the litigation and arbitration services, Cekinmez pursues the domestic and foreign cases of its clients. Our attorneys have successfully completed many local, high value cases in Turkey and are engaged in many international commercial and investment arbitration cases in the USA, UK, Switzerland and France. Most of the cases followed by our Firm are comprised of domestic and foreign disputes arising from the contracts of companies, the protection of foreign investment rights, the violations of administrations and the penal sanctions company directors may encounter in their commercial activities.
Within the scope of the enforcement service, Cekinmez collects the receivables of its clients from every city in Turkey in coordination with its competent team. Our team closely pursues debtors in all stages of enforcement; monitors processes step-by-step through its legal intelligence and call center services. We are also currently providing debt collection services to leading private banks in Turkey for their receivables of high value.
Lastly, Cekinmez Law Firm conducts its services in accordance with international standards and protects the commercial interests of its clients to the full extent. We would like to state that our Firm can provide its clients detailed information and reports via its specially-designed software.
Staff Figures
Firm Lawyers : 20+
Languages
Turkish English English (fluent) German Arabic Hebrew Italian Chinese (Mandarin and Cantonese)
Interviews
Azade Candemir, Senior Partner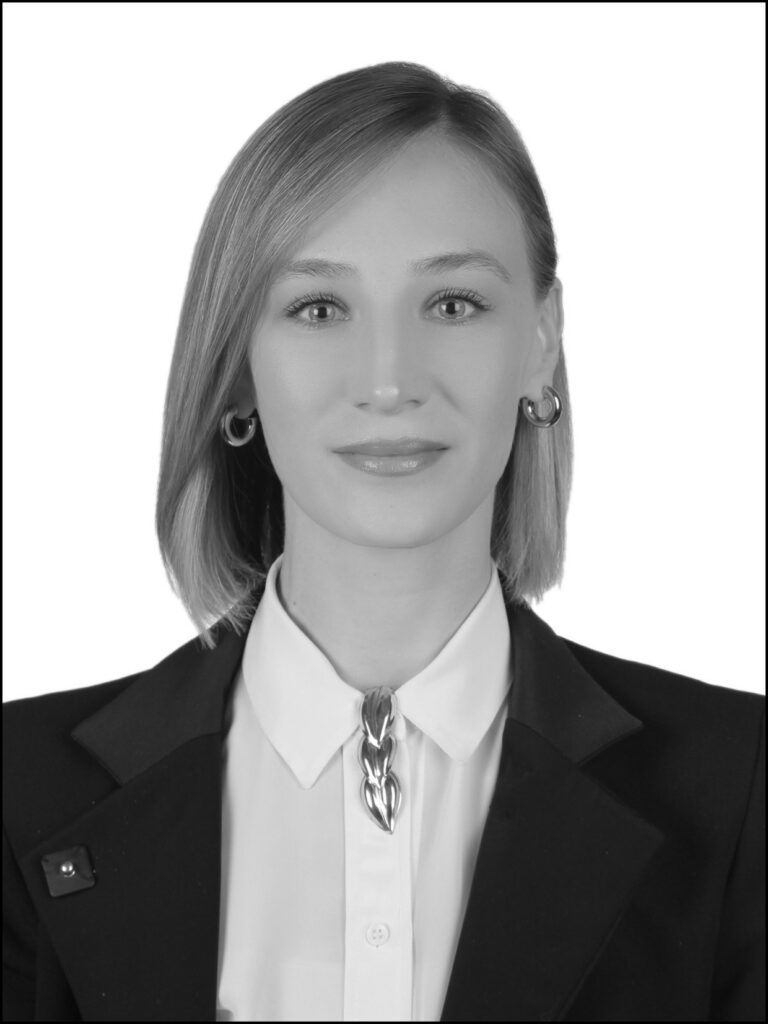 Senior Partner Azade Cekinmez explains how Cekinmez Law Firm is a national and regional leader in international arbitration
What do you see as the main points that differentiate Cekinmez from your competitors?
First and foremost, we have teams in both the political capital (Ankara) as well as the business capital (Istanbul). This affords us a unique advantage over other firms in that we know intimately the government side and economic side of Turkey's business world.  Second, our work in international consulting, litigation, arbitration, and enforcement demonstrates how integrated our firm is in national and regional (i.e. MENA + EU) legal disputes. Third, it is sometimes considered au courant among firms to cite work with previous clients. At Cekinmez, confidentiality is our ethical compass. We never expose previous or current clients' business. Lastly, we have distinguished ourselves as efficient M&A negotiators. Lawyers all too often extend the process unnecessarily. We keep it short and productive.
Which practices do you see growing in the next 12 months? What are the drivers behind that?
The current economic climate that is sweeping the globe in the wake of COVID-19 will most definitely lead to a rise in litigation. As companies increasingly call force majeure or pull out of contracts for whatever other justification, legal teams with have negotiate pretty turbulent and litigious seas.
Moreover, we also predict that M&A will simultaneously be on the rise. As companies downsize and strong supply chains grow in importance, restructuring will become the new normal. Also, banking practices will not be the same. The crisis has exposed deep socio-economic disparities and market ruptures. Banks will have to develop new mechanisms for keeping business alive. Likewise, new legislation – be it in the form of bailouts or financial regulation – will necessarily open up opportunities for law firms to advise the financial sector ever more closely. 
What's the main change you've made in the firm that will benefit clients?
The major change we have made in our firm recently is establishing representative offices in London and Dubai. We now have an on-site presence that spans both Europe and the Middle East, our two major business regions. Thanks to our own personally developed business software, we are able to remain in perpetual contact with our clients and partners. Thus, all the professional services we provide are seamless. In fact, over the past decade we have been marketing our software system to other holding firms. It is important to be innovators in the world of international law.
Is technology changing the way you interact with your clients, and the services you can provide them?
As noted above, we have developed our own office software. Specifically, the software we have developed was not created merely to keep our team of lawyers on the same page, but also to ensure that our clients could easily access the relevant documents and track the legal process. The software also provides our clients with detailed reports concerning our legal services. Incorporating our clients into the case from start to finish is a fundamental pillar of our business model. Our own in-house success with this software has inspired us to begin marketing it to holding companies. In short, the technological services we provide our customers come from our own creative thinking and professional interest in IT.
Can you give us a practical example of how you have helped a client to add value to their business?
For our international clients, we first conduct a market search concerning the relevant business sectors. We then link up with our offices in Istanbul, Ankara, Dubai, and London to achieve a broader market view for medium and long-term planning. Hereafter, we identify the specific market angle or advantage that will reap the maximum benefits for our clients. This whole process is facilitated through intense research in the primary source languages of the various national markets that are appealing. It is not always the case that all relevant information is found in English.
Moreover, it is important for us to research in-depth the national business culture of a company. For example, one of our clients is an Asian company active in the MENA region. Their mind-set, business practices, and expectations are per force different from those of Turkey or, for that matter, other regional partners. We have invested time and human capital into making the Western and Asian business cultures part of our business culture, too. This has ultimately led to significant gains on both ends of the business spectrum. At Cekinmez, cultural awareness is synonymous with business competence.
Are clients looking for stability and strategic direction from their law firms – where do you see the firm in three years' time?
Our law firm has been consistently growing since we started. We would like to expand our representation in the Middle East in the coming few years. Ultimately, we want to be one of the leading influential law firms in the region. This means not only being a pioneer in international arbitration, litigation, M&A, or IT, but also facilitating meaningful legal connections between businesses and governments. Often the metaphor of Turkey as a "bridge" between East and West is bantered around without much serious concern for the practical application of the cliché. At Cekinmez, we aim to be the legal consultants that build the financial and legal bridge between Europe, MENA, and East Asia over the next three years.
Top Tier Firm Rankings
Firm Rankings