Firm Profile > KPMG Law in the United Kingdom > London, England
KPMG Law in the United Kingdom
Offices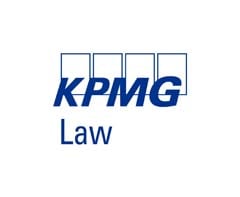 KPMG Law in the United Kingdom
15 CANADA SQUARE
CANARY WHARF
LONDON
E14 5GL
England
KPMG Law in the United Kingdom > The Legal 500
Rankings
KPMG Law in the United Kingdom
 advises on the full range of international business reorganisation matters and has extensive experience in cross-border mergers, separation exercises and integrations. The group also assists with regulatory driven mandates, tax structuring issues and legal entity simplifications and rationalisations.
Richard Lewis
 heads the practice, which also utilises the firm's wider tax and accounting specialists to provide integrated legal, advisory and tax advice. The group also saw notable growth in 2019 with the recruitment of
Kate Eades
 from
Greenberg Traurig, LLP
 and
Usman Wahid
from
Bryan Cave Leighton Paisner LLP
; Eades is highly experienced in restructurings, reorganisations, M&A, joint ventures and corporate finance transactions while Wahid focuses on contractual issues.
Practice head(s):
Other key lawyers:
KPMG Law in the United Kingdom
's tax disputes and investigations team consists of experienced litigators, particularly in relation to contentious VAT and double-tax treaties. The department is led by solicitor-advocate
Amanda Brown
, who regularly appears at the Court of Appeal and the European Court of Justice. 
Angela Savin
 has a strong track record in direct tax disputes.
Practice head(s):
Other key lawyers:
Testimonials
'As a team of lawyers embedded in an accountancy firm, it has access to a large pool of practical knowledge of tax and HMRC.'
'Knowledge of key tax issues and key strategies is excellent compared to other firms.'
'We have found the team to be very client-friendly and responsive. They are evidently very experienced, knowledgeable and technically astute and we are able to rely on them to lead us competently through the litigation process.'
'Amanda Brown is one of the most hard working and intelligent individuals I have met. She always goes above and beyond and provides technically astute as well as commercially focused advice.'
Key clients
Baillie Gifford
Devon Waste Management
Mr Martin Fowler
GLL BVK Internationaler Immobilien Spezialfonds
Mr John Hargreaves (founder of Matalan plc)
Hudson Contract Services Limited
Jupiter Asset Management
Taylor Clark Leisure plc
United Grand Lodge of England
Volkswagen Financial Services (UK) Limited
Whitbread plc
KPMG Law in the United Kingdom >
Firm Profile
A new reality demands a different approach. Our business is law and our focus is solving your challenge. Through collaboration and innovation, we combine expertise in law with business insight and technology-enabled solutions.
The 'change challenge' for business has never been greater. Your business is operating in an increasingly complex, global and fast-moving legal environment. You are under pressure to deliver business outcomes at speed, but with pressure on resource. And your stakeholders, workforce, customers and suppliers expect you to demonstrate a strong commitment to diversity, inclusivity and social mobility. Markets will increasingly judge your contribution and inform your success by reference to the environmental, social and governance (ESG) agenda. The world is changing at pace and so is what you need from your legal adviser.
Reimagining legal solutions through three lenses
We organise our business around the things that matter to you. Great legal expertise is a given, but you need more than that. We put our client solutions though robust analysis of what really drives our client's needs, wants and fears. We support you on the day-to-day, the unexpected and preparing for the future:
Solutions to support with core business execution
We help you address your business as usual requirements with the benefit of independent and experienced legal insight, economies of scale and outsourcing efficiencies.
Solutions to support with situational and critical needs
We provide legal support when you're faced by a new situation or crisis, whether driven by a macro-economic event or more specific business scenario.
Solutions to support your aspirational and future requirements
We help you transform and evolve your business. That might simply mean using technology more effectively or it could mean rethinking how you operate.
A genuine focus on what matters to you most
We deliver complete business solutions to help ensure you and your business get better outcomes. No more piecing together the parts, just one solution.
Talented people with expertise and business perspective, we nurture legal professionals who are experts but think about client outcomes first and constantly have an eye on how technology can be an enabler.
A strong commitment to diversity, inclusivity and social mobility – at KPMG Law we have an enviable record, proud to have a diverse and inclusive business with 50 percent* female representation in our leadership.
Access to global solutions and local legal advice, where you need it, when you need it across 81 countries with over 2,800 lawyers via KPMG's Global Legal Services network.
Reimagining Law is a willingness to adapt, to flex, to change ways of thinking and working, embrace technology and to collaborate to deliver to you the outcomes you need.
*Numbers accurate at the time of publication, July 2020.
What can you expect from us?
Energised and diverse teams
A desire to fully understand your challenges
A focus on business solutions with a legal lens
A willingness to leverage technology to do things better
A collaborative and open relationship
Control over costs and value for money
Staff Figures
Number of Lawyers : 130+ Global Legal Services Network : 2,800 colleagues worldwide in 81 countries
Languages
English
Diversity
What we believe  
Where you were born, your socio-economic background, your ethnicity, your sexuality, your gender: none of these things should affect whether you fulfil your potential. 
We believe that building an inclusive environment simply makes sense. Our clients know that diverse teams do better thinking. And we know that you'll be at your best when you feel you belong. 
We study every part of the firm through the lens of inclusion. It's a core part of our recruitment process, it's part of how we progress our people and it's part of how our leaders are measured and rewarded. 
It's important to us to keep learning and improving. It's why we collaborate with outside organisations like Stonewall, Race for Opportunity and Working Families. We choose to publish our gender and our ethnicity pay-gaps every year, and we hold ourselves to stretching targets on inclusion, diversity and social equality. 
You can read more about our approach to inclusion on our careers site. 
Our Black Lives Action Plan  
The Black Lives Matter movement has created a precious moment in history. And it's a moment we don't want to waste. We have committed to redoubling our efforts at every level, to push harder for faster and more significant change in our firm. We're working together on five priority areas of our Action Plan: 
We've introduced dedicated resources to work on Black inclusion full-time, reporting directly to our UK Chair, Bill Michael, and the Head of People.

 

We've brought in external expertise, to support our efforts and to constructively challenge us. We know we can't accelerate change if we act alone

 

We've committed to at least doubling our Black population in leadership positions over the next two years. And through our internal and external programmes, we have built up a strong pipeline of future Black leaders. 

 
We've asked everyone to commit to educating themselves. A new Allies programme will help us all learn from each other and act as role model sponsors of our black talent

 

And finally, the leadership has committed to driving this change and being held accountable for its success

 
Interviews
Nick Roome , Head of Legal Services
Head of Legal Services at KPMG, Nick Roome, reflects on how the firm and its clients are embracing legal services as they respond to a rapidly changing business environment
What do you see as the main points that differentiate KPMG Legal Services from your competitors?
We are challenging the legal services market to do things differently. We see clients who want complete solutions to their business issues and having our lawyers operate in KPMG's multidisciplinary environment means we are ideally placed to help deliver this. It's about drawing on our firm's breadth of knowledge and broader business perspective, combined with high quality legal expertise, to optimize what we offer. Lawyers at KPMG get to collaborate with colleagues in tax, consulting and deal advisory and with other non-legal specialists, to create solutions that most effectively address the business challenges facing KPMG's clients. It's about having the right people in the room and all on the same team.
Added to this, KPMG in the UK is part of a worldwide network that includes over 1650 lawyers practicing in over 75 countries. We combine global reach with a flexible delivery model that allows our clients to choose the level of support from us that is right for them – from providing services at a purely local level all the way up to coordinating the global provision of legal services in order to deliver complex transformational projects in multiple jurisdictions. We are present not just in international financial centers and state capitals but also in regional cities – our approach is global but we are, just as importantly, just around the corner for many of our clients.
Finally, we embrace the new digital legal age with open arms. We are a relatively new, emerging and disruptive player in the legal profession, operating in a competitive legal sector which has historically been slow to embrace technology. It is clear that our technology resources, business insights and clear desire to put technology at the heart of our strategy are key to our current and future success.
Which practices do you see growing in the next 12 months? What are the drivers behind that?
We are experiencing a tremendous rate of growth, attracting exceptionally talented lawyers and high quality work. While we continue to focus, grow and invest in all our legal service lines, we see great potential in building out our corporate and commercial business together with its adjacencies. While Brexit certainly remains an issue on the table for many of our clients, it is the individual challenges that change presents, around issues ranging from hindrances to cash flow, regulatory permissions, group structures, tax differentials amongst others, all the way to the primary objective of continuing to generate cost efficiencies and grow profits, that mean that our cross functional multidisciplinary model is best placed to help clients.
Overall, we expect to see strong demand for corporate and commercial services, contentious tax, financial services, deal advisory opportunities and employment. Our dedicated teams of experienced lawyers will continue to serve
clients on all of these fronts and more working as part of multi-disciplinary teams created from all strands of KPMG's advisory and tax practices.
What's the main change you've made in the firm that will benefit clients?
One of our key priorities is talent. We are investing in attracting and nurturing the best lawyers and enabling them to serve clients effectively on a multidisciplinary basis. We have recently welcomed a number of new partners and directors to the practice and will continue to do so. We are always seeking lawyers who can embrace the advantage that operating in a multi-disciplinary environment can bring, whilst operating under one of the world's leading and most respected professional services brands.
Is technology changing the way you interact with your clients, and the services you can provide them?
Technology has and continues to radically change the way in which clients and lawyers deal with one another and we are actively developing platforms and tools to enhance the collective client experience, as well as to drive down costs on more standardized projects and engagements. We also have a strategy that aims to bring more transformative technologies into how we serve our clients. As a new entrant in the legal market we are well placed to build these enhancements into our way of working as we build out our teams and capabilities.
5) Can you give us a practical example of how you have helped a client to add value to their business?
Brexit is expected to bring to an end the right for financial services to be provided on a pass ported basis around the European Union with a significant impact on banks and other financial institutions based in the UK who engage in cross border activity. We are coordinating legal teams across Europe, integrated with our financial services consulting, tax and other advisory teams, to deliver a complete transformation of the way one of the firm's key clients undertakes and provides financial services. The engagement is a multiyear project which is purposed to ensure that business can be conducted in the EU and the UK on a substantively similar basis both before and after the UK leaves the EU. At the other end of the scale, we have just acted, in conjunction with our tax advisory team, for a fledgling hotel chain with a disruptive business model to successfully complete its Series B funding round. We are really excited about the scale and breadth of the practice our lawyers are developing with the wider firm.
Are clients looking for stability and strategic direction from their law firms – where do you see the firm in three years' time?
The business challenges of today are multi-dimensional and rarely does a standalone legal solution provide the complete answer. KPMG Legal Services remains firmly anchored within the UK firm and its client relationships. By understanding our clients businesses and with the benefit of the firm's wider knowledge and appreciation of the markets in which they operate, we are able to provide a better picture of the strategic landscape and the options available to clients from a legal perspective.
Through the relationships we hold with GC's and in-house legal teams, we not only help them with their legal needs but also provide the wider perspective and insight that a firm like KPMG can offer. This can only be a good thing for GC's looking to ensure that they bring strategic influence and broad business perspective to t
Top Tier Firm Rankings
Firm Rankings