Firm Profile > D.Dobkowski SP.K., in association with KPMG Poland > Krakow, Poland
D.Dobkowski SP.K., in association with KPMG Poland
Offices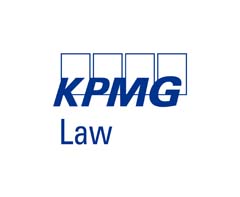 D.Dobkowski SP.K., in association with KPMG Poland
AL. ARMII KRAJOWEJ 18
30 150 KRAKOW
Poland
Lawyer Profiles
| Photo | Name | Position | Profile |
| --- | --- | --- | --- |
| | Mr Rafał Krzyżak | Senior Associate | View Profile |
Client Testimonials
CLIENT: Uriel
COMPANY/FIRM: D. Dobkowski sp.k.
TESTIMONIAL: Just wanted to honestly show you our huge gratitude for your commitment on solving all the number of issues and the professionalism and patience shown all over the process
---
CLIENT: Solaris
COMPANY/FIRM: D. Dobkowski sp.k.
TESTIMONIAL: I really appreciate the fact that I was able to cooperate with you in such different moments of preparation for the transaction and the transaction itself.
Diversity
To work at KPMG is to see the world differently, through many different perspectives and with a truly collaborative spirit. We empower our people to be themselves and respect others – its core to our values and what we believe in. This inclusiveness is something we have lived and breathed throughout our history. In short, we are the sum of our people and their stories. It's who we are.
At KPMG Law D. Dobkowski law firm, we inspire confidence and empower change in all we do. We challenge ourselves to bring our absolute best to clients, to the public and to one another, every single day. We set ourselves apart through our passion and pride, our expertise and our curiosity, our inclusive culture and our focus on developing the leaders of tomorrow.
Our Values enable us to bring out the best in our people. And they give us a shared language through which to collaborate across teams and across the KPMG global network, leveraging their market knowledge and specialized insight more effectively.
At the same time, we value our diversity and the many different perspectives our people bring to complex issues. That's why we are focused on creating an inclusive environment where our people can flourish, both as professionals and as individuals. This includes investment in their skills and knowledge to further expand, deepen and evolve our expertise.
We believe in a future where everyone feels included, no matter where they work or live, and diversity is embraced, because we believe a future of inclusion is a better future for all.
Top Tier Firm Rankings
Firm Rankings