Khodeir & Partners > Giza, Egypt > Firm Profile
Khodeir & Partners
Offices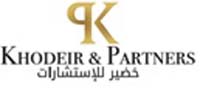 Khodeir & Partners
14, WADI EL NILE STREET
MOHANDESSIN
GIZA
Egypt
Khodeir & Partners > The Legal 500
Rankings
Being a relatively new player on the market,
Khodeir & Partners
has extensive expertise in areas such as regulatory licensing, corporate governance requirements as well as M&A transactions and restructurings. Founding partner
Mohamed Khodeir
is particularly well versed in international matters, having practiced law in four jurisdictions. In Summer 2021 the team expanded by two new partners:
Hanan El Dib
, who was internally promoted and
Hani Zahran
, who advises on the intersection of corporate M&A, renewable energy and real estate developments.
Practice head(s):
Other key lawyers:
Testimonials
'The Khodeir Team is very professional and involved and you feel the strong wish to make the client succeed with their goals.'
'Knowledgeable team with a commercial approach to corporate/commercial work. Flexible structure on fees including monthly retainer for volume based needs.'
'Mohamed Khodeir – responsive, practical and does not get bogged down in unnecessary detail.'
Work highlights
Advised on the acquisition of Infinity Energy shares with a total stake of 20% and a value of USD 60,000,000.
Advising a regional fund on a project finance to be awarded to a local Egyptian entity with the value being in excess of US$ 300,000,000.
Advising a client on the acquisition of a Fintech company.
Despite its young age having been established at the end of 2019,
Khodeir & Partners
has built a respectable dispute resolution practice that doubled its team size in the last year, amounting to eleven practitioners. The firm handles arbitration matters in the sectors of construction, foreign direct investment, hospitality, sports, and shareholders dispute, amongst others.
Ahmed Kotb
 heads the team and is often engaged as arbitrator and expert in domestic and international commercial and investment arbitrations.
Testimonials
'The Khodeir Team is very professional and involved and you fee the strong wish to make the client succeed with its goals.'
'Mohamed Khodeir and Ahmed Kotb both have great personalities and good communication skills.'
'Khodeir's team is always legally and professionally responsive to support the case requirement and to any queries or comments from their client. They understand the meaning of a team work performance. Their fees are quite reasonable and give the client the feeling that it is less than the value gained from their services.'
'Ahmed Kotb is the partner leading the team of work and dedicating all his time to improve the quality of services provided.'
'Partner driven advice with flexible cost solutions.'
'Ahmed Kotb, Partner and Head of Disputes. Provides practical actionable advice without over complicating matters. Highly responsive.'
Khodeir & Partners
 was established in late 2019 and has since then continually grown the expertise of its litigation department. The practice covers a wide range of sectors including construction, banking, distribution, IP, and employment. Criminal matters as well as shareholder disputes are also part of the firm's portfolio.
Ahmed Kotb
has extensive experience in litigation cases involving several jurisdictions and is often involved in financial, construction, and trade disputes, amongst others. He leads the practice together with
Youssef Taher
, who joined the team in January 2021 from a Kuwaiti litigation firm.
Practice head(s):
Ahmed Kotb; Youssef Taher
Testimonials
'Ability to communicate peculiarities of local law civil procedures.'
'Ahmed Kotb – responsive, practical and able to hone in on most important aspects of dispute resolution. Highly recommended for both bespoke and volume based dispute work.'
'The team is always available to do its duties professionally and on time.'
'Ahmed Kotb is the actual team leader and really a reliable person.'
Work highlights
Representing a leading regional producer of diapers, tissues and other hygienic products. In these operations, the client is faced with challenges in respect of its labour force, distributors and regulators.
Representing Contracting for Services Industry, a client who entered into a subcontract with relation to the construction of a refinery project in Egypt. Court proceedings have been launched against the contractor and the employer for payment of the USD 35,000,000.
Representing four players at Misr Lil-Maqassa who wish to terminate their employment agreement with the club, for non-payment of their outstanding amounts for a period spanning between four to six months.
Khodeir & Partners >
Firm Profile
About us: Khodeir & Partners is an Egyptian boutique law firm serving clients locally, and from across the Globe, doing business in Egypt. For over two decades, our partners have been working with clients on their most delicate legal issues pertaining to corporate matters and related disputes. Before founding the firm, our partners practised law in several jurisdictions and successfully led corporate and disputes teams and offices in leading Egyptian, regional and international law firms. This background enables us to understand the legal and business environments in which our clients operate, and to provide them with advice and solutions that are well-rounded and to the point.
We are your strategic partner because we understand your needs; we know the law; we have been through all procedures and intricacies of the legal system; and our network empowers us to get things done in a swift and reliable manner.
We are your preferred legal partner because we are focused on your mandate and work with you to co-create custom tailored solutions; we offer the appropriate promptness required to attend to your mandates; we offer creativity, deep analysis and well thought of advice along with a pleasant interactive experience to our clients; and we are mindful of our world's cost control rush and clients' need to get the best service at the most competitive cost.
We adopt a unique concept operating "a classical approach, offered through modern technology". We offer our services in line with up to date technology standards empowering us to be available to attend to your requests through all modes of modern technology. Having said that, in today's world many institutions in the world of business and the rush of the deals lose track of the reality that we engage in a human interaction that mandate specific needs. One of the main reasons we founded our firm is to ensure we foster and empower an interactive personal and friendly relation with our clients based on principles of respect and highest ethical standards our profession mandates. We therefore focus on interpersonal relation with our clients that we believe in and know that can never be replaced with any form of artificial intelligence that may arise.
Practice areas: We are a full-fledged boutique law firm covering a wide spectrum of services supporting your investment quest. When starting a business or restructuring it, our corporate team can provide you advice on the corporate form that is best suited for your needs and how to bolster your position as well as incentives awarded under Egypt's investment regime. We pursue your legal needs from that point forward, offering you advice on your investment, licensing, establishment, labour force, operations, compliance, financing, transactions, and disputes.
We operate our services under two main practice areas, corporate projects and advisory ("corporate practices"), and dispute resolution. We develop work products for our clients investing our resources as a team to ensure that we offer our clients practical, business minded and legally enforceable solutions that embed all our team's expertise, after having brainstormed and assessed alternatives for our clients.
Corporate structuring and restructuring advice and implementation: At Khodeir & Partners, we work closely with our clients to ensure they land their investment opportunity via the most efficient structure that maximises benefits offered by the Egyptian legal system. Be it a free zone, an onshore or SEC zone vehicle, we are mindful as to the most appropriate structure that suits your business needs and enjoys incentive packages offered in Egypt.
We support you source the land that suits your investment on Egypt's Investment Maps and offer you procedural and legal guidance to surf through the allocation process.
Therefore, in any of the three phases of your business establishment in Egypt: incorporation, land allocation, licenses and regulatory approvals at GAFI or other government bodies, we are your strategic partner for a smooth and safe journey in this realm.
Structuring or restructuring your business in Egypt requires a clear understanding of companies law, the investment law, capital markets law and many other laws and regulations depending on the exact scope of the structure or restructuring process. In addition, the approval processes led at GAFI, but synchronised with other regulatory bodies, can be confusing if you are not well equipped with resources and expert advice, all of which we offer to our clients as one of our main practice areas.
We also support you on corporate governance requirements and procedures to comply with regulatory procedures before GAFI and all other relevant government bodies including ratification of minutes of meetings, capital increase, and other procedures you will need to surf through when doing business in Egypt. Our network allows us to efficiently service you in the swiftest possible means.
With Khodeir and Partners all these challenges are well addressed and you are awarded sound expert advice and handling until completion of your business objectives.
Mergers and acquisitions: Our team has been involved in many of the landmark M&As not only in Egypt but throughout the region. Handling M&A transactions requires a deep understanding of the regulatory environment as well as the ability to draft and negotiate a solid suite of documentation that meet best international practice but that are enforceable at the same time. This can be a particularly relevant issue, as many clients lean to using international documentation, however, same reveals issues of enforceability (as not everything that is well crafted and applicable under English Law or other intentional laws can be enforced before local courts or by relevant regulators).
With our international experience, and local expertise we are your Strategic partner in consummation of a successful closure to your deal on terms that are enforceable when it comes to implementation and/or dispute settlement if matters go bitter.
Banking and finance: With a reformed banking sector and a new banking law in the horizon, a declining interest rate and CBE regulations targeting to bolster investment and industrial activities along with SME activity and fintech being a rising sector, you need advisors who can provide insights onto the regulatory environment of banking and non-banking finance sector. In addition, the solid understanding of LMA type documentation and its actual enforceability along with the ability to craft enforceable banking documentation all require experts who know the regional, and international markets, but also know how the Economic courts will look into it when it comes to enforceability.
We are your strategic partner that can assist you conclude sound finance arrangements or address regulatory requirements that you may need.
Capital markets: Having been involved in several landmark IPOs and rights issues in the region, we fully understand how such deals can be time consuming and challenging, on top of pricing issues, when it comes to regulatory approvals and processes. We have done it all and are able to provide you with in depth advice and analysis to land you into a successful deal completion or address your advisory needs when it comes to securities laws and regulations, including issuing 10b5 like letter, where applicable.
General corporate and commercial advice: As companies operating in Egypt, our clients require day to day and technical advice as well as in depth insights on sectorial regulations. We offer all this expertise in our broad range of sectors under the following services:
Contracts drafting and review
Competition and consumer protection
Property laws, including land allocation procedures
Tax law
Hospitality and leisure
Sports laws
ICT
Investment law and GAFI procedures
Industrial laws and IDA procedures
Custom duties laws and procedures
Pharmaceutical and health care regulations
Education
Corporate governance
Family businesses restructuring and institutionalisation
Regulatory and government relations
Intellectual property law/registration and enforcement
Legislation drafting
Corporate work deal sheet
Drafting creative telecom services providence agreements, sale purchase/shareholders/joint venture and miscellaneous agreements, conducting major due diligence reports as well as contributing to the drafting and debating of several legislations issued in Egypt and the region.
Advised major Chinese telecom group on their business set up structure in Egypt.
Represented the vendors in the sale of a major Egyptian bank.
Advising the vendors in the sale of a controlling stake in a telecom company through creating a multiplier shareholding structure.
Represented major inter national retail group in its exit arrangements from Egypt. The transaction involved complex shareholders arrangements and rights issue process before the ,Capital Markets Authority as well as  extensive negotiations with a panel of counsels advising local shareholders.
Represented major international beverage group in the acquisition of one of the largest, public listed, beverage groups in the Middle East.
Advised a major telecom company on its listing on the Egyptian Stock Exchange, the first and largest listing under the listing regime which had been newly enacted at that time.
Represented a major investor in the field of art and film business in disposing its assets to a major regional player.
Advised major multinational banks on standardisation of their banking documentation to meet local law requirements as applicable in civil law regimes and generally opining on facility documentation.
Advised on major hotel operation agreements.
Acted as part of counsel team advising the issuer on an IPO listed on the KSE for a major retail food chain.
Designed a major corporate restructuring project of a GCC conglomerate.
Advised several franchisees / franchisors on major Franchise agreements as well as on agency law, distributorship, and custom duties.
Advised a major construction group on their business set up structure in the GCC.
Advised a major power company on multi-million US$ settlement arrangements.
Designed and implemented miscellaneous governance structures and acted as counsel to major family businesses restructuring.
Provided numerous advice on insolvency laws.
Advised clients on requirements respecting convertible bonds and buy back of shares.
Advised clients on complex structures required to comply with local ownership requirements.
Advised a major private equity house on the acquisition of stake in a major regional public listed bank.
Advised major public companies and banks on applicable corporate governance regimes.
Advised major railway company on full spectrum of project phases including coverage of all laws and regulations as well as contracts structuring required for the project.
Advised on structuring and restructuring of businesses across the region.
Acted as counsel and secretary to major shareholders and board meetings.
Led and closed numerous landmark IPOs.
Led and closed numerous successful M&A deals, including some of the landmark deals of the region.
Deals handled were in a wide range of sectors including automotive, leisure, retail, industrial, telecom, hotels, fitness, brokerage, banking, exchange, agribusiness, construction and jewellery.
Dispute resolution: Our dispute resolution team regularly advises and represents international and Egyptian clients in a broad spectrum of industries. Our lawyers have been involved in litigation and arbitration disputes related to investment, banking, maritime and international trade, construction, infrastructure, public utilities, energy, telecommunications, technology, hospitality, as well as distribution and agency matters.
Our initial approach is to help our clients avoid disputes and, to the extent possible, prevent them from materializing or escalating. From the very beginning we work on identifying our opponents' weaknesses, but also the risks our clients may face during a dispute. We use such assessment to leverage our clients' position in avoiding a dispute and successfully resolving
differences.
When disputes become a must, we fiercely represent our clients' interests in prosecuting or defending cases up to their successful resolution. Our litigators have an excellent track record in winning litigation and arbitration cases.
Arbitration: Our lawyers handled commercial and investment cases under the auspices of various arbitration institutions including the ICC, CRCICA, DIAC, SCAI, YCCA. We also handle Ad-hoc and UNCITRAL Arbitration. A representative list of our experience includes:
Acting for a regional telecom claimant in a US$1.3bn arbitration involving breach of the terms of an interconnection agreement against one of the world's largest mobile operators;
Acting for a Saudi telecom operator in several arbitrations with competitors and vendors worth SAR2.3bn;
Advising a Chinese technology giant with relation to a set of arbitration disputes arising out of agency agreements;
Acting for a fixed telephone operator in a US$ 1.1bn arbitra tion against a mobile operator for breaches of an interconnection agreement;
Acting for a fixed telephone operator in three arbitrations against prepaid calling cards operators;
Acting for a regional hotel owner in two US$140m arbitrations over a sale purchase agreement for hotels in Sharm El-Sheikh;
Acting for a major Middle Eastern media agency in a multimillion CRCICA arbitration over termination of a management and consultancy agreement and competition;
Acting for an Egyptian telecoms company in a CRCICA arbitration against an Italian investor over breach of a contact centre contract;
Acting for a major Egyptian distributor in a m ultimillion arbitration before the Swiss Chambers' Arbitration Institution related to breach of exclusive distributorship agreements;
Acting for a Spanish manufacturer of industrial metal material in an arbitration relating to a breach of an agency agreement against an Egyptian distribution company under CRCICA Rules;
Acting for a major Egyptian maritime oil and gas service provider in a US$3,640,000 dispute arising out of a charter party agreement against an Emirati oil company referred to arbitration under CRCICA rules.
Litigation: Our lawyers worked and represented clients in civil, criminal and administrative proceedings before Courts of all degrees as well as before special dispute settlement forums such as the Ministerial Committee for the Settlement of Investment Contracts' Disputes. A representative list of our experience includes:
Advising a major French telecom operator on the enforcement of a US$800m ICC arbitration award related to the acquisition of a local mobile operator;
Acting for a major Egyptian importer and UAE exporter of grain and feed in criminal matters related to importation to Egypt of infested wheat;
Acting for a major bank with international operations against Egyptian, Swiss and UAE traders in criminal cases f or misappropriation of grain and feed from customs' areas in Egyptian ports;
Acting for a Maltese bank for settlement of a dispute over, and release of, clearing grain and feed imported into Egypt;
Acting for a European group for manufacturing of infrastructure products in an investment dispute concerning a breach of a supply contract before the Ministerial Committee for the Settlement of Investment Contracts' Disputes;
Acting for a hotel owner in court proceedings ancillary to a Cairo Regional Centre arbitration over ownership of a hotel in Sharm El-Sheikh;
Acting for an Egyptian mining company in a US$20m case before Administrative Courts for wrongful termination of a concession agreement;
Acting for a hotel owner on the enforcement of an arbitration award involving transfer of shares and surrendering of hotels;
Acting for a regional real estate developer on the annulment of an arbitration award in a dispute with large financial institutions;
Acting for a major British supplier of energy products in a challenge filed before the Administrative Court against an administrative decision regarding sales tax;
Acting for a giant German manufacturer in a set of civil and criminal lawsuits and interim measures before Economic Courts relating to trademark infringements;
Acting for a major mobile operator in a set of lawsuits before Economic and Administrative Courts concerning capital market disputes;
Acting for a major Egyptian marine services provider in a lawsuit relating to a saturation diving contract;
Acting for a European group for the manufacturing of oil and gas tools in a dispute relating to a breach of an agency agreement against a local company for oil and gas services in Egypt under the ICC Rules;
Advising a major international mobile manufacturer with regard to a dispute arising out of a distribution agreement against an Egyptian non-exclusive distributor.
Staff Figures
:
Languages
English French Arabic
Interviews
Mohamed Khodeir, Founder & Managing Partner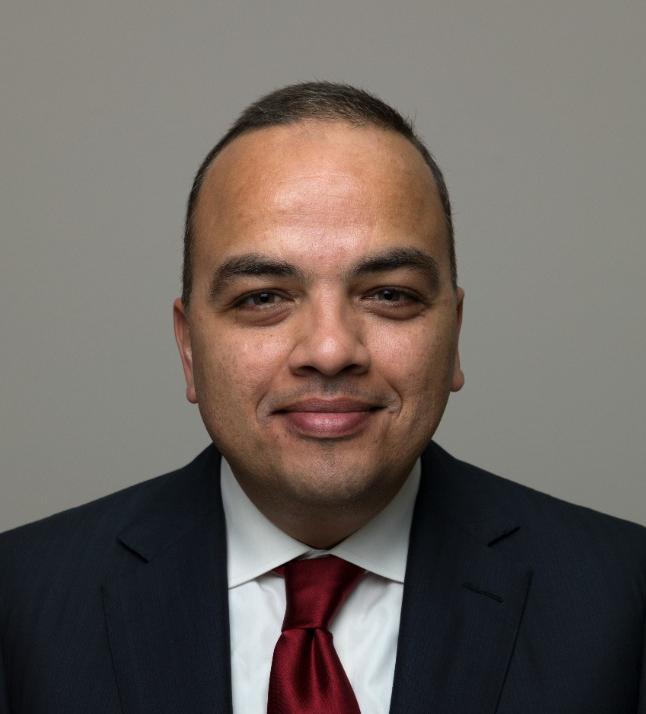 What has been your greatest achievement, in a professional and personal capability?
I believe I was very blessed, probably one of the very few lawyers and managing partners who had the chance to work in 4 jurisdictions in the Middle East, while leading positive change and multibillion dollar deals in parallel. I had the chance to work with diversified teams from all over the world and led, as managing partner, with the teams I worked with the practices I was responsible for into sustainable success including recognition and awards across the region. However, the most important milestone in my career was when I had the opportunity to serve my country during challenging times when I was appointed as CEO of the Egyptian General Authority for Investment and led the reform program we designed at the time including the promulgation of the Investment Law. In a nutshell, I am very content and grateful to have had a very diversified and rich exposure and to have had the chance to learn and pass on my experience to many people from across the globe.
What do you do differently from your peers in the industry?
I believe we all thrive to deliver the best we can to our clients, the sustainable distinction we are focused on as a firm is quality through our boutique model where we can bring as much brains on the table to deliver the best solutions to our clients that are well thought of, regardless of the number of hours we spend on a matter. What counts most for us is to deliver the best quality and competitive pricing at the same time, that is why we do our best to be selective of the work we take on board to be able to deliver both without compromises.
What advice would you give to your younger self?
I would say to my younger self and some of my colleagues today, work life balance is not a luxury. It is an essential requirement for sustainable growth; otherwise you will suffer at a given point of time a burn out no matter how strong you think you are. Working 20/7 many days over years of your practice will block you if you do not address it quickly. I had to undergo personal changes to be able to adapt and so can everyone if you realize early enough that this is not sustainable. I would also say that competition is healthy so long as it does not drag your ethical bar down, but unfortunately some people lose their selves under the competition rush. This is one of the things I always tried to avoid, as nothing is worth compromising on your ethical standards, even though your competitors will like to believe that you did, the important thing is for you to know you never did. I would also advise younger generations not to pay attention to what people say or how they try to judge you or gossip about you behind your back, just focus on your goals and exhaust your energy in a balanced fashion towards your career objectives. This is the inevitable cost for success and the nature of life and will never end, so ignore it. My last few tip to younger lawyers would be to recommend to them to not to let the deal rush get to you, as many lawyers start thinking about life and doubting others the way they undergo a "due diligence" on a deal and think they know it all. Learning ends with passing away and real life is not just about skills you acquire on deals it's a wide range of experiences you acquire and learn over time which needs to keep growing. Otherwise, acting like how your deals are does not work in real life and should be addressed early on before it gets to you. Taking these recommendations into prospective with COVID 19 in action and lessons we are all learning hopefully, it is important not to lose track of your human identity, because you get exposed to too much materialistic surroundings.
Can you give me a practical example of how helped a client add value to the business?
One of our family business clients was about to lay off a huge number of employees upon the panic associated with the outburst of COVID 19 and sought our advice. We highlighted to the client that the there is no blanket protection under the law to secure such measures and showed the client a cost analysis and due compensations the client would have to pay along with reputational damage it will need to manage in these times. We also advised the client to hold off these measures for a while. We believe that if COVID 19 was somehow addressed and life started to go back to the new normal, as are the signals today, the cost of rehiring talent and the reputation damage that may impact the client could be irreversible. This is not the conventional advice to clients and may involve less fees for us, but what is important about it is that it adds value, real value as we believe in it. Today the client is more positive about it and pleased to have received this advice while managing it using some of their reserves, and we are working with them to address how to go back to business and continue operations sustainably without getting it out on staff or threaten the client's reputation in markets where it is difficult to keep secrets. Obviously, if COVID 19 continues more aggressively, some of these measures can be challenging with the great uncertainties, however now is, in some sectors, quite early for leadership to dump it on its staff especially with organizations with manageable overheads and sufficient reserves. Our advice to clients is not just legal, it is an advice directed at overall value creation and sustainability in it wider sense, especially at times of human crisis where organizations are expected to show their human side, their HR teams have been promoting for years, rather than take it out on their human power, now is the real test. Obviously, this is easier said than done and different from one organization to the other depending on the size, the sector and the jurisdictional exposure it has etc. but COVID 19 showed that it can be done in some businesses, at least thus far. We believe that many businesses are suffering and that there will be businesses who will close and exit markets and their will be lost jobs, but we view our role is to support contain such negative implications to the extent possible when genuinely it can be done noting that we are all exposed to these uncertainties and it is difficult to forecast what tomorrow holds, so no one can claim one right answer, as we all provide answers in light of our principle focus points and experience which includes the financial crises in 2008-2009.
Within your sector, what do you think will be the biggest challenge for clients over the next 12 months?
Improving the technological capabilities and virtual delivery of service firms in the region and promoting that, particularly with clients used to engaging their service providers (particularly lawyers) in a conventional manner which is not scarce in respect of legal services in the Middle East. In addition, the conventional challenge of providing the highest quality at the most competitive costs will be even more relevant.