MGC Legal > Istanbul, Turkey > Firm Profile
MGC Legal
Offices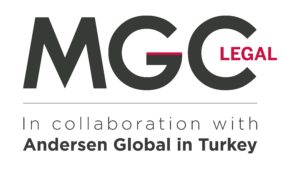 MGC Legal
Büyükdere Cad. No:127
Astoria B Kule 5. Kat 34394
Sisli - Istanbul
Turkey
MGC Legal > The Legal 500
Rankings
MGC Legal
collaborates with Andersen in Turkey to offer cross-border services to clients, frequently handling due diligence and document reviews.
MGC Legal >
Firm Profile
About MGC Legal Inc., a law firm in Istanbul, Turkey

Mr Mustafa Güneş, a renowned lawyer in his field in Turkey with a foundation dating back 30 years, founded MGC Legal Inc. in 2013, an Istanbul-based law firm that keeps moving forward by completing its digital transformation. Its staff is highly qualified and experienced in handling complex legal issues, specializing in various legal practice areas.
One of Turkey's most prestigious law firms, MGC Legal Inc., can act as a team member in both theoretical and applied law and consultancy services. It provides its clients with solutions and strategies in a wide range of consultancy and legal services and has a command of international legal systems and laws that can vary by country in different sectors and locations. With clients in Turkey and many other countries around the world, it has established itself as one of the most successful law firms in Turkey, particularly in the fields of commercial contracts and corporate law, real estate, mergers and acquisitions, tax, and receivables collection, immigration, commercial disputes, and the health sector.
Crowning its accomplishments with a morally upstanding and orderly work environment, the law firm received recognition from Lawyer Monthly as the "Law Firm of The Year in Real Estate" in 2017 and has also received recognition as having the "Most Read Articles" by Mondaq, a prestigious publishing network, every year since 2017.
MGC Legal Inc. continues to provide services with more than 140 individuals and upholds its fundamental principles of protecting the interests of its clients, taking a result-oriented strategy, and viewing challenges as opportunities. MGC Legal Inc., one of the best law firms in Turkey, has digitized the way of doing business regardless of time by utilizing agile management methods based on Microsoft Exchange and working with SalesForce. As Turkey's first and only partner by signing an agreement with American company Andersen Global in 2021, MGC Legal Inc. can provide legal consultancy and services in 125 countries worldwide.
MGC legal's ain practice areas include
Banking and finance
Corporate matters and consultancy and maintenance
M&A
Corporate contracts and smart contracts
International commercial and trade
Data privacy
Dispute resolution and debt collection
Tax
Employment
Real estate and construction
Energy, mining, and infrastructure
Healthcare
IT and communications
Intellectual property rights
Immigration
Criminal law
Private law
Administrative law
Project finance and consultancy
Staff Figures
Partner : 7 Senior Associate : 6 Associate : 15 of Counsel : 15 Traniee Associate : 10 Legal Support : 6 Shared Services : 15
Languages
Turkish English
Memberships
Andersen Global Istanbul Bar Association Ankara Bar Association Union of Turkish Bar Associations American Bar Association (ABA) International Bar Association (IBA) International Association of Lawyers (UIA) World Jurist Association Turkish Industry and Business Association (TÜSİAD) Chambers and Partners Global Law Expert World Jurist Association Lawzana IFLR1000 Legal500 Centuro Global Mondaq HG YHD
Client Testimonials
CLIENT: Atilla Eren
COMPANY/FIRM: Geoverse
TESTIMONIAL: We have been working in a precious partnership with MGC Legal for 15 years. We always carefully selected the firms that we work with. The reason we selected MGC Legal to work with was, its flexible technological infrastructure and success in process management with its expert team. We would like to thank MGC Legal for their great support in establishing the legal architecture of our international real estate projects.
---
CLIENT: Selim Karaarslan
COMPANY/FIRM: Orego Packaging
TESTIMONIAL: MGC Legal provided us great advices, communication and follow- up. MGC really interests on the legal issues we face about our work. We advise MGC Legal to all our colleagues.
Thank you.
---
CLIENT: Çimen Polat Akkuş
COMPANY/FIRM: Özdoku Fabric Creation
TESTIMONIAL: I advise MGC Legal to all my colleagues. MGC Legal provided communication, useful advices and follow-
up to our company. MGC Legal always serves professional legal approach to the legal problems.
Interviews
Adem Akkir, Attorney, Partner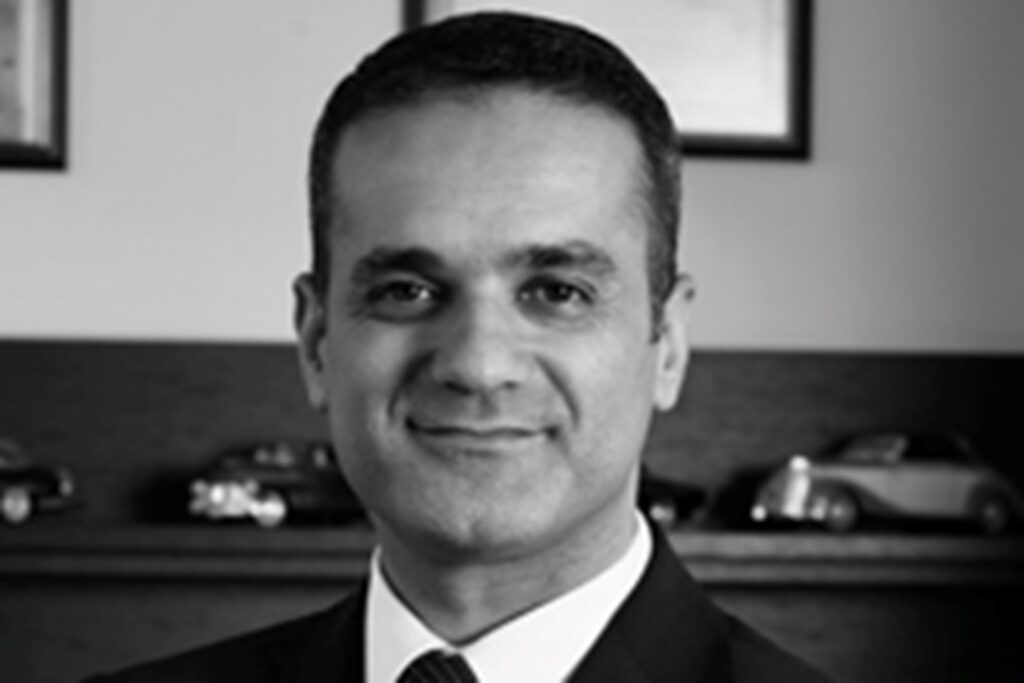 What do you see as the main points that differentiate MGC Legal from your competitors?
We provide our clients with swift, high-quality, and efficient legal services by employing modern work methods incorporating technology. We are founded on integrity & honesty in all circumstances; even in the most complex situations, we maintain our candour. Sincerity characterizes our business and client relationships. We are loyal to one another and our clients. MGC Legal conducts business in a manner that is always accountable to our clients and one another. At MGC Legal, the only entity with power is the business, and because we keep the business in power, everyone is treated equally and acts according to their role to complete the task.
Which practices do you see growing in the next 12 months? What are the drivers behind that?
We see our law firm thriving in Lawsuits of Claims, Rental Disputes (Lease Determination, Rental Claim, Evacuation of the Leased), Labor Law Disputes, Divorce, Immigration Law, Disputes regarding the collection of public receivables arising from tax, Enforcement Proceedings, Disputes arising from Expropriation, Opposition to the Check Law, Dissolution of Partnership (Real Estate Law), Consumer Lawsuits in the upcoming 12-month period. The most important factor in developing these practices is high economic inflation and its consequences; effects on family, business life, and consumer area. Another factor is the war in neighboring countries, war-related uncertainties, and its negative effects on Turkey. Our clients will need our services more than ever in the most quality-driven and effective way.
What's the main change you've made in the firm that will benefit clients?
Using the SalesForce CRM software as a database and a real-time social business environment has elevated the quality of our legal services. Thus, our MarCom, IT, and Legal teams collaborate effectively. Our strength is our many years of effective use of technology. We ensured a smooth transition to the legal work-from-home model during the pandemic, and there was no disruption in the flow of information to clients. The merger process with Andersen Global is another factor. With this partnership, we can provide our clients with prompt, high-quality, and efficient legal services on-site in international legal matters.
Is technology changing the way you interact with your clients, and the services you can provide them?
It affects the clients and us positively. Through technology, we are able to provide clients with timely and accurate reports. In addition, each data byte is stored securely on our SalesForce CRM software, enabling us to provide preventive legal assistance in the event that our clients experience legal disputes during upcoming events. This data process also increases the precision of data analysis, not to mention that this information assists our MarCom department in reaching new clients and providing the highest quality legal service possible.
Can you give us a practical example of how you have helped a client to add value to their business?
Throughout the pandemic, we assisted many of our clients. With the lawsuits filed to improve the contract conditions, which had deteriorated as a result of the pandemic, the contracts were preserved, and the client's commercial activity continued. At the time of collecting the receivables, the debtors' collusion was terminated, and the collection of the receivables was assured. Work contracts have been adapted to pandemic conditions, and processes such as remote working and disciplinary procedures have been updated and legalized in accordance with the client employees' remote working model.
Are clients looking for stability and strategic direction from their law firms – where do you see the firm in three years' time?
After technological advancements or crises, regulations are implemented. Before legal regulation is issued, clients will always require strategic guidance. Thus, I can confidently assert that clients seek strategic legal advice. Consistency is another important factor for a client. Clients must entrust and secure their business with a law firm that can handle any challenge, and that only comes with familiarity and experience. The longer a law firm works with a company or a business, the more likely they are to be familiar with its inner workings; this can only occur with time. Therefore, consistency is essential in this regard. With that being said, I am certain that MGC Legal will not be among the top 10 law firms in Turkey in three years.