Firm Profile > Anaje Olumide Oke Akinkugbe (AO2LAW) > Lagos, Nigeria
Anaje Olumide Oke Akinkugbe (AO2LAW)
Offices
Anaje Olumide Oke Akinkugbe (AO2LAW)
68, Molade Okoya Thomas Str
Off Ajose Adeogun Str
Victoria Island Lagos
Nigeria
Interviews
Chinedu Anaje, Managing Partner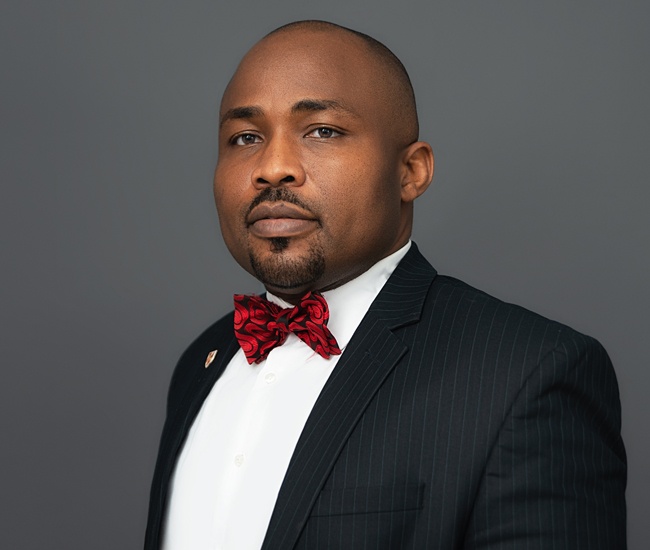 What do you see as the main points that differentiate AO2LAW from its competitors?
AO2LAW is a full service commercial law firm that is built on the core values of Excellence, Adaptability, Innovation and Grit. These values constitute the bible and remain uncompromised in our dealing with clients. They serve as the distinction for the Firm in consistently staying ahead of its competitors. As a Firm, we continuously maintain an ever-towering standard of offering excellence and experienctial services to our clients. We are highly innovative in creating new ideas in challenging the status quo and adaptable to proffering tailor-made solutions that are client specific. We walk with our client's through their business risk, perservering and ensuring the overall sustainability of our client's business.
Being led by young perspicacious Partners, AO2LAW, consistently exhibits exceptional strenghth, vigour, and apt responsiveness in attending to client's instructions. With a combined cognate experience that spans over 50 years, and the flexibility that is employed in delivering cutting-edge services, the Firm remains the sought after.
What practices do you see growing in the next 12 months? What are the drivers behind that?
Growth across all practice areas is expectated and continues to occur. However, the trajectory will be exponential in the following areas:
a. Financial Technology (FINTECH): Post Covid-19, a lot of the services offered by the financial sector stakeholders will be virtual and technology driven. Artiifical intelligence will be employed greatly in this sector, and this entails huge investment.
b. Medical Law: Covid-19 has particularly the medical sector of the Nigerian economy as one that has been neglected over the years. Huge investment will be made in this sector and this will activate the desired growth.
c. Legal Technology (LEGALTECH): The technological industry also is projected to see a surge in both local investment as well as foreign direct investment(FDI). This investment will reflect the new reality; software; work/office management, and more importantly e-commerce. These and more will are likely to bolster the growth of legal practice/service in this sector.
As a Firm led by multi-dsciplinary professionals, AO2LAW has positioned itself for the expected growth in providing bespoke services in the referenced areas.
What main change has AO2LAW made in the firm that will benefit the clients?
AO2LAW has deployed and continues to deploy state of the art and world standard technology aimed at ensuring on the spot response to clients' needs. Partners and Associates are on hands with these technological tools and use it effectively to guarantee client's optimal service satisfaction.
Is Technology changing the way AO2LAW interacts with its clients, and the services you can provide them?
Yes, it is. We deploy technological tools of world standard and best practices in our service offerings.
Can you give us a practical example of how AO2LAW helps its clients add value to their business?
AO2LAW regularly updates clients on business and legal trends relevant to the client's business. It also helps the client with regulatory compliance to ensure that the client does not run into any hitches in the course of its business or found on the wrong side of the law.
Are clients looking for stability and strategic direction from their law firms – where do you see the firm in three years' time?
Clients will always desire partnership with Firms that have systems in place for business growth and continuity. AO2LAW has instutionalised provisions for these two and continues to work assiduously for business stability in the volatile Nigerian economy. While we currently service industry leaders, we have also provisioned for Small and Medium Scale Enterprise "(SMEs"). These are businesses that we help in guiding their growth into the future. In 3 years, AO2LAW will be better positioned as a leader within the legal industry, in the deployment of modern technological tools in the services that it offers to its ever increasing clientele base.
Top Tier Firm Rankings
Firm Rankings