Mauricio Pava L. Abogados > Bogota, Colombia > Firm Profile
Mauricio Pava L. Abogados
Offices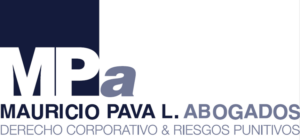 Mauricio Pava L. Abogados
CARRERA 5 NO. 66-29 C.P. 110231
Colombia
Mauricio Pava L. Abogados > The Legal 500
Rankings
With a broader engagement on the compliance-side than most of the traditional white-collar practitioners, Mauricio Pava L. Abogados is a corporate white-collar boutique that houses a 10-strong legal team and -according to peers- has particular profile in the finance sector ('a sizeable firm, they have the finance sector largely monopolised on this front') where it has acted for clients including the Banco de la República y la Superintendencia Financiera de Colombia. A conjuez of both the Supreme Court's criminal chamber and of the National Electoral Council, Mauricio Pava Lugo is a renowned penal specialist with over 20 years' experience and particular expertise in penal cassation; he is also a member of the advisory council on criminal policy of the Colombian state (2018-21), the Colombian association for integrity, ethics and compliance (ACIEC) and the Spanish compliance association (ASCOM). Director of operations Jacobo Alejandro González leads on matters concerning punitive law and financial risk, and is also specialised in computer crime and cybersecurity matters, while Juan Camilo Bolaños Pèrez heads up the firm's Medellín office. Daniel Santiago Guio Díaz and Juan Davi Leon Quiroga area also noted. The firm also has a sibling entity -Pava & Diaz Arana- which focuses on corporate risk and punitive law.
Mauricio Pava L. Abogados >
Firm Profile
We are a boutique firm with offices in Bogotá, Barranquilla, Medellín and Manizales, which allows us to optimize costs in the management, control and monitoring of processes. https://mpapenalcorporativo.com/ and https://pavadiazarana.com/
Legal and compliance advisors of the Banco de la República, the Superintendencia Financiera de Colombia, the financial and real sector (87% of banks and 95 entities).
Specialized in criminal and administrative corporate sanctioning law, experts in litigation in their different roles and legislations, as well as in prevention and response methodologies in relation to the risks that affect the daily life of companies and entities in the public and private sectors.
Experts in designing reactive and preventive corporate defense plans, based on compliance models and instruments. Members of the Spanish Association of Compliance "ASCOM", Colombian Association of Integrity, Ethics and Compliance "ACIEC".
We have a strategic alliance with IFD Evidence for the development of digital justice, virtual litigation, cybersecurity and remote risk control, all through LegalTech methodologies.
Additionally, our knowledge management area intervenes in legislative and jurisdictional discussions in the Constitutional Court, which bases the workshops and dialogue spaces on compliance, as well as the bimonthly publication "Diálogos Punitivos". This area speeds up and keeps effective, efficient and update the process of producing legal concepts. The academic material can be consulted at: https://dialogospunitivos.com/
Below, we specifically explain our services:
Since 1996 we have been advising and representing financial sector entities and corporations in the field of corporate criminal law, specializing in the management of corporate victims and more recently, in the analysis and evaluation of financial and operational risks for the prevention of crime and acts of infidelity of employees and fraudulent third parties. We specialize in corporate defense plans, in punitive and extra punitive risks.
We have more than 20 years in the criminal – sanctioning advice of natural and legal persons, we have remained a boutique firm, carefully selecting our clients, preserving their reputation and offering a reinforced comprehensive service. As a boutique firm, we stand out for offering dedication and special attention to each of the central and peripheral risks associated with corporate criminal law, punitive compliance, legal, reputational, administrator personal, functional risks, etc.
As the leader of the firm is Mauricio Pava Lugo, a conjuez of both the Supreme Court's criminal chamber and of the National Electoral Council,  with particular expertise in penal cassation, higher university course in Criminal Compliance at the University of Barcelona, ​​participant and lecturer in more than 30 congresses of criminal and procedural law, accumulating more than 20 years of experience in corporate criminal litigation. He advises a large part of the country's financial system and important companies in the real sector.
Academic publications, undergraduate and postgraduate professor, member of the committee of experts of the Excellence in Justice Corporation, expert advisor for legislative initiatives in 2015 for the Ministry of Justice and Law, advisor for the reform of the criminal procedure code among the years 2013 and 2018. Individually or as a member of the ICDP, intervention and promotion in different exequity procedures before the Constitutional Court, achieving important decisions such as sentences C-782/05, C-454/06, C-186/08, C- 250/11, among others.
In conclusion, MPA/PDA stands out as a law firm for its dedicated and personalized attention to each of its clients and their different requirements, with specialized structures for the differentiated management of consultancies and cases. With MPA/PDA you will have the confidence to hire the best team of professionals, our goal in the face of queries, challenges and difficulties is to generate efficient and effective action plans, assume and solve problems.
Advice on Compliance and corporate defense plans (preventive and reactive):
Implementation: Theoretical and instrumental support in the validation of: compliance models, compliance instruments such as the Code of Ethics, Ethics Channel, Compliance Culture, traceability of the program and other behavior protocols. Design of controls in the Compliance environment aimed at monitoring and testing the operation in the different areas of corporate citizenship. Meet the legal support requirements in relation to its administration and risk management programs. Provide the models and their instruments with their own identity in accordance with the nature and needs of the corporate citizen.
Integration: Anticipation of protection barriers under risk identification and management schemes, taking into account the Entity as a whole.
Chain delegations: Establishment and assessment of the elements of the delegation in the corporate chain with regard to the determination of punitive responsibility of administrators for acts of subordinates, delimitation on the application of the principle of trust, -duty of vigilance and sphere separation.
Punitive compliance: Relationship and instrumentation with external and internal Supervision, Control and Investigation Bodies (Risks and Derived Contingencies). Answer queries, requests and concepts.
Derived from the academic area of ​​the firm, and from its publication "Diálogos Punitivos", we base the compliance workshops and dialogues, within a participatory, pedagogical compliance model that implies the need to socialize with the corporate population in the need for management of adequate risks, to promote countercultural spaces that advocate the permanent commitment to behavior based on legality and compliance.
The firm is expert in designing reactive and preventive corporate defense plans, based on compliance models and instruments.
We belong to ASCOM and ACIEC. This allows us to participate in the first level international forums regarding the resolution of corporate dilemmas, and to be at the forefront in the progressiveness of the institutional components of the second line of defense.
Below, we list some press releases on legal issues developed by our firm:
Extinction of domain: https://www.asuntoslegales.com.co/actualidad/los-procesos-de-extincion-de-dominiopueden-durar-en-curso-incluso-30-anos-3055031
Legaltech: https://www.asuntoslegales.com.co/actualidad/punitech-una-herramienta-tecnologicaque-permite-seguir-las-fases-de-un-sistema-de-cumplimiento-3042670
Good practices: https://www.semana.com/hablan-las-marcas/articulo/hay-que-acabar-con-el-todo-sevale-en-el-mundo-del- Derecho/644176
Compliance Sector: http://www.dinero.com/edition-impresa/caratula/articulo/los-abogados-favoritos-delas-grandes-empresas/225890
Languages
SPANISH ENGLISH GERMAN