Urzúa Abogados > Santiago, Chile > Firm Profile
Urzúa Abogados
Offices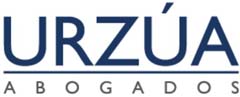 Urzúa Abogados
Avda. Apoquindo 6410, oficina 1405
Las Condes
Santiago
Chile
Urzúa Abogados > The Legal 500
Rankings
A 'v
ery good and agile'
boutique legal practice, the former Urzúa Matute –now
Urzúa Abogados
– is exclusively focused on projects and construction and engineering law (including related arbitration and litigation), with notable sector experience in mining, aquaculture, energy transmission and energy generation (including water, solar and wind). Name partner
Cristián Urzúa
, '
a lawyer who combines great commercial orientation with technical knowledge and experience in infrastructure projects
' advises owners and contractors from projects' early stages, from the preparation of contracts and their performance to litigation or arbitration.
Since publication
, former name partner
Claudio Matute
has left (effective January 2022) leading to the firm's reorganisation under its new name.
Testimonials
'The team is highly trained and gives accurate and authoritative answers. The  performance levels are very high- far above any other law firm we have worked with.'
'Great collaboration with the projects team, both at technical and commercial levels, in addition to having deep knowledge about how to execute projects.'
'We appreciate their concern for details, deep knowledge of our contracts and thorough industry knowledge.'
'An important partner to us – a small but very good and agile team.'
'Despite being a small law firm, the quality of its service is equal to or better than that of the largest and most prestigious law firms in Chile.'
'Cristián Urzúa has great ability and guides his clients very well.'
'I would definitely recommend 'Cristián Urzúa to any company for project or related arbitration and litigation issues.'
'Cristián Urzúa is a lawyer who combines great commercial orientation with technical knowledge and experience in infrastructure projects, both during contractual phases and litigation stages. The attention is very personalised and Cristián is always available; he is also a very transparent person, with whom it is easy to achieve a relationship of trust – this makes working together much easier.'
Key clients
Edemsa
BHP Billiton
Australis
Elecnor
Worley
Jacobs
Solarpack
Interaseo
Elecnor Chile
Central Rucalhue-China International Water & Electric Corp
Graña Montero Vial y Vives DSD
Work highlights
Advised BHP Billiton on the construction of a mining project.
Acted for Elecnor Chile in COVID-19-related claims concerning the construction of two transmission energy projects and two wind power plants.
Acted for Worley in a claim against  Chilean mining company, Codelco, which concerned a feasibility study involving the Andina mine's growth.
Six-strong specialist boutique
Urzúa Abogados
came into being in January 2022 following the departure of former partner Claudio Matute. The firm demonstrates notable strength in construction litigation, where the firm leverages its projects and infrastructure expertise. Name partner
Cristián Urzúa
's practice includes project, engineering and construction litigation and arbitration; key support comes from associate
Carolina Cáceres
, who is similarly focused on construction, engineering and projects - and their associated disputes.
Key clients
Solarpack
Eléctricas de Medellín
Martifer
Elecnor Chile
Bioplastic
Work highlights
Acted for Elecnor in a dispute surrounding the construction of a solar plant.
Assisted Interaseo in litigation against the Government, claiming the payment of damages and extra costs for a a sanitary project.
Represents Solarpack in litigation concerning the opposition of a community to the construction of a solar energy project.
Urzúa Abogados >
Firm Profile
URZÚA Abogados is a niche law firm specialized in projects, engineering and construction and and their controversies-claims, litigation and arbitration.
What distinguishes URZÚA Abogados is that we are experienced and high standard lawyers, who not only guide the work, but also think, perform and participate directly in its development. In other words, the lawyers who have the first meeting with the client, that is, those in whom he trusted, are the same professionals who will carry out the mission entrusted.
The hallmark of URZÚA Abogados is that we do not leave anything to chance and, especially, we accompany our clients until the moment when quality and good service demand it, always putting forward the concept of success that has been set.
Practice areas.
Projects, engineering and constructions and their disputes.
URZÚA Abogados has a projects, engineering and construction area focused on comprehensive project advice, from its preliminary studies (since pre-feasibility) and preparation of contractual documents (actively participating with the client in this critical stage), through its performance (contractual support during the execution of the project, key stage in its success) until its termination. Finally, we represent our clients in the various forms of dispute resolution which can occur during the course of construction projects, including change order negotiations, close out settlements, mediation, arbitration, litigation, and other forms of dispute resolution.
We have been part of various infrastructure projects that exceed US $ 5 billion, in projects as diverse as mining, sewage treatment plants, shopping centers, transmission lines, wind farms, solar farms, substations, salmon processing centers, power plants, among others.
Our participation focuses on the most critical stages of the projects, such as the decision to terminate an engineering and/or construction contract, replace the contractor, submit or reject claims and, likewise, take action or avoid collection of the guarantees of the contract.
Especially, we get involved in the execution stage of the project, guiding our clients with creative solutions to improve their position before their counterpart.
Finally, we do not focus on a single market player, transversally advising owners (regulars and spots), construction and engineering contractors, on all types of contract models.
Litigation and arbitration. Project, engineering and construction disputes.
Related to our projects, engineering and construction practice, we have experience in more than thirty industry litigation and arbitration, besides many others preliminary ruling claims. We have represented owners, builders and engineering companies in these processes, allowing us to have a cross-cutting understanding of how every actor think, acts and must exercise their rights.  This allows us to have the vision of "tomorrow's day", in order to define what is essential in the previous day, that is, when designing and executes a project, which leads us to have a more comprehensive and effective perspective on how contractual support to projects should be carried out.
Lawyer Profiles
| Photo | Name | Position | Profile |
| --- | --- | --- | --- |
| | Cristián Urzúa | Cristián Urzúa is partner of Urzúa Abogados. He advises owners and contractors… | View Profile |
Staff Figures
Partners : 1 Fee earners : 5
Languages
Spanish English (fluent)