Firm Profile > SKJ Szybkowski Kuzma Jelen sp.j. > Warsaw, Poland
SKJ Szybkowski Kuzma Jelen sp.j.
Offices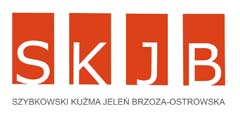 SKJ Szybkowski Kuzma Jelen sp.j.
Aleja Róz 10 lok. 9 (II pietro)
00-556 Warszawa
00-556
Poland
SKJ Szybkowski Kuzma Jelen sp.j. > The Legal 500
Rankings
Real estate-focused firm SKJ Szybkowski Kuźma Jeleń sp.j. fields a team led by Anna Jeleń, Agnieszka Kuźma and Wojciech Szybkowski. Acting for major international investors and developers, the group advises on real estate M&A, financing and commercial property matters. Clients include banks, healthcare providers, asset managers and a significant number of embassies.
Practice head(s):
Anna Jeleń; Agnieszka Kuźma; Wojciech Szybkowski
Key clients
Egger Group
Medicover
Ambridge
Tokio Marine HCC
Greenstone Asset Management
Stewart Title
CWS-boco
DWS
Cinema City
Hanwha Q Cells
Embassy of Canada in Poland
Heron Property
Embassy of Finland
Blue Line Engineering
Hermes Energy Group
PartnersPol
Pekao SA
PFRN
PFR
Polskie Koleje Linowe
First Title
SMT Polonia (Sahajanand Medical Technologies Pvt.Ltd.)
Magellan Aerospace
Ceetrus Polska
SKJ Szybkowski Kuzma Jelen sp.j. >
Firm Profile
SKJ is a rapidly growing, highly praised law firm assisting clients in the field of real estate, construction, corporate/M&A, labour law, litigation and regulatory matters. SKJ offers a wide range of legal advice to businesses operating in Poland. SKJ helps clients grow, identify and manage risk and increase cost-efficiency by providing the highest quality, business-oriented and solution-driven service.  SKJ works hand in hand with clients on the most complex matters and transactions. SKJ is proud to be recommended in previous rankings of The Legal 500 EMEA.
SKJ aims to build long-term, trusted relationships by meeting and exceeding clients' expectations. SKJ takes full ownership of the projects, helping clients make the best business decisions and leading them throughout their investments.
SKJ has advised among other clients: world's e-commerce leader, EGGER, DWS, Skanska Property Poland, Cinema City, Ambridge, Greenstone Asset Management, Medicover, Heron Property, Polskie Koleje Linowe, PFR, PFR Nieruchomości, Hanwha Q Cells, Bank Ochrony Środowiska.
In the real estate sector, SKJ advises investors, developers and financing institutions on real estate M&A, property development, commercialisation as well as property finance.
SKJ advises clients on innovative solutions that become market standards. SKJ worked on the provision of innovative W&I insurance and specific risk insurance on the Polish corporate M&A and real estate M&A market. SKJ was involved in developing a model BTS lease for fulfilment centres in Poland.
We offer comprehensive advisory services on acquisitions or disposals of real estate, by way of both share and asset deals. Our services include structuring transactions, due diligence, mitigating identified risks, obtaining consents and approvals connected with the transaction, as well as preparing and negotiating transactional documentation. In the real estate sector, we also assist clients on asset management including commercialisation. Acting for both landlords and tenants, we negotiate lease agreements for commercial space: office, retail and warehouse. We have extensive experience in preparing and negotiating built-to-suit lease agreements. 
We advise clients from the manufacturing, retail and service sectors on their investments in Poland, from the concept phase to the launch of the completed project. We assist our clients in obtaining all permits necessary in the investment process and represent them in investment-related disputes. We specialise in complex advisory services relating to greenfield investments. We advise on investment structuring, land acquisition, state aid, development including construction, labour matters, trade union relations and investment-related disputes.
We advise clients on their corporate matters, corporate mergers and acquisitions as well as joint ventures. We support our clients in fulfilling transaction-related antitrust requirements, offering assistance in the transformation processes, merger and division of companies. We help clients enter into investment agreements, joint venture agreements. We provide legal assistance in establishing and managing various types companies, partnerships and branches in Poland.
We advise on individual and collective labour law. We support our clients in optimising and restructuring their employment models. We prepare internal employment regulations in accordance with the method adopted by our clients. We advise in relations with trade unions. We design the motivation systems for the employees, including higher management. We advise on personal data protection issues and personal data transfers. We represent clients in cases regarding bullying and discrimination.
We assist our clients, both employers and contractors, on negotiation, signing and performance of construction contracts, design work contracts and other construction-related agreements, as well as on construction disputes. We support our clients in public procurement and private tenders.
We help clients obtain environmental permits, exploitation permits (including Integrated Pollution Prevention and Control permits), manage matters relating to fees for using the environment, as well as matters relating to pollution and remediation. We advise on mining matters.
Languages
English Spanish Russian
Client Testimonials
CLIENT: Daniel Pitrus, President of the Management Board
COMPANY/FIRM: Polskie Koleje Linowe S.A.
TESTIMONIAL: SKJ provides Polskie Koleje Linowe S.A. with strategic legal advisory on crucial real estate and corporate matters. The team, led by Anna Jeleń, is reliable and focused on delivering business-oriented solutions. Their commitment and quality of work is undoubtedly their strongest point. Anna's expertise and sector insight are invaluable during any negotiations. She is also able to explain complex matters in a way that everything is manageable.
---
CLIENT: Jefferey Doran
COMPANY/FIRM: Ambridge Europe GmbH & Co. KG
TESTIMONIAL: Anna Jeleń not only offers technical advice with a clear, user friendly delivery, her commercial approach in providing advice allows me to work through the complex matters that arise in any transaction. Anna grasps very quickly what we want to achieve and has provided innovative and commercial advice to make sure it is done. This type of thinking taken together with a strong technical foundation has allowed Anna to excel at this and as a result has been and will continue to be one of my trusted advisers when considering any Polish transaction.
---
CLIENT: Divisional Legal Counsel Medicover Healthcare Services
COMPANY/FIRM: Medicover
TESTIMONIAL: SKJ team is at all times very professional, effective, and available. The team members present very strong set of skills and knowledge and are perfect partners to work with (irrespective on which side of the deal you are). Anna Jeleń, Agnieszka Kuźma and Krzysztof Malik are all very experienced and are able to provide pragmatic solutions to their clients at the same time ensuring for a good working relationship between the parties to a transaction. The junior team members are also very thoughtful which makes the team complete.
SKJ is always one step ahead anticipating the client needs – it is true pleasure to work with them.
Top Tier Firm Rankings
Firm Rankings