Profile > Consulegis > Hamburg, Germany
Consulegis
Offices

Consulegis
CONSULEGIS EWIV / EEIG
Poststrasse 14-16 III
20354 Hamburg
Germany
Germany
Consulegis >
Profile
CONSULEGIS is a leading international network of law firms and other advisory professional firms (including tax & accountancy, IP and M&A, among other) that offers its members and their clients effective hands-on support, collaboration, and networks across the world. In the last years, CONSULEGIS has leveraged its expertise – acquired over the last 30 years – and introduced an innovative approach to offer its members what they really need to thrive in today's constantly evolving and changing business landscape, in a very personalized way. We cultivate creativity and forward-thinking among our members by immersing them in new ideas and technology, and by surrounding them with passionate colleagues everywhere in the world who share their strong desire to learn more about their business and that of their clients. CONSULEGIS is agile and digitally enabled, with members capable of supporting you on the most complex, multi-jurisdictional, projects.
 In a nutshell: 
30-year-old network adapted to today's business reality
Over 85 member firms strong
Presence in +40 countries in all continents
In-person and virtual networking & events
Innovative technological infrastructure to support the collaboration between the members
Highly engaged members, active in over 100 cities
1500+ of the world's leading lawyers and advisory experts
proud that 60%+ of its members have been members for 15+ years
Very active Practice, Regional and Sectors Groups
Focused on innovation and understanding of market trends.
Experienced & dedicated management team that offers its members personalized support
Led by the Managing Director, Caroline Chetrit, who is an experienced lawyer and business development professional.
CONSULEGIS is not just a legal network; it is a highly effective solution to doing business across borders. It combines personal relationships and mutual trust with a collective knowledge of legal systems, trading practices, licensing protocols, tax structures and other business complexities.
CONSULEGIS is currently active in 40 jurisdictions across the five continents, and always looking for new member firms that share our vision and values and meet our membership criteria. Only in 2019, eleven new members have joined our network, increasing our presence in Europe, Africa and the Americas.
We count with several regional groups (LATAM Group, Asia-Pacific Group and EMEA Group) that meet physically twice a year and virtually ꟷthrough conference callsꟷ at least 2 more times. They have a very close and effective relationship and at the same time, bring visibility and recognition to Consulegis within the local business world. CONSULEGIS has increased its presence around the globe by participating actively in major events and conferences. Some of the events we have been in are European Legaltech Conference, IBA, UIA, IPBA, and many others industry related.  As part of our global reach, we have established collaboration agreements with important institutions worldwide, such as the IE Business School.
Main Contacts
| Department | Name | Email | Telephone |
| --- | --- | --- | --- |
| Managing Director | Caroline Chetrit | | |
| President | Fernando Hernández Gómez | | |
consulegis Members
Abreu Advogados (Lisbon , Portugal)
Abreu Advogados (Lisbon , Portugal)
Balter, Guth, Aloni & Co (Tel Aviv , Israel)
Becker & Poliakoff v.o.s. (Prague , Czech Republic)
Brachers (Maidstone , South East)
Brandi Advogados (Sao Paulo , Brazil)
Bratschi Ltd (Zurich , Switzerland)
Brödermann Jahn Rechtsanwaltsgesellschaft mbH (Hamburg , Germany)
Cabinet Ratheaux (Lyon , France)
Capital Law Limited (Cardiff , Wales)
Cheah Teh & Su (Kuala Lumpur , Malaysia)
Demetrios A Demetriades (Nicosia , Cyprus)
HORIZONS CHINA | corporate advisory (Shanghai , China)
Keebles (Sheffield , Yorkshire And The Humber)
Lavelle Partners (Dublin , Ireland)
Meister Seelig & Fein LLP (New York , United States)
Mersán Abogados (Asuncion , Paraguay)
Morvilliers Sentenac (Toulouse , France)
Nossaman LLP (Los Angeles , United States)
Robertsons (Hong Kong , Hong Kong)
Schleifenbaum, Adler & Partner (Siegen , Germany)
Vazquez Aldana, Hernandez Gomez Asociados (VAHG) (Mexico City , Mexico)
Interviews
Caroline Chetrit, Managing Director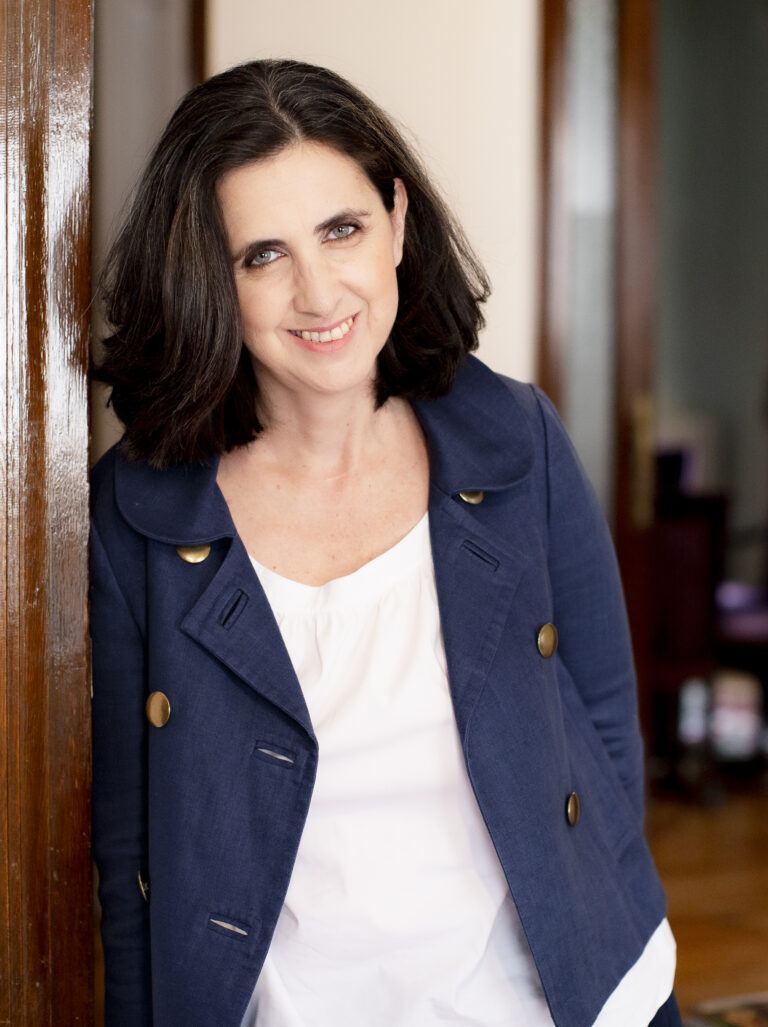 Caroline Chetrit, Managing Director of CONSULEGIS, explains how the network is adapting to its members' and their clients' changing needs
How do you foster interpersonal relationships through the network, and how does this benefit clients?
We provide our members with numerous opportunities throughout the year to meet and interact, both in person and virtually. In 2020 they had almost no opportunities to meet in person, but they got even closer due to the fast transition to all type of proposed virtual meetings.
One of our network's main focus areas is creating strong personal and professional relationships between our Members. We work with the members in a very close and personalised solution to enhance the relationship between them. This is done from all angles, as we have Practice, Regional and Sector groups, where Members network and collaborate in a focused environment year-round. These smaller groups are also a good space for members to get to know each other better. Let me point out that CONSULEGIS was almost pioneer in organising virtual events for our members and their clients, since the first was scheduled practically the same week most of the lockdowns were implemented in March. Another way we foster interpersonal relationships is by creating more opportunities to discuss based on the real knowledge we have from our Members. We conduct interviews and stay in touch regularly with each Member to stay updated on their projects and activities. This allows us to envision and promote possible business and personal relationships among members. The mutual trust and friendship that is built among members throughout the years are fundamental to our success. It leads to a high level of closeness and cohesiveness among our members that is felt by their clients, who stay in close contact with a team of local and global advisors.
We increasingly hear about the importance of environment, social and governance (ESG) values from clients. How is the network encouraging this?
CONSULEGIS has a strong ethical and social responsibility policy, and we try to inspire positive change in the professional legal and advisory sector. It is clear to us that we have an opportunity to utilise this network to create some change. We give high value to transparency, diversity and women leadership, which can be seen in our Management and Advisory Board composition. In fact, CONSULEGIS is the first International Network of firms that has been chaired by a woman and managed by a woman (at the same time). In 2017 – well before the Covid-19 pandemic started, we decided to start working remotely, with the aim, among others, of including some talent around the world in our team. This already meant a change in terms of reducing our carbon footprint and eliminating office waste but also in understanding that some people in our team needed flexible hours. By consequence, we faced the outbreak with a broad expertise of what remote working and working from home means, knowing well that a right balance needs to be established for it to be successful.
The last point that is also important to us is to try to have a social impact beyond the professional sector: we supported Fundación Solidaridad in Paraguay, for example, which has been doing a fantastic work with disabled children for 50 years now.
How does the network utilise legal tech?
Legaltech and legal innovation are very present in our network, but because CONSULEGIS is neither a law firm, nor a corporation, but a membership organisation, we have a different approach to Legaltech than that of our members. The new challenges have increased our need to adapt to, and adopt, new tech. But in the process of this adaptation, we have come up with many useful solutions – which will keep evolving. We have deals with legal tech companies to better enable our members to adopt technology. We work with Microsoft Teams, especially with regard to its Collaborative system, to encourage member firms to understand that these types of collaborative tools might replace the email in the near future.
Since our members are independent firms, we never seek to impose technology on them, but we promote it and inform them about the advances in Legaltech every year. In 2019, for example, we were one of the partners of the conference held in Madrid by ELTA (European Legaltech Association) which was one of the year's most important gatherings on this field. We always invite some of the top experts in this field to deliver workshops and keynote speeches. The technological revolution is already impacting and will continue to impact the future of the legal profession, especially with some tools based on Artificial Intelligence. To stand the tide, we all need to understand that it is more important than ever to be open to change and innovation. This mindset is something our members value and leverage since we provide the tools and knowledge, they need to adapt to these changes that reflect today's business reality.
I should mention that several of our members have also created their own Legaltech solutions. They have been "instigators" of Legaltech, as they have created or invested in some tools and platforms, which they then share among our members based on their experience.
What is the selection process for member firms?
Member firms come to us by recommendation but also by request. Our network is open to independent medium-sized law firms, advisory firms, accounting and tax firms, IP agencies, or in-house counsels that fulfil the Admission Requirements.
All candidates undergo a thorough review – in which the Management and the members of the Advisory Board are involved – before they are formally invited to join our network. The processes don't take too long, but we want to make sure that we have the right firms joining that meet our professional standards and commitments.
Does size matter? Are you looking to expand the network?
Yes, we are always looking for opportunities to expand the network. The more jurisdictions we cover, the better for our members and their clients.
However, we do not compromise quality for size. We prefer growing gradually but confidently, ensuring that the members we admit are exceptional firms in their countries and the right fit with our members and their clients. We don't intend to become a vast network where members can't have any chance of knowing each other well. Trust and close relationships are key to our members and a higher value for their clients.
Are there any sectors that have become new areas of focus for the network in recent months?
Sectors are becoming a significant focus in our network. I would say that Health Care, Trade & Supply chains, Resources and energy, and obviously Technology. They were already very relevant, but they have become main areas of focus within our network during this year and will probably continue being so in the years to come. In terms of Practice Areas, it doesn't surprise that lately, the main focus has been on Labour, Insolvency, Trade and Litigation. Actually, during the past months, we have completely renewed our Practice Groups to adapt them to today's needs and realities.
The global pandemic has clearly changed the way in which organisations tend to operate. What impact has this had on your clients and your approach to advising clients?
The health crisis has highlighted the importance of being flexible and resilient and having the capacity of reacting promptly to changes. It has also stressed the need to remain connected on a daily or weekly basis, and that means not only physically but mostly virtually. This pandemic has been an awful challenge for every business, but in our case, it has also been positive in specific ways. On the one hand, it has proven to our members and their clients that we are an extremely strong and trustworthy network. We showed resilience and adapted quickly to our members' needs during the lockdowns. We were proud to be one of the very first networks who offered its members webinars, online panel discussions, virtual teatimes and several other ways of staying in touch and providing each other help. And the reason why we were so fast is that we had already started implementing this for our network well before the pandemic began. This challenging situation confirmed that we were working in the right direction.
What do you do differently from other networks? What do you think separates you from your competitors?
One of the key factors in our value proposition is the importance we give to knowing each of our members very well and working closely on the collaborations between them by looking at the bigger picture: what do they need to assist their clients better. This in-depth knowledge of our members helps the Management foster business opportunities and meaningful collaborations. We are not a "one-size fits all" network; we are the right size for each and every one of our members.
This is because we are an agile network that evolves in parallel with our members' market: we listen to our members, learn about their clients' needs, understand their market and provide first-class services as a community.
Are clients looking for stability and strategic direction from their law firms – where do you see the network in three years' time?
Change is among us in the legal industry and particularly in the relationship with clients; it had already started well before the COVID-19 outbreak. With the crisis, it went at the forefront of our agendas, as many of our member's clients felt lost facing an unknown situation and not only from a legal point of view. The time for networks becoming the solution to in-house counsels' international legal needs has definitely come. We are in the eye of the perfect storm – where in-house counsels are facing more pressure to become more efficient with outside resources, at a time when doing business globally is truly attainable and easier than ever. More than ever, In-house Counsels will need to effectively tap into consistently strong legal resources but simultaneously get a more holistic approach: for that reason, we opened our membership some years ago to Accounting, Auditing and Tax firms, as well as other advisory professionals to cover all services clients may need, and we work with our members on the other skills that most clients are now clearly demanding.
Top Tier Firm Rankings
Firm Rankings