Etude Régis Bergonzi > Monaco, Monaco > Firm Profile
Etude Régis Bergonzi
Offices
Etude Régis Bergonzi
37, boulevard des Moulins
MC 98000 MONACO
Monaco
Etude Régis Bergonzi > The Legal 500
Rankings
Etude Régis Bergonzi
 strikes a balance between advisory and contentious work, with strong skill sets in banking regulation, commercial agreements, IP and tax. The team acts for a broad mix of local and foreign clients, including banks and luxury brands, while it also enjoys strong referral relationships with international law firms. Senior associate
Sophie Petit
fronts the group and brings to bear extensive experience in civil and commercial law. A former president of the Monaco Bar Association,
Régis Bergonzi
is highly regarded for banking and commercial matters.
Other key lawyers:
Testimonials
'I have dealt with the firm for over 20 years. I have the highest esteem for the team's professional competence; both for Régis Bergonzi and his several collaborators. All of my cases, which were quite complicated, have been very successful and won.'
'It is worth noting that they can provide support in different languages: English, Italian and, naturally, in French, which is a great help to international clients.'
Etude Régis Bergonzi
acts for a diverse range of high-net-worth individuals, trustees and family offices on the full spectrum of private client matters, with strong recent experience in divorces, succession planning, family disputes and criminal proceedings.
Régis Bergonzi
steers the firm and is noted for his '
in-depth knowledge of the local context, both legal and non-legal
'. The group also includes senior associate
Laurent Jereb
, who has an emphasis on civil law and private international law, and senior associate
Sophie Petit
.
Practice head(s):
Laurent Jerebt; Sophie Petit
Other key lawyers:
Testimonials
'The firm has gained strength over the years with the inclusion of capable associates, who combine well with Régis Bergonzi's in-depth knowledge of the local context, both legal and non-legal. The firm is able to steer complex matters across a wide range of legal issues.'
'I work with founding partner Régis Bergonzi and senior associate Sophie Petit, more occasionally with junior associates, on matters involving a combination of Monaco and French law. The firm is highly responsive and takes matters at heart, striving to go to the bottom of issues in a timely fashion.'
Etude Régis Bergonzi >
Firm Profile
Regis Bergonzi Law Firm was founded in January 2005 in the Principality of Monaco.
Its main principles are intellectual rigour, high quality of work, confidentiality, independence, honesty and transparency towards its clients.The law firm has forged a relationship of trust with its Monegasque and international private individual and institutional clients, which benefit from the firm's expertise in a number of areas (civil law, criminal law, business law, private international law and human rights) and from its thorough understanding of Monegasque proceedings.
Régis Bergonzi assists important institutions in the banking area, in the luxury industry or international sport federations, in Monaco and internationally.
Finally, Régis Bergonzi also has a strong commitment to human rights and holds important positions at the Council of Europe and the International Association of Lawyers. He assiduously ensures that the European Convention for the Protection of Human Rights is applied to the cases he is involved in, particularly when assisting clients in sensitive criminal matters.
Staff Figures
Associates : 7 Legal Secretary : 1 Legal Assitant : 1
Languages
French Italian English Portugese
Memberships
International Association of Lawyers (UIA)
Other
President of the Monaco Bar Association (2nd mandate) : Member of the European Committee for the Prevention of Torture and Inhuman or Degrading Treatment or Punishment (CPT) : Honorary Consul of Thailand in Monaco :
Interviews
Régis Bergonzi, Lawyer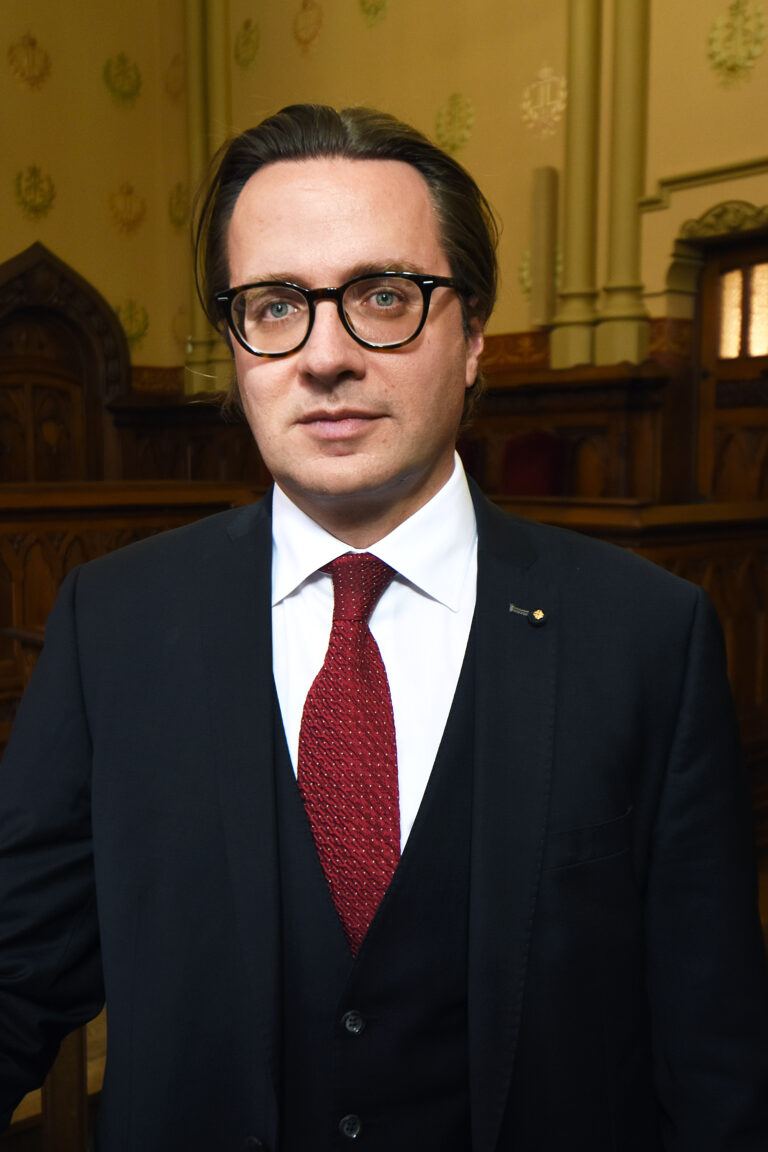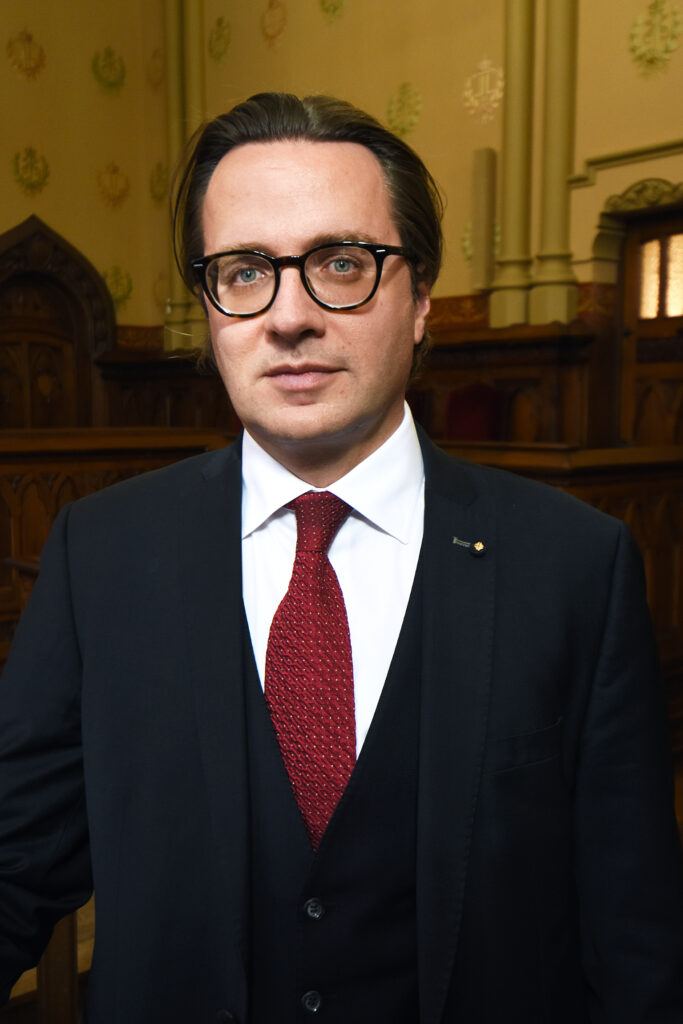 As the President of the Monaco Bar Association, Me BERGONZI describes how the Lawyer profession must adapt its practice in the current sanitary context.
What do you see as the main points that differentiate ETUDE BERGONZI from your competitors?
My team and I share a common view of the Lawyer profession as being a craft profession. We provide customized services and we are working closely with our clients. Each of our client is served with a personalized care, based on his/her individual needs, which deserve a unique approach. We try to illustrate this vision of our profession in our daily work and to avoid an "industrialization" of the profession as much as possible.
Which practices do you see growing in the next 12 months? What are the drivers behind that?
The current sanitary context is raising some new litigations especially in terms of civil liability. The Courts will have a huge responsibility in defining the contours of the "force majeure" notion in this context, all around the world. Labor Law has also been seriously hit by the pandemic and will keep raising new cases.
However, we must keep in mind that every actor of the judicial life has been somehow affected by the COVID-19, including the Courts and their judges. Therefore, and despite everyone's efforts to digitalize trials, processing times remain longer than usual. Consequently, I think it is time, more than ever, to privilege potential amicable settlements and to advise our clients in that sense, when it is possible and relevant, to avoid further Courts congestion.
What's the main change you've made in the firm that will benefit clients?
Our team became bigger recently and has been enriched with new assets. The Firm's team is now quite diversified and provide a wide variety of expertise. Consequently, we also expanded our offices in Monaco, and we benefit from large offices to welcome our clients and provide the best experience possible.
Is technology changing the way you interact with your clients, and the services you can provide them?
Absolutely, new technologies bring us new tools every day, even to Lawyers and it would be a shame not to take advantage of them. For instance, we have at our disposal a very sophisticated software, designed specifically for law firms and their files' management. We can now provide to our client a private and secure access to our system so they can consult their documents and updates regarding their case, which can be very useful as proceedings can sometimes involve hundreds of documents. Online websites dedicated to legal professions are also highly informative and extremely rich in terms of data, they ease our legislation/jurisprudence researches every day.
Can you give us a practical example of how you have helped a client to add value to their business?
Recently, I have been able to finalize a decision regarding a prestigious residential condominium within the Principality of Monaco. In fact, following a very long process of several years of negotiations, I managed to lead all the building's owners and the syndic to an agreement, which allowed the construction of two additional floors in the building. The added value was therefore significant considering the price per square meter in Monaco. These negotiations and final decision represented a major financial issue ranged between 70 and 100 million euro.
Are clients looking for stability and strategic direction from their law firms – where do you see the firm in three years' time?
I feel that clients need, before anything else, a reliable procedural advice. The specificity of the Principality of Monaco is that litigation involves, most of the time, an international aspect (foreign citizens but residing in Monaco, foreign companies with activities in Monaco, or companies registered in Monaco with activities abroad, scattered assets all around the world, etc). It is important for them to be well advised, legally speaking, in this international context and its complexity. Our job is also to ease their understanding of the legal system in complex situations and to make it accessible.
My firm is constantly developing new ideas, strategies, tools to remain modern and to offer the best experience possible to our clients. I expect to have a larger team in three years from now and maybe with an office abroad.