Firm Profile > Freitas Ferraz Capuruço Braichi Riccio Advogados > Belo Horizonte, Brazil
Freitas Ferraz Capuruço Braichi Riccio Advogados
Offices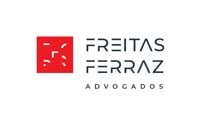 Freitas Ferraz Capuruço Braichi Riccio Advogados
RUA SANTA RITA DURAO 1143
BELO HORIZONTE
Brazil
Freitas Ferraz Capuruço Braichi Riccio Advogados > The Legal 500
Rankings
Freitas Ferraz Capuruço Braichi Riccio Advogados >
Firm Profile
Freitas Ferraz was founded by a group of partners who have been working together for more than seven years. The firm has been developing at a very fast pace and enjoys strong recognition in the Minas Gerais market, also keeping a very active operation in São Paulo. Freitas Ferraz assists clients with complex matters as well as in crucial day-to-day issues of business activities.
With a team of highly qualified professionals and unrivaled hands-on experience, the firm combines legal technical excellence, experience and innovation. Its mission is to demystify the traditional complexity of the legal work, focusing its services on tailor-made and creative solutions for clients.
Freitas Ferraz's experience derives from a number of high-profile M&A transactions, corporate litigation, investment structuring, tax planning, corporate restructuring, capital market transactions, in addition to advice on infrastructure and real estate development projects.
Main areas of practice
Corporate and M&A: Freitas Ferraz is widely known in Minas Gerais for its successful handling of corporate/M&A matters, representing domestic and foreign clients. In recent years, the department has been particularly active in the energy, mining, technology, financial services and capital markets, and real estate sectors. The team undertakes the full range of corporate matters, contemplating mergers and acquisitions, corporate and equity restructuring and commercial contracts. It is a one stop shop for high quality corporate work delivered from a team of experts working with a multidisciplinary approach.
Tax: The firm's tax practice has strong experience assisting foreign clients, which places the department in a unique position in Minas Gerais. The team is particularly skilled at developing tax structures for mergers and acquisitions and corporate restructurings, tax planning, international tax, foreign investments, and family and estate planning matters. On the tax litigation side, professionals have broad experience in administrative and judicial tax courts, dealing with infraction notices issued by the federal, state and municipal tax authorities, and tax lawsuits at all court levels. The team focuses on the best defence strategies to achieve the most effective results, advising clients from a wide range of industries, including fintech, energy, real estate, education, telecom, and food and beverage companies.
Dispute resolution: Freitas Ferraz's dispute resolution department stands out for its constant work on strategic high-complex corporate disputes, representing both domestic and foreign clients. The team is comprised of highly skilled lawyers who are well-equipped to act on both litigation and arbitration cases regarding a variety of matters such as shareholder lawsuits, M&A agreements, partial dissolution of companies, annulment of general meetings and corporate resolutions, judicial intervention on company's management and affairs, among others. The firm's assistance also covers pre-trial strategies and negotiations, litigation-related due diligence and risk assessments, court litigations, appeals and enforcement of awards.
Public law and regulatory: The firm's public law and regulatory practice has distinguished itself with its work on energy and mining related transactions. It has a solid background in hydroelectric power plant acquisitions, as well as mining asset acquisitions. The department is also particularly recognised for tackling energy and mining related compliance and litigation matters and has closely worked with leading local and international companies on ground-breaking matters.
Real estate: The real estate department is known for its ability to present legal solutions to complex real estate structures. The team provides full assistance in all matters related to the real estate industry, including built-to-suit transactions, sale and lease back, buy and lease, and real estate developments.
Energy: Freitas Ferraz  has extensive experience in advising domestic and foreign companies on the multiple legal matters related to the energy sector. The firm's work encompasses not only energy-related M&A transactions, but also advice on the Brazilian Energy Law and regulation compliance, electric power plant development, power purchase agreements, environmental regulation, land access matters, due diligence and legal opinions for energy project financing and acquisition, renewable energy policy development, as well as administrative and judicial litigation matters.
Mining: Freitas Ferraz has deep knowledge of the mining sector's production chain and has dealt with its Brazilian main players, particularly within mining-related M&A transactions. The firm advises national and foreign companies on Brazilian mining law and regulation compliance, as well as on mining concessions and other license applications, ore purchase agreements, environmental regulation, land access matters, due diligence and legal opinions for mining assets and project financing, and representation in administrative and judicial litigation matters.
Startup and Fintech: Keeping up with the disruptive innovation brought out by startups, the firm has assembled a multidisciplinary team to meet the growing demand of technology companies and fintechs. Focusing on long-lasting relationship with clients, the firm's professionals work as genuine strategic partners throughout the startup's stages. From bootstrapping to IPO, and from MVP to final product, the goal is to provide speedy and effective counselling to ensure safe legal conditions for business development.
International work: Freitas Ferraz assists foreign clients in their entry into Brazil, particularly in the Minas Gerais state, and supports the clients' strategy to increase their presence in the local market.
Clients: The firm assists domestic and foreign clients from a wide variety of economic sectors and industries, including energy, mining, steel, oil and gas, technology, financial services, fintech, education, healthcare and life sciences, real estate, construction, automotive, retail, food & beverage and insurance.
Partners: 6
Other lawyers: 24
Main Contacts
| Department | Name | Email | Telephone |
| --- | --- | --- | --- |
| Managing partner; Corporate, Mergers & Acquisitions; Corporate and Asset Restructuring; Foreign Investments; Startup & Fintech, Technology and Innovation; Capital Markets; Reorganization and Bankruptcy | Bernardo Freitas | bernardo.freitas@freitasferraz.com.br | +55 31 4141 0308 | +55 11 4200 7905 |
| Corporate, Mergers & Acquisitions; Corporate and Asset Restructuring; Foreign Investments; Startup & Fintech, Technology and Innovation; Capital Markets; Reorganization and Bankruptcy | Adriano Ferraz | adriano.ferraz@freitasferraz.com.br | +55 31 4141 0308 | +55 11 4200 7905 |
| Dispute Resolution (Litigation, Arbitration, Mediation) | Guilherme Capuruço | guilherme.capuruco@freitasferraz.com.br | +55 31 4141 0308 |
| Tax; Succession Planning; Transfer Pricing | Thiago Braichi | thiago.braichi@freitasferraz.com.br | +55 31 4141 0308 | +55 11 4200 7905 |
| Public Law and Regulatory; Energy; Mining; Real Estate; Project Finance; Urban Planning and Infrastructure | Thiago Riccio | thiago.riccio@freitasferraz.com.br | +55 31 4141 0308 |
| ax; Succession Planning; Transfer Pricing | Pedro Simão | pedro.simao@freitasferraz.com.br | +55 31 4141.0308 | +55 11 4200 7905 |
Languages
English French Portuguese Spanish
Top Tier Firm Rankings
Firm Rankings