Freitas Ferraz Capuruço Braichi Riccio Advogados > Belo Horizonte, Brazil > Firm Profile
Freitas Ferraz Capuruço Braichi Riccio Advogados
Offices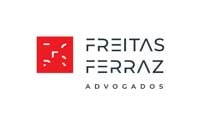 Freitas Ferraz Capuruço Braichi Riccio Advogados
RUA SANTA RITA DURAO 1143
BELO HORIZONTE
Brazil
Freitas Ferraz Capuruço Braichi Riccio Advogados > The Legal 500
Rankings
Freitas Ferraz Capuruço Braichi Riccio Advogados is well versed in all facets of corporate law and M&A deals, and often handles mandates involving corporate restructuring, commercial contracts and contentious issues. The team has been increasingly active assisting national and foreign investors in renewable energy transactions, with a particular emphasis on solar power generation and greenfield projects. Other areas of growth include financial services matters, acquisitions in the technology sector, and venture capital investments. Practice head Bernardo Freitas is proficient in private equity, investment funds and capital markets regulations. He jointly heads up the department with Adriano Ferraz, who specialises in corporate transactions in the energy sector.
Practice head(s):
Bernardo Freitas; Adriano Ferraz
Testimonials
'Very senior staff with a great sense of practicality and urgency. Excellent ability to conduct due diligence and negotiations with the other party. It conveys a lot of security to the client. Adriano Ferraz is recommended.'
'Excellent level of knowledge of legal topics as well as excellence in service delivery. Adriano Ferraz assisted us promptly.'
'They are specialised in M&A and the service is very good and carried out directly by the partners.'
'Bernado Freitas is a creative lawyer who always solves the problems that eventually arise in the transaction.'
'The ability to understand the client's needs and the legal certainty in the answers.'
'Adriano Ferraz has the ability to understand issues and respond quickly.'
'The firm's professionals, especially the partners, demonstrate full knowledge of M&A transactions.'
Key clients
Horizonte Minerals
CEI – Energética Integrada
Banco Inter
Afya Participações
Tambasa Atacadista – Tecidos e Armarinhos Miguel Bartolomeu
Arcelormittal Brasil
Casa Mineira Corretora de Imóveis
Viasolo Engenharia Ambiental
Super Jobs Ventures e Participações
Monetizze Participações
Work highlights
Advised both parties, CBB Web Serviços e Transmissões Online and Medcel Editora e Eventos, on a corporate restructuring that implemented the merger of CBBW into Medcel.
Represented Torc in the negotiation of a joint venture with four other companies, each of them with 20% of the equity capital.
Advised a wholly-owned Brazilian subsidiary of Horizonte Mineral on the acquisition of a ferronickel processing equipment owned by Companhia Brasileira de Alumínio.
Freitas Ferraz Capuruço Braichi Riccio Advogados excels in litigation and arbitration involving corporate and contractual issues, with a particular emphasis on shareholder disputes and lawsuits arising from M&A agreements and dissolution of companies. The team not only offers representation to clients operating in sectors such as construction, mining, energy, real estate, banking and healthcare, but is also a popular choice among high-net-worth individuals (HNWIs) in Minas Gerais. Founding partner Guilherme Capuruço is noted for his experience in corporate litigation and commercial arbitration. He oversees the practice, which has recently witnessed an uptick in matters involving real estate transactions and investment funds. André Ruiz, who leads on multidisciplinary contentious mandates, is also part of the core team.
Testimonials
'Ability to analyse and read scenarios and contexts. Commitment. Availability. Guilherme Rocha Capuruço is recommended.'
'Guilherme Capuruço offers excellent advice and availability.'
'Personalised service. Young and experienced, bold and highly technical team. Guilherme Capuruço is recommended for dispute resolution and arbitration.'
Key clients
BTS Properties Empreendimentos Imobiliários
Cosimat Siderúrgica de Matozinhos
Horizonte Minerals
Phibion Brasil Tecnologia e Inovação em Mineração
CEI Energética Integrada
CIPAC
Globalbev Bebidas e Alimentos
CUREM Cursos de Urgência e Emergência e Editora
Work highlights
Representing the successors of Ajax Corrêa Rabello in a civil liability claim brought against the former officers of Banco Rural.
Acing for the minority shareholders of Tratex in a claim for partial dissolution of the company.
Representing BTS in a civil liability claim relating to the termination of a private bidding held to select the project financer of a built-to-suit investment.
The regulatory practice at
Freitas Ferraz Capuruço Braichi Riccio Advogados
 is particularly noted for its ability to handle transactions involving mining and power assets. Its client roster is predominantly made up of domestic and international energy companies, who are not only engaged in M&A deals, but also seek guidance in relation to litigation and compliance matters. Mining and energy law specialist
Thiago Riccio
leads the department, which has a strong track record in power purchase agreements and project financing, as well as renewable energy policy development.
Testimonials
'Excellent level of knowledge of legal topics, as well as excellence in providing services.'
'Highly qualified team committed to the client. Fast and personalised service.'
'Thiago Riccio is very proactive and diligent in the construction of solutions on behalf of the client.'
Key clients
Revolutio
Hy Brazil Energia
América Energia
Atmo Comercializadora de Energia
BEI – Brasil Energia Inteligente
CEI Solar Empreendimentos Energéticos
Recimap Geração de Energia Elétrica
Gameleiras Energias Renováveis
Evolua Energia Participações
Viasolo Engenharia Ambiental
Freitas Ferraz Capuruço Braichi Riccio Advogados' tax department acts for clients from a variety of key industries, including energy, mining, real estate, technology and life sciences. The team often works in collaboration with the firm's corporate and M&A group, helping develop tax structures in the context of high-value corporate transactions. Practice head Thiago Braichi draws on his strong background in international tax matters and steers the team on a range of mandates involving tax planning and foreign investments. Wealth and estate planning are recent areas of growth for the practice, which has also been busy assisting regional family groups with the structuring of their businesses.
Testimonials
'Deep knowledge of Tax law. Tiago Braichi stands out for his great experience, commitment to the expected goals, seriousness and responsibility.'
'Technical quality of the partners, especially in highly complex topics, and their availability to assist us whenever we need them. Thiago Braichi is a standout name.'
'I believe the main highlight is the commitment to assisting clients. Thiago Braichi has solid knowledge in Tax and is extremely dedicated to the client.'
'I believe that the lawyers who supported us have a good knowledge of the market, the ability to understand our needs and excellent skills to transmit their knowledge to all levels of professionals in our company.'
'Attention and business vision. Thiago Braichi has in-depth knowledge.'
Key clients
Biomm
Zetra Serviços e Participações
Inter Asset Gestão de Recursos
Envirosuite
Vangardi Investimentos Participativos e Consultoria
Monetizze Participações
Imdex
Precavida
Tecban – Tecnologia Bancária
Tangará Foods
Work highlights
Advising Biomm on its large-scale projects, as well as on its daily decision-making activities so that the company can run its business in Brazil.
Assisting Zetra Serviços e Participações in the preparation of a feasibility study to structure the group worldwide, involving several international tax aspects in several countries.
Provides regular tax advice to Envirosuite in relation to each transaction carried out by the group in Brazil, handling international tax issues (double taxation, loan transactions, tax planning, etc.).
Freitas Ferraz Capuruço Braichi Riccio Advogados >
Firm Profile
Freitas Ferraz was founded by a group of partners who have been working together for more than seven years. The firm has been developing at a very fast pace and enjoys strong recognition in the Minas Gerais market, also keeping a very active operation in São Paulo. Freitas Ferraz assists clients with complex matters as well as in crucial day-to-day issues of business activities.
With a team of highly qualified professionals and unrivaled hands-on experience, the firm combines legal technical excellence, experience and innovation. Its mission is to demystify the traditional complexity of the legal work, focusing its services on tailor-made and creative solutions for clients.
Freitas Ferraz's experience derives from a number of high-profile M&A transactions, corporate litigation, investment structuring, tax planning, corporate restructuring, capital market transactions, in addition to advice on infrastructure and real estate development projects.
Main areas of practice
Corporate and M&A: Freitas Ferraz is widely known in Minas Gerais for its successful handling of corporate/M&A matters, representing domestic and foreign clients. In recent years, the department has been particularly active in the energy, mining, technology, financial services and capital markets, and real estate sectors. The team undertakes the full range of corporate matters, contemplating mergers and acquisitions, corporate and equity restructuring and commercial contracts. It is a one stop shop for high quality corporate work delivered from a team of experts working with a multidisciplinary approach.
Tax: The firm's tax practice has strong experience assisting foreign clients, which places the department in a unique position in Minas Gerais. The team is particularly skilled at developing tax structures for mergers and acquisitions and corporate restructurings, tax planning, international tax, foreign investments, and family and estate planning matters. On the tax litigation side, professionals have broad experience in administrative and judicial tax courts, dealing with infraction notices issued by the federal, state and municipal tax authorities, and tax lawsuits at all court levels. The team focuses on the best defence strategies to achieve the most effective results, advising clients from a wide range of industries, including fintech, energy, real estate, education, telecom, and food and beverage companies.
Dispute resolution: Freitas Ferraz's dispute resolution department stands out for its constant work on strategic high-complex corporate disputes, representing both domestic and foreign clients. The team is comprised of highly skilled lawyers who are well-equipped to act on both litigation and arbitration cases regarding a variety of matters such as shareholder lawsuits, M&A agreements, partial dissolution of companies, annulment of general meetings and corporate resolutions, judicial intervention on company's management and affairs, among others. The firm's assistance also covers pre-trial strategies and negotiations, litigation-related due diligence and risk assessments, court litigations, appeals and enforcement of awards.
Public law and regulatory: The firm's public law and regulatory practice has distinguished itself with its work on energy and mining related transactions. It has a solid background in hydroelectric power plant acquisitions, as well as mining asset acquisitions. The department is also particularly recognised for tackling energy and mining related compliance and litigation matters and has closely worked with leading local and international companies on ground-breaking matters.
Real estate: The real estate department is known for its ability to present legal solutions to complex real estate structures. The team provides full assistance in all matters related to the real estate industry, including built-to-suit transactions, sale and lease back, buy and lease, and real estate developments.
Energy: Freitas Ferraz  has extensive experience in advising domestic and foreign companies on the multiple legal matters related to the energy sector. The firm's work encompasses not only energy-related M&A transactions, but also advice on the Brazilian Energy Law and regulation compliance, electric power plant development, power purchase agreements, environmental regulation, land access matters, due diligence and legal opinions for energy project financing and acquisition, renewable energy policy development, as well as administrative and judicial litigation matters.
Mining: Freitas Ferraz has deep knowledge of the mining sector's production chain and has dealt with its Brazilian main players, particularly within mining-related M&A transactions. The firm advises national and foreign companies on Brazilian mining law and regulation compliance, as well as on mining concessions and other license applications, ore purchase agreements, environmental regulation, land access matters, due diligence and legal opinions for mining assets and project financing, and representation in administrative and judicial litigation matters.
Startup and Fintech: Keeping up with the disruptive innovation brought out by startups, the firm has assembled a multidisciplinary team to meet the growing demand of technology companies and fintechs. Focusing on long-lasting relationship with clients, the firm's professionals work as genuine strategic partners throughout the startup's stages. From bootstrapping to IPO, and from MVP to final product, the goal is to provide speedy and effective counselling to ensure safe legal conditions for business development.
International work: Freitas Ferraz assists foreign clients in their entry into Brazil, particularly in the Minas Gerais state, and supports the clients' strategy to increase their presence in the local market.
Clients: The firm assists domestic and foreign clients from a wide variety of economic sectors and industries, including energy, mining, steel, oil and gas, technology, financial services, fintech, education, healthcare and life sciences, real estate, construction, automotive, retail, food & beverage and insurance.
Partners: 6
Other lawyers: 24
Main Contacts
| Department | Name | Email | Telephone |
| --- | --- | --- | --- |
| Managing partner; Corporate, Mergers & Acquisitions; Corporate and Asset Restructuring; Foreign Investments; Startup & Fintech, Technology and Innovation; Capital Markets; Reorganization and Bankruptcy | Bernardo Freitas | bernardo.freitas@freitasferraz.com.br | +55 31 4141 0308 | +55 11 4200 7905 |
| Corporate, Mergers & Acquisitions; Corporate and Asset Restructuring; Foreign Investments; Startup & Fintech, Technology and Innovation; Capital Markets; Reorganization and Bankruptcy | Adriano Ferraz | adriano.ferraz@freitasferraz.com.br | +55 31 4141 0308 | +55 11 4200 7905 |
| Dispute Resolution (Litigation, Arbitration, Mediation) | Guilherme Capuruço | guilherme.capuruco@freitasferraz.com.br | +55 31 4141 0308 |
| Tax; Succession Planning; Transfer Pricing | Thiago Braichi | thiago.braichi@freitasferraz.com.br | +55 31 4141 0308 | +55 11 4200 7905 |
| Public Law and Regulatory; Energy; Mining; Real Estate; Project Finance; Urban Planning and Infrastructure | Thiago Riccio | thiago.riccio@freitasferraz.com.br | +55 31 4141 0308 |
| Tax; Succession Planning; Transfer Pricing | Pedro Simão | pedro.simao@freitasferraz.com.br | +55 31 4141.0308 | +55 11 4200 7905 |
Languages
English French Portuguese Spanish