Freitas Ferraz Capuruço Braichi Riccio Advogados > Belo Horizonte, Brazil > Firm Profile
Freitas Ferraz Capuruço Braichi Riccio Advogados
Offices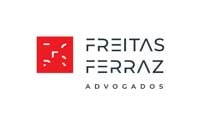 Freitas Ferraz Capuruço Braichi Riccio Advogados
RUA SANTA RITA DURAO 1143
BELO HORIZONTE
Brazil
Freitas Ferraz Capuruço Braichi Riccio Advogados > The Legal 500
Rankings
Housing a growing corporate and M&A team in the Minas Gerais region,
Freitas Ferraz Advogados
is noted for the breadth of its practice, which is frequently involved in complex M&A, corporate restructurings and foreign investment transactions. It has recently handled a busy workload of large and mid-cap mandates in the energy, fintech, mining and technology segments. Heading the practice is duo
Bernardo Freitas
, who is a key contact for cross-border transactions and capital markets regulation, and
Adriano Ferraz
, who often advises energy and technology clients on private equity and venture capital transactions, joint ventures and M&A. Associate
Juliana Marcincowski
 is also noted.
Practice head(s):
Bernardo Freitas; Adriano Ferraz
Testimonials
'I believe that the main point that makes this firm unique is the practical experience they have in the M&A market. This experience, together with the dedication of the team, gave us complete peace of mind in our corporate review and M&A process.'
'For me, what most distinguishes the firm is their ability to see what no one else sees, to come up with innovative solutions that deviate from general norms.'
'Well-prepared team, good cost-benefit, senior partners with good negotiation skills and technical mastery. Dealmakers.'
'Adriano Ferraz has strong negotiation skills and technical expertise. Juliana Marcincowski handles multiple M&A at the same time with great levels of diligence.'
'Bernardo Freitas is very good technically and an expert in corporate law in Brazil. We have used and trusted his advice for many years now.'
'Adriano Ferraz and his team at Freitas & Ferraz Advogados demonstrated remarkable commitment, professionalism and legal expertise during the period in which they provided us with legal advice.'
'Exceptional client management and relationship with counterparties, always very constructive and promoting high engagement.'
'Our contact was directly with Adriano Ferraz, who was supported by Juliana Marcincowski. Adriano demonstrates extensive experience in M&A, which gave me and my partners complete peace of mind in the process. Every difficulty we encountered he was able to quickly solve it. Adriano was super available and attentive. Juliana also demonstrates a lot of dedication and expertise in M&A.'
Key clients
Horizonte Minerals
Afya Participações
Energética Integrada (CEI)
Banco Inter
Arcelormittal Brasil
MRV Engenharia e Participações
Conedi Participações
Casa Mineira Corretora de Imóveis
Tambasa Atacadista – Tecidos e Armarinhos Miguel Bartolomeu
Viasolo Engenharia Ambiental S
Work highlights
Advised Horizonte Minerals on the negotiation of a proposed $633m package to fund the Araguaia project.
Acted on a corporate restructuring involving more than 25 companies controlled by CEI in connection with a foreign investment and related acquisitions of three small hydropower plants.
Assisted Afya with the acquisition of Medicinae Solutions, Medical Harbour, Shosp Tecnologia da Informação and RX-PRO Soluções de Tecnologia.
Working in close collaboration with the firm's corporate department, the dispute resolution team at
Freitas Ferraz Advogados
is sought by large companies and high-net-worth individuals to handle shareholder disputes and complex corporate litigation. The group is well versed in matters involving M&A transactions, breach of non-compete agreements, land-development projects and real estate investment. Its client list is equally varied, including companies from the mining, energy, telecoms, construction and technology segments. Founding partner
Guilherme Capuruço
, whose expertise spans government contracts, civil liability and corporate restructuring, leads the practice, with support provided by key associate
André Ruiz
.
Testimonials
'Guilherme Capuruço demonstrates a high level of expertise.'
'Top quality work.'
'I would single out Guilherme Capuruço, given his ability to lead his lawyers and allow people to actively contribute to cases.'
'The team conveys security to the client by being highly trained and up-to-date'
'Guilherme Capuruço and Andre Ruiz are excellent lawyers. They develop very good theses.'
'Freitas Ferraz is technically very good. With qualified, up-to-date professionals.'
'Great lawyers. Qualified team that works hard and delivers results.'
'What makes the team unique is the fact that they carefully select the cases in which to act, accepting only those in which they believe there is a possibility of an effective solution.'
Key clients
Horizonte Minerals
Phibion Brasil Tecnologia e Inovação em Mineração
CIPAC
Magnesita Refratários
CEI Energética Integrada
BTS Properties Empreendimentos Imobiliários
CJE Empreendimentos Imobiliários
Cosimat Siderúrgica de Matozinhos
CUREM Cursos de Urgência e Emergência e Editora
Bruno França Pádua Coelho
Work highlights
Represented the successors of Ajax Corrêa Rabello in a civil liability claim brought against the former officers of Banco Rural.
Represented Horizonte Minerals on all mineral easement disputes regarding the Araguaia Project, a nickel-mining venture involving a deposit of approximately 27m tons of ore.
Represented all plaintiffs in a decade-long corporate dispute regarding the partial dissolution of Tratex and Inca.
At
Freitas Ferraz Advogados
, the public law and regulatory team is noted for its strong expertise in mining and energy-related projects and joint ventures. During 2021 and 2022, the practice was particularly busy handling hydroelectric power plant acquisitions, project finance transactions, and complex regulatory and compliance matters. Practice head
Thiago Riccio
's expertise spans large infrastructure projects, acquisitions of hydroelectric, wind and solar power plants, and environmental regulation.
Testimonials
'Available and qualified team.'
'The office stands out for the quality of services provided and speed.'
'Performing work with a high degree of quality.'
'The professionals involved in the project were highly qualified, having proposed several solutions in line with the interests of the client. In times of pandemic, the response was remarkable, with the firm demonstrating that it is technologically adapted to meet new challenges.' 
'The service was carried out predominantly by Adriano Ferraz and Thiago Braichi, which ensured a personalised and high-quality service.'
'Strong commitment to meeting deadlines and permanent search for optimised solutions.'
Key clients
Revolutio
Hy Brazil Energia
América Energia
Atmo Comercializadora de Energia
BEI – Brasil Energia Inteligente
CEI Solar Empreendimentos Energéticos
Recimap Geração de Energia Elétrica
Gameleiras Energias Renováveis
Viasolo Engenharia Ambiental
Essencis MG Soluções Ambientais
ICAL Indústria de Calcinação
Horizonte Minerals
Minas de Ventos
Work highlights
Advised Horizonte Minerals on the regulatory and environmental aspects of the negotiation of a proposed $633m package to fund the Araguaia Nickel Project.
Assisted Conedi Participações with the regulatory aspects related to the acquisition of the total share capital of Grupo Itatiaia.
A popular choice for international and national companies from the telecoms, technology, energy and real estate segments,
Freitas Ferraz Advogados
is noted for its track record in complex tax transactions. As part of its broad offering, the group is equipped to handle tax planning, risk assessments, corporate restructurings, and tax matters related to M&A transactions. Receiving strong praise from clients is
Thiago Braichi
, who is regarded as '
a reference in matters of international taxation in Belo Horizonte'
and who draws on over 15 years of experience in the area. Supporting the team from São Paulo is
Pedro Simão
, who arrived at the firm in September 2021 from
Stocche Forbes Advogados
and brings extensive sector expertise in technology, telecoms, education and banking#a
Practice head(s):
Thiago Braichi; Pedro Simão
Testimonials
'Efficiency, vast knowledge, clarity and dedication were the main points I noticed in the tax team at Freitas Ferraz. All queries I made were resolved and presented to me in an easy to understand way. The team was always available to explain something that had not been understood and to carry out any study or tax assessment that we need.'
'Thiago Braichi is, for us, a reference in matters of international taxation in Belo Horizonte.'
'Freitas Ferraz Advogados' team is bilingual and provides a level of service that foreign companies can rely on. Freitas Ferraz Advogados provides fixed fees for each project and brings in the right partners and associates who understand the different matters.'
'Thiago Braichi is a great tax lawyer who understands how to take complex tax matters that are unique to Brazil and break them down so that foreign clients can really understand the matter at hand. His advice is proactive and he is responsive 365 days a year. His knowledge of Europe and other foreign jurisdictions means that he can understand the concerns of foreign companies that are looking to operate in Brazil.'
'A highlight goes to Pedro Simão, who has a lot of experience in the tax area and is a reference for matters in the telecom sector. Pedro has extensive experience in telecoms and is able to provide accurate legal advice in line with the client's business concerns. He is very committed to results and is always available to serve his clients in the best possible way.'
'Our contact was directly with Thiago Braichi who was always very helpful in assisting us. Thiago has always demonstrated vast knowledge in the tax field, always assisting us in a very didactic way and with great attention.'
'Not only the technical quality of the team makes the firm unique as they really master the subjects for which they advise their clients, but also the ability to understand what the client needs and be able to deliver an objective, but at the same time, complete answer. It is also important to highlight that the amount charged for the service provided is fair. The team is multidisciplinary, the concern and attention of the partners with the other team members is visible.'
'Pedro Simão is a highly qualified, attentive and available professional. His technical knowledge in the telecoms area is deep and stands out in the market. Pedro is an educated, flexible professional who knows how to understand the client's needs and is always willing to master whatever is necessary to serve the clients.'
Key clients
Biomm
Empresa Construtora Brasil
Nova Geração Participações (NGP)
Algar Telecom
Tecban – Tecnologia Bancária
Anima Holding
iFood.com Agência de Restaurantes Online
Avenue Code
Horizonte Minerals
Tim
Work highlights
Advised Empresa Construtora Brasil on different analyses regarding international tax issues.
Assisted Nova Geração Participações with the development of a tax structure related to a gas production project to be applied in the steelmaking process at a plant in Belo Horizonte.
Advised Algar Telecom on various tax matters regarding taxation of telecoms services, including the definition of the applicable tax regime.
Freitas Ferraz Capuruço Braichi Riccio Advogados >
Firm Profile
Freitas Ferraz was founded by a group of partners who have been working together for almost ten years. The firm has been developing at a very fast pace and enjoys strong recognition in the Minas Gerais market, also keeping a very active operation in São Paulo. Freitas Ferraz assists clients with complex matters as well as in crucial day-to-day issues of business activities.
With a team of highly qualified professionals and unrivalled hands-on experience, the firm combines legal technical excellence, experience and innovation. Its mission is to demystify the traditional complexity of legal work, focusing its services on tailor-made and creative solutions for clients.
Freitas Ferraz's experience derives from high-profile M&A transactions, corporate litigation, investment structuring, tax planning, corporate restructuring, capital market transactions, and advice on infrastructure and real estate development projects.
Main areas of practice
Corporate and M&A: Freitas Ferraz is widely known in Minas Gerais for successfully handling corporate/M&A matters, representing domestic and foreign clients. The department has been particularly active in the energy, mining, technology, financial services and capital markets, and real estate sectors. The team undertakes the full range of corporate matters, contemplating mergers & acquisitions, corporate and equity restructuring and commercial contracts. It is a one-stop shop for high-quality corporate work delivered by a team of experts working with a multidisciplinary approach.
Tax: The firm's tax practice has strong experience assisting foreign clients, which places the department in a unique position in Minas Gerais. The team is particularly skilled at developing tax structures for mergers and acquisitions and corporate restructurings. Additionally, the practice is very active in advising on tax planning, international tax, foreign investments and family and estate planning matters. It advises clients from a wide range of industries, including fintech, energy, real estate and food and beverage companies.
Dispute resolution: Freitas Ferraz's dispute resolution department stands out for its constant work on strategic high-complex corporate disputes, representing domestic and foreign clients. The team is comprised of highly skilled lawyers who are well-equipped to act on both litigation and arbitration cases regarding a variety of matters such as shareholder lawsuits, M&A agreements, partial dissolution of companies, annulment of general meetings and corporate resolutions, judicial intervention on company's management and affairs, among others. The firm's assistance also covers pre-trial strategies and negotiations, litigation-related due diligence and risk assessments, court litigations, appeals and enforcement of awards.
Public law and regulatory: The firm's public law and regulatory practice has distinguished itself with its work on energy and mining-related transactions. It has a solid background in hydroelectric power plant acquisitions and mining asset acquisitions. The department is also notably recognised for tackling energy and mining-related compliance and litigation matters and has closely worked with leading local and international companies on ground-breaking matters.
Real estate: The real estate department is known for its ability to present legal solutions to complex real estate structures. The team provides full assistance in all matters related to the real estate industry, including built-to-suit transactions, sale and lease back, buy and lease and real estate developments.
Energy: Freitas Ferraz has extensive experience advising domestic and foreign companies on the multiple legal matters related to the energy sector. The firm's work encompasses not only energy-related M&A transactions, but also advice on the Brazilian Energy Law and regulation compliance, electric power plant development, power purchase agreements, environmental regulation, land access matters, due diligence and legal opinions for energy project financing and acquisition, renewable energy policy development, as well as administrative and judicial litigation matters.
Mining: Freitas Ferraz has vast knowledge of the mining sector's production chain and has dealt with its main Brazilian players, particularly within mining-related M&A transactions. The firm advises national and foreign companies on Brazilian mining law and regulation compliance, as well as on mining concessions and other licence applications, ore purchase agreements, environmental regulation, land access matters, due diligence and legal opinions for mining assets and project financing, and representation in administrative and judicial litigation matters.
Startup and Fintech: Keeping up with the disruptive innovation brought out by startups, the firm has assembled a multidisciplinary team to meet the growing demand of technology companies and fintechs. Focusing on a long-lasting relationship with clients, the firm's professionals work as genuine strategic partners throughout the startup's stages. From bootstrapping to IPO, and from MVP to final product, the goal is to provide speedy and effective counselling to ensure safe legal conditions for business development.
International work: Freitas Ferraz assists foreign clients in their entry into Brazil, particularly in the Minas Gerais state, and supports the clients' strategy to increase their presence in the local market.
Clients: Freitas Ferraz assists domestic and foreign clients from a wide variety of economic sectors and industries, including energy, mining, steel, oil & gas, technology, financial services, fintech, education, healthcare and life sciences, real estate, construction, automotive, retail, food & beverage and insurance.
Partners: 6
Other lawyers: 32
Main Contacts
| Department | Name | Email | Telephone |
| --- | --- | --- | --- |
| Managing partner; Corporate and Mergers and Acquisitions; Capital Markets; Corporate and Asset Restructuring; Foreign Investments; Private Equity and Venture Capital; Project Finance; Reorganization and Bankruptcy; Startup and Fintech; Technology and Innovation | Bernardo Freitas | bernardo.freitas@freitasferraz.com.br | +55 11 97397 6907 | +55 31 99941 6907 |
| Corporate and Mergers and Acquisitions; Capital Markets; Corporate and Asset Restructuring; Foreign Investments; Private Equity and Venture Capital; Project Finance; Reorganization and Bankruptcy; Startup and Fintech; Technology and Innovation | Adriano Ferraz | adriano.ferraz@freitasferraz.com.br | +55 11 97517 0511 | +55 31 99110 0511 |
| Dispute Resolution (Litigation, Arbitration, Mediation); Reorganization and Bankruptcy | Guilherme Capuruço | guilherme.capuruco@freitasferraz.com.br | +55 31 99751 4544 |
| Tax; Succession Planning; Transfer Pricing | Thiago Braichi | thiago.braichi@freitasferraz.com.br | +55 11 99666 6596 | +55 31 99987 1876 |
| Public Law and Regulatory; Energy; Mining; Real Estate; Project Finance; Urban Planning; Infrastructure; Environmental Law | Thiago Riccio | thiago.riccio@freitasferraz.com.br | +55 31 98888 0306 |
| Tax; Succession Planning; Transfer Pricing | Pedro Simão | pedro.simao@freitasferraz.com.br | +55 11 94142 0026 |
Languages
English French Portuguese Spanish
Memberships
Instituto Brasileiro de Direito Empresarial (IBRADEMP) Instituto Brasileiro de Executivos de Finanças (IBEF - Minas Gerais)