Firm Profile > Chazai & Partners > Douala, Cameroon
Chazai & Partners
Offices
Chazai & Partners
Cameroon
Chazai & Partners > The Legal 500
Rankings
Established in 2017, Chazai + Partners is a fast-growing business law boutique offering advisory services and litigation to multinationals, public and private institutions, insurance companies and financial institutions. Of the founding partners, Aurélie Chazai is in charge of the project finance, PPP, capital markets and banking and finance teams, Flora Wamba leads the insurance and transport practice as well as all matters related to litigation, and Sarada Nya is responsible for the corporate and compliance departments. In 2019, the firm opened an office in Paris and boosted its ranks in Douala, with the arrival of senior counsel and energy lead Stéphane Essaga from Mazars Cameroon and TMT expert Esther Ngom, who joined as of counsel from JING & Partners.
Practice head(s):
Aurélie Chazai; Flora Wamba; Sarada Nya
Testimonials
'I am particularly impressed by the team's responsiveness and accountability. They make the processes easy to understand and to follow up, which is not really the case for some local law firms.'
'Good knowledge of Cameroonian specificity alongside the standard of an international law firm.'
'Even on a long-running matter that requires input every single month, Chazai & Partners never misses a deadline, securing with every interaction a favourable impression by producing clear and thorough documentation that addresses every strand of our expansive demands.'
'Aurélie Chazai is particularly clear about details and takes time to help me present procedures and options in relation to my case.'
'Aurélie Chazai has tended to our requests on a long-running matter for over a year, never once missing a deadline and producing polished work product that meets the precise scope of our needs. In maintaining this standard over so long a period, Aurélie's ability stands out, even in a market where strength is so visible among such a wide variety of individuals.'
'Aurélie is distinguished in her tirelessness, comprehensiveness and persistent attentiveness to our needs; she is a stalwart navigator through the laws of Cameroon.' 
Key clients
SOLEVO CAMEROUN SA
BEETLE HERITAGE HOLDING / AFRICA FOOD DISTRIBUTION SA
GENOYER SAS
TAGIDOR PREMIUM INVESTMENTS INTERNATIONAL SA
AIRBITS LLC, AIRBITS CAMEROUN SA
ROYAL ONYX INSURANCE
GLOBALE SERVICE CAMEROUN SARL
VALLIS CAMEROUN
XPAND HOLDING SAS
AIR LIQUIDE SA
ITG STORE
LES MUTUELLES REUNIES
LES LABORATOIRES BIOPHARMA
EDC INVESTMENT CORPORATION
CEVA
SOCIETE GENERALE CAMEROUN
BIA CAMEROUN
AREA ASSURANCES
MTN CAMEROON
SEICA INTERNATIONAL SARL
MILLENIUM IMMOBILIER SA
TSP SYSTEMS INTERNATIONAL TRADING
OBT SHIPPING CAMEROON
CROPLIFE CAMEROUN
FRACHT CAMEROUN
QG CONNECT
AFRICAN INFRASTRUCTURE INVESTMENT MANAGERS (AIIM)
MANAGEMENT SCIENCES FOR HEALTH INC (MSH)
EMPIRE COMPANY
COCOANECT
HEETCH CAMEROUN
AFRICA COFFEE TRADING LTD
Chazai & Partners >
Firm Profile
CHAZAI  & PARTNERS is  a fast-growing business law  firm  that provides innovative and accessible legal services to local and multinational corporations, financial institutions, investment funds, Governments and other public sector entities, sovereign entities, and individual business promoters, in accordance with the best international standards and practices.
The firm also provides tax services to start-ups and high-net-worth individuals.
The Firm notably advises its clients in high-profile international transactions, and represents them in litigation proceedings before the courts (in Cameroon and in France), and in local and international arbitration proceedings.
Founded in 2017 by partners Aurélie Chazai, Flora Wamba, and Sarada Nya, the Firm has quickly earned a reputation for excellence, versatility, responsiveness, and integrity.
In 2019, the Firm welcomed its fourth partner, Emmanuel Massoda, who is one of Cameroon's most esteemed litigation attorneys.
Chazai & Partners is based in Douala (Cameroon) and has an office in Paris (France).
The Firm also has a strong presence in the CEMAC zone, and maintains a strong international practice in Africa and in Europe (France, UK).
Staff Figures
Associates : Legal department In-house lawyers : Legal department Legal Trainees : Legal department Operations Manager : Administrative staff In-house accountant : Administrative stafff
Languages
French English Spanish
Memberships
Member, Ordre des Avocats du Barreau de Paris, France UIA (Union Internationale des Avocats Leaders League MCIArb Nigerian Bar Association (NBA)
Other
Operations Manager : Administrative Department
Diversity
Primarily, Chazai & Partners' approach to diversity is primarily focused on equal opportunity based on competence, work ethic and integrity, regardless of gender, age, race, ethnicity, sexual orientation, religion, language, abilities/disabilities, educational backgrounds, socioeconomic status, or country of origin.
However, as a law firm led mostly by women, we understand the importance of promoting gender equality, especially in the field of business law, which is still very masculine.
Thus, a major aspect of our recruitment policy is to offer opportunities to brilliant, skilled women, and involve them as much as possible in all aspects of the Firm's life, be it our legal practice or our administrative organization. As a result, at all levels of our hierarchy (Trainee, Paralegal, Associate, Of Counsel, etc.), women hold positions on an equal footing with men.
Social and intellectual diversity is also a major element for us. We hire associates and grant internships to students from various social and academic backgrounds, because we are convinced that a variety of perspectives enriches our company culture and is a catalyzer to excellence at work. This cultural mix allows our team to develop the kind of understanding and empathy that are essential for teamwork and in the business world in general.
We are also committed to make sure our Firm remains a safe space where we not only accommodate, but also celebrate identity and religious diversity.
We connect with many different people and institutions at home and abroad by joining national and/or international networks, and taking part in international events promoting sustainable development goals.
Our commitment to these values and our belief that everyone deserves equal opportunity are one of our Firm's pillars.
Client testimonials
CLIENT: Céline DERENNES
COMPANY/FIRM: PARLYM CAMEROUN
TESTIMONIAL: "I would strongly recommend Chazai & Partners to anyone who needs an attorney! They have an excellent work ethic. I am extremely satisfied!"
---
CLIENT: Abel MANDENGUE
COMPANY/FIRM: SOLEVO CAMEROUN
TESTIMONIAL: "Chazai & Partners have been brilliantly responsive and available throughout our collaboration. They always answer our questions clearly and thoroughly. Their Managing Partner, Aurélie Chazai, Esq., who has demonstrated both her solid expertise and impeccable work ethic while handling our cases, has particularly impressed us. We highly appreciate working with her, as well as the rest of her team."
---
CLIENT: Philippe TONGA
COMPANY/FIRM: QG CONNECT
TESTIMONIAL: "I have been working with Chazai & Partners for a while now, and it has been an overall insightful experience. Their response time and their professionalism have been and will continue to be an asset.
I have the opportunity to work with Sarada Nya, Esq., who is an excellent professional, with an innovative sense of the practice of business law. It is pleasant to see such brilliant minds, shaping the future of Africa champions.
I would definitely retain Chazai & Partners' services in the future, and invite other entrepreneurs to do the same."
---
CLIENT: Julien MERCERON
COMPANY/FIRM: HEETCH
TESTIMONIAL: "Chazai & Partners are excellent professionals. They have advised us with speed and efficiency, and made all legal matters appear simple and clear. Their attention to detail and knowledge of laws are unsurpassed, and their hard work and diligence always brought good outcomes to our cases. We do totally recommend them!"
---
CLIENT: Felix FON-NDIKUM
COMPANY/FIRM: MTN CAMEROON
TESTIMONIAL: "Chazai & Partners are a transparent, responsive and modern law firm. I particularly appreciate how speedily they deal with everything and their succinct emails and letters. They have a supportive, personalized and proactive approach, which I really appreciate."
---
CLIENT: Brice BEUMO
COMPANY/FIRM: BEKO ADVISORY
TESTIMONIAL: "As a recent addition to the legal market, we are quite impressed by Chazai & Partners' growth. They have been able to find their place amongst the existing competition, and become a major actor in a short amount of time. They are hardworking, diligent and dedicated. I absolutely recommend them."
Interviews
Aurélie Chazai, Managing Partner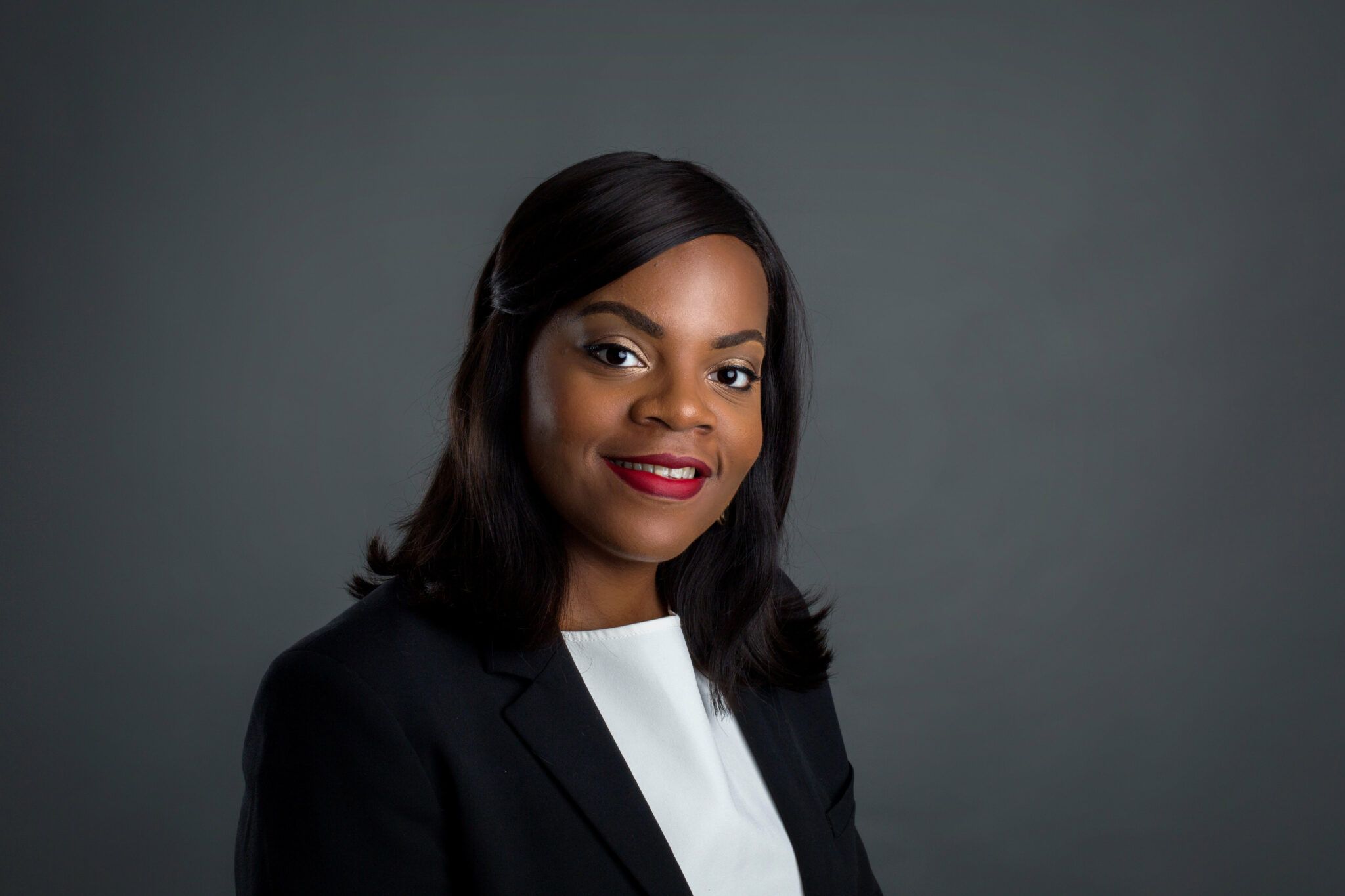 Managing Partner Aurélie Chazai explains how the firm is adapting to clients' changing needs.
What do you see as the main points that differentiate CHAZAI & PARTNERS from your competitors?
We are organized in several departments headed by experts (Partners and Of Counsels). This allows us to provide a 360° service to business actors in Cameroon and abroad. Most of our competitors' practice focus one or two areas at the most.
Which practices do you see growing in the next 12 months? What are the drivers behind that?
Banking & Finance
The Banking and Finance sector is a very dynamic, growing market, especially in Africa. African finance institutions leaders are younger than they were a decade earlier, and have had international careers that allow them to be more familiar with complex financial operations, for which they certainly need our expertise.
For instance, we are currently advising a consortium of banks on a treasury bonds issue to refinance the outstanding bank debt of a bond issue carried out by a State of the CEMAC Zone. This is quite innovative in our current financial environment. Some of our clients are contemplating securitization operations, which are also quite rare.
Private Equity
We did not anticipate that private equity would become such an interesting market for us as it has. We know that many young entrepreneurs have brilliant ideas and projects, but not enough cash to carry them out. We also know that local banks are still very reluctant to finance innovation and business creation. It then makes sense that private equity would be a solution of choice for the most serious business promoters. However, we did not anticipate that so many of our clients would ask us to explore this financing mode on their behalf, and that several investors stand ready to help them. This is certainly an interesting development, and we are very eager to keep working in this field.
Arbitration
As it appears, arbitration is becoming the favored mode of conflict resolution between companies. Several of our clients now specifically instruct us to draft arbitration clauses in their commercial contracts. Furthermore, we have advised a few clients in the context of ongoing or imminent international arbitration proceedings. We feel that this appetite for arbitration will only grow in the coming years.
IP & IT
Many business operators are slowly starting to view IP as a strategic business asset. They are starting to realize that a good management of IP assets can actually help increase profits, and that IP may be an effective tool for a company's expansion strategy. Because of this, clients are now requesting audits and other legal services related to IP more often.
As for the IT industry, while it would be excessive to anticipate a boom in the next 12 months, the market is getting more dynamic than ever in Cameroon and in Africa. If anything, the current COVID-19 pandemic has shown us how important this industry truly is. Its growth is inevitable. Our job as lawyers will be to make sure that it happens in an optimal and secure way from a legal standpoint.
What's the main change you've made in the firm that will benefit clients?
To cope with our strong growth and to continue to provide fast, efficient and personalized service to our clients, we have recently recruited several new associates. Regardless, we are always looking to improve our internal work organization in order to maintain the utmost quality of service.
Is technology changing the way you interact with your clients, and the services you can provide them?
It definitely does. This was especially true with the current COVID-19 pandemic. During our self-imposed lockdown, we have been able conduct our business remotely without any particular difficulty, because our Firm was already largely digitalized. We have used various communication technologies to keep in touch with our clients when we could not meet them in person.
I also believe that our understanding of technology and all the possibilities the law offers in this regard allow us to provide our clients with services that they may not always realize they can access in our current business climate. For instance, although the law allows them, Board and Shareholders' meeting via videoconference are still a thing of rarity here. Just this year, we have organized several of those, much to the appreciation of our international investor clients.
Can you give us a practical example of how you have helped a client to add value to their business?
Thanks to the credibility we have garnered in the business world, we have been able to facilitate fund raising operations for one of our clients, because investors were aware of our reputation and background.
Are clients looking for stability and strategic direction from their law firms – where do you see the firm in three years' time?
Clients are definitely looking for stability and strategic direction from their law firm.
It is very important for a law firm to be stable and project an image of stability. At the end of the day, a lawyer is only as good as their reputation. Standing and credibility come not just from hard work, but also from stability and steadfastness. One cannot maintain them for very long if their governance is in shambles. Instability upsets the clients, and it upsets the market. That is why we are working very hard to maintain our stability, because if we do not have to worry about internal struggles, we have all the more time to devote to our clients.
Regarding strategic direction, I believe clients are always most interested in law firms that are going places, and that is what we intend to do. In the next few years, we plan to keep growing and expanding our practice in the Sub Saharan region. We are also considering opening offices in other countries of the region in the near future.
Top Tier Firm Rankings
Firm Rankings