Firm Profile > GUNES & GUNES LAW FIRM > Antalya, Turkey
GUNES & GUNES LAW FIRM
Offices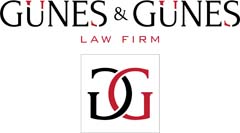 GUNES & GUNES LAW FIRM
Konyaalti Cad. 66/8 Yali
Apt. Kat:4 Muratpasa
Antalya
Turkey
GUNES & GUNES LAW FIRM >
Firm Profile
The firm: Gunes & Gunes is an eminent, full-service law firm founded in 1999 by Umut Gunes and Ebru Gunes. Gunes & Gunes Law Firm protects its clients' rights and assures their interests by its innovative approach to legal disputes and in its diligent business conduct that takes professionalism into an art form. The head office of Gunes & Gunes is located right in the cradle of the world's first democratic society, the ancient Lycian civilization, the roots of which go back to 200 BC; where art and culture meet natural beauty in the coastal city of Antalya, the touristic capital of Turkey.
Gunes & Gunes Law Firm adapts a client-oriented business approach. The firm strives to provide each of its clients with tailor-made solutions for legal disputes and reliable legal counsel, safe-guarding the clients' interest the best. The firm also prioritizes academics and always employs a proficient team that consistently produces academic work and educates itself by following up on the latest developments in the sector.
Areas of practice: Gunes & Gunes Law Firm's client-oriented business conduct has enabled the firm to specialize in a variety of practices. While providing legal services and consultation in a wide legal range, the firm mainly specializes in disputes involving foreign elements, namely hotel lease, management and financing agreements, corporate law, corporate investing consultation, real estate and construction law, insurance law, dispute resolution by litigation, law on liability and indemnities, debt restructuring as well as criminal law and family law.
In his legal career exceeding 20 years, Umut Gunes, the founding partner, has handled cases in almost all legal specialties, though he mostly specialized in commercial law, criminal law, contract law, corporate law, debt restructuring, construction and real estate law, administrative law, hotel lease and management contracts. He successfully litigated against and on behalf of enterprises across the full spectrum of business; especially major corporations, hotel chains, banks, business tycoons, insurance companies and tourism firms in numerous high-profile cases some of which resonated with the members of Turkey's legal community as well as the press.
Umut Gunes' partner and colleague Ebru Gunes is a seasoned attorney who is an expert in family law, labour law, health law, law of obligations and indemnities.
Main Contacts
| Department | Name | Email | Telephone |
| --- | --- | --- | --- |
| Hotel Lease, Management and Financing Agreements | Umut Gunes | | |
| Family Law and Law on Foreigners | Ebru Gunes | | |
| Corporate Investment Consultation Law | Umut Gunes | | |
| Real Estate and Construction Law | Umut Gunes | | |
| Dispute Resolution by Litigation | Umut Gunes | | |
| Criminal Law | Umut Gunes | | |
| Liabilities and Indemnities Law | Umut Gunes | | |
| Corporate Law | Umut Gunes | | |
| Debt Restructuring | Umut Gunes | | |
Staff Figures
At this address : 10
Languages
English German Russian French Turkish
Memberships
IFLR The Lawyer Network International Law Office (ILO) HG.org AEA International Lawyers Network ILF ICC IBA (International Bar Association)
Other
Other offices : İstanbul (correspondent office) Other offices : Ankara (correspondent office) Other offices : Freiburg (correspondent office) Other offices : Kemer
Interviews
Umut Gunes, Founding Partner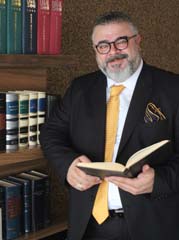 Founding partner Umut Gunes discusses Gunes & Gunes Law Firm's core values and vision.
What do you see as the main points that differentiate Gunes & Gunes Law Firm from your competitors?
The main differences that separate Gunes & Gunes from its competitors are client-oriented business conduct, innovative legal approach and the artistic level of diligence we apply to our work. Apart from this brand management and our adapting of corporate thinking enable us to provide our services at the highest level of quality.
Being a lawyer, for us, is not only protecting our clients' interests but also a "way of expressing our own". In this respect, we work as a team that improves in all sorts of academics. We combine our collective experience since the foundation in 1999 with current legal, global and sectoral developments.
The core values of Gunes & Gunes are client care and defending clients' rights. As per the principles of accessibility, accountability and transparency we keep our clients informed on all possible disputes and dispute resolutions. We strive to resolve disputes outside of court while considering our clients' interests and consume all alternative resolution methods, if any. In cases where disputes reach courtrooms, we represent our clients to safe-guard their rights and interests.
Which practices do you see growing in the next 12 months? What are the drivers behind that?
In the next 12 months we expect many legal fields to grow as Turkey's touristic capital Antalya grows due to its touristic industry booming together with the ever-increasing numbers of 12.5 million tourists and the population of 2.5 million in Antalya. As tourism industry develops, investments in Turkey and especially in Antalya increase in figures and diversity while at the same time legal practices from criminal law to hotel management, finance and lease, from corporate law to debt restructuring, from commercial law to law on foreigners, from labor law to family law grow and reform as per demands. Specifically due to the increase in foreign investments in Antalya and in Turkish entities and persons that are in international trade business, companies need to be placed under legal protection. In this respect, via our legal counsel, we help companies and real persons manage the problems they face in the growing sectors.
What's the main change you've made in the firm that will benefit clients?
Due to the fact that the legal counsel with which we provide our clients is diverse, communication between our team members is especially important for us. This is why we have built a remote access system software that allows all our team members to stay in touch with each other and with the clients. Thanks to this software our team members are now able to access information faster and our clients can now log in to this software via the online passwords they are assigned and directly access their cases online.
Is technology changing the way you interact with your clients, and the services you can provide them?
The main aspect that separates us from other law firms is our integrating of technology into our law practice. Due to our keeping up to date with technology, accessing international clients and informing them about their cases are easier for us as well as less costly for our clients. Academical research and keeping ourselves informed on the latest developments are crucial for us. By using technology efficiently, we access a wide database of knowledge from the oldest court precedence to the latest legal developments which help our team self-improve significantly. This way we offer our clients top-notch legal counsel in light of these up-to-date knowledge.
Can you give us a practical example of how you have helped a client to add value to their business?
One of our clients, owner hundreds of real estate and hotels in Antalya, had its properties seized due to defaulted debts and was on the brink of bankruptcy. We began by managing the process of finding our client a foreign financer and restructuring its debts. Afterwards we detected the problematic aspects of its business and found legal solutions. We improved the profitability and legal stability of the enterprise by renewing the hotel finance and lease agreements. At the moment our client is free of seizures and proceedings against it, and is going along with the debt restructuring plan, promising its financers profit.
Are clients looking for stability and strategic direction from their law firms ‐ where do you see the firm in 3 years time?
Each client doing business with us has different expectations and it is those expectations that guide us on how to provide them with legal counsel. This is the foundation of our notion of "innovative art". We believe that clients wish to feel secure most of all when working with a law firm. This is why accessibility, accountability and transparency are valuable for us. By these principles we provide our clients with consistent legal counsel and help them reach their goals by carefully considering their interests.
Reaching new clients is as important as continuing cooperation with current clients. The fact that we are located in Antalya where foreign investors are prone to invest in Turkey is one of the reasons our clients prefer our legal counsel in areas such as international commerce, tourism, hotel management, import-export, agriculture and construction law. We believe that we will continue to serve our clients in these investment opportunities that will expand in the coming seasons.
Top Tier Firm Rankings
Firm Rankings