Firm Profile > El Amari & Rouissi > Casablanca, Morocco
El Amari & Rouissi
Offices
El Amari & Rouissi
TOUR CRYSTAL I
1 BOULEVARD MOHAMED BEN ABDELLAH
Morocco
El Amari & Rouissi > The Legal 500
Rankings
El Amari & Rouissi >
Firm Profile
The firm: El Amari & Rouissi ("EAR") was founded by two leading figures of the Moroccan legal practice with backgrounds in some of the premier international law firms.
The firm is offering its clients tailor made services of international standard with a particular emphasis on proximity and reactivity.
In a short period of time, the firm proved to be the partner of choice of institutional investors and a genuine alternative to international law firms.
During the last 15 years, EAR founders Mohieddine El Amari and Mariam Rouissi have been able to assist Moroccan and international clients implement some of the landmark infrastructure and industrial projects that have symbolized the successful entrance of Morocco in the globalization era.
EAR mostly serves large Moroccan corporations – private and public- as well as multinational companies and foreign entities in Morocco, as well as in the rest of North and West Africa thanks to deep partnerships with the best African firms in these areas.
EAR advises a wide range of international clients on all legal aspects of their investments in Morocco and is able to assist investors in all stages of their implantation in Morocco.
Our partners
Mohieddine El Amari: Prior to the establishment of EAR, Mohieddine El Amari has developed renowned expertise in various fields including M&As, private equity, banking, finance, real estate and more generally in commercial and corporate law.
With extensive experience acquired during his years at major international law firms (including Paul Hogan, Skadden Arps, Weil Gotshal & Manges, and Watson Farley – Paris offices), Mohieddine El Amari has, since 2007 and his return to Morocco, managed a wide range of complex transactions involving major Moroccan and international institutional investors, banks, multinational companies and government owned entities.
Mohieddine's track record includes one of the most significant M&A transactions in the Moroccan market, relating to the sale by Société Nationale d'Investissement (now Al Madaa) of a majority stake in Centrale Laitière (60% market share of the diary market in Morocco) to Danone for an amount approaching €700m (https://www.h24info.ma/economie/entreprises/sni-danone-sadjuge-90-de-centrale-laitiere-une-fortune-en-jeu/).
Mariam Rouissi: Co-founder of the firm El Amari & Rouissi, Mariam Rouissi is recognized in banking, financial regulation, alternative financing, project financing, capital markets, M&A and complex cross-border litigation.
Prior to setting up her practice in partnership with Mohieddine El Amari, Mariam Rouissi was a partner in a leading international law firm based in Casablanca where she spent nearly 14 years. Mariam Rouissi led the Casablanca banking and finance and litigation teams for several years.
Mariam Rouissi has been a key player in the progressive sophistication of the Moroccan financial market since 2004, as an adviser to local and foreign banks, financial institutions and large companies in the context of major infrastructure financing (port, telecom, etc) in the country.
She is also the advisor in Morocco for the International Swaps and Derivatives Association (ISDA Association) and issued in that respect the Morocco enforceability country manuals and acted for major foreign banks entering into derivative transactions in Morocco.
For the past year, Mariam has had the opportunity to work on strategic transactions such as the first sukuk issuance by the Moroccan state and the very publicised liquidation of the the oil refinery SAMIR. She also notably worked on the structuring of innovative financing transactions to be carried out in Morocco by the Islamic Bank of Development (ITFC branch) and on a securitisation transaction carried out by the securitisation arm of Attijariwafa Bank, the first bank in Morocco.
As a member of the Casablanca Bar, Mariam acted on numerous litigation transactions over the past year, notably involving foreign investors in Morocco in cross-border issues.
Some of our credentials: Below is a list of some of the credentials of our partners :
Mergers and acquisitions
advising Sup De Co Marrakech, a leading Moroccan business school, on the Sale of a majority stake to KMR Holding Pédagogique ;
advising Société Nationale d'Investissement on its sale of a majority stake in Centrale Laitière to Gervais Danone for MAD6bn (approximately €550m);
advising Société Nationale d'Investissement on the structuring of its partnership with Port Authority of Singapore and Marsa Maroc for the Tanger Med II terminals tender process;
advising Caisse de Dépôt et de Gestion (CDG) on its MAD1bn joint venture project with Pierre & Vacances for the development of various leisure real estate and hotels programs in Morocco;
advising Caisse de Dépôt et de Gestion (CDG) on the restructuring of its MAD1bn bond portfolio (issuer Alliances Développement Immobilier) through a swap deal (transfer of real estate assets to CDG);
advising Altice International on its MAD500m acquisition of Intelcia, a major offshoring operator in Morocco and Africa;
advising Maroc Telecom in the context of the sale its stake in the capital of Medi1Sat (major Moroccan TV station);
Banking and finance
Advising the Banque Centrale Populaire (second largest local bank) in connection with a refinancing in local currency of the international debt of TAQA (largest privately owned energy operator) for an amount of €600m;
Advising Finea (a subsidiary of the Caisse de Dépôt et de Gestion (CDG) with a specific mission of facilitating credit access for Moroccan SME's) in the drafting and negotiation of the contractual documentation relating to a line of credit  for an amount of €100m destined to local SME's granted by the European Investment Bank;
Advising the European Investment Bank in connection with a financing amounting to €150m to be granted to Société d'Aménagement de Zénata (company in charge of the development of Zenata new city) the purpose of which is the construction of the first phase of development of Zenata new city;
Advising Proparco, a subsidiary of the French Development Agency (Agence Française de Développement, AFD), on the implementation of a second line of funding of €30m in favour of Chaabi International Banque Offshore (CIB Offshore);
Advising Renault as part of a local financing of its Tangier factory project for the equivalent of Dirhams in (i) €150m (2009) from Moroccan banks and (ii) €200m, from the Hassan II Fund;
Advising Marsa Maroc in the financing of the equipment, operations and maintenance of the third container terminal of the Port of Casablanca for an amount of 770m Dirhams.
Bank regulatory / ISDA / repurchase agreements / public offerings
Advising major international banks (ie notably Goldman Sachs, Deutsche Bank, BAML, HSBC, Société Générale, JP Morgan, Morgan Stanley, Citibank, Barclays, Standard Chartered Bank, Lehman Brothers, Calyon, Crédit Suisse, La Caixa, BNP Paribas, Royal Bank of Scotland, WestLB, Nexgen, Nomura International, ING Bank, Exane, Ca-cib, Natixis, etc) in connection with various banking and financial regulatory issues relating notably to the conclusion of derivative/repurchase transactions, and public offering rules, and more generally regulatory issues relating to cross-border activities involving Morocco.
Companies' liquidation/ restructuring/ LBO
Assistance of creditors, mainly first rank international oil companies and banks with respect to the most important and critical companies' liquidation which has ever occurred in Morocco: liquidation of the Société Anonyme Marocaine de l'Industrie du Raffinage (SAMIR), the unique oil refinery in Morocco;
Advising Banque Centrale Populaire in connection with the restructuring of a debt of an amount of MAD2,5bn (approximately €250m) towards Kezner International Mogador;
Public law
Advising Derichebourg Maroc for the negotiation and implementation of various waste management contracts/energy efficiency management contracts with local authorities in Marrakech, Rabat, Casablanca, Ifrane and Agadir.
Advising ONCF for the structuring and commercialization of the Oujda train station real estate projects including residential, tourism and commercial units;
Securitization
Advising Attijari Titrisation (subsidiary of Attijariwafa Bank) with respect to a securitization operation of an amount of MAD250m (€25m) initiated by Wafasalaf (consumer credit instItution). This transaction is part of a securitization program of an amount of MAD1bn (approximately €1,1m) over a period of five years.
Advising Office National de l'Electricité et Eau Potable (ONEE) on its MAD2bn securitisation program (approximately €200m);
Advising CIH Bank 

on its MAD1,2bn accounts receivable securitization program, equivalent to some €120m, whose aim is to diversify CIH Bank's payment means and to improve its rates and liquidity indicators;
Litigation
Advising BP Oil, acting as a creditor of the Société Anonyme Marocaine de l'Industrie du Raffinage (SAMIR), the unique oil refinery in Morocco, in connection with the liquidation of SAMIR
Islamic finance
Advising a strategic Moroccan Operator on the first Sukuk issuance in Morocco (ongoing);
Advising major Moroccan banks on the drafting of Islamic finance agreements templates (Mourabaha, Moucharaka).
Lawyer Profiles
| Photo | Name | Position | Profile |
| --- | --- | --- | --- |
| | Mohieddine El Amari | Partner at El Amari & Rouissi | View Profile |
| | Mariam Rouissi | Partner at El Amari & Rouissi | View Profile |
Languages
French English Arabic
Interviews
Mariam Rouissi / Mohieddine El Amari, Partners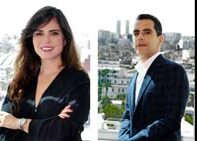 Partners Mariam Rouissi and Mohieddine El Amari explain how El Amari & Rouissi respond to clients' changing needs.
What do you see as the main points that differentiate El Amari & Rouissi from other local law firms?
The main points that differentiate us from other local law firms would be
A unique combination of experience and technical skills not found in other local firms: two key partners with a long and successful experience in major international law firms
Highly regarded professional reputation / international standards legal services to our clients making us an alternative to international law firms
Multi-specialist firm positionning: M&A, Banking & Finance, Projects and public law, real estate, tourism, litigation, distribution law, labour law and IP. Our renowned M&A and Banking/Finance practice with impressive credentials, matched only by Casablanca-based international law firms and no other independent firm;
A prestigious client portfolio and a track record composed of many of the major financial, corporate and project deals of the last 15 years in Morocco.
We believe that our firm is one of the very rare law firms representing a true and reliable alternative to international law firms, based on a proved competitiveness in terms of depth of expertise, track record and scope of intervention, while offering the benefits of responsiveness, proximity and flexibility.
Which practices do you see growing in the next 12 months? What are the drivers behind that? Could you tell us your expertise in those sectors
 As far as we are concerned, we believe that the following businesses are on the rise:
Mergers & Acquisitions : M&A transactions in the health, education and IT sectors; locally and internationally, towards Africa, whether by Moroccan economic operators or multinational corporations who have set up their African hub in Morocco.

The health and education sectors are currently experiencing a large restructuring as the founders of private schools and clinics have reached the retirement age and are willing to sale to private equity funds who are looking for high return investments.
We have been involved in different key M&A transactions in the health and education sectors and have developed a real knowledge in dealing with the specifics of the sale/acquisition of these family owned businesses, which require certain skills to successfully structure transactions between sellers averse to the risks associated with the guarantee undertakings and corporate buyers accustomed to very organized contractual guarantees.
Structuring of tax friendly Private Investment Funds: following the promulgation of a new law organising Private Investment Funds (Société de placement collectif en capital), which are designed to encourage the financing of Moroccan companies by private investors (with major tax incentives), we believe that these legal vehicles will become very popular in the coming months as we have already been involved in the structuring of 2 large SPCCs during 2019.
 Banking & Finance (Banking Regulatory / ISDA / Repurchase transactions / Public offering rules)

Real Estate Investment Trust (Organismes de Placement Collectif Immobilier): thanks to the promulgation of a new law, several entities are considering raising funds through the outsourcing their real estate assets through the creation of real estate investment funds (OPCI, Real Estate Investment Trusts);
finance restructuring
International financing is also boosted thanks to the friendly foreign exchange regulations
New regulations relating to derivatives transactions was implemented in 2018 making possible for Moroccan counterparties to conclude a wide range of derivative transactions. Our firm advises regularly major international banks in connection with various banking and financial regulatory issues relating notably to the conclusion of derivative/repurchase transactions, public offering rules, and more generally regulatory issues relating to cross-border activities involving Morocco.
In Banking & Finance, the founding partners of the firm totalize what may be one of the strongest financing deals record in Morocco, having been involved in the major financing transactions relating to telecom, energy, ports and other infrastructure projects, advising both lenders and borrowers. Our firm is renowned for its expertise in structuring international financing and work closely with international financing institutions such as European Investment Bank.
Morocco is currently engaged in a major overhaul of the management structures of major public services (including waste collection/treatment/valorisation, digitalisation of administrative services, outsourcing of public roads management, restructuring of airports management). We believe that our firm will be part of this process as many of our clients are either providers of such services or public entities willing to outsource part of their activities to private players.
The real estate sector is currently suffering from an excess supply crisis which has led to major financial strains for all major real estate builders/promoters/companies. We believe that the debt restructuring process which have been engaged in recent years will be resumed with further major transactions organizing the transfer of real estate assets to banks in exchange for debt cancellation (dation en paiement). These real estate assets will have to be soon offered to the market through different schemes (sales, transfer to Real Estate Investment Funds, leases) in which our firm may intervene as advisor for the banks of for other investors.
What is your medium term vision for the firm?
 In the medium term, we strongly believe that our firm will act more and more in Africa and our ambition is decribed below:
 Geography: from Morocco to Africa, mainly in North and West Africa, by seizing the opportunity of Casablanca Finance City and the developing footprint of our own existing clients in Africa
 Turn our firm into a platform serving the region : Assist current clients across the borders towards Africa, including banks, investment companies, insurance and real estate companies
 Duplicate in Africa our experience acquired in Morocco (in particular, in terms of M&A and project finance : energy, port, telecoms, construction, real estate, insurance, etc.)
Position the firm on the China-Africa investment corridor: 50+ Chinese companies with African ambitions located in Morocco operating in banking, construction, energy, aeronautic and telecom
Can you give us a practical example of how you have helped a client to add value to their business? Are clients looking for stability and strategic direction from their law firms?
 One practical example is our recent structuring of an SPCC (Société de placement collectif en capital) for a client (family office) for the purpose of acquiring a large stake in a leading media company. This will allow our client to domiciliate all future acquisitions in this fund and benefit from a tax exemption when the related shares will be sold after the expiry of the investment period. We are amongst the first firms that have been able to structure this new strategic type of funds thanks to our expertise and our proximity with the regulator and skilled fund managers.
Top Tier Firm Rankings
Firm Rankings