Chancery Court Tax Chambers > London, England > Set Profile
Chancery Court Tax Chambers
Offices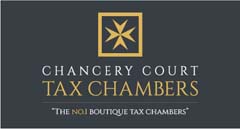 Chancery Court Tax Chambers
12 GRAY'S INN SQUARE
London
WC1R 5JP
England
Chancery Court Tax Chambers >
Set Profile
Chancery Court Tax Chambers is a boutique tax Chambers providing UK and international tax and wealth structuring advice. Clients include high and ultra-high net worth individuals and business owners, banks and their leading bankers, trustees and trust companies, funds and entrepreneurs of all kinds.
They are experienced in advising clients in situations where confidentiality and privacy are paramount, acting for heads of state, celebrities, sports stars and their team owners, as well as in very substantial commercial situations where information control is absolutely critical.
Chancery Court Tax Chambers brings over 20 years of commercial, tax and wealth structuring experience to ensure that their bespoke clients' tax and wealth structuring strategies are efficient, robust and fit to withstand the challenges of not only the present, but also the next generation and beyond. They are at the forefront of advising businesses in leading edge technologies such as Blockchain and derivative crypto-funds, as well as more traditional sources of wealth such as residential and commercial property, and family trading businesses.
Types of work undertaken
Wealth structuring: Chancery Court Tax Chambers advise individuals, trusts, partnerships and companies on how to carry out UK or offshore transactions in the most tax-efficient way. These transactions often involve the sale and purchase of companies, property and other assets, the tax efficient extraction of profits and gains, and the establishment of tax efficient asset holding or ownership structures. They regularly advise on tax efficient succession planning, taking into account IHT and other capital taxes. They also give a post-transaction opinion or advice, whether for additional comfort, or because HMRC has shown some interest in the transaction.
Property trading and development: They have considerable expertise and experience in taking landlords and developers through the minefield of UK property taxation, into the safety of low risk tax efficient holding structures.
US-UK transactions: They work closely with select US lawyers and advisors to be able to provide a unique "joined up" transatlantic tax advisory and defence service. They recently dealt with cross border issues relating to hedge funds, major Hollywood movie production structures, and attempts by HMRC to use the double tax treaty to oppress UK tax payers who had moved to the US.
Crypto currencies: Chancery Court Tax Chambers have advised a number of clients in relation to very large crypto positions. They advise issuers in relation to security and utility token issues, the taxation of consideration coins and on tax issues relating to the establishment of crypto exchanges.
Residence and domicile planning: They have considerable expertise in all matters relating to residence and domicile of individuals, trusts and companies, including with regard to the common law, HMRC6 guidance, the UK statutory residence test and international double tax treaties.
Corporate and structured finance: They have expertise in the structuring of corporate finance, securitisation, asset finance and leasing (including finance leasing), debt and equity instruments of all kinds, repos, derivatives and FX transactions. They advise and assist in the structuring of bespoke arrangements, or in the development structures for wider application. They advise lenders of all sizes, including banks, bridging finance houses and P2P lenders.
Trusts and structured ownership: Chancery Court Tax Chambers advise and litigate in relation to all aspects of trust law and practice. These matters frequently have both a UK and offshore element. They are familiar with the usual international jurisdictions in which offshore trusts operate and can advise and assist offshore trustees to achieve tax efficient outcomes for settlers and beneficiaries.
Tax crisis management: They have experience in advising and assisting with regard to all forms of HMRC enquiries, and investigations under the civil (COPs 8, 9, CDF, SCP and CIF) and criminal regimes, and can also give post transaction, pre-enquiry advice. In their experience, having a barrister assisting with an enquiry or investigation significantly improves the speed and quality of outcome and significantly reduces client inconvenience. They can also assist with information notices and all tax procedural issues, such as whether an enquiry can be opened or discovery assessment made, or whether a closure notice can be obtained from HMRC or the Tribunal.
General law: In addition to a detailed knowledge of tax law and practice, they have a broad and detailed understanding of the general law (and in particular the law of trusts, contracts, restitution, companies, partnerships and insolvency) on which many of the important tax questions turn. Joseph Howard also has considerable commercial experience and knowledge which his client find invaluable when formulating innovative strategies and solutions for dealing with complex tax problems.
Tax appeals: They frequently appear in the tax courts and can offer advocacy from the First-tier Tribunal through to the Supreme Court and the European Court of Justice. Appearing regularly in the Tribunals and higher courts, gives us the advantage of having an intimate knowledge of court and tax Tribunal practice and procedure. They also have considerable experience in tax-related judicial review. Depending on the weight of the matter and the needs of the client, they can provide a single barrister, a leader and a junior, or in the most demanding cases a team, as the client requires.
Income tax/PAYE/NICs: Chancery Court Tax Chambers frequently advise and assist with all the tax aspects of employment, including employment status issues (employed or self-employed), PAYE and NIC planning and EBTs (including exit strategies). They give pre-and post transaction advice on the disguised remuneration rules, all forms of share schemes (including EMI), employee pensions and retirement schemes, cross-border employment issues, and all matters relating to the extraction of value from close companies. They advise in relation to all aspects of disguised remuneration challenge and settlement. They have an in-depth knowledge of so called disguised remuneration schemes and can assist clients with achieving substantially better settlement outcomes.
Capital gains tax: Joseph Howard is the contributing editor responsible for much of the capital gains division of the esteemed Simons Taxes Encyclopaedia. They advise on all areas of capital gains tax and can assist clients to establish structures which minimise the incidence of CGT. Joseph Howard has considerable experience advising UK and offshore property developers and is at the cutting edge of advice on the upcoming CGT legislation about to be implemented.
Inheritance tax: The 40% Inheritance tax, previously known as "death duty" and then "capital transfer tax"  has long been known as the destroyer of accumulated family wealth. Chancery Court Tax Chambers is experienced in advising and assisting with all areas of inheritance tax, including gifts, reservations of benefit, settlement restructuring and exit charges, EBTs, domicile issues and IHT matters affecting close company transactions. they can assist clients to structure their assets to preserve family wealth for the benefit of future generations.
Corporation tax: They advise on all areas of corporation tax, with a particular emphasis on close companies and owner managed companies, tax efficient finance and profit extraction arrangements and the raft of anti-avoidance legislation that day to day bears down on companies conducting ordinary commercial transactions. Joseph Howard recently assisted one of the largest transatlantic hedge funds to quickly close off an enquiry that had the potential to turn into a long winded and very expensive transfer pricing investigation.
VAT: They advise on all aspects of VAT, including VAT planning and cross-border transactions. Joseph Howard and Tristan Thornton have recently appeared in a number of complex and high value VAT cases including resisting an application by HMRC to refer a case to the European Court of Justice.
International tax: They frequently advise in relation to tax matters with at least one offshore element, including offshore close companies and non-resident trusts, transfer of assets abroad, CFCs, withholding tax, double tax treaties and the characterisation of foreign entities for the purposes of UK tax law.
Stamp duty land tax:  Chancery Court Tax Chambers advise in relation to stamp taxes, including SDLT, and have experience advising on SDLT planning. They assist clients to structure their holdings to as to reduce or eliminate the burden of SDLT in accordance with the law and HMRC guidance. They can help with all kinds of SDLT assessments and enquiries with a view to bringing them to a rapid and successful conclusion. Joseph Howard has recently appeared in the tax tribunal dealing with complex SDLT issues and has an in-depth knowledge of commercial and residential property holding structures and how to maximise their SDLT efficiency.
 Excise and duties: They have experience advising and appearing in the Tribunal in relation to various customs and excise duties, and related matters. There is a great deal of uncertainty in these areas and HMRC powers here are formidable, Chancery Court Tax Chambers can steer clients in a straightforward and efficient way when liaising with HMRC, assisting with compliance concerns and with assessments for duty or penalties that do not seem reasonable.