Hogan Lovells International LLP > Munich, Germany > Firm Profile
Hogan Lovells International LLP
Offices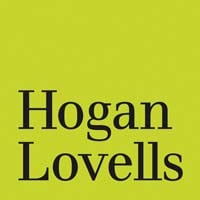 Hogan Lovells International LLP
KARL-SCHARNAGL-RING 5
80539 MÜNCHEN
Germany
Hogan Lovells International LLP > The Legal 500
Rankings
Hogan Lovells International LLP
fields a large compliance team assisting with various topics, such as the implementation of compliance management systems and risk analyses. During the reporting period, advice on digitisation, cybercrime and data protection noticeably increased. Clients, primarily from the automotive, life sciences, healthcare as well as the TMT sector, also take up the team's offering of legal tech and compliance training courses. In addition to compliance,
Désirée Maier
covers criminal law issues and focuses on the life sciences industry.
Christian Ritz
has expertise in antitrust investigations, while
Olaf Schneider
frequently advises on corporate governance. Counsel
Dorina Bruns
assists with cross-border investigations and practice head
Sebastian Lach
acts at the interface with criminal law.
Angelina Leder
(compliance and internal investigations) made partner in January 2022.
With an interdisciplinary team of lawyers, IT and investigation specialists, Hogan Lovells International LLP focuses on mandates in the automotive, life sciences, healthcare, technology, media, telecoms and finance sectors. The group offers additional support via legal tech tools as well as training courses on compliance and internal investigations. Key focus areas are investigations pertaining to civil liability claims, criminal defence as well as cybercrime and supply chain compliance issues. Counsel Dorina Bruns and counsel and Director of Investigations Marcus Busch are experienced in cross-border investigations, while Désirée Maier has expertise in criminal law and focuses on the life sciences. Christian Ritz is well versed in antitrust investigations, while Olaf Schneider focuses on criminal and administrative proceedings. Compliance expert Sebastian Lach heads the practice, which promoted Angelina Leder (compliance and internal investigations) to partner in January 2022.
Hogan Lovells International LLP
's '
highly specialised experts
' advise on the entire spectrum of M&A and corporate law. The team has an industry focus on the healthcare, life sciences and automotive sectors, with regular instructions on global restructuring projects as well as on corporate governance issues and joint ventures.
Olaf Gärtner
and
Kim Lars Mehrbrey
are the key contacts for corporate disputes. In July 2020,
Volker Geyrhalter
and
Nikolas Zirngibl
took over the practice leadership from
Lutz Angerer
, who continues to advise on M&A transactions, particularly in the life sciences sector, while
Matthias Hirschmann
is well versed in the energy sector.
Hanns Jörg Herwig
is a central contact for matters at the interface with PE, VC and corporate law, and
Michael Rose
has experience in shareholder activism, among other things.
Tobias Kahnert
(global carve-outs, reorganisations and M&A transactions) made partner in January 2022, while the team simultaneously expanded with corporate and M&A specialist
Torsten Rosenboom
and
Christoph Naumann
(Corporate, M&A, PE and VC) from
Watson Farley & Williams LLP
.
Hogan Lovells International LLP
's team handles a wide range of product liability issues, such as national and international product recalls and product compliance. Automotive specialist
Sebastian Polly
and
Ina Brock
, who is frequently instructed by companies in the pharmaceutical industry, also dedicate their practice to these subjects, while the practice's industry focus further covers the consumer goods, technology, plant construction and energy sectors. Other key contacts of the team include 
Matthias Schweiger
, who has experience in complex product liability cases entailing cross-border aspects, for which the expertise of other offices is regularly drawn upon as well as
Tobias Ackermann
, who advises extensively on product liability matters.
Hogan Lovells International LLP's
German energy law practice, headed by
Matthias Hirschmann
in Hamburg, is well integrated into the global Energy & Natural Resources practice group, which is led by a dual UK-US collaboration. Cross-border project work in the offshore wind sector as well as transactions in the energy sector constitute key advisory capacities, particularly the latter expanded in 2020. The firm's financing experts, especially
Carla Luh
, further complement the transactional expertise. Increases in the regulatory advice on the hydrogen economy were noticeable, but the advisory focus remains on grid regulation and grid expansion in the gas sector, including appeal proceedings before the Federal Court (BGH) on the gas transmission tarriff (REGENT and AMELIE) determinations of the Federal Network Agency. The team is also increasingly active in advising on battery storage issues.
Hogan Lovells International LLP
has been at the top for years. Regulatory specialist 
Jörg Schickert
(Munich) is one of the most renowned experts in the country and, together with
Arne Thiermann
(Hamburg), advises on novel therapies, including stem cell therapy, gene therapy and CAR-T cell therapy.
Tanja Eisenblätter
(Hamburg) handles pharmaceutical advertising matters and leads one of the most prominent German litigation practices, which was particularly active in 2020. Other advisory topics include digital health issues and the digitisation of the healthcare sector, with regular cross-border instructions on the management of strategic alliances and licensing agreements between pharmaceutical and IT companies. The firm's venture and growth capital expertise is also put to good use in this area. The corporate team, headed by
Lutz Angerer
(Munich), is increasingly active for private equity houses in other license transactions and M&A matters.
Ina Brock
,
Sebastian Lach
and
Matthias Schweiger
in Munich mainly advise on product liability and compliance. In 2020, the advice on matters pertaining to therapeutic and medical devices notably increased due to Covid-19. The large patent law practice, headed by
Andreas von Falck
(Düsseldorf) constitutes another core strength. Due to the international positioning of the firm, the group receives regular instructions in the pan-European and global context, in addition to its established transactional cooperation with the US colleagues. Patent specialist
Stephan Neuhaus
joined
Allen & Overy LLP
in May 2021.
Hogan Lovells International LLP
stands out thanks to specialised expertise in the life sciences, automotive and the consumer goods sectors and impresses with a sizeable practice at national and international level. The frequent collaborations with the US colleagues are particularly noteworthy. The expertise of the team's growing FRAND practice is utilised in the automotive sector as well as in supporting clients from the technology and telecoms arena. The group is particularly visible in contentious proceedings before the courts, but also offers assistance with arbitration, opposition and nullity proceedings. Patent lawyers and attorneys-at-law are among the team, which, in addition to the forensic practice, also acts in an advisory capacity, for example on licensing agreements, portfolio developments and freedom-to-operate analyses. Growth areas are instructions from FinTech clients and manufacturers of smart home items, the latter being an example of the ever-growing field of patent advice in the digitised context. The group also advises on issues in the employee's inventions arena. The management trio consists of
Burkhart Goebel
in Hamburg as head of the global IPMT practice,
Miriam Gundt
in Düsseldorf as head of the European practice and soft IP specialist
Andreas Bothe
in Hamburg as head of the German IPMT practice.
Andreas von Falck
(Düsseldorf),
Steffen Steininger
(Munich),
Clemens Plassmann
(Düsseldorf),
Henrik Lehment
(Düsseldorf),
Benjamin Schröer
(Munich) and
Alexander Klicznik
(Düsseldorf), who is dually qualified as patent lawyer and attorney-at-law, are further key contacts.
Anna-Katharina Friese
in Hamburg (focus on clients in the sectors telecoms, pharmaceuticals, medical products and mechanical engineering) made partner in January 2022. In January 2021, Munich-based patent lawyer
Andreas Schmid
, who specialises in proceedings against collecting societies and telecoms standards, made partner, while counsel
Felipe Zilly
in Düsseldorf also belongs to the patent lawyer team.
Stephan Neuhaus
joined
Allen & Overy LLP
in May 2021.
Hogan Lovells International LLP
is experienced in managing large international trade mark portfolios, while the group frequently cooperates with the Alicante office and offers numerous legal tech solutions. Among the core competencies are design law and litigation, including prosecution and infringement proceedings, with particular expertise in the fashion industry. The unusually large team is also experienced in the consumer goods, automotive, pharmaceuticals, life sciences as well as technology and telecoms sectors. Recent advisory focuses include soft IP aspects of social media and influencer marketing, e-sports and gaming, FinTech and legal tech as well as digitisation and sustainability issues. Another key focus is the EU Digital Services Act. The soft IP practice is integrated into the firm's IPMT team, which is led globally by
Burkhart Goebel
in Hamburg, in Europe by patent
lawyer Miriam Gundt
in Düsseldorf and in Germany by
Andreas Bothe
, also in Hamburg.
Yvonne Draheim
(Hamburg) is one of Germany's most recognised litigators. The firm's large team of counsels includes
Mareike Hunfeld
(expertise in colour marks) and
Patrick Fromlowitz
(regularly advises companies in the pharmaceutical, construction, fashion and oil industries) in Hamburg as well as
Marion Fischer
(specialises in life sciences and automotive sectors, among others) in Munich.
Hogan Lovells International LLP
has the capacities to handle extensive mandates from a wide range of sectors as well as cross-border matters with help from the international network. Trade secret and know-how protection matters are among the firm's core competencies in competition law, including disputes and licensing agreements. Issues pertaining to counterfeiting and formal warnings as well as consumer protection also contribute significantly to the team's workload. The advisory offering also includes growth topics such as sustainability, influencer marketing and eSports matters. The practice group is headed by
Burkhart Goebel
in Hamburg as global head of the IPMT practice, by patent
lawyer Miriam Gundt
as head of the corresponding practice in Europe and by
Andreas Bothe
in Hamburg as the head of the German IPMT team.
Hogan Lovells International LLP
's practice covers a wide range of environmental issues and includes immission control law, chemical law, soil protection and contaminated site law as well as product-related environmental law; assistance with compliance matters plays another important role, with advice on all aspects of industrial plants in particular representing a growth area for the team. The group is also regularly instructed by national and international companies to advise on the environmental due diligence of transactions.
Thomas Dünchheim
, who frequently acts at international level, heads the general environmental and planning law practice from the Düsseldorf office.
Patrick Ayad
leads the product-related environmental law sub-practice which acts with a special focus on regulatory assistance to automobile manufacturers and suppliers.
Hogan Lovells International LLP
specialises in advising on large-scale cross-border plant construction projects, primarily in the energy and infrastructure sectors. The practice is routinely instructed on e-mobility infrastructure, digitisation in the infrastructure and energy sectors, data centres, the Internet of Things, and the expansion of fibre optics and broadband matters. The entire project life cycle is covered by the team, including claims management as well as in and out-of-court disputes. The practice is headed by
Carla Luh
, who specialises in advising banks, sponsors, debtors and investors on infrastructure and energy project financing.
Christian Knütel
advises on all project phases of international energy and infrastructure projects, especially offshore wind farms, while
Tobias Faber
is well versed in contract matters under procurement law as well as the execution and control of construction and installation works for power plant, energy and other international plant construction projects.
Due to the restructuring of the practice structure at
Hogan Lovells International LLP
, implemented in January 2021, the newly founded Strategic Operations, Agreements and Regulation practice is responsible for commercial, distribution and logistics law advice and is integrated into the Global Regulatory & IPMT group. Distribution systems, franchise law and commercial contracts are among the core topics, as well as regulatory advice and support in digitisation trends, e-commerce and market entries in Germany. Traditionally, the industry focus is on the automotive industry, with other sectors such as consumer goods, pharmaceuticals and life sciences also comprehensively covered.
Patrick Ayad
, whose advisory portfolio covers regulatory issues, collaborations and licensing agreements, heads the global part of the practice group. Clients from the pharmaceutical, medical and biotech sectors rely on
Jörg Schickert
's expertise, while
Florian Unseld
, as head of the German department, oversees the operative business, including innovative purchasing and distribution models as well as entry into new markets.
Christiane Alpers
made counsel in January 2020 and, together with
Thomas Salomon
, focuses on the consumer goods and food industry. Counsel
Sebastian Schnell
assists clients with commercial and distribution law issues as well as with product-related regulatory issues.
Hogan Lovells International LLP
handles a wide range of topics, which increasingly includes fintech and payment services matters such as BaFin license applications, while also regularly assisting banks and industrial groups with the reorganization of their financial units and with M&A transactions. This is partly a result of the group's close cooperation with the firm's corporate practice, although there is also strong collaboration across other teams and locations. Subsequently, the practice further frequently advises on various intersecting topics such as securities supervisory law, capital requirements and sustainable finance. This offer is complemented by litigious expertise, as recently demonstrated in representing various banks against the EU's Single Resolution Board (SRB) in proceedings pertaining to bank levies.
Richard Reimer
, who is well versed in institutional and product-specific banking supervisory law, heads the practice.
Through close cooperation with the project and energy M&A teams,
Hogan Lovells International LLP
 is able to take on large international projects and thereby focuses on the energy and infrastructure sectors, although the team recently also assisted with an increasing number of IT infrastructure and telecommunications projects. Under the leadership of
Carla Luh
, the group's advice spans traditional project financing, ECA-covered financing and project bonds as well as acquisition financing for individual projects and portfolios. In the energy sector, where the practice assists with both conventional as well as renewable energy projects, the team was particularly active in projects related to onshore and offshore wind as well solar plants. The client base comprises banks, sponsors, investors and companies.
Advice to underwriters – and to a lesser extent issuers – on capital increases of listed companies represented a significant portion of
Hogan Lovells International LLP
's recent case load, although it also assisted with IPOs and dual track exits. The team is further experienced in handling stock dividends and related rights issues. Practice head 
Michael Schlitt
 is well versed in ECM, DCM and corporate finance matters.
Hogan Lovells International LLP
is renowned for securitization transactions in the automotive industry, but also regularly handles trade receivables and ABCP conduit deals. National and international banks also benefit from the group's regulatory expertise which the team applies in its advice on updates and expansion of issuance platforms or base prospectuses for the issuance of structured products for private customers. The advice offering is complemented by expertise in derivative instruments. Practice head
Sven Brandt
focuses on international placements, structured issues and international ABS transactions.
Hogan Lovells International LLP
boasts a large and diverse team that has 
'excellent international arbitration experience
'. The group's traditional industry focus includes the automotive, life sciences and energy sectors. Practice head
Karl Pörnbacher
has in-depth knowledge of controversial plant construction and infrastructure projects and counts aerospace and defense specialist
Inken Knief
among his team. Other key contacts include counsel
Thomas Pieper
, who is increasingly active in ad-hoc arbitration proceedings, and counsel
Philipp Duncker
, who focuses on the energy and automotive sectors.
Hogan Lovells International LLP
proves to be
'highly qualified'
in contentious individual and mass proceedings and alongside its extensive expertise, also impresses with the size of its practice. Contentious instructions primarily relate to commercial, corporate, antitrust and insolvency law, with the team focusing on the energy, automotive, pharmaceutical and technology sectors while consistently expanding its advice in those industries. Most recently, the group assisted with an increasing number of cyber and data litigation matters. Practice head
Tanja Eisenblätter
is a renowned life sciences specialist. The German practice also includes
Detlef Haß
, who focuses on the automotive and mobility sectors, counsel
Michael Penners
, who is frequently instructed to defend clients against damages claims, and
Carolin Marx
, a specialist in supply chain and antitrust law disputes who made partner in January 2021.
Embedded within a very strong European and international network,
Hogan Lovells International LLP
's multi-jurisdictional structure also reflects in numerous cross-border instructions for its IT practice, including advice on projects with regards to international data transfer, data breaches and ransomware attacks, as well as telemedicine and financial transactions. Recently, the team also frequently assisted with cloud services, cookies, e-privacy and digital transformation matters (especially in the real estate industry).
Burkhart Goebel
leads the global IP, media and technology practice, while
Andreas Bothe oversees
 heads the German team. The Düsseldorf-based 
Miriam Gundt
 oversees the European business, while
Marcus Schreibauer
 in Düsseldorf and
Stefan Schuppert
 in Munich are also among the group's key contacts. Counsel
Sarah-Lena Kreutzmann
is another name to note.
Hogan Lovells International LLP
's insurance practice foots on five pillars: transaction and M&A matters, restructuring, company pension schemes, regulatory law and market entries of foreign insurers. The team also assists clients with the entire spectrum of insurtech matters, ESG, regulatory issues and primary insurance products. Practice head
Christoph Küppers
 particularly advises company managements on regulatory, tax and corporate issues, while
Christoph Louven
focuses on compliance and governance in addition to complex M&A transactions.
Birgit Reese
is well versed in restructuring and joint ventures.
Hogan Lovells International LLP
's venture capital practice is experienced in advising venture capital funds, corporate venture companies and individual startups. The team is fully integrated into the firm's network and thus offers holistic support across all phases. This includes advice on internationalisation, buy-and-build strategies and asset-based lending financing.
Volker Geyrhalter
has know-how in the technology, media and telecommunications sectors, while
Nikolas Zirngibl
also covers the automotive and real estate industries.
Matthias Jaletzke
 heads the practice and 
Jörg Herwig
is known for his combined VC and PE advice.
Christoph Naumann
 (M&A, PE and VC) joined from
Watson Farley & Williams LLP
 in December 2021.
Hogan Lovells International LLP
's '
powerful
' team has extensive expertise ranging from constitutional law to municipal commercial law and state liability. The practice places a strategic focus on gambling law, in the context of which the group supports legislative processes, assists with high-volume privatisations and advises industry players. The advice rendered to national and international companies on the effects of the Covid-19 crisis has recently become another mainstay for the practice, while the team is also adept at assisting public companies, especially with regards to privatisations and remunicipalisation. Düsseldorf-based practice head 
Thomas Dünchheim
 '
stands out due to his extensive technical expertise and his truly unique horizon of experience
'. Associate
Carsten Bringmann
joined
Noerr
in January 2022 as a salary partner.
Transactions, primarily in the commercial, office and logistics asset categories, are a cornerstone of the advisory activities of
Hogan Lovells International LLP
, while specialist properties are also managed. Clients, including national and international investors and project developers, are also advised on asset management and financing issues.
Roland Bomhard
, who focuses on real estate financing and project developments, heads the practice, which also includes
Dirk Debald
and
Marc Werner
. Debald oversees the entire life cycle of a property, while Werner is particularly well versed in drafting hotel management, lease, rental and franchise contracts.
Hogan Lovells International LLP
's '
strong
' and multifariously involved team is led by
Martin Sura
in Düsseldorf and frequently advises on antitrust aspects of M&A transactions; here, its close cooperation with the firm's commercial practice is of particular advantage. Its advice portfolio also comprises preventive compliance matters and forensic issues, including the representation of clients in EU antitrust proceedings. Notably, the team is increasingly handling matters concerning clients' new digital business models, such as online platforms or data-supported business models, where it also offers innovative solutions supported by its LegalTech Hub, including its own Dawn Raid app.
Carolin Marx
, who made partner in January 2021 and is part of the team's subdivision for competition litigation, has expertise in antitrust disputes. In July 2020, Knowledge Lawyer
Florian von Schreitter
joined the team from
Hengeler Mueller
.
Hogan Lovells International LLP
is primarily instructed by banks, although its client portfolio also includes issuers, and regularly advises them on updating debt issuance and commercial paper programs and the placement of various bonds, including social bonds and green bonds. Regulatory advice is another mainstay for the group and includes matters relating to the EU prospectus regime and the CBD Implementation Act. The practice is jointly led by
Sven Brandt
, who focuses on DCM, structured finance (including derivative instruments) and securitisations, and
Michael Schlitt
, who also heads the corporate capital markets and securities team.
Hogan Lovells International LLP
stands out due to an
'excellent network with consistent quality
', evident in regular instructions from DAX30 and international companies. The team is experienced in the regulated industries and recently expanded its presence in infrastructure-related M&A transactions. The group, led by
Nikolas Zirngibl
, includes
Tim Oliver Brandi
, an experienced contact for financial sector clients,
Jörg Herwig
, who is experienced at the interface with private equity, as well as energy expert
Matthias Hirschmann
and
Birgit Reese
, who handles M&A transactions and takeovers while also advising on restructuring, corporate governance and corporate compliance issues. In December 2021, the team was strengthened with
Christoph Naumann
(M&A, PE and VC) as well as
Torsten Rosenboom
(M&A and corporate) in January 2022, both previously at
Watson Farley & Williams LLP
.
Hogan Lovells International LLP
's key strength are medium-sized cross-border transactions, often in close cooperation with its global offices. The client portfolio includes DAX30 companies as well as medium-sized companies and international corporations. The team has particular expertise in the healthcare, life sciences, automotive and financial sectors, which is complemented by
Matthias Hirschmann
's and
Alexander Stefan Rieger
's know how in the energy sector; Rieger also handles infrastructure-related issues and is part of the practice led by
Volker Geyrhalter
and
Nikolas Zirngibl
. At the turn of the year 2021/2022, the team experienced a significant boost with the arrival of newcomers
Christoph Naumann
and
Torsten Rosenboom
from
Watson Farley & Williams LLP
.
At
Hogan Lovells International LLP
, data protection and security advice is handled by a team belonging to the IP, Media and Technology practice led by
Burkhart Goebel
,
Miriam Gundt
and
Andreas Bothe
. Here, multinational data protection projects, cyber attack advice, the representation of companies before data protection authorities and in data protection disputes (especially in damages claims) represent the central pillars of its offering. In addition, as a result of the Covid-19 pandemic, a Munich-based group led by
Martin Pfluger
has recently been involved in data protection and labor law projects pertaining to information access on vaccinations. The practice also regularly advises on data transactions and data ownership.
Hogan Lovells International LLP
not only advises on the whole array of insolvency and restructuring issues, but also on upstream financing to avert the need for restructuring if possible. Once the crisis has occurred, the team uses all available restructuring instruments, such as self-administration and protective shield proceedings, insolvency plans, NPL transactions, bridge and restructuring loans and corporate restructuring. The client base includes companies, financiers, investors, creditors as well as insolvency administrators; 
Markus Huber
, among others, assists the latter with their defence against claims.
Christian Herweg
is the key contact for the enforcement of security rights. Practice head
Heiko Tschauner
is experienced in the implementation of insolvency plans as part of protective shield proceedings, in distressed investments and insolvency risks.
Hogan Lovells International LLP
pursues a cross-practice industry group approach throughout the firm, including its foreign trade law practice. As part of the global practice area Strategic Operations, Agreements and Regulation, the team comprehensively advises on export, merger and investment control matters. Companies are represented in in-depth examinations before the BMWi and supported in customs law and market entry issues.
Patrick Ayad
is head of the global department and deals primarily with import and export matters, while
Falk Schöning
has particular expertise in investment and merger control and is also instructed on internal investigations. At the interface between antitrust and foreign trade law, clients call upon the expertise of associate
Stefan Kirwitzke
.
Hogan Lovells International LLP
's mobility and transportation sector group focuses on the three areas of aerospace and defence, automotive and transport logistics. The group thereby covers various issues such as transactions, public procurement and the drafting of transport and logistics contracts. Furthermore, the team very routinely assists with innovative issues in the transport and traffic industries, which was further strengthened by the establishment of its future of mobility task force.
Patrick Ayad
heads the sector group and primarily advises on regulatory matters and international contract drafting.
Detlef Haß
is well versed in litigation and arbitration proceedings, while
Florian Unseld
advises clients on operative business in the automotive, transport and logistics sectors.
Since an internal reorganization in July 2020, real estate financing is handled by 
Hogan Lovells International LLP
's corporate and finance group; the real estate financing practice is headed by Frankfurt-based banking and finance lawyer 
Katlen Blöcker
 and real estate law expert
Roland Bomhard
in Düsseldorf. The client base primarily consists of investment managers, asset managers and banks, who rely on the team's expertise in financing and refinancing of residential and commercial properties, office properties and project developments and who also benefit from the cross-practice and cross-location cooperation with, for example, the green real estate finance practice's ESG group and the Luxembourg office.
Hogan Lovells International LLP
's practice focuses on regulatory requirements for products, services, advertising and marketing, including the design and restructuring of distribution systems. The practice's internationality as well as the firm's internal industry sector focus is particularly noteworthy as are the group's various legaltech applications available to clients, such as the Product Lifecycle Analysis, a tool for the product development phase.
Thomas Salomon
in Hamburg advises clients on competition proceedings as well as supply and service contracts and jointly leads the team with
Florian Unseld
, who is based in Munich and Düsseldorf and assists with innovative acquisition and sales models.
In addition to traditional investors and portfolio companies,
Hogan Lovells International LLP
 also focuses on advising private capital investors. The team has experience in the TMT, healthcare and life sciences sectors and primarily acts in the middle market segment. In addition to PE transactions,
Jörg Herwig
also takes on restructuring issues, and practice head 
Matthias Jaletzke
further deals with corporate governance issues. In November 2020,
Nikolai Sokolov
, previously at
Allen & Overy LLP
, joined the team in Frankfurt where he assists large PE investors and strategic investors, while
Christoph Naumann
 (M&A, PE and VC) joined from
Watson Farley & Williams LLP
 in December 2021.
Hogan Lovells International LLP
impresses with comprehensive advice on complex proceedings in the regulated industries, life sciences, energy and defence sectors and '
broad and deep knowledge of municipal law
'. Hamburg-based practice head
Marc Schweda
 assists with complex procurement issues, especially in the energy and life sciences sectors, and
Thomas Dünchheim
stands out for his '
great experience and strong
commitment
'. Public law expert 
Carsten Bringmann
 joined
Noerr
in January 2022 as a salary partner.
Marc Schweda
 in Hamburg heads
Hogan Lovells International LLP
's state aid practice, which cooperates closely with the firm's antitrust and public procurement teams. The group advises both the public sector and private companies from the finance, mobility and gaming sectors on state aid law, while the team was recently particularly active in assisting with Covid-19 stabilisation measures and climate protection future projects . The team further assists with state aid complaints before the Commission.
Tax law advice to companies, their shareholders, insurance companies, investors and financial institutions during restructuring as well as M&A, PE and real estate transactions forms an essential part of
Hogan Lovells International LLP
's case load, with 
Heiko Gemmel
 regularly taking the lead; this transactional focus was underlined by 
Mathias Schönhaus
' promotion to the partnership in January 2021. Both are part of the team led by
Ingmar Dörr
, who complements the practice's transaction expertise with experience in tax disputes, internal investigations and tax audits as well as preventive compliance work.
In the acquisition financing field,
Hogan Lovells International LLP
 recently increasingly acted for debt funds, but also advises traditional lenders. In the corporate financing area, the group advised borrowers and lenders on financial restructuring and Covid-19-related financing measures, which often entailed capital markets aspects; subsequently, the practice regularly cooperates with its capital markets colleagues. The group is led by financing and financial restructuring expert 
Katlen Blöcker 
.
Its interdisciplinary and close-knit network is a main feature of
Hogan Lovells International LLP
's employment law offering, evident in regular cross-border mandates at various interfaces such as M&A and corporate as well as compliance and data protection. Thus, the employment law support of M&A transactions is among the key topics. Practice head
Tim Gero Joppich
also focuses on cross-border projects and regularly handles issues pertaining to works agreements and corporate co-determination as well as dismissal protection.
Bernd Klemm
is a specialist in occupational pension schemes.
Hogan Lovells International LLP >
Firm Profile
The firm: Change is happening faster than ever, and legal challenges come from all directions. To stay ahead, organisations need to anticipate what's next. Hogan Lovells understands this and works together with its clients to solve the toughest legal issues in major industries and commercial centres around the world. With 2,500 lawyers on six continents, Hogan Lovells offers extensive experience and insights gained from working in some of the world's most complex legal environments and markets for corporations, financial institutions and governments. The firm provides practical legal solutions that help clients identify and mitigate risk and make the most of opportunities.
Whether a client is expanding into new markets, considering capital from new sources, or dealing with increasingly complex regulation or disputes, Hogan Lovells can help.
The firm's lawyers are straight-talking. They understand and solve the problem before it becomes one. And they deliver clear and practical advice that gets the job done.
A fast-changing and interconnected world requires fresh thinking combined with proven experience. That's what Hogan Lovells provides. Progress starts with ideas. And while imagination helps at every level, the firm's legal solutions are aligned with each client's business strategy. The firm's experience in cross-border and emerging economies gives it the market perspective to be the global partner of choice for its clients. The team at Hogan Lovells brings a diverse variety of backgrounds and experience which delivers a broader perspective. This ultimately makes for more rounded thinking and better answers for clients. Giving back to communities and society is fundamental to good business. And, it's part of the firm's core. Everyone at Hogan Lovells is asked to volunteer at least 25 hours a year as part of their normal work duties.
Munich office: Hogan Lovells in Munich offers clients comprehensive global legal advisory services. Its lawyers understand how the automotive, chemical, banking, energy, information technology, media, consumer goods, pharmaceutical, and life sciences industries work.
The practice groups are integrated at a national and international level. With more than 45 offices worldwide, it works where you work. The full-service approach includes major practice groups focusing on dispute resolution and product liability; corporate/M&A as it relates to trading and distribution law; employment law and company pensions; and intellectual property with a focus on media and information technology. It understands and works with you as part of your team to solve the toughest restructuring and insolvency, real estate and construction, antitrust and competition, and tax legal issues.
The firm is considered to be one of the top local firms. The JUVE Handbook has ranked Hogan Lovells Tier 1 and described it as a 'leading office' in Munich.
Main Contacts
| Department | Name | Email | Telephone |
| --- | --- | --- | --- |
| Antitrust and competition | | | |
| Business restructuring and insolvency | | | |
| Commercial | | | |
| Corporate | | | |
| Employment | | | |
| Intellectual property | | | |
| International arbitration | | | |
| Life sciences and healthcare | | | |
| TMT | | | |
| Litigation | | | |
| Mergers and acquisitions | | | |
| Pensions | | | |
| Real estate | | | |
| Tax | | | |
| Trade marks and brands | | | |
| Automotive and mobility | | | |
| Consumer | | | |
| Energy and natural resources | | | |
| Financial institutions | | | |
| Insurance | | | |
Staff Figures
Number of lawyers : 2,500+ at this office : 130+
Languages
English
Other
Other offices : Alicante Other offices : Amsterdam Other offices : Baltimore Other offices : Beijing Other offices : Birmingham Other offices : Boston Other offices : Brussels Other offices : Budapest* Other offices : Colorado Springs Other offices : Denver Other offices : Dubai Other offices : Dusseldorf Other offices : Frankfurt Other offices : Hamburg Other offices : Hanoi Other offices : Ho Chi Minh City Other offices : Hong Kong Other offices : Houston Other offices : Jakarta* Other offices : Johannesburg Other offices : London Other offices : Los Angeles Other offices : Louisville Other offices : Luxembourg Other offices : Madrid Other offices : Mexico City Other offices : Miami Other offices : Milan Other offices : Minneapolis Other offices : Monterrey Other offices : Moscow Other offices : New York Other offices : Northern Virginia Other offices : Paris Other offices : Perth Other offices : Philadelphia Other offices : Rio de Janeiro Other offices : Rome Other offices : San Francisco Other offices : São Paulo Other offices : Shanghai Other offices : Silicon Valley Other offices : Singapore Other offices : Sydney Other offices : Tokyo Other offices : Ulaanbaatar* Other offices : Warsaw Other offices : Washington DC Other offices : Zagreb*