Suzanne White > Leigh Day > London, England > Lawyer Profile
Leigh Day
Offices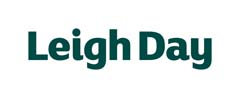 Leigh Day
PRIORY HOUSE
25 ST JOHN'S LANE
LONDON
EC1M 4LB
England
Suzanne White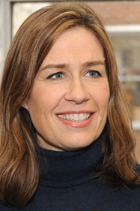 Work Department
International and group claims.
Position
Suzanne White is an experienced clinical negligence solicitor who has specialised in medical accident claims since qualifying as a solicitor in 1999 after training with Leigh Day. Suzanne has a medical background having initially trained as a radiographer at King's College Hospital, London. She has successfully secured substantial amounts of compensation for people who have suffered serious injuries as a result of medical negligence, hospital accidents and clinical errors. She has extensive experience in representing families at inquests where loved ones have died as a result of negligent medical care. Suzanne has extensive specialist knowledge in birth injury claims, injuries to mothers during childbirth, ectopic pregnancy claims, orthopaedic claims, and delay in diagnosis of cancer claims, specifically relating to children with brain tumours. Her case load also involves claims relating to GP care, claims relating to children and adult's deaths, and cases involving radiological errors, but she advises on a full range of clinical negligence cases. As the inquest partner she has extensive experience in representing families at inquests where loved ones have died as a result of negligent medical care. Examples of her cases are (1) Suzanne White settled a tragic case regarding the care provided to a young man in hospital who died of dehydration. The 21 year old man had previously been treated for a brain tumour, which had damaged his pituitary gland and he was therefore unable to regulate his anti-diuretic hormone. He was admitted to hospital for a standard operation on his hip, but the nursing staff and medical staff were not aware of his previous history, failed to provide him with the very basic of medical care and to give him his medication. As a result he became agitated and was sedated. He was not provided with any fluids and died in hospital of dehydration. (2) Suzanne also settled a case for substantial damages for 35 year old man who had suffered catastrophic brain injury after suffering a stroke. The man had been suffering from endocarditis and attended casualty, where his symptoms were dismissed and he was discharged without even been seen by a doctor. He later went to suffer a stroke and serious brain damage. Had he been seen by a doctor a diagnosis would have been made and he would have avoided the stroke. The substantial damages will go towards paying for the substantial care he requires. (3) Mrs S suffered from a fatal drug induced liver damage. The drug was prescribed to control her thyroid problems and was known to cause liver damage, although very rarely. At the first inquest the Coroner relied on the evidence given by the doctors who had prescribed the drug. Their evidence was even though there was a delay in diagnosing the cause of the liver damage that Mrs S would have died anyway. The Coroner indicated that he would not be considering a neglect verdict. (4) Suzanne secured significant damages for her client who suffered a cardiac arrest in hospital and has suffered cata-strophic brain damage. Suzanne's client was only four months old at the time of the cardiac arrest. Before the arrest a doctor attended our client but then disappeared for 30 minutes without referral to a senior doctor, or even a nurse to stay with him in case his condition deteriorated. During that time he suffered a cardiac causing severe brain damage. Suzanne recovered a large lump sum and periodical payments which will provide her client with a comprehensive 24 hour care package for the rest of her client's life, as he is physically disabled, and dependent on others for everyday activities. (5) Suzanne obtained a six figure sum of compensation for a young woman who suffered a perforation of her bowel during a laparoscopic procedure. The perforation was not diagnosed for in the region of 9 days. As a result Suzanne's client suffered massive intra-abdominal infection, and it is likely that she is now infertile as a result of the damage the infection has caused to her fallopian tubes. The damages include an award for IVF treatment. (6) Suzanne has settled a case for an elderly gentleman's family who died after being allowed to fall three times on the ward in Hospital. He suffered paralysis due to compression of the bone on the spine after the last fall, and he was doubly incontinent. As a result of the paralysis he was immobile, an operation was undertaken to try to elevate the compression but he developed a chest infection and sadly died. (7) Suzanne has settled a case involving the tragic death of a baby. Baby S' s heart rate showed that that the baby was in fetal distress. Despite these worrying signs, the Registrar, who arrived to review the baby's heart rate, recorded the fetal heart beat, as 'reassuring' and advised that Ms N start pushing. Baby S was born blue and floppy and died a few hours later. Suzanne's client said: 'I would like to thank you for the way you dealt with our case. You and your whole team were a pleasure to deal with. A flawless experience for us, especially when you think of the sensitivity of the matter. So thank you!' Suzanne is regularly consulted by the media to comment on cases of medical negligence. She has recently been quoted in the British Medical Journal regarding the costs of clinical negligence claims to the NHS.
Career
Trained Leigh Day & Co; qualified 1999; partner 2010. Suzanne has a medical background as she initially trained to be a radiographer.
Lawyer Rankings
(Leading individuals)
The 'premier team of clinical negligence lawyers' at Leigh Day bring their 'unrivalled breadth and depth of experience' to an 'exceptional caseload', which spans birth, brain and spinal injuries, as well as fatal claims. In recent highlights, the firm was successful in obtaining the largest known settlement for a child suffering from cerebral palsy. Suzanne White is the 'brilliant ' head of the practice, and is also the firm's inquest partner, and has extensive experience representing families at inquests. Olive Lewin's dual qualification sees her taking on the most complex medical cases, including cardiac surgery cases where patients have become brain damaged. Also notable is 'excellent tactical thinker' Sanja Strkljevic, whose work covers obstetric and surgical care, as well as delayed diagnoses and amputations.
Lawyer Rankings
Top Tier Firm Rankings
Firm Rankings