Firm Profile > Qudah Law Firm > Amman, Jordan
Qudah Law Firm
Offices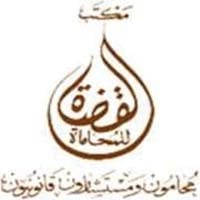 Qudah Law Firm
Level 5, Karadsheh Tower, Fifth Circle
AMMAN
Jordan
Qudah Law Firm > The Legal 500
Rankings
Qudah Law Firm is praised for its 'professional expertise and positive attitude'. The firm has grown its corporate practice recently, having promoted Bassam Al-Abdallat to partner, and recruited Sufian Bataineh. The firm has a good reputation with international clients, thanks, in part, to managing partner Mohammad Mufleh El-Qudah's strong reputation for international clients.
Testimonials
'The team is incredibly well educated, responsive, and fantastic to work with. As a complex firm with lots of moving requirements, I have never been anything but fully satisfied with the assistance we receive from Qudah Law Firm. Their responses have assisted us in managing our subsidiary organization while maintaining the necessary understandings of complex employment/labour law.'
'Mohammad Mufleh El-Qudah provides superior service in every one of his interactions with our organization. He has taken time on a weekend to discuss serious matters with me and has consistently explained the nuances of the laws in a manner that is unbelievably helpful.'
Key clients
Estee Lauder
British Airways
Palladium
Olgoonik Management Services
Four Seasons Hotel
General Electric
Webhelp
Tesla
Societe Generale
Qudah Law Firm >
Firm Profile
The firm: Qudah Law Firm was established in 2009 by Dr Mufleh El-Qudah. Qudah Law Firm is a full-service corporate and commercial law firm, providing counsel and legal expertise on all business-related issues, domestic and international. The firm provides advice and consultancy services to foreign companies doing business or seeking to do business in the Hashemite Kingdom of Jordan, as well as to local companies conducting business domestically and internationally. Its lawyers have extensive experience in representing and advising clients in transactions and litigation in a wide range of business sectors. The firm ensures the proper structure and content of contracts and agreements, negotiates and concludes those agreements, and advises on their subsequent implementation. One of the firm's greatest strengths is its commitment to three essential values that are fundamental to achieving, providing and maintaining the highest standard of legal services: the interest of clients come first; its integrity is uncompromised; it recognises that it is providing a service.
Qudah Law Firm prides itself on providing quality legal services to its clients. It achieves this through a combination of talent, experience, commitment and hard work. To deliver a consistently high standard of service, lawyers must understand business. To facilitate this, its lawyers stay in close touch with, and help to shape, corporate, commercial, and industry trends. To better serve its clients, both in the Hashemite Kingdom of Jordan and internationally, Qudah Law Firm maintains co-operative relationships with highly respected legal practices throughout the world. This network extends the firm's effective reach across the globe and enables it to provide a comprehensive and effective service to regional clients doing business internationally. The firm recognises that a client's needs may at times transcend purely legal considerations and that the client would be best served by an integrated consulting package of legal, financial and other professional advice. Accordingly, Qudah Law Firm has developed longstanding working relationships with a number of prestigious and specialised international consulting concerns. If required, it can co-ordinate legal, financial, quantity surveying, engineering, management and other technical expertise from around the world. The firm's clients greatly benefit from these associations.
The firm has grown rapidly in the past two years, from three to ten lawyers. Moreover, the firm has been successful in attracting new international clients, such as: Accenture; BAE Systems; Bank of London and Middle East (BLME); British Airways; Dechert LLP; DLA Piper; Estee Lauder; FireEye; Hadef & Partners; MVM Ovit; Palladium; PERI GmbH; Pfizer; Sahaar Pharma; Schneider Electric; TESLA; and Uber.
Areas of practice: Qudah Law Firm is a leading Jordanian law firm. It is a full-service business law firm that is active in banking and finance; general corporate and commercial law; mergers and acquisitions; real estate; telecommunication and technology; construction and projects; renewable energy, employment; regulatory; insurance and international trade; and all related dispute resolutions and arbitration. Its team consists of lawyers who have practised in a range of Middle Eastern jurisdictions including the UAE and Qatar. The team is bilingual in English and Arabic, while some of the team are also fluent in additional languages. Qudah Law Firm has also been selected as the preferred firm to represent DLA Piper in Jordan. Qudah Law Firm won the Best Full-Service Business Law Firm – Jordan and Award For Excellence in Corporate Affairs, MEA Legal Awards 2017.
The firm aims to offer the highest standard of legal service to its clients. Its personnel are handpicked and trained to value quality, professionalism and confidentiality. The managing partner has extensive corporate and commercial law experience, particularly in respect of establishing various corporate vehicles, corporate structuring and restructuring, corporate governance, joint ventures, offshore jurisdictions and free zone regulations, inward investment, joint ventures, banking and finance, and mergers and acquisitions. He specialises in corporate finance and corporate advisory, private placements, initial public offerings, as well as listings of debt and equity instruments within the Middle East. He has special expertise in the infrastructure and contracting sectors, including a range of major projects and related financings. The managing partner has played an active role in a number of major projects including a number of important initial public offerings (IPOs), merger and acquisition transactions, equity finance and corporate restructuring transactions.
Main Contacts
| Department | Name | Email | Telephone |
| --- | --- | --- | --- |
| Corporate affairs | Mohammad El-Qudah | | |
| Commercial transactions | Mohammad El-Qudah | | |
| Banking and finance | Mohammad El-Qudah | | |
| Banking and finance | Bassam Al-Abdallat | | |
| Construction and engineering | Mohammad El-Qudah | | |
| Construction and engineering | Bassam Al-Abdallat | | |
| Renewable energy | Bassam Al-Abdallat | | |
| Intellectual property | Yosra Hamoud | | |
| Employment and labour | Yosra Hamoud | | |
| Telecommunications and information technology | Mohammad El-Qudah | | |
| Real estate | Omar Al-Mrayati | | |
| Environmental | Bassam Al-Abdallat | | |
| Litigation | Dr Mufleh El-Qudah | | |
| Litigation | Omar Al-Mrayati | | |
| Arbitration | Dr Mufleh El Qudah | | |
| Legal translation services | Heba Al-Drrass | | |
| Intellectual Property | Zain Shaheen | | |
| Corporate Affairs | Abdallah Louzi | | |
| Family Law | Islam Qudah | | |
Staff Figures
Number of lawyers : 13
Languages
Arabic English
Memberships
DLA Piper International Advisory Experts Squire Patton Boggs (UK) LLP Acquisition International (AI)
Client Testimonials
INTERNATIONAL CLIENTS:
CLIENT: Alexander McKinnon
COMPANY/FIRM: British Airways Plc
TESTIMONIAL: I have found Mohammad and his team a pleasure to work with. Mohammad is a very bright lawyer who is extremely responsive and available any day of the week. He and his team has helped us to navigate the Jordanian court system with confidence.
---
CLIENT: Armita Araghi
COMPANY/FIRM: Estee Lauder ME FZE
TESTIMONIAL: Qudah law firm delivers highly efficient and reliable and friendly services and the managing partner has excellent skill and vision for the future.
---
CLIENT: Ms. Amanda Fleetwood
COMPANY/FIRM: Genome Training and Consulting
TESTIMONIAL: The team at Qudah Law Firm has been the epitome of professionalism in dealing with us. They tend to our legal needs in a timely and efficient manner, always having our best interest in mind.
Their knowledge and integrity provides us with peace of mind, when it comes to legal matter, so that we can concentrate our time and energy on other important aspects of running our business.
---
CLIENT: Jad Bou Haidar
COMPANY/FIRM: PERI Lebanon SARL
TESTIMONIAL: Very good performance and support.
Fast cooperation, and coordination.
Accurate feedback, and continuous follow up .
---
CLIENT: Mohamed Ibrahim – Legal Lead Egypt & Levant Region
COMPANY/FIRM: Pfizer
TESTIMONIAL: I have worked with Qudah Law Firm on various matters in Jordan and Iraq markets. I have always been impressed by their timely responses, understanding of the business and practical legal advices. I really enjoy working with the lead partner of the firm Mohamed Al Qudah.
---
LOCAL CLIENTS:
CLIENT: Auranitis life line
COMPANY/FIRM: Auranitis life line.
TESTIMONIAL: Qudah legal firms practiced law as a real specialist in no-fault, and they are renowned for their knowledge, skills, and ethical commitment. Qudah legal firm exceptionally possess broad knowledge and experience with the local and international different types of laws, and they do dedicate their firm to help others.
Within the short experience with their firm we found that Qudah firm are focused, determined, and dedicated to achieve the best results for their clients.
After interviewing multiple law firms, Auranitis decided to hire Qudah legal firm to represent our organization for any legal needs that we have or might have, and from the very beginning their compassion, confidence and perhaps most important, their knowledge gave us a lot of help.
We as an organization endorse Qudah legal firm for their intelligence, and wide knowledge into the fields of law.
---
COMPANY/FIRM: AL-Mirnaah for investment and business
COMPANY/FIRM: AL-NAYI for Informational and Communicational Consulting Company
COMPANY/FIRM: Ilevant Limited Company
COMPANY/FIRM: Jara Production Company
TESTIMONIAL: Our companies dealt with Qudah Law Firm for many years now, Mr. Mohammad Qudah has provided excellent legal advices on a variety of matters over the past couple of years, all concluding in the best possible outcome for our companies. Mr. Mohammad Qudah who knows how to analyse problems systematically, highly intelligent, tenacious and professional helps us make decisions objectively. Mr. Mohammad Qudah and his team tackles the issue immediately and deliver results. They are Experienced and confident attorneys and they offer outstanding services. I highly recommend Mr. Mohammad Qudah because he is a very professional and zealous advocate for his clients, reliable and extremely knowledgeable attorney. Qudah Law Firm team is more than capable of finding an innovative solution to most of the disputes, our companies plan to continue to consult Mr. Mohammad Qudah on legal matters in the future.
---
CLIENT: Mr. Mohammad Zeitoun
COMPANY/FIRM: Sahaar Drug Store LTD
TESTIMONIAL: We have been in the Pharma business for over 15 year and we have used different law firms in the past and we have never felt that we can depend on their services. Until we hired Qudah Law firm! This is by far the most professional and staff Friendly law firm I have encountered in Jordan. The fact that I can pick up the phone and call at anytime to consult with them no matter what the issues we are facing is simply priceless and unique.
Rarely you find such dedication, knowledge and performance in one place. It starts for top management to the and goes all around. Simply a true partner that allow you to approach any challenge you face in business or personal with peace of mind.
Diversity/Community
Qudah Law Firm is a full-service corporate and commercial law firm, providing counsel and legal expertise on all business-related issues, domestic and international. Our Firm provides advice and consultancy services to foreign companies doing business or seeking to do business in the Hashemite Kingdom of Jordan, as well as to local companies conducting business domestically and internationally.
The Firm is noted for its corporate law practice and its expertise in advising clients on the formation of local companies, the establishment of branch and representative offices of foreign companies, commercial agencies, sponsorship and related arrangements.
Qudah Law Firm has considerable experience in advising on and preparing contracts for local and international transactions covering a diverse range of areas including asset sales, purchases, joint ventures, distribution, commercial agency arrangements, procurement, insurance, franchising and taxation.
Qudah Law Firm advises banks, financial institutions and corporate and other clients on a broad range of banking and financial issues, including corporate and project finance, restructuring and other transactional matters.
The accelerated economic growth of Jordan over the past two decades has driven significant growth in construction industry. Our Firm has advised and negotiated some of the large power and overhead transmission line EPC contracts..
Qudah Law Firm has extensive experience in handling all aspects of developing and financing of renewable energy projects, advising developers, lenders and borrowers.
Qudah Law Firm registers and safeguards a large number of prominent trademarks in the Hashemite Kingdom of Jordan.
Qudah Law Firm has broad experience in supporting the requirements of telecommunications and IT businesses, from corporate structuring to development service contracts.
Qudah Law Firm is a full-services business law firm with extensive experience in all aspects of Employment and Labour Law. Our Firm has considerable knowledge in Transfers and Mobility, Employment disputes, including pre-litigation advice and mediation, Labour unions, Employee benefits, Pensions, Internal Investigations, Termination and Restructuring.
Investment in real estate development has grown rapidly in recent years. The Firm has significant experience in negotiating and documenting real estate purchase contracts, partnerships between investors and developers and other related transactions.
The Firm has assisted many industrial projects, including large-scale water and electricity projects, not only in relation to compliance with environmental regulations but also in the procurement of environment licenses, approvals, preparation and negotiation.
Qudah Law Firm is a full-service business law firm with extensive experience in commercial litigation, and in managing dispute resolution both locally and internationally.
Qudah Law Firm is regularly involved in domestic and international arbitrations. A number of senior lawyers have had experience as arbitrators as well as in representing clients with respect to complex arbitrations.
Qudah Law Firm provides legal translation services for companies with global presence and companies that wish to establish a local presence in the Hashemite Kingdom of Jordan.
Middle East Insight
GC magazine's Middle East Regional Insight report represents a deep dive into the legal and business environments of a number of the world's most important emerging economies. As such, we are proud to have received contributions from some of the most prolific and respected external firms operating in each of the countries covered in the report, and their insights, opinions and experiences constitute a critical ground-level view of the challenges and opportunities faced by lawyers and businesses across the Middle East.
http://www.legal500.com/assets/pages/gc/regional-insights/middle-east/jordan-commentary.html
Top Tier Firm Rankings
Firm Rankings