Firm Profile > Alimirzoev & Trofimov Law Firm > Moscow, Russia
Alimirzoev & Trofimov Law Firm
Offices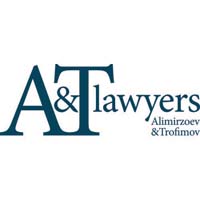 Alimirzoev & Trofimov Law Firm
M. KHARITONIEVSKY PER. 9/13 , BLD.4
3-RD FLOOR
MOSCOW 107078
Russia
Alimirzoev & Trofimov Law Firm > The Legal 500
Rankings
The cross-border protection of personal assets, including aspects of family and succession law, forms the cornerstone of the practice at Alimirzoev & Trofimov Law Firm. As part of this focus, the firm also advises on various aspects of wealth management, including taxation and compliance. Founding partner Sergei Alimirzoev and Ilya Aleshchev are the core team members; the latter is also noted for his expertise in matrimonial disputes.
Practice head(s):
Sergei Alimirzoev; Ilya Aleshchev
Testimonials
'Very responsive and capable team. It provides efficient and pragmatic advice. The team is proactive and they meet strict deadlines for closing a transaction. The firm offers clear and timely advice to clients, speed of service and clarity.'
'A responsive team who seem to be on top of the facts.'
'They are responsive and knowledgeable which allows them to deliver speedy and commercially-aware advice.'
'Sergei Alimirzoev has worked persistently to obtain good results for clients. Ilya Aleshchev is  an outstanding technical lawyer with a good grasp of common law principles relating to private client issues.'
The recent work of Alimirzoev & Trofimov Law Firm demonstrates its strength in bankruptcy-related proceedings. It also excels in the area of private international law, partially due to its 'good knowledge of international family law'. Sergei Alimirzoev, Maxim Trofimov and Ilya Aleshchev jointly lead the department, which is praised for its 'real partner-led approach'.
Practice head(s):
Sergei Alimirzoev; Maxim Trofimov; lya Aleshchev
Testimonials
'This practice has good knowledge of international family law. All members of the team that I have worked with are fluent in English which makes it easier to collaborate on an international case. Russian law is explained in a structured way and reports are given after each hearing, highlighting the outcome and things which need to be done before the next hearing.'
'A &T are extremely responsive and you get a real partner-led approach – Sergei Alimirzoev made himself available wherever in the world we needed him, either in person or by video or telephone.'
'Sergei Alimirzoev is leading his team with authority and charisma.'
Key clients
LLC ProfHolod
Freni Brembo S.p.A.
Quadient Group AG
Margento B.V.
LLC Hyundai Truck / Bus Rus
Alimirzoev & Trofimov Law Firm >
Firm Profile
The firm: AT Lawyers, named after senior partners Alimirzoev SV and Trofimov MV, was founded in 1999. The firm fosters a family atmosphere built on the mutual assistance and participation of partners in the firm's matters.
The team includes highly qualified and committed specialists with deep professional and practical knowledge.
The core ideology of the firm is to provide high-quality services in practices in which the firm has first-hand and deep experience. Initially established as a boutique law firm, the firm differs from other companies due to the active and deep participation of partners and senior lawyers during all stages of client projects.
Since its inception, AT Lawyers has established stable partnerships with leading law firms in many jurisdictions, including the United States, Europe etc. AT Lawyers successfully solves complex cross-border matters, including cases requiring the analysis of the laws of various jurisdictions. Such partnerships help it to effectively resolve matters which involve more than one jurisdiction, whether a cross-border acquisition, multi-jurisdictional wealth planning exercise, contentious commercial, estate and divorce litigation cases involving parallel proceedings in several countries.
The firm's clients include large- and medium-sized international and Russian entities from industries such as investment, financial services, energy and natural resources, wholesale and retail, industrial markets, construction and development, agriculture, IT and service industries.
AT's clients value the firm's practical advice, understanding of international law concepts of business practices, and efficient input on cross-border transactions.
AT Lawyers recognises the importance of social responsibility, and actively participates in pro bono work, representing disadvantaged clients and working on non-commercial projects.
Areas of practice
Private clients: the firm's broad experience allows it to deliver highly customised and sophisticated legal advice and tax planning services to high-net-worth investors and private clients. Services include advice on the use of trusts, estate planning vehicles and other legal mechanisms to protect assets. The team understands that private clients demand a greater level of service, products and legal expertise than required by the average client. Due to an increase in the number of affluent investors in recent years demand for sophisticated legal solutions has grown. The firm pays special attention to ensure maximum possible legal protection of any investment. Services include structuring of personal assets, asset protection, use of trusts and foundations, and dual residence and citizenship issues.
Real estate investments: AT Lawyers has a distinguished real estate practice focused on advising Russian and international clients in a variety of business and real estate transactions. The firm represents international and Russian corporate clients and private equity funds in cross-border corporate real estate transactions. The firm has developed a recognised expertise in representing clients in various complex Russian real estate-related matters. The firm's real estate team specialises in property transactions, zoning and planning, land regulations, supporting development activities, real estate due diligence, construction approvals and building permits, licensing, landlord tenant law, construction and development, tax issues, etc. The firm's attorneys are able to conduct efficient and expedient legal checks and property rights reviews in the Russian regions. Services include real estate legal due diligence; structuring and legal issues of development projects; legal issues of land rights and land conversion issues; evaluation of seller's and purchaser's risks in property transactions; legal structuring of synchronisation of payments and transfer of titles; real estate funds formation and investments; lease agreements; sale and leasebacks of properties; legal support of construction activities; real estate litigation; tax issues of development projects.
Corporate law: AT Lawyers has represented various international and Russian clients on complex corporate transactions that involve multi-jurisdictional issues, as well as matters of Russian corporate law. Clients value the firm's practical approach, understanding of international law concepts of business practices, and efficient input on cross-border transactions. AT is fully equipped to provide practical advice related to a variety of corporate law issues to clients who value and expect efficiency, bilingual capacities, being result-oriented and understanding of practical risks. The team consists of seasoned lawyers who have solid academic backgrounds, vast Russian-related experience and an appetite to work with Russian and foreign clients who value not only the brand name but who can also appreciate the personalised approach and practical input the firm provides. AT Lawyers has Russian experience not only in corporate law, but also in related matters such as company governance and compliance, regulatory approvals, permits, etc, allowing the firm to offer turn-key solutions for global businesses seeking full support of their Russian division. When structuring multi-jurisdictional transactions, AT mainly uses its network of foreign law firms specifically for the issues that require confirmation from a local law perspective. This collaboration allows the firm to be efficient in corporate transactions by providing a single point of entry for clients, especially for those whose legal departments are not fit (or do not have time and resources) to supervise such complex transactions. AT advises clients on various complex corporate law issues involving foreign elements and mergers and acquisitions in various jurisdictions. The firm's skilled lawyers draft and prepare share purchase, shareholders and restructuring agreements for clients in various industries. Services include mergers and acquisitions; corporate reorganisation and structuring; corporate governance and compliance; joint venture and shareholder agreements; incorporation and operational support of legal entities in Russia; setting up of corporate structures in foreign jurisdictions; cross-border corporate transactions.
Commercial transactions: the firm's commercial transaction attorneys handle all types of business transactions including distribution agreements; complex purchases and lease of goods transported by various means; service arrangements; licensing and franchising; loans and financing; commercial real estate leasing, and related transactions. AT has practical experience supervising and closing various types of sales transactions in various sectors, including information technology, finance and service sectors. Due to the fact that AT represents businesses that operate internationally, the firm has substantial experience in transactions that involve compliance with laws of multiple countries. The firm's commercial transaction lawyers offer clients an extensive array of drafting and negotiation services. Services include construction and turn-key project agreements; distributorship agreements; licensing agreements; agency agreements; delivery, sale purchase and supply of goods, barter agreements; pledge, mortgage, security agreements; guarantee, surety agreements; escrow agreements; lease agreements.
Arbitration, litigation and insolvency: the firm's partners and associates are experienced in pre-trial negotiations, handling complex commercial litigation, and enforcing arbitrage and foreign arbitration tribunal awards in Russia and CIS. AT's attorneys represent clients in major Russian courts including Moscow Arbitrage Court, Courts of appeal, Federal Cassation Courts, the Supreme Arbitrage Court, the Constitutional Court. The firm's general court and arbitrage practice includes representing global and domestic clients in contractual disputes, privatisation issues, tax litigation, protection of investment, real estate development and management disputes, bankruptcy [insolvency] procedures and legal suits against credit and financial institutions. At the same time, the firm believes its primary goal is to help clients avoid litigation whenever possible. The team has vast experience in dispute settlement whether by mediation, adjudication or expert determination. Services include commercial litigation; civil litigation; economic crime litigation; international commercial litigation; international arbitration award enforcement; international judgments enforcement; restructuring and insolvency litigation; tax disputes; public and administrative law disputes; shareholder, corporate and partnership disputes; real estate; libel and slander, and defamation; intellectual property and trade marks; E-Commerce, IT and electronic copying; employment law; family law and divorce.
Employment: any company that employs individuals in Russia must strictly adhere to the requirements of Russian labour legislation, work safety rules and related compliance requirements. Along with corporate law issues, foreign investors hiring Russian employees find labour law issues among the first to deal with. AT advises clients in all the legal aspects of employment matters, including preparing and amending employment agreements, compensation structuring, liability of employee, etc. AT Lawyers advises Russian and foreign companies involved in different sectors (financial and banking services, industry, agricultural production, high technologies, etc) due to complex issues of labour law of the Russian Federation: reduction and transfer of staff, employer-initiated termination, obligations for non-competition, and non-solicitation, protection of confidentiality and business secrets, design of optional programmes, advising on contracts with top management. Services include employment agreements; restructuring and redundancy; employment litigation; employee benefits; employment compliance and confidentiality; policies and training; expatriate immigration and visas.
Tax law: AT Lawyers specialises in consulting individual and corporate clients on a wide range of tax issues. The team of qualified experts will not only provide an extensive analysis of fiscal risks, but also propose effective and customised means of their mitigation, including restructuring of asset ownership and cash flows. As a major part of the tax practice, the firm assists with identification of all tax consequences and responsibilities arising out of the client's commercial activities, inter alia, complex security and real estate transactions. Whenever required, it additionally reviews monetary operations in the light of Russian currency control regulations, which differ significantly from common international practices. Recent accession of Russia to treaties on automatic exchange of tax information, as well as introduction of Russian CFC rules on beneficial ownership, has spurred private clients' attention to compliance with international requirements and best practices. The firm has always been ready to provide practically applicable advice on these matters and continues its support during recent tightening of the regulatory regime. Services include tax risk analysis and tax planning; CFC legislation compliance; IFRS application for Russian CFC purposes; use of double tax treaties; international tax planning and tax compliance; use of special tax regimes; currency regulations; filing of tax returns.
Main Contacts
| Department | Name | Email | Telephone |
| --- | --- | --- | --- |
| Private clients | Sergei Alimirzoev | | |
| Private clients | Ilya Aleshchev | | |
| Real estate investments | Julia Zamyatina | | |
| Corporate | Ilya Aleshchev | | |
| Corporate | Asiyat Kulterbaeva | | |
| Commercial transactions | Sergei Alimirzoev | | |
| Commercial transactions | Asiyat Kulterbaeva | | |
| Arbitration, litigation, insolvency | Maxim Trofimov | | |
| Arbitration, litigation, insolvency | Elizaveta Molosnova | | |
| Employment | Julia Zamyatina | | |
| Tax | Sergei Alimirzoev | | |
| Tax | Daria Romanova | | |
Staff Figures
Number of lawyers : 13 at this office : 12
Languages
English Russian
Memberships
Transatlantic Law International (TALI) Labor Law Plus