Firm Profile > HVG Law LLP > Rotterdam, Netherlands
HVG Law LLP
Offices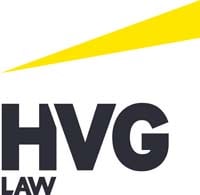 HVG Law LLP
BOOMPJES 258
3011 XZ ROTTERDAM
Netherlands
HVG Law LLP > The Legal 500
Rankings
HVG Law LLP is strategically aligned with EY Tax and is part of the global EY Law network. It handles international energy transactions, regulatory issues and litigation/arbitration. Practice head Sander Simonetti focuses on renewables, infrastructure and trading. Dick Weiffenbach left for an in-house role at the Association of Energy Grid Operators (Netbeheer Nederland).
Key clients
Netherlands Climate Fund
Naftogaz
Energy Park Pottendijk
Wind Park SwifterwinT & Wind Park Oostermoer
Pondera – renewable energy
NV Juva / Westland Infra
Association of Energy Grid Operators (Netbeheer Nederland)
Groenleven/BayWay
Stedin Holding
Rendo
Under the leadership of Misha Lutje Beerenbroek, HVG Law LLP is singled out for its cartel work, merger control expertise and distribution and vertical restraints knowledge. The team also advises clients in the retail and consumer sectors and heavy industry arenas with notable experience acting for listed Japanese multinationals including Hitachi Construction Machinery Europe and Mitsubishi Caterpillar Forklift.
Key clients
REMONDIS
Unilin
Coop Supermarkten
SHOP APOTHEKE EUROPE
Alpro Comm V.A.
EY Assurance
Hitachi Construction Machinery Europe
Mitsubishi Caterpillar Forklift
Shin-Etsu
Nichirei
Kawasaki Motors Europe
Fonterra
De Jong Verpakking
Novomatic
HVG Law LLP's broad expertise includes corporate restructurings and insolvency administrations, where team members are often appointed as trustees. Its client base includes shareholders, banks, investors and creditors, and the practice is active in the retail, healthcare, energy and real estate sectors. Robin de Wit, Jan Padberg and Johan Westerhof head the team.
Practice head(s):
Robin de Wit; Jan Padberg; Johan Westerhof
Testimonials
'Both employees and partners are accessible.'
'Because their experience in bankruptcies as trustees, they act in a practical way, without losing the sharp legal knowledge.'
'The team has experience both as acting as a liquidator and as advisor for companies in financial distress.'
'Both Jan Padberg and Robin de Wit are very pleasant to work with.'
'Robin de Wit is a strong and pragmatic insolvency advisor who wants to come to the best deal possible for all stakeholders involved.'
'Jan Padberg is persuasive, knowledgeable, responsive and pragmatic in his approach.'
'Johan Westerhof is very experienced and practical in his approach.'
Johan Westerhof is very capable of leading a team and is fun to work with.'
Key clients
TravelBird (administration)
Joost Zorgt (administration)
Legal advisor to the administrators of Nortel Networks
TCN UROP SE (administration)
M.J. Weerman Bloemengroothandel (administration)
Daan Auctions (administration)
Court appointed liquidation of GFH Paraplufonds / Dutch Authority of Financial Markets
Syntrus Achmea Real Estate & Finance
NV Rendo Holding
JenS Beenhakker / Hulpmiddelencentrum
ArcelorMittal Projects Europe B.V.
Dogus Holding
Charles Vögele (administration)
Show Theatre Equipment (administration)
Stichting Victas (administration)
HVG Law LLP 'has unique capabilities to really understand the character of the business deal and to structure the transaction accordingly'. Key names include Rotterdam-based corporate and M&A group head Sijmen de Lange, Hendrik-Jan Bleijerveld in Utrecht and Rutger Lambriex in Amsterdam. Alongside its corporate expertise, the team also utilises an alliance with EY Tax on cross-border work.
Other key lawyers:
Testimonials
'The HVG team is a real partner. They think with the client to get to the envisaged goal. Even in case of sudden hurdles they will keep momentum to drive the project home, creative and practical.'
'The HVG team has unique capabilities to really understand the character of the business deal and to structure the transaction accordingly. All necessary skills are present in the team. Professional, service oriented and likable!'
'Always available when needed and interested in all angles instead of narrow legal view to ensure that the project will practically work for the client.'
'The whole HVG team is very professional and easy to work with. No delays but concrete actions. No hesitation to go to court if necessary. A special mention to the HVG partner Sijmen de Lange for his management of out HVG team.'
Key clients
Anywhere365 / Bregal Milestone
Mentha Capital / Van Vulpen
Q-Park / P1
Remondis / Baetsen
EW Facility / Bencis
Fonterra
Office Centre
Enreach
XXL Horeca
Maximum
Cire Invest
TopigsNorsvin
HVG Law LLP is in strategic alliance with Ernst & Young Tax and is part of its global network. It takes a multidisciplinary approach to employment matters, drawing on the strengths of its IP, IT, wage tax, social security and pensions practices. Team head Joost van Ladesteijn is well-regarded for litigated matters.
Key clients
Belkin – Foxconn
Mainfreight
Amplifon / Beter Horen
AB Vakwerk
Harvest House
Company specialized in metrology
De Jong Verpakking
Tank Services Pernis
Quaker
EY
HVG Law LLP has noted expertise in commercial real estate transactions, leasing, project development, energy transition issues and litigation. It handles the real estate aspects of retail, car park, healthcare, construction, energy, and leisure developments. Sander van Leeuwen and Jan Willem Stouthart head the team.
Practice head(s):
Sander van Leeuwen; Jan Willem Stouthart
Testimonials
'The team of Jan Willem Stouthart has a pragmatic approach with focus on the important issues and understanding of the business'.
'Quick response time, outstanding quality and experienced colleagues'.                            
'Jan Willem Stouthart is very experienced and has an excellent focus, always a pleasure to work with'.
'The team is familiar with our business, one word is enough for them to understand exactly what we want'.
'The team is totally engaged with the project at hand and can be consulted at a moment's notice'
'Responses are quick and adequate, giving the right input and advice for us to conduct our business more efficiently'.
'Having this team to manage our legal affairs means we can be sure it is handled properly'.
'They speak our language and understand the way we think and know what we want'.
Key clients
Q-Park
Capricorn Capital Group
Green Real Estate
Dunavast
Boele & Van Eesteren
De Kijkduinse Ontwikkelingsmaatschappij
Metterwoon Vastgoed
Hortus Groep
Royal Cosun
Aspro s.a. (indirectly owning leisure parks in the Netherlands); (and its subsidiairies Delta Park Neeltje Jans, Linneaushof, Dolfinarium)
MidNed projectontwikkeling
Coop Real Estate, Coop Supermarkets
Corum SA
Remondis
Count Real Estate
Triple Living
Gemeente Goes
Vakantiepark Eemhof
HVG Law LLP >
Firm Profile
The firm: HVG Law combines high-quality legal services with a focus on practical solutions and sector-specific knowledge. Ranking among the top Dutch law firms, measured by its scope and size of services, HVG Law employs 150 attorneys at law and (candidate) civil law notaries who are active in all of the legal areas relevant to businesses. With offices in Amsterdam, Eindhoven, Rotterdam, Utrecht and a legal desk in New York, San Jose (Ca, USA) and Chicago (Illinois), HVG Law provides legal services on both a national and international scale.
The firm represents international and national mid-markets and top companies, government entities and non-profit organisations. Clients include listed and non-listed companies, financial institutions, institutional investors, public utilities, healthcare and government bodies, property developers, contractors and start-ups. HVG Law has a deep commitment to excellent advice with a focus on high quality, speed of service and meeting clients' needs. The firm values open communication and is always willing to go the extra mile to help clients achieve their objectives.
The combination of legal expertise, sector-specific knowledge and enterprising spirit clearly sets the firm apart in the market. An important element in this respect is the firm's alliance with EY Tax, which makes it possible to form multidisciplinary teams whenever needed. Each team includes various groups of specialists and is able to reach beyond physical office boundaries. To liaise with these teams, clients are provided with a designated contact.
Because of its strategic alliance with EY Tax, HVG Law forms part of the international EY Law network which brings together more than 3,500 legal professionals and 2,400 lawyers who are active in more than 90+ countries. The EY Law network allows the firm to offer legal solutions on a truly integrated, international basis.
Areas of practice: HVG Law offers legal services in the following areas of expertise: commercial agreements, competition, compliance, corporate M&A, corporate restructuring, digital, cyber and privacy, energy and utilities, financial regulatory, health and life sciences, insolvency and restructuring, labor and employment, pensions and real estate.
In addition, the firm focuses on a number of specific sectors: energy (power and utilities, oil and gas), government and public sector, health, technology and telecommunications, and private equity.
Furthermore HVG Law has a dedicated team of lawyers to assist Dutch companies with doing business in Japan and Asia and to support Japanese and Asian companies in mastering the many legal challenges in Europe.
The HVG Innovation team has a focus on advising (international) start-ups on their new business in the Netherlands.
Lawyer Profiles
| Photo | Name | Position | Profile |
| --- | --- | --- | --- |
| | Mr Jan Andringa | Jan is active in the healthcare & life sciences, biotech/pharma and technology… | View Profile |
| | Mr Hendrik-Jan Bleijerveld | Hendrik-Jan Bleijerveld is responsible for the Corporate/M&A practice at HVG Law in… | View Profile |
| | Mr Matthijs Driedonks | Matthijs Driedonks is a partner in the Corporate/M&A practice at HVG in… | View Profile |
| | Mr Rutger Lambriex | Rutger Lambriex practices in the area of international commercial and corporate law.… | View Profile |
| | Mrs Nicolette Opdam | Nicolette has about 25 years of experience in the pensionlaw, regulatory law and compliance practice.… | View Profile |
| | Mr Jan Padberg | Jan Padberg is active in the Corporate & Commercial practice group with… | View Profile |
| | Mr Martijn Udo de Haes | Martijn Udo de Haes is active in the international corporate law practice.… | View Profile |
| | Mrs Saskia Vermeer - de Jongh | Saskia is partner at HVG Law since 2019 and located in the… | View Profile |
| | Mr Johan Westerhof | Johan is active in the field of corporate law in the broadest… | View Profile |
| | Mr Bart Wolters | Bart Wolters works in the national and international corporate law practice. He… | View Profile |
| | Mr Frank Zandee | Frank Zandee is a partner in the Corporate / M&A practice at… | View Profile |
| | Mr Merel Zwankhuizen | Merel is a Partner in the Corporate M&A expertise group at HVG… | View Profile |
| | Mr Sijmen de Lange | Sijmen de Lange works as practice group leader in the corporate law… | View Profile |
| | Mrs Susan ten Haaf | Susan started her career in 1998 as a legal adviser within the… | View Profile |
| | Mr Sander van Leeuwen | Sander started his carreer at HVG Law in 2001 and became a… | View Profile |
| | Mr Sandra van Loon-Vercauteren | Sandra van Loon-Vercauteren works as a civil law notary in the corporate… | View Profile |
Staff Figures
Number of lawyers : 150 at this office : 45
Languages
Arabic Chinese (Mandarin) English French German Italian Japanese Spanish
Memberships
EY Tax International EY Law Network
Other
Other offices : Eindhoven Other offices : Amsterdam Other offices : The Hague Other offices : Utrecht Other offices : Chicago (Illinois) Other offices : New York Other offices : San Jose (Ca, USA)
Diversity/Community
Improving our impact on the environment
Responsible and sustainable entrepreneurship is inherent to our standards and the manner in which we do business. This enables us to be of added value, in the long term, to our employees, clients and society in general, as well as the environment we form part of. We channel our efforts in the field of social responsibility in the following core areas.
Community
We, as a responsible employer, encourage our people to get involved in social organisations, because we can contribute with our most valuable asset, knowledge. We do this among other things by means of our sponsorship of Pro Bono Connect. Through Pro Bono Connect we offer free legal advice and assistance to a broad group of social organisations (NGOs) that support the common interest of human rights.
Environment
A healthy environment is important to us and to our organisation. We have established a number of initiatives within our company to improve our impact on the environment. This has resulted in a policy that is focused on, amongst others, the reduction of energy and paper usage and the purchase of environmentally-friendly products; we encourage the use of electric cars and we have implemented an ecologically responsible travel policy for all employees.
People
HVG Law offers its employees every possible opportunity to develop, to grow and to be successful. We have, for example, integrated social responsibility in our training courses through the HVG Law School. By doing this, our employees acquire points of reference that help them to develop into competent and socially skilled individuals in society.
International Capabilities
International
HVG Law is part of the global EY Law network, currently with more than 3,500 professionals, 2,400 legal advisors and 1,100 professionals for managed services who are active in more than 133 offices in 84 countries.
We work in all areas of law and all sectors that are relevant to the business community: directors, shareholders and public authorities; we know your business as well as your market.
With offices in New York, Chicago and San Jose (Donahue & Partners LLP in the US), we are able to offer our national and international clients solutions for their legal issues.