brL Avocats > Paris, France > Firm Profile
brL Avocats
Offices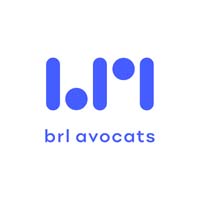 brL Avocats
11 - 13 AVENUE DE FRIEDLAND
75008 PARIS
France
brL Avocats > The Legal 500
Rankings
Employment law boutique
brL Avocats
offers a solid team and regional offices (Lille, Strasbourg, Lyon, Bordeaux, Montpellier, Nantes, Vannes) in addition to its main Paris base. The team is able to provide the full range of expertise, regularly assisting clients with collective negotiations, downsizing and site closure projects and with managing crisis situations such as strikes or other Covid-19-related issues. The team is also well versed in managing sensitive individual files dealing with the death of employees. Social security and remuneration issues are also dealt with. The diverse client base includes several large companies as well as smaller ones, with the healthcare, food, electronics, energy and posting services among the varied caseload.
Nicolas Czernichow
is the head of the practice. The other key partners are
Jean d'Aleman
,
Thomas Godey
,
Thomas Humbert
,
Véronique Martin-Bozzi
,
Saïd Sadaoui
,
Henri Guyot
 and
Hugo-Bernard Pouillaude
, who has strong expertise in the public sector.
Suzanne Gal
 and
Camille Bres
made partner in 2021. Associate
Bastien Nicolini
heads the firm's compensation and benefits practice.
Testimonials
'A team of experts who have supported us for many years. They are pragmatic, available, and responsive.'
'Pragmatism, reactivity, availability and a real knowledge of our company which allows great efficiency.'
'Very practical and adapted advice spanning written consultations and innovative solutions.'
'Suzanne Gal knows our industry sector well. She offers a brilliant legal approach and knows how to adapt to our company.'
'The team and Thomas Humbert in particular are able to understand and take concrete measures, weighing legal risks for our business.'
'Thomas Humbert is flexible, has a very concrete approach, and is attentive to clients.'
'The collaboration is fluid and efficient, there is a close relationship which allows to have visibility on current subjects and great follow-up.'
'The lawyers are friendly, dynamic and offer quality support.'
Key clients
Vinci (various subsidiaries)
Groupe FNAC
Conforama
Groupe Accor
Lorca Group
General Mills and Yoplait
Cerba Healthcare / Cerballiance Group
Signify
AGCS (Allianz Group Corporate Specialty)
Kuehne Nagel
Nestlé France
OGF
Crédit Agricole Immobilier
Aperam
Lacoste
Calzedonia France
Danone SA
Danone Waters
SAEME Volvic
Zadig & Voltaire
DS SMITH Packaging
Lagardère Travel Retail
brL Avocats >
Firm Profile
The firm: brl Avocats (brl) is an independent firm that specialises in French labour and employment law. The firm was founded in 2001 in Paris. brl avocats has regional offices that enable it to cover the entire French territory. brl currently has 11 partners and about 50 lawyers in total who provide counsel, litigation and training services to French and international corporate clients.
The firm advises on all aspects of collective and individual employment relationships. brl can scale its services to provide quality, timely assistance with individual cases, day-to-day compliance matters and major workforce changes. The firm's experienced litigators represent clients before all the French labour, employment and social security courts, including for appeals.
brl provides pragmatic, risk-sensitive solutions based on in-depth knowledge of its clients and of the business environments in which they operate. The firm can also meet the specific requirements of international clients, and offers fluent services in English, German and Spanish.
brl offers a variety of bespoke training programmes to companies and hosts quarterly seminars on current legal affairs. The firm is a Datadock-accredited training services provider.
Areas of practice: brl provides counsel, litigation and training services to French and foreign corporate clients, ranging from French SMEs to multinational groups.
Assistance with the employment-related consequences of restructurings: brl advises on all stages of employee transfers, mass layoffs, voluntary redundancies and site closures. Clients benefit from comprehensive legal services, starting with a risk analysis of the rationale for the project and continuing through to assistance with implementation and representation in post-restructuring disputes.
Collective bargaining: the firm advises clients on all aspects of collective bargaining. brL's lawyers design agreements and advise on negotiations in areas such as working time compliance, mobility and competitiveness. For recurring bargaining obligations, such as annual wage negotiations, brL assists its clients in defining short-term negotiating targets and implementing long-term strategies.
Compensation and benefits: brl advises clients on matters ranging from workforce-wide compliance with social security regulations to tailored compensation packages for senior executives. The firm assists in implementing and optimising the mandatory schemes required by French law for death and disability benefits, pensions and healthcare, as well as profit-sharing and incentive schemes.
Relations with employee representatives: the firm advises on all aspects of employee representation obligations (obligations to provide information and consultation on a regular basis or in connection with specific projects such as reorganisation).
Individual employment relationships: brl advises on hiring and retaining employees, particularly key executives, through contracts, bonus packages and incentive schemes, and on employee mobility (secondment and expatriation). For individual employee disputes, the firm provides counsel during the severance process and represents the employer in the event of litigation.
Occupational health and safety: the firm assists clients in ensuring legal compliance, including with the prevention of harassment in its various forms. brl advises on claims against employers involving occupational health and safety, and provides representation services during the pre-litigation and litigation phases.
Employment relationships governed by public law: brl advises on civil service law for public sector employees as well as matters involving private sector employees who are protected from dismissal by the labour inspectorate.
Litigation: brl represents its clients before all the French lower and appeal courts that have jurisdiction over labour, employment and social security disputes.
Main Contacts
| Department | Name | Email | Telephone |
| --- | --- | --- | --- |
| Assistance with the employment-related consequences of restructurings | Nicolas Czernichow | | |
| Compensation and benefits | Bastien Nicolini | | |
| Collective bargaining | Nicolas Czernichow | | |
| Relations with employee representatives | Nicolas Czernichow | | |
| Individual employment relationships, variable remuneration and mobility | Nicolas Czernichow | | |
| Occupational health and safety, employers' criminal liability | Thomas Humbert | | |
| Employment relationships governed by public law | Hugo-Bernard Pouillaude | | |
| Litigation | Nicolas Czernichow | | |
Staff Figures
Number of lawyers : 50
Languages
English French German Spanish Romanian
Memberships
European Employment Lawyers Association (EELA) American Bar Association
Other
Other offices : Lyon Other offices : Montpellier Other offices : Strasbourg Other offices : Bordeaux Other offices : Lille Other offices : Nantes Other offices : Vannes : Marseille
Client Testimonials
CLIENT: Mathieu PROD'HOMME – Responsable juridique & social
COMPANY/FIRM: SAUR
TESTIMONIAL: Bastien Nicolini is very professional, friendly and responsive. His team is versatile and also very professional and responsive. Their availability, responsiveness a make them partners of very high quality and trust.
---
CLIENT: Marie GODARD – Directrice Générale Adjointe
COMPANY/FIRM: PARIS HABITAT
TESTIMONIAL: BRL est un cabinet qui, au-delà d'un large spectre d'expertises juridiques, appréhende le contexte de l'entreprise et les enjeux des situations dans leurs diversités afin d'apporter des conseils sur-mesure et adaptés. Lorsque le contentieux ne peut être évité, le cabinet est présent et force de proposition, les plaidoiries sont préparées et de qualité pour défendre au mieux les intérêts de leur client. Le suivi des dossiers est rigoureux et proactif.
Traduction: BRL is a firm which, beyond a broad spectrum of legal expertise, understands the context of the company and the stakes of the situations in their diversity in order to provide tailor-made and adapted advice. When litigation cannot be avoided, the firm is present and makes proposals, the pleadings are prepared and of high quality to defend the interests of their clients. The follow-up of cases is rigorous and proactive.
---
CLIENT: Thomas SALLOT – PDG
COMPANY/FIRM: ALHENA
TESTIMONIAL: Je travaille avec le cabinet BrL depuis 2015 sur tous les sujets qui touchent le droit social, le droit public ainsi que le droit de la sécurité sociale. A ce jour, je peux dire sans retenue que BrL a su non seulement défendre mon entreprise au tribunal mais m'a aussi apporté des conseils pertinents pour assurer l'avenir de mon groupe dans des contextes très complexes tels que le COVID ou de conflits sociaux. Je recommande chaudement ce cabinet à toutes les entreprises soucieuses de trouver un partenaire de qualité pour les accompagner dans leur développement.
Traduction: I have been working with BrL since 2015 on all matters relating to employment law, public law and social security law. To date, I can say without reservation that BrL has not only defended my company in court but has also provided me with relevant advice to ensure the future of my group in very complex contexts such as COVID or social conflicts. I highly recommend this firm to all companies that want to find a quality partner to accompany them in their development.
---
CLIENT: Tiphaine LEOST
COMPANY/FIRM: FNAC DARTY
TESTIMONIAL: BRL sait utiliser sa technicité au service des clients, en adaptant ses conseils au regard de l'activité de ces derniers et des enjeux business.
Traudction: BRL knows how to use its technical expertise to serve its clients, adapting its advice to their activities and business challenges.