Firm Profile > Mahmood Hussain Advocates & Legal Consultancy > Dubai, United Arab Emirates
Mahmood Hussain Advocates & Legal Consultancy
Offices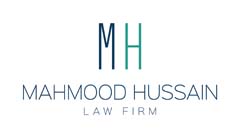 Mahmood Hussain Advocates & Legal Consultancy
Office 303-304
BAY SQUARE BUILDING 12
PO BOX 233066, Business Bay
United Arab Emirates
Mahmood Hussain Advocates & Legal Consultancy > The Legal 500
Rankings
Mahmood Hussain Advocates & Legal Consultancy's name partner Mahmood Hussain is a key contact in the team. Hafidh Thani is the firm's managing partner, and Kushagra Ashok Arora is another key contact in the disputes practice.
Practice head(s):
Key clients
Reem Capital Contracting LLC
Union Properties & Thermo LLC
Grand Millennium Hotel
National Bank of Fujairah
Pure Decore Enterprises LLC
Kennedys
Ali Aladilie Construction
Shaik Holdings
Lootah Group
Paramount Hotels & Resorts
Halona Development Ltd
Evolvence
Modul University
Mahmood Hussain Advocates & Legal Consultancy >
Firm Profile
The firm: Mahmood Hussain Advocates and Legal Consultancy (MHLF) was founded in September 2012 by Mr Mahmood Hussain. Since then, the firm has grown to be one of UAE's leading legal service provider, an active boutique firm with international exposure and expertise that focuses on select clients and quality mandates. 
The firm is distinguished for providing solution-oriented and value-adding services to its clients with strong knowledge and understanding of Clients business and commercial needs. This success is attributed to the nationally and internationally-trained team of regional and global lawyers. MHLF proudly is supported with strategic and planning expertise which is essential for conflict resolution, corporate, policies development and legislative services. 
The firm is now well established and recognized as an arbitration and conflict resolution expert in commercial and corporate matters and noticeable in providing comprehensive legal solutions for complex legal challenges. 
The team is dedicated and has extensive knowledge on UAE laws. MHLF lawyers also have the skills to blend international best practices into their services, which helps meet the region's unique needs. 
The firm specializes in providing advice on mergers and acquisitions, complex business transactions which include but not limited to private equity deals, corporate governance, and legal structuring. 
Over the years, MHLF has nurtured and grown a client base that includes high net worth individuals, major corporations, LLCs, family-owned businesses, private and public stock companies, and governmental and semi-governmental bodies. 
As a member of Worldwide Lawyers Association (WLA), MHLF assists clients in various jurisdictions including Morocco, Kingdom of Saudi Arabia, Qatar, Tunisia, Turkey, Oman, Cyprus, Kazakhstan, Egypt, Tunisia, Panama, Romania, Kuwait, Italy, and the United Kingdom. 
The uniqueness of MHLF legal experts can be seen in their focus on client satisfaction. As a UAE based law firm equipped with international highly rewarded lawyers registered by different legal bodies such as England & wales Courts, Indian Bar association, French, Lebanese and other jurisdictions, the firm today celebrates its diversity not only on the ethnic backgrounds but the ability to access different legal systems with capability to maintain more than 10 different languages and dialogs so to assure that MHLF clients are served by international standards with local knowledge. 
We ensure that we exceed client expectations. Our team of lawyers and staff are rewarded to provide expert solutions that fulfill client's goals. The team is available when and where you need them to be ready to offer expert legal representation. 
 Overview: Mahmood Hussain Advocates and Legal Consultancy (MHLF) has over the years become known for providing high-end solutions to legal problems. The firm ensures that all clients, whether local or regional, achieve desired results. 
We are equipped and enjoy most dynamic, skilled and effective Litigation and Arbitration experts in different fields, however, our lawyers and staff have unprecedented experience in negotiations, dealing with legal issues and litigations. We do this by first mastering our client's business and their working environment. 
This enables us to partner with the client in pursuing the best strategic actions that steer them away from all legal challenges encountered during business operations. 
Our mission: To Promote the Firm sustainable growth through internationally recognized brand , an effective legal services and an efficient service process hence to serve clients with the best global practices while helping them achieve their interests and aspirations.
Our vision: To become a UAE tier 1 law firm that provides efficient and dynamic legal services and practical conflict resolution solutions for its clients by 2021. Thus, our focus in building customized, personalized, while adhering to the company's core values of integrity, honor, objectivity, credibility, and impartiality remain to be our concrete base.
Our values: Thus, our focus in building customized, personalized, while adhering to the company's core values of integrity, honor, objectivity, credibility, and impartiality remain to be our concrete base.
Facts and numbers: MHLF has over time evolved to become one of UAE's most sort after legal service providers. 
Starting with only three employees, the firm now has a total of 35 employees. It has 21 lawyers and six partners. The growth of MHLF team is noticed in a very specialized and non- traditional areas such as fine art laws, media and intellectual property, fintech and finance, smart innovation, family offices and trust with a focus in the development of legislative frameworks services. However, the expertise of conflict resolution services, employment, corporate and commercial such as M&A and hospitality are remain to be the top of its peers in the UAE local firm matrix. 
The global gender gap report 2017, ranks the UAE as the second highest Arab country to offer women the same rights as men. Women today represent 46.6 percent of the labour force in the UAE. At MHLF, we believe in giving women the same opportunities as men. Out of the 21 lawyers 
Services: MHLF is committed to consistently providing exceptional legal services. We dedicate ourselves to representing our clients' best interests as efficiently and effectively as possible.
MHLF represents clients across a wide range of practice areas. These include:
Criminal Law
 Insurance
Litigation
Arbitration
Corporate/ Commercial
Government Policy & Regulations
Construction & Engineering
Franchise & Company Set Up
Family & Personal Status
Employment & Labour Law
TMT & Intellectual Property
Financial Services
Areas of expertise
Criminal law: Being involved in a criminal law case in the UAE requires the support of legal professionals who have extensive experience with the local justice system. The MHLF Criminal Law department is led by the Litigation team who respond to any case related to filing a complaint at the police station, transferring the complaint to public prosecutions, or it's transfer to the courts.
Our team of experts also represent clients in civil and commercial criminal law cases when needed.
Communication is key when working a criminal law case, which is why our lawyers put an emphasis on working closely with clients, to provide legal opinions, updates, and a detailed explanation on all procedures.
Members from our devoted legal team are committed to being available in courts at any given moment; we meet with judges, present valid arguments before them, and submit our client memorandums before the courts. While drafting memorandums, we are in close conversation with clients for detailed reviews and feedback.
Our criminal law representatives have various areas of expertise to include security fraud, embezzlement, corporate fraud and money laundering. We cater to both local and international clients in support of any of the above-mentioned services.
Our legal teams are fluent in Arabic, English, Persian, and Urdu, covering a large part of the population's language requirement, and providing speakers the comfort of communicating in their mother tongue.
No matter what the case, MHLF associates create legal strategies to reinforce and protect our client's rights while ensuring successful results inside and outside of the courts.
Insurance: Insurance companies aim at making profits and sometimes disputes arise when it comes to paying. Handling of this disputes requires a neutral entity who is aware of the law and who knows how commercial disputes can affect companies. 
Our insurance lawyers at Mahmood Hussain Advocates and Legal Consultancy, have the experience, skills, and expertise required to cost-effectively and quickly solve these complex disputes. 
MHLF offers the policyholder legal solutions that help them claim their insurance. We have experience challenging different kinds of insurance disputes including property, automotive, short/long term disability, business owners, marine insurance claims, and health or life claims. 
Litigation: The litigation practice in the Mahmood Hussain Advocates & Legal Consultancy has been a cornerstone of the firm's practice since its inception. Hence, we grant significant importance to this sector. Our litigation attorneys handle cases from local litigation to complex international disputes. Our lawyers have rights of audience in Dubai Courts, all Emirates Courts and Tribunals, the Dubai International Financial Centre, the Rent Committee. As well as the Dubai International Arbitration Centre and other national and international arbitration centers.
Attention to details in all procedure is vital to the outcome of a case, as well as meticulous collaboration with our clients and a well-drafted argumentation.With the aid of our highly experienced litigation lawyers, we conduct the following:
 Registering Criminal Cases at Court
Conducting Claims and/or Settlements
Resolving Civil or Criminal cases before Courts
Preparing all kinds of Attachments
Imposing Travel Bans
Performing all other necessary Functions and Procedures necessary to bring a case to a Final Judgment in our Clients Favor.
Arbitration: By becoming a global community, UAE has opened its doors to a host of people from different nationalities willing to open businesses, live or work here. We are agile and seek to avoid disputes by proactively anticipating conflict areas before a client experiences them. However, when disputes happen, our team of dedicated lawyers move to neutralize any conflicting situation(s).
With a distinct team of qualified civil law and common law lawyers and attorneys, our arbitration practice provides operative and tailormade expertise to our clients. Drawing upon the resources of our network, we deploy teams that are adapted to the specific requirements of the dispute, in terms of both geographic as well as industry specific expertise.
Our objective is to resolve disputes to our clients' satisfaction as cost effectively and efficiently as possible. We have the niche to develop and implement innovative commercial solutions for a favorable outcome for our clients in broad swathe of high-profile cases. The firm specializes in multiple forms of dispute resolution, with a particular focus on international arbitration, enforcement and cross-border disputes under various legal systems, and has an expert knowledge in investment arbitration, energy arbitration, litigation funding and claim assignment methods.
We regularly act on behalf of the clients in diverse disputes, both as Counsel and Arbitrators including but not limited to M&A disputes, corporate, construction, infrastructure, hospitality, insurance, IP, pharmaceutical, banking & finance, international contracts, trading, telecommunications sector. Our renowned Real Estate Litigation practice is known for representing reputable developers, contractors, investors, and subcontractors in the UAE. Our lawyers are knowledgeable in arbitration law in the UAE and under major legal systems and have merged with the highly valued culture at the courts. We have time and time again proved to be effective at handling arbitration cases. We have structured negotiation techniques that enable both parties to commit, communicate, and negotiate effectively.
Our experience extends to the Dubai International Arbitration Centre (DIAC), DIFC-LCIA, ADGM, ADCCAD, CRCICA and the International Chambers of Commerce (ICC). Our team is efficient in handling arbitrations in global languages such as English, Arabic and French.
Our expertise can be seen in the high value and complex arbitrations that we have handled. We have also worked as co-counsel alongside some distinguished international firms to provide expert advice on UAE law. We have also a niche expertise in UAE/GCC laws governed arbitrations, handled in close coordination with a local civil law team. This separates us from many firms that do not have litigation functions or outsource (coordination problems), therefore that lack early involvement of litigation teams in the arbitrations and throughout the process till enforcement.
Some of our lawyers have been appointed as Tribunal Chairman, UAE legal expert and Sole Arbitrator. Treaty planning regarding investment protection mechanisms in multiple jurisdictions and related DR procedures is another area of expertise that the firm has.
Corporate and commercial: Historically Dubai's economy was built on the oil industry. However present development has seen Multinational Corporations from different sectors like Information Technology, Media, Banking, Hospitality and many more come and set up their businesses in GCC.
Businesses in the UAE need to comply with a wide range of procedures and legal processes. At MHLF, we provide corporate and commercial advisory services to ensure that your business transactions are conducted smoothly and your business interests are legally protected. Our strength lies in our in-depth understanding and knowledge of the local legal and regulatory environment which, when coupled with the delivery of our advice in line with international and domestic legal standards, enables us to provide the most cost-effective, practical and commercial advice whilst ensuring legal objectives are also met.
Corporate governance: MHLF has an enviable Corporate governance expertise that has proved to be the center of high value and complex corporate advisory matters. The team has in-depth knowledge and expertise in all areas of Corporate Governance including development and amendment of corporate governance policies, review existing policies, map best practices locally and globally, regular disclosure and implementation of transparency and accountability procedures for the Board of Directors, execution of audit and internal controls, verification systems for conflict of interests and other party transactions, drafting and implementation of whistle blowing processes.The team boasts of specialized services involving cross-disciplinary expertise in balancing the interests of multiple stakeholders. We advise banks, family businesses and public and private companies on their corporate governance practices.  Providing more than just advice, our clients receive a tailored manual specific to their needs in light of new regulations and policies. Additionally, we maintain constant communication with regulators within the region, ensuring we remain on top of corporate governance requirements.
Mergers and acquisitions: M&A necessitates the depth of understanding across divisions and sub-divisions to manage expectations flawlessly. Our M&A practice has handled domestic and cross border transactions and our expertise extends beyond legal consultations and counsel to facilitate mergers and acquisitions. At MHLF, we specialize in all aspects of mergers and acquisitions and general transactional work including specialized legal due diligence, share sale and purchase contracts, shareholder agreements, company charter documents and petitions with regulatory entities. Transactions handled include cross-border transactions, acquisitions or disposals of businesses and companies based in the GCC Region, mergers, consolidations, joint ventures and strategic alliances.  Hence, we are a full-service law firm in the region and are able to provide services from market-leading litigation, employment, property, IP and cross border transactions to offer our clients an unparalleled suite of specialist practice areas.
Corporate restructuring:
Looking at revamping your corporate structure? UAE laws set down a number of clauses that an organization needs to adhere to while Corporate restructuring.
MHLF services will ensure a smooth legal transition for your manpower as well as time to plan your strategy. Our services will include planning, advice on legal requirements, ownership, and operational and legal restructuring to ensure that your overall corporate objective is achieved in line with the existing legal framework of UAE.
The strength of our team comes not only from our in-depth knowledge and experience of regional laws and regulations, but also from our awareness of local regulatory practices achieved through close working relationships with regulatory authorities and ministries.

Private equity, investment and joint ventures: In a competitive market such as the UAE, corporations have to constantly analyze and modify their capital gains, risks and investment portfolio.

At MHLF, we recognize the risk faced across sectors and territories when it comes to diversifying risks to raise capital. From structuring separate LLCs to drafting and implementing JV agreements, we have the knowledge, connection and resources to ensure efficient facilitation of any private equity, investment or joint venture requirements for your organization. We achieve reliable and competitively focused outcomes due to our thorough understanding of regional legal issues and practical know-how.
Government policy and regulations: As the UAE market expands and evolves to meet the growing demands of international and domestic businesses, government policies and regulations evolve with it. This yields the need for businesses to be consistently informed on changes that can directly or indirectly affect their activity in the region.
Our team of highly skilled lawyers, led by the Mahmood Hussain Corporate Division, are always at the forefront of governmental developments, ensuring that clients are in compliance with the latest in policy and regulation reforms.
The division is regularly informed by federal and state government authorities such as the UAE Central Bank, The Securities and Commodities Authority, Dubai International Financial Center, and the Abu Dhabi Global Market, thus advising our clients accordingly.
Our extensive experience in a wide range of legal areas such as mergers and acquisitions, corporate structuring and restructuring, corporate governance and more, provides us with thorough knowledge in relevant government policies and regulations and a well-rounded approach to all business segments.
The division has experience in reviewing and drafting government regulation and policy documents which gives us a competitive edge in advising clients in legal strategy and solutions involving the same. Our areas of expertise include:
Reviewing of relevant regulations and documents
Drafting of regulations, policies, white papers
Providing legal opinion on queries raised by the client
General advisory associated with the subject area
With the upcoming Expo 2020 the UAE government has been introducing major reforms in legislation to invite investment to the region. Our team are up to date with all recent and anticipated government activities, in order to provide our clients with consultation and strategies that exceed expectation.
Construction and engineering : Over the last few years, the UAE engineering and construction industry has been a key economic driver as the country is always seeking to improve its infrastructure. 
Mahmood Hussain Advocates and Legal Consultancy (MHLF) offers the construction and engineering sector clients comprehensive services for their dispute resolution and procurement issues. 
Our understanding of the law in this jurisdiction puts us at the forefront of meeting their needs and interests. Due to the sector's diversity, our multilingual experienced lawyers have helped us meet their expectations. 
Some of the clients we have successfully represented include developers, contractors, financiers, project consultants, and major sub-contractors. 
We assist them in all contract interpretation and procedure aspects throughout the course of the project. These include: 
 Structuring and financing the project

 

 Drafting contracts

 

 Advising as the project continues

 

 Project completion advice

 

 Termination advise that extends to litigation and dispute resolution.

 
MHLF prides itself of unparalleled expertise in the areas of environmental, civil engineering, development, infrastructure, and regeneration litigation. We deal with both complex and high-profile deals. 
Some of the projects we have worked on include: 
 Infrastructure projects including roads, dams, railways, water and
sewerage systems and harbors

 

 Residential developments especial high rises

 

 Retail and factory developments

 

 Education facilities,

 

 Hospitals and healthcare institutions

 
Franchise and company set up : The vibrant business environment in the UAE, tourists seeking to buy from familiar brands, and the multicultural population makes the UAE a fertile franchising ground. 
The prospect of expanding businesses drives brand owners to the UAE while the local community benefits from operating their own business. 
The commercial agencies law 
This is a law considered in the case of franchise arrangements. For a contract to apply; 
A UAE national must be the owner of the company or be an entity owned entirely by UAE nationals.

 

Exclusivity of the relationship is a must either to the territory or a specific product.

 

The relationship between the two parties must be registered.

 
Franchises are a common phenomenon in the UAE since it provides a good market for investors willing to test their products in a diverse population. Some of the common international brands include restaurants, coffee shops, hotels, restaurants, food and beverage companies, ice cream shops, cloth designers, etc. The businesses are branded with international trademarks and provide international quality products. 
The legal team at Mahmood Hussain Advocates and Legal Consultancy believe that franchising will continue to be a huge investment opportunity. It will benefit both the local investors and global investors as they seek to expand their markets. 
The Mahmood Hussain Advocates and Legal Consultancy has a dedicated franchise team uniquely positioned to help you make your business dream a reality. We guide you from the structuring to managing and growing the franchise. 
The MHLF team has years of experience and understands the legal issues associated with owning a franchise and the relationship that ensues between the two parties. 
We build long-term relationships with our franchise clients in the quest to ensure we deliver innovative and creative legal services throughout every growth stage. 
Family and personal status: With a multitude of citizens from different nationalities and a huge expat population, we ensure that clients know their rights. We provide advice that ensures a smooth transaction in case of estate disposals or divorce. 
If you are considering getting a divorce or dealing with family matters, then Mahmood Hussain Advocates and Legal Consultancy is your answer. We listen to you and then provide you with advice on how to solve the issue. 
We try to ensure that all family disputes are handled either via mediation, negotiation, litigation, or collaboration. We handle cases with children with utmost care to intelligently guard their feelings and prevent them from being scarred for life. 
Hiring the team at MHLF ensures that we find all assets and income one of the partners may be trying to hide. We listen to and decide on child support and visitation rights. If the talks fail, then we help you get to trial. 
Family matters can be very sensitive such that leaked information can tun into huge scandals and front-page news on local dailies. To avoid this, cases are handled intelligently to avoid putting the family through.
Employment and labour law: The UAE, and especially Dubai has one of the highest number of foreign and professional skilled workers who come in search of career activities. 
Our firm represents both the employers and employees in a bid to ensure they both minimize litigation risks. We seek to find ways to solve these matters cost-effectively using arbitration, and mediation. 
The Mahmood Hussain Advocates and Legal Consultancy has experience and expertise in handling cases related to contracts, workplace disputes, unfair or wrongful termination, employee incentives, protecting client information, regulatory issues, employee data protection, and discrimination. 
We provide personal solutions to unique situations. This allows us to customize our services to meet the needs of our clients. 
TMT and intellectual property: Some of the best restaurants, franchises, banks or technology companies are found in the UAE. However, with success comes the risk of your USPs being imitated. Intellectual property is always a matter of concern for individuals and corporations. Hence, a well-conceived and implemented Intellectual property rights policy helps to protect the domain of expertise and the future of organizations.
We provide bespoke intellectual property advisory services to best realize the potential in the value of your intellectual property rights.
Our thorough pre-filing service ensures the availability of the trademark for registration, providing an accurate, organized start to the process. Whether new to the region, expanding your business presence online, or entering into new commercial arrangements in the UAE, we provide bespoke intellectual property advisory services to structure commercial arrangements at the preliminary stages and place your business strategically to best realize the potential in the value of your intellectual property rights.
MHLF ensures complete legal protection or the creation, invention, patent or design of an idea or product for your corporation, literacy or artistic works. Our firm provides a full range of Intellectual Property services including registration, renewal, amendments, licensing patent protection, enforcement and litigation, trademarks, copyright, industrial design and portfolio management.
Telecoms/Media: The digital boom of recent years has had an immense impact on industries and businesses around the world. With technology developing at rapid speeds it is becoming more and more important for companies to stay relevant and informed on all touchpoints. The telecommunications and media industries have had to redefine the way they operate, while consistently innovating to keep ahead of the pace. The blockchain, G5 and other technology platforms are the game changer in the commerce world.
Mahmood Hussain Corporate Division, led by experts in media, technology and finance, provides legal advice and guidance in the areas of media, corporate communications, digital platforms, telecommunications, event management and regulatory concerns. The managing partner of the company and head of the division has a proven track record in managing, advising, and consulting commercial and corporate entities to keep clients up to speed.
The UAE has always been a hub for innovation, leading the region in these industries. With a local and international presence, the firm is continuously informed on technological developments on a global scale. This puts our clients at an advantage, as members from our team are always ahead of leading developments, keeping them informed on all fronts.
Each client is dealt with in a unique way which caters exclusively to their needs. We structure our relationships to meet the objectives of each while answering to a variety of budgets. The teams allocated to each engagement are assessed to ensure that appropriately experienced members are used where needed, maximizing achievement within the means.
We remain heavily involved in our transactions from structure, to strategy, all the way through to implementation. With consistent follow up we ensure that legal matters that arise or may arise, are highlighted in order achieve a smooth transition every step of the way. This process provides our clients with both short and long term security and financial advantages.
Financial services: The UAE has grown into an international business hub, attracting investors and owners from all over the world to make it home to their businesses. This has generated the need for a diverse range of financial services that cater to both local and international clientele.
Our legal experts at MHLF provide specialized analysis and strategic advisory on financial lending, acquisition finance, project finance, and a multitude of structured finance transactions. We have an in depth understanding on licensing requirements, laws, and regulations that pertain to the financial service sector.
With extensive knowledge and experience in these subject areas, our team of professionals come equipped to provide support and guidance in regulatory requirements for obtaining financial licenses, always keeping our client's interests in mind.
In recent years MHLF lawyers have provided consultation on the regulations for financial services in DIFC and ADGM.
Our corporate legal consultants make it a priority to keep clients closely involved in all areas of a particular transaction allowing for a smooth transition from start to finish. Keeping ourselves up to date with market developments goes hand in hand with our success in this area of expertise.
In anticipation of Expo 2020 in the UAE, various financial models are being experimented with to answer to the growing investment requirements. Our team of legal professionals are equipped to offer consultation to a vast array of businesses, big or small, on how they can achieve their financial goals.
We carefully select the legal teams we allocate to each financial service transaction, keeping in mind the objectives and seniority of the staff required to deliver successful results.
Achievements and awards: Mr Mahmood Hussain, Founding Partner, Mahmood Hussain Law Firm
Best Young Arbitrators below 40, Gold category – Mr Mahmood Hussain.
Accredited as the international Arbitrator at DIAC – Mr Mahmood Hussain.
Accredited as the Abu Dhabi Commercial conciliation and arbitration center
MHLF ranked: tier 3 in Dispute Resolution (Local Court Litigation) byThe Legal 500
Mr Mahmood Hussain was described as responsive, knowledgeable and a problem solver, based from the research conducted by The Legal 500 in the MENA region.
Staff Figures
Number of lawyers : 23
Languages
Arabic English
Diversity
Diversity and inclusion is one of the strengths of the UAE and MHLF is fully committed to this principle. When hiring employees, whether lawyers or administration staff, MHLF does not consider religion, gender, age, nationality, disability, colour or creed; skills and suitability for the role are the only criteria of selection. MHLF firmly believes in creating an environment where diversity is celebrated and different opinions are valued as it promotes innovation and allows us to serve our clients better.
The MHLF workplace strives to be inclusive and friendly. Some of the highlights of MHLF are provided herein below.
Gender
The MHLF workplace is gender neutral and is free from patriarchal attitudes and male chauvinism; women have equal opportunities in every way at MHLF. Almost half of our employees are women; and out of six partners, two are women.
Dress Code
There is a dress code but it is country neutral; the only criterion is to be professional and appropriate for the workplace.
Religious diversity
Our people have diverse religious beliefs and each is respected.
Geographical diversity
Our people come from various backgrounds, including the UAE, Ireland, Egypt, Lebanon, Jordan, Iran, Yemen, India, Philippines and Pakistan.
Educational diversity
Our people have completed their education and obtained their degrees from different jurisdictions and countries. MHLF respects different educational systems and favours multiple approaches and point of views as it promotes generation of new and diverse ideas.
Generational diversity
Our people are not discriminated based on their age and are not excluded through any type of bias, conscious or otherwise.
MHLF's selection process is free from any bias in this regard and is solely based on the candidate meeting the requisite qualification, experience and skills for the position.
The workplace at MHLF promotes a healthy discussion environment between all age groups to ensure that that the ideas are effectively shared and reflect inputs from all age groups.
Firm's policy
The above principles are embedded in MHLF's policy. The employee handbook contains a formal statement prohibiting discrimination, including sexual harassment or other harassment, because of religion, belief, sect, faith, creed, race, color, gender, age, national origin, citizenship, disability or any other characteristic protected by the law.
MHLF strictly follows a no discrimination policy, and allows employees to raise their concerns should there ever be such an occurrence. The employee handbook also sets out a clear procedure for complaints; the first complaint would be heard by the employee's immediate manager, any expert on the matter and HR and operations manager. If an employee is not satisfied with how a complaint is dealt with, the said employee can then appeal to the managing and other partners.
Doing Business In
United Arab Emirates (UAE)
The UAE and the middle-east has always been a fascinating place for the outside world; some still imagine it as a land of flying carpets and magic lamps, while others know it as a modern sophisticated country exemplified by the engineering marvel the Burj Khalifa. Doing business in the UAE is a topic that has had a myriad articles written on it. Here we provide an overview of the various aspects that make living and doing business in the UAE so attractive.
We start with the very basic requirements of a conducive environment for doing business and the reasons why UAE is quickly emerging as the most attractive investment destination for the global investors.
Infrastructure. This is considered as a most important barometer for assessing a nation's economic development. UAE has the most advanced infrastructure facilities in the region which is at par with any developed nations. Ranging from having the world's busiest airport to well-connected roads to telecommunication, UAE, boaster in having world class facilities that have supported economic growth and enabled ease of doing business in the country.
Security and safety of life and property. UAE has been ranked one of the safest countries to live in. Around 200 nationalities live and work in the UAE. The UAE's legal and procedural framework allows commerce to thrive; unhampered by bureaucratic red tape and corruption.
Banking system. Next we touch upon the two other areas of prime importance to business -banking services and taxes. The UAE offers a modern banking system with the Central Bank at its apex. The financial service sector is of international standards as can be found in the most sophisticated economies of the world.
Taxes. With regard to taxes, personal income is not taxed in the UAE. Corporate tax is levied on hotels, foreign banks and oil companies. Further, the UAE has signed a number of double taxation treaties with other countries. In 2018, the Value Added Tax (VAT) was introduced. VAT is charged at a flat rate of 5% on goods and services; with certain exemptions such as education and preventive healthcare.
Skilled workforce. Employment or the labour market is another significant issue. What sets UAE apart is that the employment pool, which mostly consists of expatriate labour. Further the UAE visa regulations are amenable for the employers to recruit skilled workforce from any part of the world. The issues of visas, document verification and authentication and embassy rules for employment of their nationals are additional elements which must be factored in while doing business in the UAE.
Legal System. To support all the above, the UAE has a responsive and transparent judicial system. The administration of justice is thorough a three tier system of courts, the Court of First Instance, the Appeal Court and the Court of Cassation. While the UAE has a civil law system, the DIFC Courts in Dubai and the ADGM Courts in Abu Dhabi are common law courts where proceedings are conducted in English.
Conducting business in UAE
Having looked at the broader picture we turn your attention to some details- a good starting point is to understand that the UAE is divided into the "Mainland" and the "Free Zones". While the mainland requires UAE national participation in most forms of business enterprise, the free zones allow for 100% ownership by foreign nationals (with exceptions for certain types of business). As expected there are certain limitations on a free zone company doing business in the mainland.
Therefore one of the first questions that a new entrant to the UAE is faced with is whether to incorporate in a free zone or on the mainland? The answer would generally depend upon the kind of business, the purpose of setting up in the UAE and where the end customers are located.
If the business is to be conducted on the mainland; then the next question is what are the legal forms of business? While many legal forms such as partnerships, limited partnerships etc. are possible, a limited liability company is generally the preferred form as it allows for a wide range of activity while offering protection due to the nature of a "limited liability" enterprise.
However there is a requirement that 51% of such mainland LLC must be owned by UAE nationals who are either individuals or wholly UAE national owned companies. This requirement has been qualified by a 2015 amendment to the company law, where it is envisaged that foreigners may own 100% equity in a mainland LLC, in certain sectors. Traditionally the relationship between the UAE and the expatriate shareholder worked on trust; there was hardly any paperwork and very few disputes. As more sophisticated business entered the UAE markets the relationship between the UAE and foreign shareholder has become more complex and document oriented as is expected of any modern business.
The Free Zones with access to ports are the natural choice for businesses that mainly use the UAE ports as a centre from which they operate into Africa, CIS and India. There are about 40 free zones in the UAE.
Specific Free Zones are often dedicated to a particular activity, such as the Dubai International Financial Centre which is the leading financial hub for the Middle East, Africa and South Asia and hosts many international and local banks and financial service providers; while the Dubai Silicon Oasis dedicated to modern technology based industries. Similarly the Jebel Ali Free Zone focusses on trade and manufacture and houses about 7500 companies, of which about 100 are in the Global Fortune 500 enterprises. The Dubai Maritime City is the only specialized maritime cluster in UAE and GCC that covers the entire gamut of marine industry needs under one umbrella such as ship repair, yacht manufacturing, marine suppliers and engineering.
Healthcare and Education. Last but not the least, behind the "business" there are people and families. The modern healthcare facilities and educational opportunities (local or branches of foreign institutions) make UAE a natural choice for both business and family.
From the discussions above, it is evident that UAE market encompass all the essential elements to enable the investors to thrive their business. It is for this reason, UAE is popularly known as "the land of opportunities".
Press Releases
11th January 2021
The return to a state of lockdown has hit many businesses and entrepreneurs hard. Meanwhile, the courts are arriving at different conclusions regarding whether government-mandated business closures justify rent reductions.
Legal Developments
11th January 2021
Background:
There is no doubt that the United Arab Emirates ("
UAE
") has been one (1) of the most important investment centers and a venue for all the investors around the world. In 2018, the UAE was ranked the 1
st
 Arabian country with respect to the ability of Foreign Direct Investments ("
FDI
"), and acquired 33.3% of the total attributed to the Arabian countries. Moreover, the UAE was ranked the 27
th
 worldwide in this regard.
11th January 2021
Background:
There is no doubt that the United Arab Emirates ("
UAE
") has been one (1) of the most important investment centers and a venue for all the investors around the world. In 2018, the UAE was ranked the 1
st
 Arabian country with respect to the ability of Foreign Direct Investments ("
FDI
"), and acquired 33.3% of the total attributed to the Arabian countries. Moreover, the UAE was ranked the 27
th
 worldwide in this regard.
10th June 2020
A. INTRODUCTION The protection provided by a limited liability company is an important aspect of the business structure as it allows shareholders of a company to not be personally liable for the debts of the company.
28th April 2020
It is the moment of truth when our morals and business opportunities are evaluated by ethics, humanity and wellbeing of our businesses. This moment is examined and evaluated by internal and external factor but nonetheless based on and are connected with timely and effectiveness of such decision. In today's world the real threat to our business continuity and the ability to absorb the business and financial damages caused by COVID 19 is both real life test and real tool of our audit towards the performance of our risk management and the cultural segments embedded in our organization objectives.
27th April 2020
The word "Restructuring" is the most spoken phrase in the corporate lifetimes and arguably the least understood by the company's management. As restructuring in many of these entities is not connected with the future planning of the organization but it is in many cases has been associated with the action to be taken after the fall. Simply the "Restructuring" for many of us is the action taken after the collapse of the wall!!!
27th April 2020
Once again, the United Arab Emirates proves itself as the Middle East friendliest investments market. The pass of the investments Positive List by the Federal Ministerial Cabinet is a clear indication that UAE economy planners do understand that in this new world order, open market strategy is the only way to go to achieve a stable economy outcome while we evidence some international market drivers create more monopolistic approach and more protection towards their local businesses. This approach is both harmful and creates more international conflicts as we now face between the superpowers.
27th April 2020
As discussed in our previous article[1], the effects of COVID-19 have gone beyond what we consider to be a health hazard. With the world coming to a sudden halt, there are claims being made that the stock markets have suffered the worst quarter since the year 1987[2] and we are yet to see the ultimate impact of this pandemic. This economic disruption means that there is likely to be an increase in claims, resulting in implications for the insurance industry as that is where the burden of loss is likely to be shared. As a result of the same, the UAE Insurance Authority has issued Circular No. 3 of 2020 requiring insurance companies to take adequate measures during this time so that they continue to operate and serve their customers – the contents of which have been discussed in our previous article[3].
23rd April 2020
A-     Introduction and history of the Law No. 14 for the year 2014
Following the Emirates Union on 2 December 1971 and the formal declaration of the establishment of the United Arab Emirates, notable plans and strategies have taken place to encourage investments and economic growth. The positive outcome of the said economic growth strategies turned the UAE to be a very attractive environment for foreign investment. Large global economic entities and companies started to pump their investments in the UAE and the country became one of the largest destinations in the region and the world for foreign employment.
31st March 2020
The outbreak of Covid-19 has been classified as a pandemic by the World Health Organization. Affecting approximately over 100 countries and territories, not only has it become a public health emergency, but with its growing effect and the precautionary measures being undertaken globally, it has also shaken the world economy; the effects of which are unlikely to wither away quickly.
24th March 2020
Force Majeure comes from a French term that literally translates to "greater force" and are commonly included within commercial contracts. The term Force Majeure in a legal context excuses a party from not performing its contractual obligations that have become impossible or impracticable because of an event that the parties have not foreseen. Force Majeure clauses may set out various events such as wars, riots, "acts of God" and or natural disasters. In the instance that one of these events occurs, the clause will usually prescribe what the parties must do next. For example, a party claiming Force Majeure will have to notify its counterparty and take reasonable steps to ease the damage that has occurred to the contractual performance.
2nd March 2020
I.
A deep-dive into UAE laws for business partners and shareholders.
6th February 2020
According to Oxford dictionary, discrimination is "The unjust or prejudicial treatment of different categories of people, especially on the grounds of race, age, or sex."
7th January 2020
Simplifying and contributing to the judicial nexus worldwide: In a globalised era, where business operations transcend geographical boundaries, countries and governments enter into bilateral/multilateral conventions or treaties to aid reciprocal recognition and enforcement of foreign judgments. With people and assets easily operating across borders, there are a multitude of disputes affecting corporates and PSUs that span multifarious jurisdictions. In this regard, another astounding foresightedness championed with prodigious effort, has orchestrated the United Arab Emirates as an integral part of the international comity.
17th December 2019
Fintech, in general terms, means the usage of technology for the provision of financial services. In recent years, UAE has seen a vast and rapid growth in the companies and institutions that are working towards developing and using technology, products, services etc. for the purposes of providing financial services in and outside of UAE. Considering the financial nature of the services that are envisaged to be provided by such entities, such services are regulated by the competent authorities in the respective jurisdiction in the UAE. Further, generally, financial activities attract the implications of relevant financial services regulation(s) in the UAE, which are discussed herein below.
25th November 2019
1- Introduction :
The trademark is like the identity card of products, goods and services that form the backbone of the state economy and the activity practiced by persons - individuals or groups - that was industrial, commercial or service.
15th October 2019
In a 2018 judgment the DIFC, discussed and decided upon the concept of set-off under the UAE Civil Transaction Law No. 5 of 1985 (the "Civil Code").
27th September 2019
Developing transparent and sustainable regulatory structures that conform to global measures: International sporting events have undergone tremendous metamorphosis over the past few decades, and today they generate large amounts of revenue throughout the world. Europe, Africa and Middle East account for the second largest sports market in the world whilst sponsorship being one of the fastest growing segments. With advocacy of the assiduous sovereign counsel and an exemplary think tank, the UAE, in particular, has earned prominence as a hosting destination for world sporting events.
6th August 2019
The bank guarantee is a very important tool in the business process it ensures that the liabilities of the debtor will be met in the event that the debtor fails to fulfill the contractual obligations; Pursuant to Article 411(1) of Federal Law No 18 of 1993 – Commercial Transactions Law ("CTL"), a bank guarantee is an undertaking issued by a bank (the "Guarantor") to settle the debt of a client (the "Principal Debtor") owed to a third party (the "Beneficiary"), in accordance with the conditions agreed and included in the guarantee deed, which may be for a definite or indefinite period of time".
24th June 2019
Abstract:
Recently, the UAE has promulgated Federal Law Number 6 for 2018 (UFAL 2018) at the time when procedures for ratifying of arbitral awards have been changed substantively. The new UAE federal law (hereafter referred to as UFAL 2018) has replaced the enforceability of Articles 203-218 of the Civil transaction code promulgated by law number 11 of 1992 (hereafter referred to as CPC). These provisions were mainly linked to the definition of the Arbitration clause, types of disputes that could be resolved by arbitration and that show how to ratify such awards by Dubai courts in order to execute reliefs awarded thereof . The UFAL 2018 stipulated that the provisions of the said law shall be only applicable to all ongoing arbitration proceedings from the time the law came into force.
23rd May 2019
I.            Introduction
UAE Federal Law No. 8/1980 as amended (the "Labor Law") governs all employment matters apart from government employees, agricultural and domestic employees, and employees working in the Dubai International Financial Centre ("DIFC") and the Abu Dhabi Global Market ("ADGM"). Both the DIFC and ADGM are economic free zones that are separate jurisdictions and have their own employment laws to which the Labor Law does not apply. All other free zones located within the UAE have their respective employment rules and regulations that are in accordance with the Labor Law.
Top Tier Firm Rankings
Firm Rankings