Firm Profile > Ince > London, England
Ince
Offices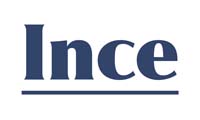 Ince
Aldgate Tower
2 Leman Street
LONDON
E1 8QN
England
Ince > The Legal 500
Rankings
Ince >
Firm Profile
One firm, in any case
With a heritage reaching back 150 years, Ince is a dynamic international legal and professional services firm, with offices in seven countries across Europe, Asia and the Middle East. With over 500 people, including over 100 partners worldwide, Ince provides legal advice and strategic guidance to clients ranging from the world's oldest and biggest businesses operating across numerous industries to ultra-high net worth individuals.
Facts
Over 500 lawyers and business services professionals, including over 100 partners.
Ince has 16 offices worldwide:
UK: London, Cardiff, Bristol and Aberdeen
Cyprus: Limassol
Germany: Hamburg
Greece: Piraeus
Gibraltar
United Arab Emirates: Dubai and Abu Dhabi
Singapore
Hong Kong
China: Shanghai and Beijing
Sectors
Maritime
Aviation and travel
Energy and infrastructure
Commodities and trade
TMT
Gaming and betting
Leisure, hospitality and retail
Insurance
Real estate
Private wealth and family
Services
Consultancy
Dispute resolution
Corporate
Commercial
Banking and finance
Employment, pensions and immigration
Cyber security
Regulatory solutions
Licensing
IP/IT
Competition
Construction and engineering
Charities and philanthropy
Main Contacts
| Department | Name | Email | Telephone |
| --- | --- | --- | --- |
| Chief Executive | Adrian Biles | | |
| Dispute Resolution | Nick Goldstone | | |
| Maritime | Julian Clark | | |
| Maritime | Michael Volikas | | |
| Energy & Infrastructure | Gillie Belsham | | |
| Energy & Infrastructure | Chris Kidd | | |
| Aviation | Gillie Belsham | | |
| Travel | Anna Anatolitou | | |
| Asset Finance | David Baker | | |
| Commodities & Trade: | Fionna Gavin | | |
| Insurance | Ben Ogden | | |
| Insurance | Fionna Gavin | | |
| Corporate | Alon Domb | | |
| Commercial Litigation | Nicholas Yapp | | |
| Real Estate | Susan Haggard | | |
| Leisure, Hospitality & Retail | Philip Somarakis | | |
| Leisure, Hospitality & Retail | Alan Barnett | | |
| Gaming & Betting | Andrew Cotton | | |
| TMT | Melanie Hart | | |
| Employment & Immigration | Laura Livingstone | | |
| Regulatory Solutions | Philip Somarakis | | |
| Tax | Huw Witty | | |
| Personal Injury | John McGowan | | |
| Private Wealth & Family | John Burrell | | |
Lawyer Profiles
| Photo | Name | Position | Profile |
| --- | --- | --- | --- |
| | Mr Mehmet Achik-El | Senior Associate | View Profile |
| | Ms Anna Anatolitou | Partner | View Profile |
| | Penny Arneja | Senior Associate | View Profile |
| | Benjamin Atkin | Associate | View Profile |
| | David Baker | Global Head of Ship Finance | View Profile |
| | Alan Barnett | Partner | View Profile |
| | Duncan Bateson | Partner | View Profile |
| | Gillie Belsham | Global Head of Aviation | View Profile |
| | Amelia Beringer | Senior Associate | View Profile |
| | Ms Rachel Bernie | Managing Associate | View Profile |
| | Matthew Berry | Senior Marine Manager, Solicitor | View Profile |
| | Mr Jeremy Biggs | Partner | View Profile |
| | Matthew Biles | Partner | View Profile |
| | Mr Paul Billowes | Admiralty Consultant | View Profile |
| | Adrian Bingham | Partner | View Profile |
| | William Blagbrough | Partner | View Profile |
| | Mr Daniel Boden | Managing Associate | View Profile |
| | Luke Burgess | Managing Associate | View Profile |
| | Conor Burns | Associate | View Profile |
| | John Burrell | Head of Family & Private Client, Consultant | View Profile |
| | Jake Cassidy | Senior Associate | View Profile |
| | Ms Rebecca Cawley | Senior Associate | View Profile |
| | Ian Chappell | Deputy Head of Real Estate, Partner | View Profile |
| | Mr Ian Chetwood | Partner | View Profile |
| | Kevin Chinnery | Head of Debt Recovery | View Profile |
| | Mr David Choy | Senior Associate | View Profile |
| | Mr Julian Clark | Julian is the firm's Senior Partner with global responsibility for the firms… | View Profile |
| | Anna Coakes | Partner | View Profile |
| | Philip Cohen | Senior Partner | View Profile |
| | Tony Coles | Consultant | View Profile |
| | Jerry Conlan | Director of Immigration | View Profile |
| | Jenny Constable | Managing Associate | View Profile |
| | Ben Conway | Managing Associate | View Profile |
| | Tim Cope | Partner | View Profile |
| | Andrew Cotton | Director of Betting & Gaming, Associate | View Profile |
| | Mr Christopher Crane | Managing Associate | View Profile |
| | Ms Anna Devereaux | Managing Associate | View Profile |
| | Alon Domb | Head of Corporate | View Profile |
| | James Drummond | Admiralty Manager | View Profile |
| | Mette Duffy | Managing Associate | View Profile |
| | Mr Christian Dwyer | Global Head of Admiralty | View Profile |
| | Ms Catherine Earnshaw | Partner | View Profile |
| | Richard Elliott | Partner | View Profile |
| | Marilyn Elstow | Partner | View Profile |
| | Lucy Espley | Senior Associate | View Profile |
| | Chris Farmer | Admiralty Manager, Solicitor | View Profile |
| | Rebecca Ferguson | Partner | View Profile |
| | Kieran Forsyth | Associate | View Profile |
| | Guy Fountaine | Associate | View Profile |
| | Stephen Fuller | Partner | View Profile |
| | Trevor Garrood | Partner | View Profile |
| | Fionna Gavin | Partner | View Profile |
| | Nick Goldstone | Joint Managing Partner | View Profile |
| | Susan Haggard | Head of Real Estate, Partner | View Profile |
| | Roger Harding | Tax Director | View Profile |
| | Melanie Hart | Partner | View Profile |
| | Mrs Sophie Henniker-Major | Managing Associate | View Profile |
| | Matthew Hiscox | Director of Trade Marks | View Profile |
| | Stephen Jarvis | Partner & International Brand Ambassador | View Profile |
| | Gareth Jones | Partner | View Profile |
| | Francesca Jus-Burke | Associate | View Profile |
| | Colette Kelly | Partner | View Profile |
| | Mr George Kennedy | Consultant | View Profile |
| | Mr Chris Kidd | Head of Shipbuilding and Offshore Construction, Partner | View Profile |
| | Julie Killip | Partner | View Profile |
| | Ms Geraldine Koon | Senior Associate | View Profile |
| | Alex Ktorides | Partner | View Profile |
| | Mr Martin Laughton | Senior Associate | View Profile |
| | Ms Alison Lescure | Managing Associate | View Profile |
| | Laura Livingstone | Head of Employment, Partner | View Profile |
| | Mr Jonathan Loftus | Consultant | View Profile |
| | Rebecca Lynch | Partner | View Profile |
| | Ms Anna Macdonald | Partner | View Profile |
| | Rory Macfarlane | Partner | View Profile |
| | Will Marshall | Global Head of Trade, Partner | View Profile |
| | Mr John McGowan | Litigation Manager | View Profile |
| | Mr Ben Moon | Legal Director | View Profile |
| | Emma Morris | Managing Associate | View Profile |
| | Lara Myers | Senior Associate | View Profile |
| | Maryam North | Associate | View Profile |
| | Mr Charles O'Connor | Managing Associate | View Profile |
| | Mr Ben Ogden | Partner | View Profile |
| | Ms Mona Patel | Partner | View Profile |
| | Leila Peggs | Managing Associate | View Profile |
| | Roger Peters | Senior Partner | View Profile |
| | Alan Platt | Director of Immigration | View Profile |
| | Mr Stuart Plotnek | Managing Associate | View Profile |
| | Martin Pratt | Partner | View Profile |
| | Ms Florence Preux | Managing Associate | View Profile |
| | James Quartermaine | Senior Associate | View Profile |
| | Ms Carrie Radford | Partner | View Profile |
| | Max Robinson | Partner | View Profile |
| | Ms Danielle Robinson | Associate | View Profile |
| | Alex Rogan | Partner | View Profile |
| | Mr Peter Rogan | Consultant | View Profile |
| | Mr James Rose | Managing Associate | View Profile |
| | David Ruck | Partner | View Profile |
| | Ms Beatrice Russ | Partner | View Profile |
| | Vikash Savani | Senior Associate | View Profile |
| | Mr Lee Sennett | Partner | View Profile |
| | Mr Michael Sharvin | Managing Associate | View Profile |
| | Robin Shaw | Partner | View Profile |
| | Ms Siobhan Silk | Senior Associate | View Profile |
| | Philip Somarakis | Head of Regulatory Solutions, Partner | View Profile |
| | William Spencer | Senior Associate | View Profile |
| | Mr Matthew Stratton | Partner | View Profile |
| | Mino Themistocli | Partner | View Profile |
| | Paul Toolan | Partner | View Profile |
| | Ms Ester Toumpouris | Managing Associate | View Profile |
| | Ms Amanda Urwin | Managing Associate | View Profile |
| | Mr Michael Volikas | Joint Managing Partner | View Profile |
| | Mr Carl Walker | Partner | View Profile |
| | Ms Annabel Williamson | Legal Director | View Profile |
| | Huw Witty | Head of Tax, Partner | View Profile |
| | Ms Elle Young | Partner | View Profile |
| | Marie van der Zyl | Partner | View Profile |
Staff Figures
Number of lawyers : 500+
Languages
English
Top Tier Firm Rankings
Firm Rankings