Pelister Atayilmaz Enkur Law Office > Istanbul, Turkey > Firm Profile
Pelister Atayilmaz Enkur Law Office
Offices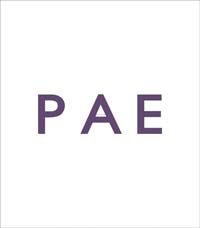 Pelister Atayilmaz Enkur Law Office
EBULULA MARDIN CAD, AKATLAR MAYA SITESI
PAE BINASI (Z BLOK), AKATLAR
34335 ISTANBUL
Turkey
Pelister Atayilmaz Enkur Law Office > The Legal 500
Rankings
The '
highly responsive team
' at
Pelister Atayilmaz Enkur Law Office
advises some major international names on a variety of matters, including collective redundancies, employment issues in business transfers, harmonisation procedures, outsourcing agreements, disciplinary actions, as well as termination procedures. Experienced corporate and real estate lawyer
Emre Atayilmaz
 heads the department.
Testimonials
'Quick response to any enquiries'
'Highly responsive team.'
Key clients
Ralph Lauren
United Textiles Company
Almodo
ETC Group
Comita
Oka Restaurant
Beaute Kozmetik
HH Global
Guzel Enerji
Rotork
Croda
Pelister Atayilmaz Enkur Law Office
is noted for its advice to multinational clients in the energy sector, with expertise in regulatory issues relating to oil and gas, renewable energy and natural resource extraction projects. Shell is a longstanding key client, while new names that have recently instructed the team include Güzel Enerji Akaryakıt and Moove Lubricants. Leadership of the department is shared by
Emre Keki
and
Gökhan Enkür
.
Testimonials
'PAE has a flexible structure and is capable of delivering know-how and solutions to issues that go beyond the terms of our engagement with the firm.'
'Emre Keki has a good understanding of the legal procedures involved in the development of energy projects and, equally importantly, he understands the value and role of project developers. Combined with PAE's extensive network of legal offices outside of Turkey, this gives him the ability to reach out and find the right contacts, saving us time and money.'
Key clients
Shell
Alpiq Group
Kummler Matter
Al Enerji
Axpo Holding
Moove Lubricants (Cosan Group)
Güzel Enerji (OYAK Group)
Work highlights
Advising Shell Turkey on a range of matters.
Advising Alpiq Turkey on various regulatory issues relating to Turkish electricity legislation and ongoing business practices.
Advising Alpiq InTec and Colas Rail on a cross-border takeover transaction, in which the France-based Bouygues Construction acquired Alpiq InTec and Kraftanlagen for €813m.
Pelister Atayilmaz Enkur Law Office
assists its international client base with advice on a range of insurance products and regulatory matters, as well as advising on corporate day-to-day issues and transactions. Practice head
Gökhan Enkür
has a broad international corporate and commercial practice; and counts Cigna and Lockton Overseas among his most active clients.
Testimonials
'They are very diligent and stick to their deadlines. Gökhan Enkür is our primary contact in insurance and corporate matters and I recommend him for his responsiveness and professional approach.'
'PAE has a good team that tries to offer the most detailed solution to all legal problems. They work very collaboratively.'
'PAE are different because of the quality of the team and individuals. They have very good experience and they always do their best for clients.'
Key clients
Cigna Corporation
Lockton Overseas
ACWA Energy
Work highlights
Advising Cigna Corporation and Cigna Nederland Gamma on negotiations with QNB Finansbank (the Turkish subsidiary of Qatar National Bank) on amendments to the existing joint venture agreements related to Cigna Saglik Hayat ve Emeklilik.
Assisting Lockton Overseas with its existing partnership with Omni Sigorta ve Reasürans Brokerlik Hizmetleri and the corporate steps within the scope of the parties' post-completion obligations.
Advised Cigna Danismanlık Hizmetleri on the regulatory application processes before the Turkish Insurance and Private Pension Regulation and Supervision Agency, further to the relinquishment of its insurance licences and winding down of its insurance operations.
Pelister Atayilmaz Enkur Law Office
's '
professional and well-rounded
' practice is a preferred choice for several leading names from the hospitality sector, and is also frequently sought out by corporate clients for assistance with large-scale projects, including commercial outlets, shopping malls and hotel complexes. Department head
Emre Atayilmaz
 has a particular expertise in advising on the development of residential and commercial projects, hotel management contracts and property leases. Senior associate
Senem Sarac
, who is also a skilled litigator, is another name to note.
Practice head(s):
Emre Atayılmaz; Emre Keki
Other key lawyers:
Testimonials
'PAE are excellent at what they do – their response times are excellent and they clearly have significant legal expertise and also great commercial experience in the Turkish legal sector. They always deliver and always provide excellent service.'
'Emre Atayilmaz has looked after us for some time. He is extremely responsive and gives detailed explanations and feedback where requested, and I have great confidence in his abilities. He always responds quickly and is willing to have further calls and follow up. He provides excellent service and is an excellent communicator.'
'Our deal had a critical and complex real estate element and PAE helped us to better understand the local nuances of the problem. This local knowledge was really helpful.'
'Their real estate team was very clear and enabled us to full comprehend the magnitude of the problem.'
'A professional and well-rounded team. Most importantly, they provide quick solutions and are available any time.'
'Their kindness and deep analytical strength makes them very valuable.'
Key clients
RCI
Avantgarde Hotels
VR Gayrimenkul
Intercontinental Hotels Group (IHG)
Work highlights
Advised RCI Europe on a new hotel project in Turkey.
Advised Avantgarde Hotel in relation to its operations.
Advising VR Gayrimenkul on a residential project which includes the development of 120 residential units.
The practice at
Pelister Atayilmaz Enkur Law Office
combines '
local knowledge and international experience
'. It is renowned for its expertise handling corporate and M&A transactions linked to regulated industries, including insurance and pensions.
Gökhan Enkür
, who is particularly skilled in international transactions and
Kerim Pelister
are the main contacts.
Practice head(s):
Gokhan Enkur; Kerim Pelister
Testimonials
'Kerim Pelister is highly recommended. He comes from an investment background and knows exactly what an investor wants. His negotiation skills are impressive.'
'Emre Atayilmaz, wise advise when it comes to labour law.'
'Kerim Pelister – a real "business minded" lawyer following the commercial negotiations closely and with a true ambition.'
'Gokhan Enkur : very responsive and knowledgeable about the M&A process especially on international transactions.'
'Partner Emre Atayilmaz is always reachable and will in most cases give a first, overall assessment promptly, when required. His memos are comprehensive and thorough, however always pointing out the key takeaways and practical (and local administrational) approach to structure or resolve the legal question underlying.'
'Gokhan Enkur stands out as an excellent lawyer. He is always present when needed and creates solutions at critical stages.'
'Their partners are highly attentive and business-oriented. The team is very dedicated. PAE's wide network of international law firms allowed us to connect top-notch specialist in different jurisdictions.'
'Local knowledge and international experience.'
Key clients
Cigna Corporation
Hoshizaki Group
AFP Group GMBH and Montana Tec
Lockton
Shell
Koc Holding
Epsilon Composites
LudgatEmobility
SIFI
Teknasyon Yazilim
Work highlights
Advised Hoshizak on the scope of its share acquisition in Oztiryakiler Madeni Esya Sanayi ve Ticaret A.S.
Advised the individual shareholders of Epsilon Composites in the sale of a 51% stake in Epsilon Composites to Akkök Holding, ARD Holding, and NDÇ Holding.
Advised LudgatEmobility on its acquisition of a 23.47% stake in BD Otomotiv.
Pelister Atayilmaz Enkur Law Office
has a focus on advising domestic and international companies on their compliance with Turkish data protection law, as well as handling a number of transactional matters in the IT sector. Experienced corporate lawyers
Emre Atayilmaz
and
Gökhan Enkür
lead the practice with financing expert
Kerim Pelister
.
Practice head(s):
Emre Atayilmaz; Gokhan Enkur; Kerim Pelister
Testimonials
'Extremely focused lawyers and partners. Technologically aware and collaborative team. Comprehensive understanding of the business. Out-of-the-box and flexible approach to complicated problems.'
Key clients
United Textiles Company (UTG)
Almodo
Terex
Datalogic
Shell
Ralph Lauren
Komet Noatum
Elton Group
Comparex/ Dataserv
Collecturk
Adeo
Rebul
Work highlights
Advised United Textiles Company on its compliance programme with respect to Turkish data protection law.
Assisted Almodo with its compliance programme with respect to Turkish data protection law.
Advising Rebul on its compliance programme with respect to Turkish data protection law.
Pelister Atayilmaz Enkur Law Office
's team is particularly experienced in commercial litigation, arbitration, bankruptcy and execution work as well as employment-law and inheritance-law related claims.
Emre Atayilmaz
and
Kerim Pelister
jointly head the department.
Practice head(s):
Emre Atayilmaz; Kerim Pelister
Testimonials
'Dedicated.'
'Emre Atayilmaz especially has always been standing out with his comprehensive and solution oriented approach to disputes.'
'PAE is dynamic team who are capable for flexible solutions.'
'They are always developing effective solutions for the legal problems. They know very well the potential reactions of all parts.'
'Kerim Pelister is very well qualified in corporate law. He is mainly thinking like a business man, like an entrepreneur while editing the cases. He is always being a part of fast and effective solutions.'
'PAE is a very diverse group of lawyers that are ready to help you for any issues that you may need their legal advice with.'
'The team is young and active and all have different backgrounds and qualities that make them a dynamic group of lawyers. They are always available for quick replies and solutions.'
'Kerim Pelister is a stand-out individual. He's very experienced, knowledgeable, responsive and a pleasure to deal with.'
Key clients
Enerjisa
Yapi Kredi Bank
Yapi Kredi Leasing
RCT Asset Management Company
Norm Ambalaj
Nederman Holding AB
Rixen Cableway
X
Pelister Atayilmaz Enkur Law Office >
Firm Profile
The firm: Pelister Atayilmaz Enkür (PAE) Law Office was established in 2010 and the founding partners are all ex-Dentons. Since establishment, the firm has been heavily involved in cross-border transactions, international projects and foreign investments. The key legal fields in which the firm has expertise include the following: banking and finance, corporate and M&A, real estate, energy and infrastructure, employment, insurance and TMT, and also dispute resolution and hospitality. As a new generation law firm, PAE has a hands-on approach when dealing with client matters. The ratio of attorneys per partner is considerably low compared to Turkish legal practices. The firm has adopted a business-oriented approach and offers practical solutions to its clientele which consist of both foreign and local companies and investors.
The competitive edge and comparative advantage of the firm over its rivals are its ability to combine a proven record of accomplishment in sophisticated international business transactions and the acumen, versatility and competence of a full-service local law firm through its experienced and dynamic team of lawyers. The firm generates practical and legally sound solutions under Turkish law for its clients' complex legal needs, disputes and commercial requirements. The firm strives to provide legal assistance to its clients by dedicating time and energy at partner level with a view to ensuring that legal and commercial objectives are effectively realised.
The firm is based in Istanbul, the commercial and financial capital of Turkey and consequently has unique access to European, Middle Eastern and Central Asian markets. Furthermore, where legal advice on foreign law is required in cross-border deals, the firm co-operates closely with distinguished international law firms across Europe, North America and Asia.
Commercial awareness is part and parcel of the practice. By virtue of a strong and dedicated team of business-oriented lawyers, the firm provides exceptional service and specialised legal advice in all areas of expertise.
Areas of practice: PAE Law Office is a highly reputable, full-service Turkish law firm specialising in corporate, commercial and financial law with particular focus on: Mergers, acquisitions and corporate restructurings; foreign direct investments; cross-border portfolio investments; international business transactions and commercial operations; project finance, credit and security instruments; non-performing loans and distressed debts; insurance including coinsurance and reassurance; contract law including industrial and commercial obligations; infrastructure, real estate and construction; hospitality; natural resources including oil, gas and renewable energy sources; employer – employee relations and labour disputes; administrative law, regulated industries, gaming law; litigation, arbitration and alternative dispute resolution; execution, enforcement, bankruptcy and debt recovery.
Main Contacts
| Department | Name | Email | Telephone |
| --- | --- | --- | --- |
| Banking and finance | Kerim Pelister | | |
| Banking and finance | Emre Keki | | |
| Banking and finance | Gökhan Enkür | | |
| Corporate M&A | Kerim Pelister | | |
| Corporate M&A | Gökhan Enkür | | |
| Corporate M&A | Emre Keki | | |
| Corporate M&A | Emre Atayilmaz | | |
| Corporate M&A | Vehbi Bilimer | | |
| Special situations and corporate restructurings | Kerim Pelister | | |
| Special situations and corporate restructurings | Gökhan Enkür | | |
| Dispute resolution | Kerim Pelister | | |
| Dispute resolution | Emre Atayilmaz | | |
| Dispute resolution | Seden Haskarabag | | |
| Dispute resolution | Cafer Akbayram | | |
| Commercial | Kerim Pelister | | |
| Commercial | Emre Atayilmaz | | |
| Commercial | Gökhan Enkür | | |
| Commercial | Emre Keki | | |
| Commercial | Vehbi Bilimer | | |
| Projects | Emre Atayilmaz | | |
| Projects | Gökhan Enkür | | |
| Projects | Kerim Pelister | | |
| Project finance | Kerim Pelister | | |
| Project finance | Emre Keki | | |
| Real estate | Emre Atayilmaz | | |
| Real estate | Emre Keki | | |
| Real estate | Vehbi Bilimer | | |
| Insurance | Gökhan Enkür | | |
| Employment | Emre Atayilmaz | | |
| Energy and infrastructure | Gökhan Enkür (oil and gas) | | |
| Energy and infrastructure | Emre Keki (electricity) | | |
| Renewable | Emre Keki | | |
| Renewable | Kerim Pelister | | |
| TMT | Vehbi Bilimer | | |
| TMT | Gökhan Enkür | | |
| TMT | Emre Atayilmaz | | |
| Alternative dispute resolution | Vehbi Bilimer | | |
| Alternative dispute resolution | Gökhan Enkür | | |
| Alternative dispute resolution | Kerim Pelister | | |
| Tax | | | |
Staff Figures
Number of lawyers : 26
Languages
English German Turkish
Other
Other office : Sisli (Istanbul)