Nal Law Group > Cairo, Egypt > Firm Profile
Nal Law Group
Offices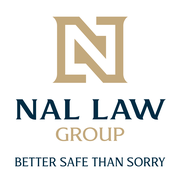 Nal Law Group
26 EL LASELKY (B) STREET
NEW MAADI
CAIRO
Egypt
Nal Law Group > The Legal 500
Rankings
Nal Law Group >
Firm Profile
NAL LAW GROUP comprises a group of integrated services, all related to intellectual property law, practice and strategy, grouped under one vision, and an integrated mission. NAL LAW GROUP first emerged in 2012 with the establishment of NAL LAW FIRM specializing in Intellectual Property by Professor Nermien Al-Ali, after practicing law in Egypt for over twenty  years and lecturing in Franklin Pierce Law Centre (University of New Hampshire now) on managing intellectual property rights as business assets for four years.
NAL LAW was recognized by LEGAL500 after a year and a half of being launched as a "a top tier IP law firm on their own".  Nermien Al-Ali was recognized as the best IP Lawyer in 2015, and the firm is the trusted IP Counsel of Apple Inc., Egyptian Banks Company, Merck, Organon, Skechers, Vodafone and others.
In 2017, NAL LAW launched corporate and contracts services in response to clients' demands, to offer integrated business and intellectual property strategies that inform and define corporate structure, commercial deals and market plans. As NAL LAW Group grew, our advocates were constantly raising awareness on intellectual property matters of businesses, individuals, government officials and the public in general, culminating in the launch of NAL Academy in 2019 offering training programs on intellectual property. Spreading awareness and educating the public about the importance of intellectual property to business and socio-economic development, inspired NAL LAW Group to extend legal services to start-ups and individual creators and inventors through the launch of NAL LAW E-Services in 2021. E-Services would enable start-ups and small businesses to file to register a trademark, establish a company or finalize legal due diligence online for affordable fees and in exceptional time, while getting the best legal advice.
NAL LAW ACADEMY was launched in 2019, out of our genuine concern to raise awareness of the private and public industries as well as the legal and business communities about the importance of IP protection. With a mission to build the capacity of law enforcement officers responsible for IP protection; while developing the expertise of legal practitioners in IP; and contributing to our society's socio-economic development. The Academy is accredited by the National Council of Training & Education, and has partnered with international IP institutions to offer state of the art localized training on IP.