Firm Profile > FCB Advogados > Lisbon, Portugal
FCB Advogados
Offices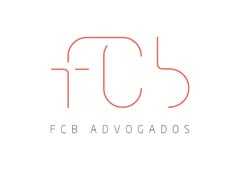 FCB Advogados
AVENIDA DA LIBERDADE 249, 1ST FLOOR
1250-143 LISBON
Portugal
FCB Advogados > The Legal 500
Rankings
FCB Advogados >
Firm Profile
After 30 years of history, we have our eyes set on the future. We are, first and foremost, a client-driven full service law firm, delivering an integrated, effective and tailored service. We bring together our expertise and the ever-closer relationship with our clients with the innovation and internationalisation of our services.
We have developed close working relationships with renowned international firms and we keep a strong presence in the African market. In 2005, we set up an office in Angola through an association with EVC Advogados, becoming one of the first Portuguese firms to enter this expanding market, and we replicated the same model in Mozambique in 2013, going for a real presence in the country, by means of an association with AG Advogados.
In 2017, we announced the creation of a new legal network, FCB Glocal, a leading and close-knit alliance of congruous law firms, formally bringing together FCB, EVC Advogados and AG Advogados.
Currently, we have offices in Lisbon, Porto and Faro (Portugal) and associated offices in Luanda (Angola) and Maputo (Mozambique), through FCB Glocal, as well as a representation office in Madrid (Spain).
Our practice areas
Corporate, commercial and M&A
Public, administrative and environmental law
Real estate, property and construction
Dispute resolution
Tax
Employment, benefits and pensions
Banking and capital markets
Energy and natural resources
Life sciences
Intellectual property
Competition and EU law
Insurance
Transportation law
Angola desk
Mozambique desk
Considering the similarities between Portuguese, Angolan and Mozambican law, FCB also operates an Angolan and a Mozambican helpdesk in Lisbon covering all areas of law to support EVC Advogados and AG Advogados respectively.
These helpdesks allow an active and efficient cooperation between the lawyers of FCB and the lawyers of EVC Advogados and AG Advogados in the various areas of law, which has proven to be essential for an increasingly developed and complex jurisdiction such as Angola and Mozambique.
Main Contacts
| Department | Name | Email | Telephone |
| --- | --- | --- | --- |
| Banking and finance | Rodrigo Almeida Dias | | |
| Corporate and M&A | Rodrigo Almeida Dias | | |
| Corporate and M&A | Gonçalo da Cunha | | |
| Corporate and M&A | Pedro Guimarães | | |
| Corporate restructuring and insolvency | Miguel Castelo Branco | | |
| Corporate restructuring and insolvency | Rui Tabarra e Castro | | |
| Dispute Resolution | Rui Tabarra e Castro | | |
| Dispute resolution | Miguel Castelo Branco | | |
| Dispute resolution | João Marçal Alves | | |
| EU and Competition | Sara M. Rodrigues | | |
| Energy and natural resources | Pedro Guimarães | | |
| Employment | Inês Albuquerque e Castro | | |
| Intellectual property | Margarida Roda Santos | | |
| Project finance, public law, energy and environment | Miguel Lorena Brito | | |
| Real estate | Miguel Lorena Brito | | |
| TMT | Rodrigo Almeida Dias | | |
| Tax | Diogo Bernardo Monteiro | | |
| Transportation Law | Sofia Ferreira Enriquez | | |
| Insurance | Sofia Ferreira Enriquez | | |
| Angola Desk | João Robles | | |
| Mozambique Desk | João Couceiro | | |
Lawyer Profiles
| Photo | Name | Position | Profile |
| --- | --- | --- | --- |
| | Ms Inês Albuquerque e Castro | Inês Albuquerque e Castro joined FCB in 2015 and became a Partner… | View Profile |
| | Mr Rodrigo Almeida Dias | Rodrigo Almeida Dias joined FCB in 1997 and became a Partner in… | View Profile |
| | Mr Bruno Arez Martins | Bruno Arez Martins joined FCB in 2009 and became a Partner in… | View Profile |
| | Mr Rodrigo Barbosa Souto | Rodrigo Barbosa Souto joined FCB in 2005 and became a Partner in… | View Profile |
| | Mr Diogo Bernardo Monteiro | Diogo Bernardo Monteiro joined FCB in 2000 and became a Partner in… | View Profile |
| | Mr Miguel Castelo Branco | Miguel Castelo Branco is the Founding Partner of FCB Advogados. Miguel is… | View Profile |
| | Mr João Couceiro | João Couceiro joined FCB in 2004 and became a Partner in 2015. He… | View Profile |
| | Mr Gonçalo da Cunha | Gonçalo da Cunha joined FCB in 1991 and has been a Partner… | View Profile |
| | Ms Sofia Enriquez | Sofia Ferreira Enriquez joined FCB in 2020 as a Coordinating Associate, assuming… | View Profile |
| | Mr Pedro Guimarães | Pedro Guimarães joined FCB in 1997 and became a Partner in 2006.… | View Profile |
| | Mr Miguel Lorena Brito | Miguel Lorena Brito joined FCB in 2002 and became a Partner in… | View Profile |
| | Mr João Marçal Alves | João Marçal Alves joined FCB in 1998 and has been a Partner… | View Profile |
| | Mr Gonçalo Mexia | Gonçalo Mexia joined FCB in 2006 and became a Partner in 2019.… | View Profile |
| | Mr João Osório de Castro | João Osório de Castro joined FCB in 2005 as a Trainee Lawyer,… | View Profile |
| | Mr João Robles | João Robles joined FCB in 2002 and became a Partner in 2015,… | View Profile |
| | Ms Margarida Roda Santos | Margarida Roda Santos joined FCB in 2005 and became a Partner in… | View Profile |
| | Mr Rui Tabarra e Castro | Rui Tabarra e Castro joined FCB in 2007 and became a Partner… | View Profile |
| | Ms Paula Teixeira da Cruz | Paula Teixeira da Cruz is a Partner at FCB, joining the firm… | View Profile |
Staff Figures
Number of Partners : 17 Number of Lawyers : 69 Supporting Staff : 19
Languages
English French Portuguese Spanish
Other
Contact : Gonçalo da Cunha (managing partner) Other offices : Porto Other offices : Faro Other offices : Madrid Other offices : Luanda (in association with EVC Advogados) Other offices : Maputo (in association with AG Advogados)
Top Tier Firm Rankings
Top Tier Firm Rankings
Firm Rankings
Firm Rankings