Firm Profile > Pepeliaev Group > Moscow, Russia
Pepeliaev Group
Offices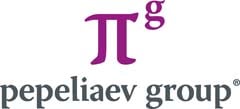 Pepeliaev Group
BUILDING 1, 39 3RD TVERSKAYA
YAMSKAYA STREET
125047
Russia
Pepeliaev Group > The Legal 500
Rankings
Tax Tier 1
Pepeliaev Group
 is a key name in the tax market in Moscow and has substantial tax dispute resolution knowledge. According to clients, managing partner
Sergey Pepeliaev
 is a standout practitioner and is regularly retained by companies in actions before the Russian courts. In addition to his contentious tax experience,
Rustem Ahmetshin
 handles international taxation mandates and advises on the application of legislation concerning controlled foreign companies. The group's non-contentious experience also stands out, where it is adept at handling regulatory issues, VAT matters and the tax aspects of M&A transactions.
Practice head(s):
Sergey Pepeliaev; Rustem Ahmetshin
Testimonials
'High level of expertise, focus on the needs of the client, and an ability to solve complex legal issues'
'Sergey Pepeliaev is excellent in strategizing and in understanding tax law exceptionally well. Sergey also has great organization and presentation skills.'
'Rustem Ahmetshin is a calm and confident leader. He reacts quickly to freshly arisen issues.'
Key clients
Alrosa
Bamtonnelstroi
British American Tobacco
Brunswick Rail Group
Burovaya Kompaniya Eurasia
De Lage Landen Leasing
Gazprom
Gazprom Zakupki
Kinross Group
Knauf Insulation
Metro Cash & Carry
Nizhnekamskneftekhim PJSC
Oriflame
Sony Mobile Communications
Pepeliaev Group excels in joint venture transactions, foreign direct investment work and corporate governance issues. On the contentious side, the team also represents clients in corporate and commercial disputes. Department head and recently promoted senior partner Sergey Spasennov has niche expertise in transactions with land and real estate elements. Sergey Sosnovsky is also recommended and is a noteworthy adviser for tax advice relating to corporate restructuring work.
Testimonials
'Very business-oriented, good and practical advice, very professional'
'Sergey Sosnovsky utilises his exceptional commercial understanding to meet the needs of his clients.'
Key clients
Almaz-Antey
Container Terminal Saint-Petersburg
Fazer
Habasit
Lenta
Procter & Gamble
SNF Vostok
Ursa Eurasia
Etalon LenSpecSMU
Mertens House
Pepeliaev Group's expertise in employment law includes advising employers on internal restructuring, hires and dismissals, immigration issues and general HR assistance. The team is led by Julia Borozdna, who advises on non-contentious matters and is also experienced in pre-trial settlement of labour disputes and litigation. Senior associates Dmitry Zykov and Anna Berlina are of note for internal audits, data protection and representation before the labour regulatory authorities.
Key clients
Allianz
Barilla Group (Harry's)
Becton Dickinson
DHL Logistics
Galanz
Gazprom Personal
The team at Pepeliaev Group is led by Valentina Orlova, who specialises in patent, trade mark, copyright and software protection, handling both non-contentious matters and representing clients before Rospatent and other intellectual property offices. She is recommended for transactional IP, where she has extensive experience in the commercialisation of IP rights through licensing and franchising agreements in e-commerce and advertising.
Key clients
A1 Operating Ltd
Alrosa
Astellas Pharma
BMW
British American Tobacco
Brunswick Rail Group
Pepeliaev Group's full-service practice handles a myriad of private client matters, ranging from family law - including pre-nuptial agreements, the division of property and dealing with custody issues - to representing clients in contentious cases involving the tax authorities, debt recovery, defamation and breach of confidentiality. Julia Borozdna, Yulia Litovtseva and Olga Puchkova are the lead lawyers.
The bankruptcy practice at Pepeliaev Group handles a well-balanced mix of contentious and non-contentious bankruptcy matters; it has a recent strong track record in subsidiary liability cases. Yulia Litovtseva heads up the team and is well versed in handling bankruptcy proceedings thanks to her prior experience as a bankruptcy judge. Senior associate Leonid Barkov is also a key name to note.
Testimonials
'Team members are always available to discuss our options and all possible courses of action.'
'It is always very pleasant to turn to Yulia Litovtseva, who is not only a great, helpful and competent professional, but also a wonderful person to communicate with. I also think that her experience as a judge at a state commercial court is beneficial to us and other clients, as she can see both sides of the coin.'
Key clients
Alrosa
Astellas Pharma
Cherkizovo Group
Evison Holdings
Kuzbank
Moldindconbank
Multiregional Transit Telecom
Pernod Ricard
Procter & Gamble
Rietumu Banka
SK MOST Group of companies
Rolf
Uhrenholt
Universal Leasing Company
The 'extremely competent' Elena Sokolovskaya leads the antitrust practice at Pepeliaev Group, which is active in the energy and natural resources, pharmaceuticals, TMT and retail sectors. The department assists clients with a wide array of matters involving the Federal Antimonopoly Service including investigations, merger clearances and public procurement issues. Other areas of focus for the team include regulatory advice concerning foreign investment issues and due diligence. Senior associate Olga Protchenko is also noted.
Testimonials
'Our cooperation with Pepeliaev Group's antitrust team only started a year ago, but within this relatively short period of time, the lawyers have shown a high level of professionalism and a great ability to work as a team. The advice provided was always perfectly precise and reflected the latest trends in Russian legislation. It is also quite remarkable that the team carries out an educational role, providing clients with analytical articles on antitrust and other issues that fall within the competence of the Federal Antimonopoly Service (FAS) and the Eurasian Economic Commission (EEC).'
'Elena Sokolovskaya is impressive. Our case was complex due to the lack of an applicable precedent, but Elena put in an outstanding performance; this was only possible due to her unique experience, her deep knowledge, and her familiarity with the inner workings at the FAS.'
Key clients
AbbVie
Astellas Pharma
Becton Dickinson
Evison Holdings Limited
GE Healthcare
Procter & Gamble
Rusenergosbyt
Sanofi Russia
Pepeliaev Group fields a practice, which focuses on real estate transactions and construction projects; the group is also particularly well versed in providing regulatory advice. The team is advising a growing number of industrial and agricultural sector clients in Moscow and across Russia. Department co-heads Natalia Stenina and Alexey Konevsky are the key names to note.
Practice head(s):
Natalia Stenina; Alexey Konevsky
Key clients
Barilla Group
Bionorica
Castorama
Crocus International
Duracell
FMC LLC
Gazprom Zakupki
Gucci Rus
Hals Development
JTI
Leroy Merlin
Mercedes Benz Rus
Moet Hennessy Distribution Rus
Procter & Gamble
UFG Private Equity Fund
Volkswagen
Zaha Hadid Architects
Zarubezhneft
Zarubezhneft-Dobycha Kharyaga
TMT Tier 3
Pepeliaev Group primarily advises on taxation and corporate transactions in the TMT space, with additional experience providing regulatory advice in relation to antitrust, licensing and media law. The practice also has a strong track record of defending telecoms operators in commercial and tax disputes. Natalia Kovalenko is the key figure.
Key clients
Megafon
Multiregional TransitTelecom (МТТ)
Nokia Solutions and Networks
Rostelecom
With multiple offices spread across the country, Pepeliaev Group is able to handle a wide variety of disputes domestically and across the wider CIS region. The team differentiates itself through its capacity to assist Russian clients with issues specific to the Chinese market and has key relationships with firms in China. Headed up by Yuri Vorobyev, the department has particular strength acting in contractual, corporate and insolvency disputes. Roman Bevzenko, Yulia Litovtseva and Ekaterina Lebedeva are also noted, alongside senior associate Aleksandra Chernova.
Testimonials
'We value that the team has experience across multiple sectors and is also very helpful. When needed, the team uses its connections to get us in contact with other firms, which we also appreciate.'
'Yuri Vorobyev is very competent and always finds the time to assist us, regardless of how busy his schedule may be.'
'Ekaterina Lebedeva is a unique professional who is pleasant to work with.'
Key clients
Aeroflot
Alrosa
Campari Rus
Gazprom
Hyundai Heavy Industries
Jaguar Land Rover
Mareven Food Central
Multiregional Transit Telecom
Oriflame
Samsung
Sanofi Russia
Steelman Partners Europe
Thomson Reuters
Uralkali
Volkswagen Group
VTB Leasing
Yandex
Pepeliaev Group assists domestic clients in the energy, oil and gas, and mining sectors on all legal issues arising in the course of the development of offshore fields, including contractual work, taxation and audits, and dispute resolution. Sergey Pepeliaev is a specialist in tax issues in the energy sector, while Natalia Stenina focuses on investment projects and structuring transactions in the real estate sector throughout the CIS region.
Key clients
BKE Shelf Ltd
JSC Zarubezhneft
LLC Zarubezhneft-Dobycha Kharyaga
CJSC Rosshelf
PJSC Gazprom Zakupki
Practice head(s):
Ilya Bolotnov, Nikolay Solodovnikov, Sergei Shorin
Key clients
Barilla Group
BIC CIS
Canon
Lamb Weston / Meijer
Mercedes Benz Rus
Moscow Exchange
HAVI
Skolkovo Ventures
STEK.COM
UFG Private Equity
Aeromar
Amway
Astellas Pharma
Brother LLC
Essilor
Gazprom Zakupki
Gucci Rus LLC
Kingston Technology Company, Inc.
Knauf insulation
LEGO Russia
Legrand
Procter&Gamble
RULOG LLC
SDM-Bank
Sovcomflot
Uhrenholt
Volkswagen
Vympelcom
Zara
Zarubezhneft
Pepeliaev Group >
Firm Profile
Firm overview: For over 15 years Pepeliaev Group has grown and developed along with its clients and the Russian economy. The firm has broadened its range of services considerably, while maintaining the balance between the quality of its services and a reasonable pricing policy. The firm has more than 1,500 major Russian and international clients. Over the past 15 years, it has handled more than 12,000 major matters for clients. Thanks to its extensive international links and membership in the associations TerraLex and Taxand, Pepeliaev Group has 200 international partners in 100 countries of the world. Its outstanding expertise is confirmed by the ongoing academic work and research done by its lawyers. Over 30 of its employees are Doctors of Laws or hold PhDs in Law. Lawyers sit on the academic boards of Russia's leading higher education institutions. The firm publishes two periodical journals available throughout Russia – Nalogoved (from 2004) and Competition and Law (from 2010).
Main areas of practice: Tax: The tax practice is one of the firm's key practice areas. More than 80 lawyers including 14 partners provide comprehensive advice on all complicated tax issues and represent clients in courts at all levels. The practice lawyers conducted ten successful tax cases at the Russian Constitutional Court. The average professional experience of the tax lawyers is 13 years.
Corporate/M&A: The practice includes five partners and over 22 lawyers. They have assisted in more than 50 transactions worth between $10m and $4bn.
Commercial: The firm's lawyers who specialise in commercial contracts have extensive experience of drafting and preparing contracts, analysing the movement of funds and changes in the value.
Banking and finance: Lawyers from the banking practice provide complex legal support to investors and bank clients at all stages of business.
Land, real estate and construction: For the past three years the practice's lawyers have succeeded in implementing around 450 projects in major industrial and agricultural centres across Russia. The most expensive deal was valued at $700m. The lawyers contributed to drafting legislative amendments to the Russian Land Code, the Law on Transactions with Agricultural Land and the Law on the Russian Continental Shelf.
Dispute resolution and mediation: The practice has earned a national reputation for excellence in all areas of high profile and complex business disputes: general contractual disputes, commercial finance, shareholder disputes, etc.
Bankruptcy: The practice handles over 100 projects annually, safeguarding the interests of any party involved in insolvency proceedings. The lawyers of the practice have helped to preserve transactions and assets worth about $205m.
Antimonopoly regulation: Around 600 projects have been completed over the 8 years for which the practice has existed. The practice was the first on the Russian market to implement a full-fledged system of antitrust compliance. The practice is developing advisory services regarding the antitrust requirements of the Eurasian Economic Union and has successful experience in dealing with the Eurasian Economic Commission. 100% of Pepeliaev Group's petitions for the approval of transactions in the context of concentration control and foreign investments in strategic economic sectors have been approved by the FAS and the government committee.
Customs and foreign trade regulation: The practice handles more than 130 projects per year, providing legal support to around 70 clients annually. Among the practice's recent legislative work – drafting certain chapters of the Customs Code of the Eurasian Economic Union (EAEU) and Decisions of the EEC Council required to conduct import and export operations for the 2017 FIFA Confederations Cup and the 2018 FIFA World Cup.
Employment and migration: The practice is one of the strongest in Russia. The employment and migration practice advises on all aspects of employment law and related legal issues.
Data protection: Pepeliaev Group offers both integral legal services and IT support from experts.
Digital economy legal support: The firm has set up a team of experts who are well versed in technological changes in the digital economy and who possess many years of experience in launching business innovations in an integrated and changing regulatory environment.
Intellectual property and trademarks: The practice is dealing with around 150 projects every year, participating in refining legislation and the law enforcement practice as part of working groups of the Federation Council, the Council of the Eurasian Economic Commission, Rospatent, etc. The practice experts developed a specific procedure for using and protecting IP during the organising and staging of the football World Cup 2018 in Russia.
Administrative law defence of business: The practice has unique experience in the Russian market in dealing with federal, regional and municipal authorities at all levels.
Criminal defence of business: The firm's lawyers provide clients with highly qualified legal assistance in dealings with law enforcement agencies with regard to all matters associated with a potential criminal prosecution.
Family and inheritance law: The group's lawyers provide advice on property and non-property related personal issues.
Life sciences: The lawyers of the practice have worked over many years with manufacturers, distributors, professional associations and regulators in medicine and pharmaceuticals, providing high-quality legal advice and helping companies to improve their performance and mitigate risks.
TMT: The practice's experts help companies find the optimum solutions for increasing business efficiency and ensuring financial stability.
Energy and natural resources: Lawyers are highly skilled and experienced in providing legal support for companies engaged in the energy and natural resources industry.
International litigation and arbitration: The team in this practice group has gained sound experience in representing clients in disputes considered by Russian arbitration tribunals and international commercial arbitration courts both in Russia and abroad (institutional arbitration and ad hoc arbitration).
Main Contacts
| Department | Name | Email | Telephone |
| --- | --- | --- | --- |
| Administrative law defence of business | Yuri Vorobyev | | |
| Administrative law defence of business | Natalia Travkina | | |
| Competition/Antitrust | Elena Sokolovskaya | | |
| Banking and finance | Igor Marmalidi | | |
| Restructuring and Insolvency | Yulia Litovtseva | | |
| Commercial | Ilya Bolotnov | | |
| Corporate/M&A | Ilya Bolotnov | | |
| Corporate/M&A | Nikolay Solodovnikov | | |
| Corporate/M&A | Sergey Shorin | | |
| Corporate/M&A | Sergey Spasennov | | |
| Criminal law defence of business | Maxim Koshkin | | |
| Criminal law defence of business | Leonid Kravchinsky | | |
| Customs and foreign trade | Alexander Kosov | | |
| Data protection | Dmitry Zykov | | |
| Dispute resolution and mediation/ international litigation | Yuri Vorobyev | | |
| Dispute resolution and mediation/ international litigation | Roman Bevzenko | | |
| Dispute resolution and mediation/ international litigation | Ekaterina Lebedeva | | |
| Employment and migration/family and inheritance | Julia Borozdna | | |
| Legal translation | Alexander Vinogradov | | |
| Legal translation | Evgeniy Brezgin | | |
| Intellectual property and trade marks | Valentina Orlova | | |
| Foreign currency regulation | Ivan Khamenushko | | |
| Foreign currency regulation | Alexander Kosov | | |
| Land, real estate and construction | Alexey Konevsky | | |
| Land, real estate and construction | Natalia Stenina | | |
| Tax | Sergey Pepeliaev | | |
| Tax | Rustem Ahmetshin | | |
| Tax | Andrey Nikonov | | |
| Tax | Sergey Savseris | | |
| Tax | Valentina Akimova | | |
| Tax | Marina Ivlieva | | |
| TMT | Natalia Kovalenko | | |
| Tax | Leonid Kravchinsky | | |
| Tax | Ksenia Litvinova | | |
| Tax | Anton Nikiforov | | |
| Tax | Maria Nikonova | | |
| Tax | Andrey Tereschenko | | |
| Corporate | Natalia Prisekina | | |
| Tax | Sergey Sosnovsky | | |
| Land, real estate and construction | Elena Krestyantseva | | |
| Life Sciences | Alexander Panov | | |
| Tax | Narine Khachatryan | | |
| Tax | Olga Baranova | | |
| Employment and migration | Anna Berlina | | |
| Banking and finance | Lidia Gorshkova | | |
| Compliance | Sergey Taut | | |
| Tax | Egor Lysenko | | |
| Commercial | Andrey Mikulin | | |
| Administrative law defence of business | Elena Ovcharova | | |
| Chief Marketing Officer | Olga Bulatova | | |
Staff Figures
Number of lawyers : 160 at this office : 90
Languages
Chinese English French German Russian Spanish
Memberships
TerraLex TAXAND
Other
Contact : Sergey Pepeliaev (managing partner) Other offices : Beijing Other offices : Krasnoyarsk Other offices : Shanghai Other offices : St Petersburg Other offices : Vladivostok Other offices : Yuzhno-Sakhalinsk
Diversity
Pepeliaev Group, like the entire Russian legal community in general, has always maintained an attitude that any forms of discrimination are unacceptable. We believe that mutual respect and tolerance are the fundamental principles that should be shared by members of a community or professional environment. We do our utmost to create conditions in which each employee can feel comfortable. We provide equal opportunities for professional development regardless of gender, ethnic background, disabilities or LGBT orientation.
Our company is guided by the principles of equality for men and women, both in terms of salary and in terms of professional development. As a confirmation of the above, please find below statistics illustrating the percentage ratio between men and women at Pepeliaev Group:
Partners and heads of practice – men 54%, women 46%.
Pepeliaev Group's team can certainly be called multinational. However, we do not think that there is a way to specify a citizen's nationality and religion without infringing upon his/her privacy. We respect the privacy of each member of our team.
In view of the above, we deliberately omit in this statement any statistics on our employees that directly relate to private information. We hope for your understanding and respect for the privacy of Pepeliaev Group's employees.
Top Tier Firm Rankings
Firm Rankings