Firm Profile > Pepeliaev Group > Moscow , Russia
Pepeliaev Group
Offices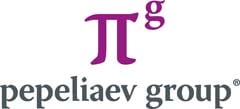 Pepeliaev Group
BUILDING 1, 39 3RD TVERSKAYA
YAMSKAYA STREET
125047
Russia
Pepeliaev Group > The Legal 500
Rankings
Pepeliaev Group >
Firm Profile
Firm Overview:
For over 15 years Pepeliaev Group has grown and developed along with its clients and the Russian economy. The firm has broadened its range of services considerably, while maintaining the balance between the quality of its services and a reasonable pricing policy. The firm has more than 1,500 major Russian and international clients. Over the past 15 years, it has handled more than 12,000 major matters for clients. Thanks to its extensive international links and membership in the associations TerraLex and Taxand, Pepeliaev Group has 200 international partners in 100 countries of the world. Its outstanding expertise is confirmed by the ongoing academic work and research done by its lawyers. Over 30 of its employees are Doctors of Laws or hold PhDs in Law. Lawyers sit on the academic boards of Russia's leading higher education institutions. The firm publishes two periodical journals available throughout Russia – Nalogoved (from 2004) and Competition and Law (from 2010).
Main Areas of Practice:
Tax:
The tax practice is one of the firm's key practice areas. More than 80 lawyers including 14 partners provide comprehensive advice on all complicated tax issues and represent clients in courts at all levels. The practice lawyers conducted ten successful tax cases at the Russian Constitutional Court. The average professional experience of the tax lawyers is 13 years.
Corporate/M&A:
The practice includes five partners and over 22 lawyers. They have assisted in more than 50 transactions worth between $10m and $4bn.
Commercial:
The firm's lawyers who specialise in commercial contracts have extensive experience of drafting and preparing contracts, analysing the movement of funds and changes in the value.
Banking & Finance:
Lawyers from the banking practice provide complex legal support to investors and bank clients at all stages of business.
Land, Real Estate & Construction:
For the past three years the practice's lawyers have succeeded in implementing around 450 projects in major industrial and agricultural centres across Russia. The most expensive deal was valued at $700m. The lawyers contributed to drafting legislative amendments to the Russian Land Code, the Law on Transactions with Agricultural Land and the Law on the Russian Continental Shelf.
Dispute Resolution & Mediation:
The practice has earned a national reputation for excellence in all areas of high profile and complex business disputes: general contractual disputes, commercial finance, shareholder disputes, etc.
Bankruptcy:
The practice handles over 100 projects annually, safeguarding the interests of any party involved in insolvency proceedings. The lawyers of the practice have helped to preserve transactions and assets worth about $ 205m.
Antimonopoly Regulation:
Around 600 projects have been completed over the 8 years for which the practice has existed. The practice was the first on the Russian market to implement a full-fledged system of antitrust compliance. The practice is developing advisory services regarding the antitrust requirements of the Eurasian Economic Union and has successful experience in dealing with the Eurasian Economic Commission. 100% of Pepeliaev Group's petitions for the approval of transactions in the context of concentration control and foreign investments in strategic economic sectors have been approved by the FAS and the government committee.
Customs & Foreign Trade Regulation:
The practice handles more than 130 projects per year, providing legal support to around 70 clients annually. Among the practice's recent legislative work – drafting certain chapters of the Customs Code of the Eurasian Economic Union (EAEU) and Decisions of the EEC Council required to conduct import and export operations for the 2017 FIFA Confederations Cup and the 2018 FIFA World Cup.
Employment & Migration:
The practice is one of the strongest in Russia. The employment and migration practice advises on all aspects of employment law and related legal issues.
Data Protection:
Pepeliaev Group offers both integral legal services and IT support from experts.
Digital Economy Legal Support:
The firm has set up a team of experts who are well versed in technological changes in the digital economy and who possess many years of experience in launching business innovations in an integrated and changing regulatory environment.
Intellectual Property & Trademarks:
The practice is dealing with around 150 projects every year, participating in refining legislation and the law enforcement practice as part of working groups of the Federation Council, the Council of the Eurasian Economic Commission, Rospatent, etc. The practice experts developed a specific procedure for using and protecting IP during the organising and staging of the football World Cup 2018 in Russia.
Administrative Law Defence of Business:
The practice has unique experience in the Russian market in dealing with federal, regional and municipal authorities at all levels.
Criminal Defence of Business:
The firm's lawyers provide clients with highly qualified legal assistance in dealings with law enforcement agencies with regard to all matters associated with a potential criminal prosecution.
Family & Inheritance Law:
The group's lawyers provide advice on property and non-property related personal issues.
Life Sciences:
The lawyers of the practice have worked over many years with manufacturers, distributors, professional associations and regulators in medicine and pharmaceuticals, providing high-quality legal advice and helping companies to improve their performance and mitigate risks.
TMT:
The practice's experts help companies find the optimum solutions for increasing business efficiency and ensuring financial stability.
Energy & Natural Resources:
Lawyers are highly skilled and experienced in providing legal support for companies engaged in the energy and natural resources industry.
International Litigation & Arbitration:
The team in this practice group has gained sound experience in representing clients in disputes considered by Russian arbitration tribunals and international commercial arbitration courts both in Russia and abroad (institutional arbitration and ad hoc arbitration).
Main Contacts
| Department | Name | Email | Telephone |
| --- | --- | --- | --- |
| Administrative law defence of business | Yuri Vorobyev | | |
| Administrative law defence of business | Natalia Travkina | | |
| Competition/Antitrust | Elena Sokolovskaya | | |
| Banking and finance | Igor Marmalidi | | |
| Restructuring and Insolvency | Yulia Litovtseva | | |
| Commercial | Ilya Bolotnov | | |
| Corporate/M&A | Ilya Bolotnov | | |
| Corporate/M&A | Nikolay Solodovnikov | | |
| Corporate/M&A | Sergey Shorin | | |
| Corporate/M&A | Sergey Spasennov | | |
| Criminal law defence of business | Maxim Koshkin | | |
| Criminal law defence of business | Leonid Kravchinsky | | |
| Customs and foreign trade | Alexander Kosov | | |
| Data protection | Dmitry Zykov | | |
| Dispute resolution and mediation/ international litigation | Yuri Vorobyev | | |
| Dispute resolution and mediation/ international litigation | Roman Bevzenko | | |
| Dispute resolution and mediation/ international litigation | Ekaterina Lebedeva | | |
| Employment and migration/family and inheritance | Julia Borozdna | | |
| Legal translation | Alexander Vinogradov | | |
| Legal translation | Evgeniy Brezgin | | |
| Intellectual property and trade marks | Valentina Orlova | | |
| Foreign currency regulation | Ivan Khamenushko | | |
| Foreign currency regulation | Alexander Kosov | | |
| Land, real estate and construction | Alexey Konevsky | | |
| Land, real estate and construction | Natalia Stenina | | |
| Tax | Sergey Pepeliaev | | |
| Tax | Rustem Ahmetshin | | |
| Tax | Andrey Nikonov | | |
| Tax | Sergey Savseris | | |
| Tax | Valentina Akimova | | |
| Tax | Marina Ivlieva | | |
| TMT | Natalia Kovalenko | | |
| Tax | Leonid Kravchinsky | | |
| Tax | Ksenia Litvinova | | |
| Tax | Anton Nikiforov | | |
| Tax | Maria Nikonova | | |
| Tax | Andrey Tereschenko | | |
| Corporate | Natalia Prisekina | | |
| Tax | Sergey Sosnovsky | | |
| Land, real estate and construction | Elena Krestyantseva | | |
| Life Sciences | Alexander Panov | | |
| Tax | Narine Khachatryan | | |
| Tax | Olga Baranova | | |
| Employment and migration | Anna Berlina | | |
| Banking and finance | Lidia Gorshkova | | |
| Compliance | Sergey Taut | | |
| Tax | Egor Lysenko | | |
| Commercial | Andrey Mikulin | | |
| Administrative law defence of business | Elena Ovcharova | | |
| Chief Marketing Officer | Olga Bulatova | | |
Staff Figures
Number of lawyers : 160 at this office : 90
Languages
Chinese English French German Russian Spanish
Memberships
TerraLex TAXAND
Other
Contact : Sergey Pepeliaev (managing partner) Other offices : Beijing Other offices : Krasnoyarsk Other offices : Shanghai Other offices : St Petersburg Other offices : Vladivostok Other offices : Yuzhno-Sakhalinsk
Diversity/Community
Being actively involved in social policy and in community life is an important component of Pepeliaev Group's corporate strategy.
Pepeliaev Group views all its social obligations as closely connected with the general commitment to further develop and expand our business, raise the quality of the services we provide and to meet the highest global standards. Serious social projects are impossible without the firm developing overall.
The primary features of our social policy include:
• participating in sponsorship and charity events aimed at supporting socially vulnerable groups;
• providing legal support on a non-profit basis to companies involved in education, training and international cooperation;
• following a publishing policy that is aimed at expanding legal knowledge to the widest extent possible;
• ensuring a high level of social guarantees for the firm's employees, taking account of how such guarantees are set out in the employment legislation;
• contributing to strengthening the civil society, particularly the section of it formed by large professional associations and communities of corporate lawyers and attorneys.
Pepeliaev Group voluntarily accepts and unfailingly performs social obligations to its employees. As a responsible employer, the firm preserves and creates jobs, maintains compliance with the Russian employment legislation and provides fitting working conditions and social protection for its staff. Occupational safety for and safeguarding the health of all employees are among the key priorities in our activities.
We aim for our relationships with clients and business partners to be based on sincerity, good will and mutual understanding. The human element of business relationships is of no less value for us than the economic part of them. Clients and partners who have successful experience of working with our firm usually want to continue to do so.
Pepeliaev Group regards it as vital that the firm should not take on cases which appear doubtful from the legal perspective or which are in conflict with our business ethics and the inner convictions of the firm's management or staff.
Our primary principle is a commitment to fair competition. Pepeliaev Group is open to dialogue, pursuing joint projects or holding events together with other companies. Our activities are aimed at joining efforts with "industry peers" to achieve not only important corporate goals but also socially valuable results.
In the context of a cultural project entitled "People and Taxes" that Pepeliaev Group pursued, in October 2007 the firm, together with Mossovet Theatre in Moscow organised the reprinting of the play "L'Ecole des Contribuables" ("The School of Taxpayers") by French writers Louis Verneuil and Georges Berr.
In 2015 Pepeliaev Group and the State Historical Museum completed the unique project to restore the 13th century Novgorod "Book of the Helmsman".
We believe that our work in social matters helps to strengthen our country, promote democracy and increase the level of legal culture in society. This enhances the well-being of the Russian people.
Top Tier Firm Rankings
Firm Rankings