MLL Legal > Zug, Switzerland > Firm Profile
MLL Legal
Offices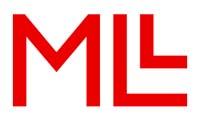 MLL Legal
Grafenaustrasse 5
6302 Zug
Switzerland
MLL Legal > The Legal 500
Rankings
Combining the practice groups of legacy firms Froriep and Meyerlustenberger Lachenal,
MLL Legal
provides '
highest quality
' advice to banks, securities firms, digital asset exchanges, payment systems, and other financial institutions on all types of fintech matters.
Kilian Schärli
'
handles a huge amount of crypto legal issues brilliantly
' and
Reto Luthiger
has '
great knowledge of the crypto and the regulatory landscape in Switzerland
'. '
Thought leader
'
Ronald Kogens
 is noted '
for his in-depth knowledge
' of blockchain issues.
Alexander Vogel
'
is one of the most knowledgeable persons in Switzerland
' when it comes to dealing with FINMA and digital assets. The team further includes regulatory expert
Catrina Luchsinger Gähwiler
.
According to clients,
MLL Legal
 has the '
best IP team in Switzerland
', including '
an excellent IP litigation team
'. The practice, which is jointly headed by the '
hugely experienced
'
Michael Ritscher

,
Simon Holzer
and
Peter Schramm
covers all intellectual property matters and is known for its strength in the protection of geographical indications, European patent matters, copyright matters and intellectual property matters in information and communication technology – an area of specialisation of the '
excellent
'
Nicola Benz
and
Lukas Bühlmann
. Further key contacts are
Reinhard Oertli
, '
super knowledgable
'
Guillaume Fournier
, the '
very intelligent
'
Kilian Schärli
,
Nadine Von Büren-Maier
and the '
fantastic
'
Ulrike Ciesla
.
The '
very competent people
' at
MLL Legal
give very clear advice and efficiently propose adequate solutions for complex problems across all types of real estate matters. A specialism of the unit are real estate transactions with complex cross-border financing elements involving foreign investors and financial institutions. Further areas of expertise relate to project developments and real estate litigation, the latter in particular with respect to construction law and zoning issues. The Zurich-based
Wolfgang Müller
 is lauded for his outstanding knowledge and supportive attitude. The '
extremely effective
' Geneva-based
Philippe Prost
 has a focus on real estate transactions and litigation, as does
Romina Brogini
.
Catrina Lachsinger
brings environmental law expertise to the table, in particular with respect to polluted sites.
Cosima Trabichet-Castan
and
Walter Häberling
are further key contacts.
With an emphasis on equity capital market matters, the team at
MLL Legal
 advises especially issuers and investment banks on the full range of capital market transactions, including IPOs, private placements, rights offerings, debt offerings and exchange offers. The offering further includes assisting listed companies with corporate governance and ongoing regulatory matters.
Wolfgang Müller
 and
Christoph Heiz
are experienced in debt and equity CM transactions and lead the practice with
Catrina Luchsinger Gähwiler
 who has know-how in structuring investment products.
Andrea Sieber
 is well versed in regulated industries.
Following its July 2021 merger
MLL Legal
is well-positioned to advise Swiss and foreign companies in their commercial, corporate and transactional concerns. The team has experts in a wide range of industries such as financial services, TMT, DLT, life sciences & healthcare, real estate, retail & luxury and start- ups. In addition to its busy transactional caseload, the group is also regularly advising clients on corporate governance matters as well as SIX Swiss Exchange regulations. The '
very effective
'
Andrea Sieber
and
Alexander Vogel
lead the practice, which also includes financing transactions advisor
Daniel Schoch
and
Mona Stephenson
, who also acts for VC and PE clients.
Following the merger of Meyerlustenberger Lachenal and Froriep, the data privacy and data protection practice of 
MLL Legal
is headed by
Nicola Benz
and
Lukas Bühlmann
. Benz has a specialism in the technology and life sciences industries and Bühlmann in the area of e-commerce and at the intersection of competition law which makes the practice a strong choice for matters involving on- and offline marketing and healthcare and life sciences players. The group, which includes
Marco Meier
, further has a specialism in advising cross-border employee lending agencies and pension institutions.
MLL Legal
provides advice on all employment law issues as well as the related fields of social security and immigration law to a broad variety of Swiss and international companies. Following the merger with Froriep, the employment practice is jointly headed by '
very pragmatic
' and '
responsive
'
Thomas Kälin
and
Alain Gros
. The group has particular experience in the banking and retail sectors, but advises clients from all sectors on major transactions, restructurings and outsourcings, as well as all aspects of labour relations, including bonus packages, dismissals and pension matters.
Nadine Von Büren-Maier
,
Guy-Philippe Rubeli
 and
Martin Ammann
are further key contacts.
After its merger,
MLL Legal
's life sciences & healthcare practice is now headed up by
Simon Holzer
 and
Nicola Benz
. It '
stands out for its comprehensive and interdisciplinary approach in finding tailor-made solutions
' and offers clients from the pharmaceutical and medical devices field legal support. The team is well versed in IP-related matters, dispute resolution and contracts.
Kilian Schärli
 is noted for his know-how in blockchain pharmaceutical cases.
Ulrike Ciesla
is a key contact in patent matters. Associate
Louisa Galbraith
 is a '
rising star
.'
MLL Legal
 provides '
top-quality service
' and is '
client-focused
' when advising private clients and their families. The team, which is '
chock full with talented layers
', advises high-net-worth and ultra-high-net-worth individuals, such as entrepreneurs, heirs and investors on sensitive and personal tax and legal issues pertaining to wealth and asset structuring, protection, estate planning, family governance and philanthropy. The department is headed by
Serge Calame
and
Patricia Guerra
, whose '
grasp of clients' needs and understanding of complex situations is outstanding
'.
Maud Udry-Alhanko
focuses on relocations of international clients to Switzerland,
Julie Wynne
specialises in estate planning, inheritance law and philanthropy, and the '
highly knowledgeable
'
Oliver Arter
specialises in wealth planning. The unit further includes
Dmitry Pentsov
and
Julien Tron
.
Annaïg Vogt
 left the firm in February 2022.
Following the merger that formed
MLL Legal
in July 2021, the practice is jointly headed by '
thought leader
'
Nicola Benz
 and '
top TMT lawyer
'
Lukas Bühlmann
. The team covers a comprehensive range of TMT matters, including regulatory and contractual issues, litigation and transactions, with Bühlmann specialising in cross-border e-commerce projects and digital economy generally as well as in data protection. Benz focuses on outsourcing, licensing, joint ventures and collaborations and associated intellectual property matters.
Reinhard Oertli
,
Ronald Kogens
and
Michael Reinle
 round off the team's expertise with internet, fintech and cloud computing specialisms.
Having teamed up with legacy firm Froriep, the combined unit
MLL Legal
 is seen as '
one of the top Swiss aviation law practices
', in particular in relation to airline insolvencies, repossessions and restructurings. The transport practice advises on sale and purchase issues, registration, security interests, regulatory as well as tax matters and is jointly headed by aviation specialists
Karin Oberlin
, who is '
one of the best
' in aviation finance matters, and
Dunja Koch
, who is additionally the firm's '
go-to person for ship finance matters
'. Recently, the team has seen increased activity in ship financing and ship mortgage matters in connection with the COVID-19 pandemic.
MLL Legal
's client portfolio includes financial institutions, funds, investors, and individuals. On the regulatory side, the firm handles licence requests for banks and issues involving the recognition of specific financial products in Switzerland. It further covers asset lending, corporate lending, real estate financing and acquisition financing as well as banking litigation.
Dmitry Pentsov
is a key contact especially for the latter; he leads the practice together with transaction specialist
Mona Stephenson
.
After joining forces in July 2021,
MLL Legal
now has a comprehensive banking and finance offering. Areas of expertise are in particular financing structures, banking, securities and asset management regulatory matters, FinTech mandates; real estate investment and structured products, as well as anti-money laundering and counter-terrorism financing.
Catrina Luchsinger Gähwiler
'
listens patiently, interjects with clarity and wisdom and educates with insight and experience.
' She leads the team together with
Daniel Schoch
. Other key members are
Alexander Vogel
,
Karin Oberlin
 and the London-based
Dunja Koch
.
Core strengths of
MLL Legal
's competition practice are investigations conducted by and merger notifications to be filed with the Swiss Competition Commission as well as civil antitrust litigation. In addition to acting for corporate clients, the team regularly assists industry associations with their competition matters. The group can also offer know-how in the areas of distribution law and in the e-commerce sector. IP specialist
Simon Holzer
,
Hubert Orso Gilliéron
 who also has corporate experience, and dedicated competition practitioner
Renato Bucher
 lead the practice.
Following the 2021 merger between Meyerlustenberger Lachenal Ltd and Froriep,
MLL Legal
's team operates from bases in Zurich, Geneva, Zug and Lausanne and has a notable focus on the technology, innovative and regulated sectors. The group handles a range of civil, administrative and criminal proceedings and also has capabilities in multi-jurisdictional disputes.
Jean Marguerat
 and
Marcel Steinegger
jointly lead the practice from Geneva and Zurich respectively. Other key individuals include
Alain Gros
,
Sabina Schellenberg
,
Urs Boller
 and
Léonard Stoyanov
.
MLL Legal
is noted for its '
profound knowledge of Swiss insolvency law, strategic thinking and the proactive approach to cases.
' By combining litigation and corporate specialists under one roof, the team covers a wide range of related matters; these include corporate restructuring, reorganisation and turnaround; rescue companies; acquisition of distressed businesses; moratorium and composition agreements and bankruptcy proceedings.
Samuel Ljubicic
and
Sabina Schellenberg
 head up the practice, which also includes prominent practitioner 
Alexander Vogel
.
Urs Boller
's '
opinions are always sharp, balanced, insightful and comprehensive.
'
MLL Legal
was formed by the merger of legacy firms Meyerlustenberger Lachenal and Froriep and the combined teams have  strength in advising clients from the retail, pharmaceutical and energy sectors as well as clients with a technology background, including engineering and software companies.
Serge Calame
,
Frédéric Cottier
,
Philippe Prost
and
Bernard Lachenal
are adept at handling private client matters, as is
Julie Wynne
.
Jean Marguerat
is well versed in dispute resolution and
Dmitry Pentsov
specialises in banking and finance advice.
Mona Stephenson
,
Maud Udry-Alhanko
and
Jean-Luc Herbez
 are also noted.
Post-merger,
MLL Legal
can draw upon the expertise of the two former law firms MLL and Froriep resulting in a comprehensive legal services offering. The combined team has profound knowledge in the areas of intellectual property, IT and data privacy matters where
Michael Ritscher

,
Simon Holzer
,
Nicola Benz
and
Lukas Bühlmann
are key practitioners. In corporate, banking and finance matters,
Alexander Vogel
,
Catrina Luchsinger Gähwiler
,
Andrea Sieber
 and
Dunja Koch
 in London are the key individuals.
Patricia Guerra
 acts for private clients and
Wolfgang Müller
advises real estate clients. Tax expert
Marcel Jung
and litigation expert
Sabina Schellenberg
are further key contacts.
The team at
MLL Legal
is experienced in acting for team owners, individual athletes and sports organisations from a wide range of sports, such as football, horse racing, cycling, ice hockey, tennis, beach volleyball, gymnastics and motor racing. Covering contentious and non-contentious matters, the group advises on IP, brand management, disciplinary cases and negotiations. Dispute resolution expert
Jean Marguerat
 and trade mark and designs specialist 
Peter Schramm
 lead the practice.
Dmitry Pentsov
is a key contact for Russia-related matters.
MLL Legal
has a team of '
smart and practical business-oriented advisors.
' The practitioners cover a wide range of tax matters, both Swiss and international in scope, including capital market, finance and M&A transactions, restructurings, tax litigation and the implementation of the newly introduced tax incentive schemes for innovation. It is also active in advising on new business models of the digital economy including digital platforms, crypto currencies, and token business models;
Marcel Jung
is the key contact here. He heads the firm together with
Thomas Nabholz
, who also has accounting firm experience.
MLL Legal
 '
combines a strong technical command of Swiss law with the ability to think tactically to achieve the client's objectives
' in commercial, sports and investment arbitration proceedings, with experience in acting as both counsel and arbitrator. The practice is led from Geneva and Zurich by
Jean Marguerat
 and
Marcel Steinegger
 respectively, while
Urs Boller
 and
Jean-Marie Vulliemin
 also contribute.
MLL Legal
is well positioned to advise on regulatory matters regarding pharmaceuticals, medical and chemical products, foods, as well as tobacco products and CBD. The team also assists its clients with developing and implementing compliance programmes.
Simon Holzer
 and
Michael Reinle
lead the practice.
MLL Legal >
Firm Profile
MLL Legal's Zug office was established in 1983. Besides its special expertise in the particular tax environment of the Canton of Zug, it provides services in most of the firm's practice areas, with one additional service exclusive to this office, namely notary services, also in relation to foreign transactions.
MLL Legal's Zug office is one of the four national offices of the firm. As the sixth largest Swiss commercial law firm, MLL Legal advises its clients in all traditional areas of commercial law such as M&A, finance, dispute resolution and intellectual property (IP). In particular, however, MLL Legal stands out for its first-class industry expertise in technically innovative specialist areas such as fintech, blockchain and artificial intelligence, but also in regulated and innovative industries such as life sciences, telecommunications, financial services, real estate and retail and luxury.
MLL Legal employs 250 people, including 150 lawyers, at its four Swiss offices in Zurich, Geneva, Zug and Lausanne, as well as at its international offices in London and Madrid.
Staff Figures
Total number of lawyers : 150 Number of lawyers at this office : 13
Languages
Chinese English French German Spanish Turkish Italian Russian
Press Releases
16th December 2022
On behalf of MLL Legal's entire partnership, we are pleased to announce that effective January 1, 2023, Reto Luthiger and Kevin Hubacher will be promoted to Partners and Catherine Kavadze to Counsel. We congratulate each of them on this important milestone in their careers and wish them every success in their new role! We are very excited to add more great talent to our team and are confident that these promotions will take our firm one step further on its way to becoming the law firm of the future.