Firm Profile > Mäkitalo Attorneys Ltd > Helsinki, Finland
Mäkitalo Attorneys Ltd
Offices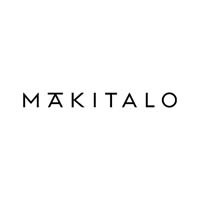 Mäkitalo Attorneys Ltd
ETELÄESPLANADI 12
00130 HELSINKI
Finland
Mäkitalo Attorneys Ltd > The Legal 500
Rankings
Mäkitalo Attorneys Ltd >
Firm Profile
Mäkitalo Attorneys Ltd is a Finnish attorneys-at-law firm established in 1989. Our main focus is on energy & natural resources, real estate & construction, public sector and on industrial customers. Our services include advisory on commercial contracts, corporate law, competition & anti-trust law, data protection matters, employment law, environmental law, intellectual property matters, compliance matters, mergers & acquisitions, real estate matters and legal due diligence as well as dispute resolution. Our 24 specialists are experienced lawyers with diverse backgrounds. We are committed to developing unique solutions for businesses of all sizes regardless of the duration or scope of the assignment.
Client-centricity:
The firm believes that the best results are created in close collaboration with its clients. Over the past few decades, a client-centric way of working has become the cornerstone of the firm's operations. This approach enables it to form a comprehensive understanding of its clients' business, and come up with solutions that best serve their interests in all situations.
Pragmatism:
The firm's legal professionals combine their problem-solving skills with an efficient way of working. These traits help develop tailored solutions that support clients' goals in all situations. The clients appreciate the firm's pragmatic way of working and that it conducts work on their terms.
Areas of practice
Project advisory:
In addition to clearly defined assignments that concentrate on a single practice area, the firm assists clients with long-term projects, in which it appoints an advisor to help the client with all legal issues arising during the project's lifespan. The person operates as a part of the client's project team and offers legal expertise at each stage of the project. This approach is ideal for extensive real estate, construction and energy projects, where identifying threats early on can help clients mitigate risks and avoid unnecessary costs.
Banking and finance:
The firm advises on financing energy and construction projects.
Corporate advisory:
The firm provides advice on the preparation of mergers and acquisitions, capital investments, incentive schemes and partnership agreements.
Dispute resolution:
The firm's dispute resolution team is regularly involved in high-profile litigation and major arbitration cases, both Finnish and international.
Employment:
The firm's employment team provides advice in connection with all issues of employment law.
Energy and infrastructure:
The firm is specialised in construction and energy projects including the related environmental and real estate matters. It has extensive experience and references in the largest and most complex energy projects in Finland.
Environment:
The firm advises in legal matters related to land use, transactions and power plant projects.
EU and competition:
The firm assists contracting authorities in demanding and large-scale public procurement projects such as power plants, hospitals and regional planning and construction works.
Mergers and acquisitions:
The firm's transaction services cover all legal aspects related to corporate and financing arrangements, from process planning to process conclusion and the management of post-transaction affairs.
Public procurement:
The firm assists buyers and service providers in all matters relating to public procurement, across all stages of the procurement process.
Real estate and construction:
The firm has advised clients in construction projects in over 30 countries. The firm's clients include many major Finnish property investment firms, state and municipal operators and energy sector companies.
Start-ups:
The firm has advises start-ups and growth companies in all matters concerning founding a company and expanding its operations.
Technology and IPR:
The firm assists in protecting intellectual property, distribution, drawing up contracts and IP-related disputes.
Main Contacts
| Department | Name | Email | Telephone |
| --- | --- | --- | --- |
| Banking and finance | Juha Mäkitalo | | |
| Banking and finance | Jani Rantanen | | |
| Banking and finance | Ville Vyyryläinen | | |
| Corporate advisory | Juha Mäkitalo | | |
| Corporate advisory | Jani Rantanen | | |
| Corporate advisory | Ville Vyyryläinen | | |
| Dispute resolution | Annika Kiviharju | | |
| Dispute resolution | Marja Norrena | | |
| Employment | Annika Kiviharju | | |
| Employment | Marja Norrena | | |
| Energy and infrastructure | Aimo Halonen | | |
| Energy and infrastructure | Juha Mäkitalo | | |
| Energy and infrastructure | Ville Vyyryläinen | | |
| Environment | Aimo Halonen | | |
| Environment | Juha Mäkitalo | | |
| Environment | Ville Vyyryläinen | | |
| Environment | Juho Lönnblad | | |
| EU and competition | Salla-Maaret Lamberg | | |
| Mergers and acquisitions | Juha Mäkitalo | | |
| Mergers and acquisitions | Jani Rantanen | | |
| Mergers and acquisitions | Ville Vyyryläinen | | |
| Public procurement | Aimo Halonen | | |
| Public procurement | Salla-Maaret Lamberg | | |
| Real estate and construction | Aimo Halonen | | |
| Real estate and construction | Juho Lönnblad | | |
| Real estate and construction | Juha Mäkitalo | | |
| Start-ups | Jani Rantanen | | |
| Start-ups | Ville Vyyryläinen | | |
| Technology and IPR | Jani Rantanen | | |
| Technology and IPR | Ville Vyyryläinen | | |
Lawyer Profiles
| Photo | Name | Position | Profile |
| --- | --- | --- | --- |
| | Jussi Ekonen | Jussi Ekonen specializes in energy and infrastructure sector assignments. Ekonen has extensive experience… | View Profile |
| | Aimo Halonen | Aimo Halonen specializes in energy and infrastructure sector projects, including related procurement… | View Profile |
| | Helena Kalmanlehto | Helena Kalmanlehto specializes in commercial dispute resolution. Kalmanlehto's dispute resolution assignments typically… | View Profile |
| | Annika Kiviharju | Annika Kiviharju specializes in dispute resolution and employment law. Kiviharju represents our… | View Profile |
| | Rosa Lång | Rosa Lång specializes in construction law, project management and various contracts. Lång… | View Profile |
| | Juho Lönnblad | uho Lönnblad specializes in real estate, construction and project law issues and… | View Profile |
| | Salla-Maaret Lamberg | Salla-Maaret Lamberg specializes in contract and commercial law, public procurement and the… | View Profile |
| | Ida Lindfors | Ida Lindfors specializes in company and contract law. Lindfors assists our clients… | View Profile |
| | Anniina Mäkikyrö | Anniina Mäkikyrö specializes in dispute resolution and employment law assignments. She assists… | View Profile |
| | Juha Mäkitalo | Juha Mäkitalo specializes in acquisitions, financing and capital arrangements, as well as… | View Profile |
| | Minna Marttiini | Minna Marttiini specializes in company law and corporate responsibility issues. Marttiini has… | View Profile |
| | Jenni Miettinen | Jenni Miettinen specializes in procurement preparation, drafting procurement contracts and procurement procedures.… | View Profile |
| | Alisa Montonen | Alisa Montonen specializes in the drafting, negotiation and risk management of projects… | View Profile |
| | Essi Niitynpää | Essi Niitynpää specializes in real estate and construction, as well as company,… | View Profile |
| | Anna Nikulina | Anna Nikulina specializes in company and employment law assignments as well as… | View Profile |
| | Marja Norrena | Marja Norrena specializes in litigation and arbitration. Norrena regularly works with large… | View Profile |
| | Kerttu Pahta | Kerttu Pahta's areas of expertise include company law, environmental and real estate… | View Profile |
| | Henna Pajulammi | Henna Pajulammi specializes in dispute resolution and white-collar criminal cases. She has… | View Profile |
| | Vilma Pasanen | Vilma Pasanen specializes in litigation, arbitration and company law. Pasanen assists our… | View Profile |
| | Jani Rantanen | Jani Rantanen specializes in contract drafting, business negotiations, private equity, mergers &… | View Profile |
| | Hanna Tolonen | Hanna Tolonen specializes in M&A transactions as well as company and contract… | View Profile |
| | Hanna Tuominen | Hanna Tuominen specializes in contract, energy and environmental law. Tuominen also assists… | View Profile |
| | Panu Vasama | Panu Vasama specializes in the law, contracts and projects regarding the operating… | View Profile |
| | Ville Vyyryläinen | Ville Vyyryläinen specializes in legal issues related to the energy industry, in… | View Profile |
Staff Figures
Number of lawyers : 24
Languages
English Finnish French German Swedish
Other
Contacts : Managing Partner Ville Vyyryläinen
Top Tier Firm Rankings
Firm Rankings