Monard Law > Brussels, Belgium > Firm Profile
Monard Law
Offices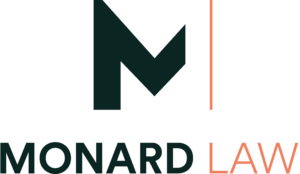 Monard Law
TERVURENLAAN 270
1150 BRUSSELS
Belgium
Monard Law > The Legal 500
Rankings
Monard Law
has a broad offering across litigation and advisory work relating to fraud and white-collar crime cases, handling investigations, negotiations with authorities, and criminal proceedings for tax fraud, anti-money laundering, corruption, and customs and duties issues. Practice head
Christiaan Barbier
 has expertise in high-level litigation and advisory work, representing directors and executives of major companies accused of malfeasance, while
Tom Messiaen
 is noted for his role in social criminal cases, including modern slavery and cases brought by the families of industrial accidents victims.
Frédéric Lettany
represents clients in international (primarily EU and US-based) bribery and tax proceedings.
Practice head(s):
Other key lawyers:
A diverse cross-section of non-profit organisations and European trade associations turn to the team at Monard Law for its 'excellent expertise' in public procurement contracts, company law advice, and defence capabilities before various EU institutions. The practice is jointly led by three partners working across multiple offices: Brussels-based employment and international law specialist Bert Theeuwe ; Antwerp-based corporate lawyer Pieter Van den Broeck, and Hasselt-based Wouter Moonen, who advises clients on domestic and EU-wide procurement legislation.  Thomas Christiaens is also noted for his public procurement capabilities.
Practice head(s):
Bert Theeuwes; Wouter Moonen; Pieter Van den Broeck
Other key lawyers:
Testimonials
'Excellent expertise in their field. Offer solutions that go beyond our requests, based on their experience, which brings us new insights. Very responsive, comprehensive answers to our enquiries. Present all legal theories for the topic at hand, but with the necessary considerations for the expected success of their practical application.'
'Wouter Moonen, always offers the right balance between legal theory and the practicality of the solution presented.'
'Thomas Christiaens offers a very thorough analysis of our questions and extensive description of the solution presented to us.'
Key clients
AgriCord (Global Trade Association)
Brussels University Hospital
Clova
University College Leuven-Limburg
Terlaemen Racing Track
Bednet
Living Tomorrow
AZ Jan Palfijn (Hospital)
AZ Vesalius Tongeren (Hospital)
University Hasselt
MANE
Sint-Trudo (Hospital)
KVS (Theater And Opera House)
Katholieke Scholen Heusden-Zolder
Limburg.net
Work highlights
Advising AGRI CORD on its internal structure and dealings as a non-profit associations with international organisations such as the United Nations and the European Union.
Advising UZ Brussels and Erasmus Hogeschool on setting up a joint venture to integrate their partnership.
Advising Hasselt University on procedures covering all recent public procurement matters.
Monard Law
offers its clients significant public law and litigation expertise, regularly representing public sector bodies at Council of State level, alongside advising on environmental permits, waste management, soil pollution issues, and brownfield projects. The practice is led by
Koen Geelen
, who specialises in public sector work,  including representation in major environmental liability cases, alongside
Wouter Moonen
, who has a strong focus on public procurement.
Practice head(s):
Testimonials
'People orientated. Personal. Think along with the client.'
'Personal approach.'
Key clients
Remo Milieubeheer (Group Machiels)
Ovam
Ostend-bruges Flanders International Airport
City Of Antwerp
Living Tomorrow
Primagaz
Re-vive
Weareone.world
Antwerp Flanders International Airport
Flemish Region
Work highlights
Advising Primagaz on the expansion of gas storage located in the industrial zone of Tessenderlo in order to obtain the necessary environmental permits.
Advising WeAreOneWorld on environmental permits for the Tomorrowland festival.
Advising Living Tomorrow on acquiring environmental permits for its innovation campus.
Monard Law
's IP practice is regularly engaged by blue-chip clients from the areas of luxury fashion, music, automobiles and pharmaceuticals as well as video-gaming, which is an avowed, burgeoning focus for the team. The practice is jointly led by two partners working between two offices:
Daan De Jaeger
, a Brussel-based lawyer who specialises in Benelux-wide anti-counterfeiting practices, and
Stephane Criel
, a Ghent-based IP practitioner and CEPANI arbitrator in domain disputes.
Sebastien Verva
is also noted.
Practice head(s):
Daan De Jaeger; Stephane Criel
Other key lawyers:
Testimonials
'One of the few law firms specialised in intellectual property in Belgium.'
'Clear communication, dossier knowledge and actively involve the ideas and thoughts of the client.'
'Very capable with an eye for detail: all evidence was collected and a strong file was made. Nice collaboration. Would not hesitate to work with them in the future.'
'Due to the fact that we were a start-up, we didn't have a stable cash-flow yet. Monard proposed a billing solution allowing to spread the invoices with an amount which was bearable for us (very much appreciated)'
'The team is really hands on and to the point. Giving the correct advice without elaborating too much. Each team member does his part of the job without too much overlap, which results in a correct billing system.'
'Daan De Jaeger is very accessible and clear in his explanations.'
'The cases are followed up well and I can always expect a quick response. The contact is personal but does not detract from the formal and serious nature of the underlying questions and problems.'
'Daan De Jaeger is the leading partner of the IP team in Brussels. He has more than 30 years of experience as an IP lawyer and that is very noticeable. He has a no-nonsense approach and can easily take difficult decisions in cases for his clients. His expertise, both purely legal and in terms of the industries he is active in, makes him one of the most reliable names in the IP sector.'
Key clients
Rolex S.A.
Rolex Benelux nv
Napoleon Games nv
Eurautomat nv
Korean Motor Company nv (Hyundai Belux)
Suzuki Belgium nv
D'Ieteren nv (Volkswagen / Audi / Porsche /…)
Christian Dior Couture S.A.
Grandeco nv
The Belgian Entertainment Association
Tomorrowland (WEAREONE.world)
P-Laser
Nutrisan
May Courier International
Work highlights
Handling the anti-counterfeiting practices of Rolex in the Benelux: from small customs procedures to landmark litigation cases.
Handling cases for May Courier, Plastiservice Projects and P-Laser following the implementation of the EU Trade Secret Directive into Belgian law.
Assisting D'Ieteren, importer of Volkswagen, Audi, Porsche, as well as Hyundai Benelux and Suzuki Belgium, with large distribution and IP-related cases, mostly concerning exclusivity rights.
Monard Law
advises private equity and venture capital funds alongside portfolio and target companies across the life-cycle of investments and fund activity, including fund formation and structuring alongside buyouts, divestments, and financing. Primarily working with domestic funds, the firm has cross-border capabilities and a notable venture capital offering, frequently working with growth companies and funds investing in them. The team is led by
Nicole Segers
,
Pieter Van den Broeck
and venture capital specialist
Maxime Monard
.
Practice head(s):
Testimonials
'Great team, full service, industry experts.'
'Pieter van den Broeck- deal maker, problem solver, pragmatic, business wise'
'The team is able to work efficiently & respect timings.'
'Very accurate and fast reply to questions. Excellent service & M&A know-how. Team is big enough to counter with deadlines.'
'Very dedicated. Service tailored to the customer.'
'Very nice to work with. Can negotiate with a wide array of potential sellers.'
Key clients
VIB
Quanteus Group
Legia Capital
Daltix
Het Poetsbureau
LRM
Concentra
GT Invest
Dobco Medical
Sitemark
ESAS senior management
AGC Networks
Droia Ventures
Chili Publish NV
E-Capital Equity Management
Work highlights
Advised senior management of ESAS in relation to the sale of 100% of their shares in the ESAS Group to the Circet Group.
Advised Droia Ventures on its investment in K5 Therapeutics and the subsequent cross-border merger of K5 Therapeutics with Muna Therapeutics.
Advised the shareholders of Sweagle NV on the sale of 100% of the share capital in Sweagle NV to ServiceNow.
Monard Law
combines its traditional strength in disputes and litigation with emerging capabilities in real estate transactions and procurement deals, most notably in the field of construction and PPP projects. The team, led by long-standing retail lease and disputes specialist
Luc Linders
, advises property developers, investors, and city authorities, as well as representing in litigation relating to construction disputes and permissions. Other key members of the team include
Gregory Grouwels
, who handles disputes and construction contracts, and PPP specialist
Benoit Samyn
.
Practice head(s):
Testimonials
'Stefan Van Dyck – very good file knowledge'
Key clients
AG Real Estate
Alltech
Artes
Artone
AZ Jan Palfijn Ghent Hospital
Belfius Bank
Besix
BIV
BNP Paribas Fortis
BPI Real Estate
Breevast
Brussels University Hospital
Building & Partners
Carglass
Ciril
City of Hasselt
City of Mechelen
Compagnie Het Zoute
Cordeel
Cores
C-Power
Denys
Democo
Dillen Bouwteam
DSV Panalpina
Duvel Moortgat Group
Eco Beton nv
Eiffage Development
Evolta Engineers & Architects
Fosbury & Sons
Greenyard Group
Hasselt University
Hedin Automotive
Hubo
Immobel
Jan De Nul
KBC Bank
KBC Real Estate
Kolmont Woonprojecten
Kumpen RED
Lindbergh
Living Tomorrow
Metallo
Odebrecht
Revive
Sapa Building Group
Steps Real Estate
Terlaemen Zolder
Triginta Real Estate Fund
Triple Living
Vanderstraeten
Vanhout
Willemen Infra
Willy Naessens
ZNA
Work highlights
Advising Jan De Nul and its consortia on the bidding phase for several major PPP.
Advising Democo on the legal aspects of several infrastructure projects, PPP and mixed redevelopment projects.
Advising Immobel on the legal aspects of real estate development projects.
Monard Law
maintains a full-service corporate offering, encompassing advisory, transactional, and litigation support, with expertise across the life sciences, pharma, IT and energy sectors. The firm has a number of long-standing domestic clients, and also works with international players and on cross-border deals. The team also has a solid commercial offering, led by co-head
Kristof Zadora
, who advises on commercial contracts and documents, competition issues, and product commercialisation. Co-head
Nicole Segers
oversees the corporate offering, with
Pieter Van den Broeck
 and
Jeroen Raskin
 also key members of the transactional team.
Practice head(s):
Other key lawyers:
Testimonials
'The team reacts rapidly and understands our business. I think the direct contact with the partner and pragmatic advice make the difference.'
'I always work with Jeroen Raskin and his team. He is a very pragmatic and empathic lawyer who understands our businsess. We truly love his pragmatic & tactical advice in strategic issues. He reads the game very well and knows to negotiate real issues.'
'They think together with you. They think out of the box.'
'Creative, friendly, knowledge. And most important, they make that clients understand them. They bring it in a way that unexperienced clients understand them.'
'Excellent know-how, good communication and well built structure.'
'Good balanced team with the necessary skills in a M&A process. Hence the fact that several lawyers worked on our case the main contact was still very well briefed by his colleagues which is very important during such a process.'
'Broad spectrum of legal advice: human resources, fiscal advice (taxes), contracts concerning executive board, rental contracts, -In every domain the company had highly qualified people in house with experience.'
'Day and night available for advice, dedication and involvement. There was a willingness to help me as a customer and to proceed even when I was in doubt.'
Key clients
Abus
Bionerga
Blinds Holding
Cegeka
Daltix
Down to Earth
ERT
Fluvius System Operator
Genae
Greenyard
Groep Heylen
Hedin Automotive
International General Insurance Group
Legia capital
Merit Capital
Nuhma
Bosal
Breex
Philip Morris
Primagaz
RSK
Verisure
Quanteus
Jan De Nul
Brightwolves
Alltech
AGC Networks
ESAS Senior management
Aurobindo
Living Tomorrow
Nyrstar Shareholders
Work highlights
Advising minority shareholders of Nyrstar NV on alleged fraud and mismanagement involving Nyrstar.
Advised the management/shareholders in the ESAS Group on the sale of their shares to the Circet Group and the re-investment of part of the transaction proceeds into the capital of the Circet Group.
Advised Langley and its German affiliate DC Druck Chemie on the acquisition of 100% of the shares of Belgian printing chemicals consumables manufacturers BluePrint Products NV and Hi-Tech Chemicals BV from Heidelberger Druckmaschinen AG.
Fielding a large multidisciplinary team working across multiple offices throughout Belgium, Monard Law acts for a number of high-profile clients in disputes relating to the energy, telecoms, pharmaceuticals, fashion and financial services sectors. Daan De Jaeger is noted for his automotive and luxury goods-focused practice, regularly representing clients taking action against counterfeiting. Ghent-based Stephane Criel is a CEPANI-appointed arbitrator and mediator who specialises in IP infringement and cybercrime. Jeroen Raskin – who splits his time between Antwerp and Hasselt – is recommended for financial services sector disputes.
Practice head(s):
Erik Monard; Natalie Ulburghs; Nicole Segers; Daan De Jaeger; Pieter Van den Broeck; Jeroen Raskin; Kristof Zadora; Stephane Criel
Testimonials
'Very hands on and to the point. Very high strategic insights – they are able to identify important milestones in a file before the opponents realise the existence of these milestones.'
'They are simply no-nonsense, rock-solid lawyers who offer good service at the right price.'
'Always on-point and on time.'
'Jeroen Raskin is professional, flexible and result-oriented.'
'Perfectly sized  for SME companies. Efficient communications. Acceptable billing levels.'
'The quality of the legal research and advice is exceptional as well as follow up and communication with the client. Most importantly they try to provide actual pragmatic solution to the problem rather than overcomplicating it.'
'Excellent negotiation and dispute resolution skills.'
Key clients
ACA Holding NV
ACA IT-Solutions NV
Adria Benelux
BergHOFF Worldwide
Continental Benelux
Copaco
D'Ieteren & D'Ieteren Sport (Volkswagen, Audi, Porsche, Yamaha)
Eurautomat
Fluvius System Operator
Group a (Belisol&Kwadro)
Hyundai Belux
IVECO
Merit Capital
Napoleon Games
Primagaz Belgium (part of worldwide SHV concern)
Rolex
Rolex Benelux
s. Oliver
Suzuki Belgium
Terumo Europe
Work highlights
Assisting several minority shareholders of Nyrstar NV in relation to alleged fraud and mismanagement involving Nyrstar.
Assisting Fluvius in relation to a solar panel fraud litigiation.
Assisting Rolex with anti-counterfeiting and overseeing Rolex's (including Tudor) anti-counterfeiting practices in the Benelux.
Working across multiple Belgian sites,
Monard Law
is widely praised by clients for its
'resourceful and competent'
employment practice. The interdisciplinary team regularly handles reorganisations, union and works council negotiations, and cross-border TUPE transfer issues. The team is jointly led by Hasselt-based collective labour and social security specialist
Peter Dufaux
, Ghent-based criminal employment law expert
Tom Messiaen
, and the
'meticulous'
Brussels-based
Bert Theeuwes
.
Practice head(s):
Peter Dufaux; Tom Messiaen; Bert Theeuwes
Testimonials
'High availability, quick responses, pragmatic approach.'
'Tom Messiaen translates the realistic outcomes of a case into a pragmatic advice.'
'The team delivers specialised services in different types of problems.'
'We consider Monard Law as a centre of expertise and would characterise their services as highly client-centred. They have guided us effortlessly through each of our requests for advice/intervention. We believe that they understand very well how to involve clients in the process and guide them through the legal jungle; they respect the client's demands and do their utmost to fulfil expectations.'
In our opinion, Mr Theeuwes excels on many levels. His legal team also lives up to its credentials and to its educational/professional background. Moreover, their approach is exemplary in terms of client-friendliness. They are very hands-on, well-organised, and (contrary to many other firms) exceptionally forthcoming; we genuinely appreciate that the client's convenience is on their priority list.'
'Mr Theeuwes and his team tick the box on all fronts. In our experience, they are more knowledgeable and experienced in respect to international matters and contexts than other firms. Also, they are very punctual and efficient in providing clear and unambiguous advice and in running appropriate interventions.'
'The overall performance of Mr Theeuwes is outstanding. His advice is meticulous (not too elaborate) and his interventions are well-considered and well-prepared.'
Key clients
Belron International
Atlas Copco
Autogrill Belux
NH-Hotels
Kyocera
ERT
CANON MEDICAL
Carglass
Rabobank
Chiyoda
KBC Bank
Securex
Veolia
Fair Trade Europe
Eurofood
Chemoplast
VPK Packaging
Intrasoft
Wienerberger
Bechtle
Savencia
Kuwait Petroleum
EU Parliament
Krefel
Securitas Direct Management
Fluvius
Facilicom Group
Copaco
The Hasselt-based
Monard Law
routinely assists a diverse roster of Belgian and foreign corporates with the full gamut of IT sector work, including transfer agreement issues, public procurement software contracts, transactions, and disputes. The '
very skilled
'
Kristof Zadora
is recommended for his broad experience of commercial IT matters, encompassing cloud computing, big data and IoT.
Maxime Monard
handles transactions for venture-backed IT companies.
Other key lawyers:
Testimonials
'Cross-functional teams, quick response times, highly knowledgeable.'
'The team has a good knowledge of the sector and legislation. From a people perspective, they have a very approachable attitude and collaborative working style.'
'The team has a very personal approach and good communication style.'
'We work with Monard Law for all our commercial legal topics, M&A, litigation and contracting. There is a lawyer and a partner who manages the relationship with Computacenter and who ensures we get access to the right people.'
'A lot of diversity, great and fast collaboration, all the engagements we have had with a lot of different people have always been exceptional!'
'We would like to acknowledge Kristof Zadora. Very knowledgeable and easy to talk to. He understands our business and the industry we operate in, can work very pragmatically and can combine the right people in a very short timeframe.'
'Kristof Zadora is a very skilled lawyer who clearly knows how to support us at a minimum cost.'
Key clients
ACA IT SOLUTIONS
AZ Jan Palfijn
AZ Vesalius
Bednet
Chili Publish
Continental Benelux
Copaco
Dobco Medical Systems
Dynapps
Hasselt University
Keestrack
Maecenas Group
SMC
The Safe Group
Luminex
Secury-360
CDK
ACA IT SOLUTIONS
AZ Jan Palfijn
AZ Vesalius
Bednet
Chili Publish
Continental Benelux
Copaco
Dobco Medical Systems
Dynapps
Hasselt University
Keestrack
Maecenas Group
SMC
The Safe Group
Luminex
Secury-360
CDK
Work highlights
Assisting WEAREONE.WORLD (Tomorrowland) with the contract work for the "Tomorrowland digital" online festival, which was launched within a tight timeframe due to the Covid-19 measures in the event sector.
Assisting Computacenter with drafting, reviewing and negotiating commercial agreements in the field of IT services and products.
Monard Law
has a strong focus on cross-border tax work, advising a combination of domestic and international clients on transactional tax, incentives, and international tax regulations, alongside representing in tax litigation including high-value transfer pricing and VAT disputes. The team also has a solid record in estate planning for private clients and company shareholders. The practice is led by versatile tax practitioner
Hilde Van den Keybus
.
Practice head(s):
Testimonials
'Very hands on team.'
'The team is on top of things, very responsive and accurate.'
'Pieter Van den Berghe understands how the tax authorities think and approach files. This allows him to emphasize the right things in his communication and anticipate potential questions and issues raised by the tax authorities.'
'The no no-nonsense approach of the team and the firm. What they promise in a certain file, they deliver every time.'
'Pieter Van den Berghe is a dedicated person in his profession and we like his no-nonsense approach. He is always in close contact with clients and always reachable. He is always on top of its cases and knows what he is talking about.'
'Pieter Van Den Berghe is a expert in Innovation Income Deduction. He is both a technical expert and we always have the feeling our file/case is handled with top priority.'
'As is always the case, the strength of the team lies with the capabilities of the underlying individuals in combination with the strength of the team leader to make them work together in the best way possible to reach their full potential.'
'Pieter Van Den Berghe is a no-nonsense goal oriented professional with an exceptional expertise in his line of work. Both his network and his knowledge made him the right man for the right job. I would recommend him to other people.'
Monard Law
's focus spans the music, events, arts and gaming sectors, working with renowned festival organisers, multinational video game publishers, and industry associations on a host of matters.
Monard Law >
Firm Profile
With over 140 professionals, Monard Law is one of the biggest independent full-service business law firms in Belgium.
Our multidisciplinary teams are praised for their strong sector related expertise, in combination with an entrepreneurial spirit and human approach.
We believe that a modern lawyer is more than just "someone who solves legal issues when they happen". Tomorrow's business challenges are growing more and more complex and have a legal component in every strategy, decision and action.
That's why solution based thinking and committing to seeing the bigger business picture is deeply rooted in our DNA.
With this mindset we help a wide range of companies and governments reach their goals and mitigate their risks.
From promising start-ups to established multinationals.
From local to cross border projects.
From entrepreneurs to legal counsels.
Dreamers dream. Doers make dreams come true.
Main Contacts
| Department | Name | Email | Telephone |
| --- | --- | --- | --- |
| Banking, finance and capital markets | Jeroen Raskin | | |
| Banking, finance and capital markets | Stefaan Van Dyck | | |
| Commercial | Kristof Zadora | | |
| Commercial | Daan De Jaeger | | |
| Corporate | Natalie Ulburghs | | |
| Corporate | Nicole Segers | | |
| Dispute resolution, arbitration, mediation | Erik Monard | | |
| Dispute resolution, arbitration, mediation | Geert Hayen | | |
| Environment, administrative | Koen Geelen | | |
| Fraud, white-collar crime | Christiaan Barbier | | |
| Fraud, white-collar crime | Pieter Helsen | | |
| IP, TMT (technology, media, telecom) | Daan De Jaeger | | |
| IP, TMT (technology, media, telecom) | Kristof Zadora | | |
| Labour, employment | Tom Messiaen | | |
| Labour, employment | Peter Dufaux | | |
| Liability, insurance | Koen Geelen | | |
| Mergers and acquisitions, private equity | Natalie Ulburghs | | |
| PPP | Benoit Samyn | | |
| PPP | Stefaan Van Dijck | | |
| Private estates | Geert Hayen | | |
| Private estates | Hilde Van den Keybus | | |
| Real estate, construction | Luc Linders | | |
| Real estate, construction | Gregory Grouwels | | |
| Tax and tax litigation | Christiaan Barbier | | |
| Tax and tax litigation | Frederic Lettany | | |
| Tax and tax litigation | Pieter Van Den Berghe | | |
Staff Figures
Number of professionals : 140
Languages
Dutch English French German
Other
Other offices : Antwerp Other offices : Ghent Other offices : Hasselt Other offices : Lommel
Diversity
At Monard Law we believe that colleagues who enjoy working together and feel good about themselves, go the extra mile for each other and for our clients. Day in and day out.
In our promise to our employees we express this as follows:
To you, our Monard colleagues : we promise to make this place your home where you have all the freedom you need to grow and to develop your entrepreneurial spirit and become great lawyers and professionals, where you will always have someone by your side at all times; where your talents and passions inspire others, and theirs inspire yours ; where you are always assured that someone listens to you, helps you, and guides you, allowing to learn and to flourish to become kind an successful individuals. Monard Law will always ensure that it is a great firm to work at and work with: a welcoming, enjoyable place that brings out the best in you.
The team of Monard Law is diverse, both in terms of gender, age, origin and also in terms of the profile of its lawyers and associates.
Older lawyers remain welcome within Monard Law. The retirement age for associates at Monard Law is much higher (65 years) than in most other Belgian and international firms. Four partners at Monard Law in other offices would already be retired. We feel it is important to pass on their experience to younger lawyers.
In addition to gender and age, origin is also an important dimension of diversity. This is not so obvious within the legal profession.   We currently have 5% of our lawyers with origins outside the EU.
Finally, the lawyers and partners at Monard Law have different profiles. Clients appreciate this diversity of styles. We invest significantly in knowing each other's style through, for example, mapping out the 'Insights profile' of our lawyers and through workshops on 'People Styles @work'. This not only leads to better cooperation internally but also to better alignment with our clients.
Monard Law is also member of the Legal Diversity & Inclusion Alliance (Legal Diversity & Inclusion Alliance (legaldiversityalliance.be))who's mission is : 'Members of the Legal Diversity & Inclusion Alliance (LDIA) commit to build a diverse and inclusive workplace in which everyone benefits from equal treatment and opportunities, irrespective of race, ethnic or social origin, gender or sexual orientation, age, disability, language, religion, political preference or any other grounds of personal discrimination.'