Firm Profile > Capital Legal Services > Moscow, Russia
Capital Legal Services
Offices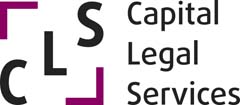 Capital Legal Services
DUCAT PLACE II
7 GASHEKA STREET, BLDG.1
MOSCOW, 123056
Russia
Capital Legal Services > The Legal 500
Rankings
In early 2020, Capital Legal Services significantly expanded its market presence in St. Petersburg through its merger with Castrén & Snellman's Russian offices, leading to prominent practitioners, including Sergei Lee, joining the firm. The group is regularly sought out for advice on a wide range of matters, including M&A transactions, shareholder agreements governed by English and Russian law, and due diligence assignments. Pavel Karpunin heads up the practice; recently promoted partner Dmitry Churin and senior associates Vadim Kovalyov and Gleb Apenkin are also key figures.
Other key lawyers:
Key clients
Petrokholod
YIT
Aspo
Digital Evolution Ventures Investment Fund / Orbita Capital Partners LLC
Hoffman Group
Far Eastern High Technology Fund LLC
Clintec International
Kiilto Oy
Iron Mountain
Leroy Merlin
Next Plc
PLC Vladivostok
GHW International
Cupquelan
Omnilife
Pesa
Profireal
The team at Capital Legal Services is frequently instructed by notable Russian and international investors, domestic financial organisations, and state authorities. The firm is noted for providing legal support for infrastructure projects of strategic national significance in a broad variety of industries. Julia Antipova takes the lead in St. Petersburg, where project financing and corporate expert Pavel Karpunin is also a key figure. In Moscow, Dmitry Raev is at the helm, supported by managing partner Vladislav Zabrodin. The group assists with all matters relating to PPP and other investment mechanisms, as well as advising on issues concerning construction and interaction with state authorities.
Practice head(s):
Pavel Karpunin; Vladislav Zabrodin
Other key lawyers:
Testimonials
'High professionalism, flexibility, focus on results, participation of partners in key discussions and negotiations.'
'Pavel Karpunin is a partner distinguished by high professionalism and flexibility. Also, it is important to note that he constantly monitors the work of the legal team.'
'CLS is a very strong, well-coordinated team with deep expertise. We, as a customer, are always in the spotlight and are treated with great friendliness and professionalism. We can always count on reliable and timely solutions and support, even after business hours.'
'We appreciate the professional, very good from a legal point of view, and client-oriented support provided.'
'The company provides not just legal expertise services, but participates in the creation of the final product. Extensive experience in the field of PPP, flexibility and proactivity allows us to successfully solve problems of any complexity in order to achieve the result agreed.'
'Pavel Karpunin and Julia Antipova demonstrate deep immersion in the project, and initiative and flexibility of thinking in their work. They are ready to quickly work out any tasks and propose solutions in situations that seem unsolvable at first glance. They have experience in interacting with market participants at various levels.'
Key clients
AMK Global Gmbh
Arkhangelsk Transport Hub, JSC
Gazprombank
"ABS", LLC
EKS Group of Companies, JSC
National Logistic Technologies JSC (NLT JSC)
Pizzarotti I.E., LLC
Moscow Directorate of Transport Services ANO
Urengoiaeroinvest, LLC
Seaport "Gelendzhik", LLC
DFVT Fund (Far East High Technology Fund)
OZON
Peter the Great St. Petersburg Polytechnic University
Airport Gelendzhik
PLC Vladivostok, LLC
Proyektnoye upravleniye stroitel'nymi kontraktami (PUSK), LLC
All matters with a nexus to tax law are expertly handled by the team at Capital Legal Services. St Petersburg-based practitioner Anastasia Kuzmina heads up the tax and private wealth practice, and provides regular support to charitable organisations as well as wealthy individuals. Managing partner Vladislav Zabrodin in Moscow and Irina Onikienko in St Petersburg oversee many of the mandates. Domestic and international inheritance issues are an area of growing strength for the practice.
Practice head(s):
Anastasia Kuzmina; Vladislav Zabrodin; Irina Onikienko
Key clients
Malkov and Partners Consulting AG
Capital Legal Services' team 'aims to create a viable solution which best suits a client's interests', exceling in contractual arrangements and due diligence projects in the construction space. Elena Stepanova and founding partner Vladislav Zabrodin jointly lead the practice. Following the departure of Alexander Rumyantsev to an in-house position, principal associate Denis Osipchuk arrived from KPMG in Russia and the CIS in early 2020.
Practice head(s):
Elena Stepanova; Vladislav Zabrodin
Testimonials
'Capital Legal Services' lawyers are familiar with both international and local intricacies of the market. They navigate a client well and aim to create a viable solution which best suits a client's interest.'
'I have worked with Elena Stepanova, who is a professional, responsive, client-oriented person.'
'Speed of processing requests; observing deadlines; deep knowledge of the subject (real estate and construction); flexibility; loyalty.'
'Elena Stepanova personally participates in the handling of each request and each project; remembers all details and at any time can recall the main circumstances of each past project. She is able to answer questions without the need for lengthy question analysis.'
'Focus on commercial results.'
Key clients
Leroy Merlin
Regus
ZTI
ADG Group
Next Plc
TVK Aviapark
Imagim Real Estate Development
Iron Mountain
Magnit
Practice head(s):
Vladislav Zabrodin; Pavel Karpunin; Dmitry Churin; Mikhail Dikopolsky
Key clients
Petrokholod
YIT
Aspo
Digital Evolution Ventures Investment Fund /  Orbita Capital Partners LLC
Hoffman Group
Far Eastern High Technology Fund LLC
Clintec International
Kiilto Oy
Iron Mountain
Leroy Merlin
Next Plc
PLC Vladivostok
GHW International
Cupquelan
Omnilife
Pesa
Profireal
Capital Legal Services is adept at handling complex regulatory tax matters. The team has a strength in private wealth, but is also increasingly focused on private inheritance issues. Practice head Anastasia Kuzmina is based in St. Petersburg, as is dispute resolution specialist Irina Onikienko. In Moscow, managing partner Vladislav Zabrodin is a key contact for tax compliance mandates.
Other key lawyers:
Testimonials
'Good knowledge of Russian taxation law, as well as court practice. Quick and comprehensive support.'
'Anastasia Kuzmina is real expert in Russian taxation law. This is our main contact in any tax issues.'
Key clients
Spektr Group
Petrokholod
Clintec International
Evimmo
Malkov and Partners Consulting AG
Kraft Heinz
OOO Termo Severny Potok
Minimome Group
Associated Press Television News
Praised for its 'deep skills and high professionalism', Capital Legal Services is regularly sought out to handle contentious bankruptcy work. Practice head Irina Onikienko leads the practice out of St. Petersburg, where associates Anna Silinskaya and Igor Gorokhov are singled out for their property disputes expertise. Associate Pavel Kislovskiy is recommended for bankruptcy disputes in Moscow.
Testimonials
'Deep skills and high professionalism.'
'Pavel Kislovskiy – professionalism, intelligence, competence, confidence.'
'Client focus and ability to work in a team when solving complex issues. Responsiveness to client needs.'
Key clients
Doppelmayr Russia LLC
Ingka
Metsa Group
Airport Pulkovo
Aviapark
Intratool
Spektr Group
ABI Mall
Organizing Committee Sochi 2014
RV Vostok
AR Carton
Leroy Merlin
Rus-AgroExport
Capital Legal Services >
Firm Profile
The firm: Capital Legal Services was established in Russia in 1999. Since then, the firm – managed by Vladislav Zabrodin, the founder and managing partner – has become one of the leading national law firms, providing support for major international companies operating in Russia and large and medium Russian companies in Russia and CIS. The firm has offices in Moscow, St Petersburg and Helsinki.
Areas of practice
Corporate/M&A: services include due diligence, support for merger and acquisition transactions, developing effective corporate structure alternatives and supporting company restructuring, corporate management services and support for foreign investments.
Commercial: performing pre-contract and contract work, drafting primary pre-contract instruments (letters of intent, preliminary agreements, etc), drafting commercial agreements (including multilateral foreign trade agreements and foreign law contracts), advising on arrangement and development of a distribution network, advising on currency regulation and foreign trade transactions, data protection and e-commerce.
Real estate and construction: due diligence and support in real estate transactions, legal assessment of land plot suitability for construction, support in real estate construction (including infrastructure), drafting and approving construction contracts (including FIDIC contracts), developing a lease policy for facilities under construction, negotiating and signing lease agreements with tenants,representing and protecting investors' interests before state authorities.
Project financing/public-private partnership: the firm has solid experience in advising state and private clients on project financing and project implementation. The firm is an official consultant for the World Bank in legal issues in infrastructure project implementation.
Anti corruption/compliance: the firm offers a full range of services on practical application of Russian and international anticorruption laws, including trainings on application of the FCPA and the Bribery Act.
Antitrust: developing business models and effective competition strategies, support in the course of antitrust inspections, representing interests in disputes with antitrust authorities, antitrust approvals for economic concentration transactions and investments in companies, support in tender procedures related to state procurement, and advising on current antitrust issues.
Commercial arbitration and out-of-court dispute resolution: representing clients in courts (including in arbitration courts and commercial arbitration) on the following issues: protection of ownership title, legalisation of unlawful facilities, privatisation issues, protection of private property, construction and construction contracts (FIDIC), tax law and labour disputes, among others. The firm also defends clients in administrative cases and handles out-of-court dispute resolution.
Employment: the scope of the firm's activities includes comprehensive legal support in projects concerning labour law and migration legislation.
Intellectual property: the firm renders a full range of services in the field of intellectual property and ensures a comprehensive and case-by-case approach to any issue pertaining to protection of rights to clients' intangible assets.
Sanctions compliance:  the firm has deep experience advising on complex issues of application of international sanctions and Russian counter-sanctions, with the aim of providing maximum market access while ensuring responsible compliance and risk management.
Bankruptcy: the firm provides the full scope of services within insolvency and restructuring practice protecting interests of debtors, creditors and other interested persons at all the stages of bankruptcy proceedings, as well as before and after the bankruptcy took place.
IT & TMT: the firm provides legal support for hi-tech companies and companies implementing hi-tech into existing business models on issued related to their business, transaction support, regulatory requirements, etc.
Private wealth: the firm provides a broad array of services on asset management at any stage: issues tied to investments, saving and accumulation of capital.
Tax law: the scope of the firm's activities includes a full range of services on the issues of applying tax law, including pre-trial settlement and litigation matters.
Main Contacts
| Department | Name | Email | Telephone |
| --- | --- | --- | --- |
| Corporate/M&A | Vladislav Zabrodin | | |
| Commercial | Pavel Karpunin | | |
| Real estate and construction | Elena Stepanova | | |
| Antitrust | Pavel Karpunin | | |
| Project financing and public-private partnership | Pavel Karpunin | | |
| Commercial arbitration and out-of-court dispute resolution | Irina Onikienko | | |
| Employment | Irina Onikienko | | |
| Sanctions Compliance | Vladislav Zabrodin | | |
| Bankruptcy | Irina Onikienko | | |
| IT & TMT | Pavel Karpunin | | |
| TAX | Irina Onikienko | | |
| Intellectual property | Irina Onikienko | | |
| Healthcare and pharmaceuticals | Pavel Karpunin | | |
| Natural resources/energy | Pavel Karpunin | | |
| Transport/infrastructure | Pavel Karpunin | | |
| Private Wealth | Irina Onikienko | | |
| Food | Irina Onikienko | | |
| Retail | Vladislav Zabrodin | | |
| Data protection | Pavel Karpunin | | |
| Automotive | Pavel Karpunin | | |
| Banking and finance | Dmitriy Raev | | |
| Foreign investments | Vladislav Zabrodin | | |
Lawyer Profiles
| Photo | Name | Position | Profile |
| --- | --- | --- | --- |
| | Pavel Kislovskiy | Pavel Kislovskiy is a Principal Associate of the Dispute Resolution practice at Capital… | View Profile |
| | Denis Osipchuk | Denis Osipchuk is a Principal Associate of the Real Estate and Construction practice… | View Profile |
| | Mr Dmitry Raev | Dmitry Raev is the Head of Infrastructure and Project Finance Group at the Moscow office of Capital Legal… | View Profile |
| | Ms Elena Stepanova | Elena Stepanova is a Partner and Head of the Real Estate and Construction… | View Profile |
| | Ms Rimma Tolmacheva | Rimma Tolmacheva holds the position of Principal Associate at Capital Legal Services and… | View Profile |
| | Mr Vladislav Zabrodin | Vladislav Zabrodin is the founder and Managing Partner of Capital Legal Services.… | View Profile |
Staff Figures
Number of lawyers : 55+ at this office : 28
Languages
English Finnish Russian
Memberships
INTERLAW LCI IBA ABA Law Society of England and Wales Non-commercial partnership 'Support in Developing Corporate Law' St Pete Partner's Club SPIBA International Council of Shopping Centers European Advisory Board Islamic Finance Lawyers (IsFin)
Other
Other offices : Helsinki Other offices : St Petersburg