Firm Profile > Capital Legal Services > St Petersburg, Russia
Capital Legal Services
Offices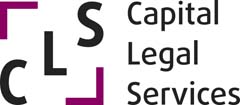 Capital Legal Services
1 DIVENSKAYA STREET
ST PETERSBURG, 197101
Russia
Capital Legal Services > The Legal 500
Rankings
Capital Legal Services >
Firm Profile
The firm: Capital Legal Services was established in Russia in 1999. Since then, the firm – managed by Vladislav Zabrodin, the founder and managing partner – has become one of the leading national law firms, providing support for major international companies operating in Russia and large and medium Russian companies in Russia and CIS. The firm has offices in Moscow, St Petersburg and Helsinki.
Areas of practice
Corporate/M&A: services include due diligence, support for merger and acquisition transactions, developing effective corporate structure alternatives and supporting company restructuring, corporate management services and support for foreign investments.
Commercial: performing pre-contract and contract work, drafting primary pre-contract instruments (letters of intent, preliminary agreements, etc), drafting commercial agreements (including multilateral foreign trade agreements and foreign law contracts), advising on arrangement and development of a distribution network, advising on currency regulation and foreign trade transactions, data protection and e-commerce.
Real estate and construction: due diligence and support in real estate transactions, legal assessment of land plot suitability for construction, support in real estate construction (including infrastructure), drafting and approving construction contracts (including FIDIC contracts), developing a lease policy for facilities under construction, negotiating and signing lease agreements with tenants,representing and protecting investors' interests before state authorities.
Project financing/public-private partnership: the firm has solid experience in advising state and private clients on project financing and project implementation. The firm is an official consultant for the World Bank in legal issues in infrastructure project implementation.
Anti corruption/compliance: the firm offers a full range of services on practical application of Russian and international anticorruption laws, including training on application of the FCPA and the Bribery Act.
Antitrust: developing business models and effective competition strategies, support in the course of antitrust inspections, representing interests in disputes with antitrust authorities, antitrust approvals for economic concentration transactions and investments in companies, support in tender procedures related to state procurement, and advising on current antitrust issues.
Commercial arbitration and out-of-court dispute resolution: representing clients in courts (including in arbitration courts and commercial arbitration) on the following issues: protection of ownership title, legalisation of unlawful facilities, privatisation issues, protection of private property, construction and construction contracts (FIDIC), tax law and labour disputes, among others. The firm also defends clients in administrative cases and handles out-of-court dispute resolution.
Employment: the scope of the firm's activities includes comprehensive legal support in projects concerning labour law and migration legislation.
Intellectual property: the firm renders a full range of services in the field of intellectual property and ensures a comprehensive and case-by-case approach to any issue pertaining to protection of rights to clients' intangible assets.
Sanctions compliance:  the firm has deep experience advising on complex issues of application of international sanctions and Russian counter-sanctions, with the aim of providing maximum market access while ensuring responsible compliance and risk management.
Bankruptcy: the firm provides the full scope of services within insolvency and restructuring practice protecting interests of debtors, creditors and other interested persons at all the stages of bankruptcy proceedings, as well as before and after the bankruptcy took place.
IT & TMT: the firm provides legal support for hi-tech companies and companies implementing hi-tech into existing business models on issued related to their business, transaction support, regulatory requirements, etc.
Private wealth: the firm provides a broad array of services on asset management at any stage: issues tied to investments, saving and accumulation of capital.
Tax law: the scope of the firm's activities includes a full range of services on the issues of applying tax law, including pre-trial settlement and litigation matters.
Main Contacts
| Department | Name | Email | Telephone |
| --- | --- | --- | --- |
| Corporate/M&A | Vladislav Zabrodin | | |
| Commercial | Pavel Karpunin | | |
| Real estate and construction | Elena Stepanova | | |
| Antitrust | Pavel Karpunin | | |
| Project financing and public-private partnership | Pavel Karpunin | | |
| Commercial arbitration and out-of-court dispute resolution | Irina Onikienko | | |
| Employment | Irina Onikienko | | |
| Sanctions Compliance | Vladislav Zabrodin | | |
| IT & TMT | Pavel Karpunin | | |
| Tax | Irina Onikienko | | |
| Intellectual property | Irina Onikienko | | |
| Bankruptcy | Irina Onikienko | | |
| Healthcare and pharmaceuticals | Pavel Karpunin | | |
| Natural resources/energy | Pavel Karpunin | | |
| Transport/infrastructure | Pavel Karpunin | | |
| Private Wealth | Irina Onikienko | | |
| Food | Irina Onikienko | | |
| Retail | Vladislav Zabrodin | | |
| Data protection | Pavel Karpunin | | |
| Banking and finance | Dmitriy Raev | | |
| Foreign investments | Vladislav Zabrodin | | |
| Food | Irina Onikienko | | |
Lawyer Profiles
| Photo | Name | Position | Profile |
| --- | --- | --- | --- |
| | Mr Vladislav Zabrodin | Vladislav Zabrodin is the founder and Managing Partner of Capital Legal Services.… | View Profile |
Staff Figures
Number of lawyers : 55+ at this office : 27
Languages
English Finnish Russian
Memberships
INTERLAW LCI IBA ABA Law Society of England and Wales Non-commercial partnership 'Support in Developing Corporate Law' St Pete Partner's Club SPIBA International Council of Shopping Centers European Advisory Board Islamic Finance Lawyers (IsFin)
Other
Other offices : Helsinki Other offices : Moscow