Firm Profile > ALRUD Law Firm > Moscow, Russia
ALRUD Law Firm
Offices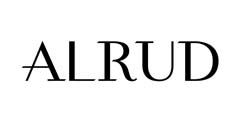 ALRUD Law Firm
6TH FLOOR, 17 SKAKOVAYA STREET
BUILDING 2
125040 MOSCOW
Russia
ALRUD Law Firm > The Legal 500
Rankings
In the three decades since its launch, ALRUD Law Firm has established stable relationships with its 'best friends' network of international law firms; it is a popular option for overseas clients seeking assistance with the corporate law aspects of their operations in Russia. Building on its traditional excellence in assisting Asian clients, the team is handling corporate transactions for a growing number of large Russian companies and financial institutions. It also routinely works closely with the competition team on sizeable M&A transactions. Alexander Zharskiy leads the practice, who has recently focused on gaining ground in the pharmaceuticals, life sciences and IT sectors. Anton Dzhuplin counts the Russian Direct Investment Fund and VTB Group among his clients; and senior associate Sergey Khanaev focuses on private equity and joint venture transactions.
The 'talented and capable' practitioners comprising ALRUD Law Firm's competition team work on the largest merger control and cartel cases in the market, specialising particularly in complex international cases with a nexus to Russia; practice head Vassily Rudomino and ex-FAS advisor German Zakharov are both known for their proficiency in these matters, as well as their representation of clients during dawn raids. High-profile competition disputes are also a key area of strength for the firm, and litigation expert Sergey Petrachkov is the name to note for such cases. Associate Roman Vedernikov focuses on advising large international retailers on the antimonopoly aspects of Russian trade law.
The team at ALRUD Law Firm handles the full gamut of labour and cross-border mobility matters for global companies running operations throughout Russia and major domestic corporate clients who are active internationally. Practice head Irina Anyukhina has particular expertise in M&A-related restructurings and complex HR compliance issues. Of counsel Olga Pimanova regularly advises on employee remuneration and incentive programmes, and senior associate Margarita Egiazarova is the key contact for every stage of the labour litigation process, from out-of-court conflict settlement to the representation of clients in the highest courts. Of counsel Anastasia Petrova leverages her cybersecurity expertise to assist with data protection issues and digital HR projects.
The energy and natural resources team at ALRUD Law Firm is known particularly for assisting with both domestic and global M&A and joint venture deals. Practice head Andrey Zharskiy is supported within the practice by corporate finance specialist Alexander Zharskiy and senior associate Timur Akhundov; Akhundov specialises in regulatory issues concerning the energy and mining sectors, and is also proficient in advising on investment and project development matters. The firm remains a key point of contact for Asian investors, including the China National Gold Group.
The 'leading team for private wealth advice' at ALRUD Law Firm receives the majority of its instruction from high-net-worth individuals and families, many of whom own international businesses, or have longstanding relationships with blue-chip multinationals, financial institutions and privately owned companies. When advising on private wealth planning, succession organisation, and banking and individual taxation issues, the firm is able to leverage its close working ties with law firms, investment advisers, banks and family offices all over the globe. The key contacts are practice head Maxim Alekseyev, of counsel Kira Egorova and senior associate Ekaterina Vasina.
Equally well-versed in assisting both creditors and debtors, ALRUD Law Firm acts across the full gamut of restructuring and insolvency work, with particular emphasis on bankruptcy-related cases. In addition, the department assists the authorities in criminal investigations relating to fraudulent bankruptcy issues; litigator Magomed Gasanov ('resourceful, professional, eloquent and experienced in court hearings') is a key contact in this space. The team has a strong record of work for prestigious clients in the automotive, financial services and retail sectors. Practice head Sergey Petrachkov 'does not spare his time and energy in pursuing solutions to clients' problems', while senior associate Boris Ostroukhov is also singled out by clients for his debt collection work.
ALRUD Law Firm's offering brings together well-regarded practitioners with experience in regulatory enforcement, private and government investigations, fraud, anti-corruption and corporate crime defence to form a multidisciplinary practice. Major corporate clients and key individuals frequently instruct the team to handle the most complex and high-value mandates. Magomed Gasanov leads the group, which also includes Vassily Rudomino, who focuses on bribery and corruption cases, as well as assisting with preventative compliance work in these areas; employee and corporate fraud expert Irina Anyukhina; dispute resolution practice head Sergey Petrachkov; German Zakharov, who formerly worked for the FAS; and associate Alexander Mikhailov, who acts in complex criminal cases.
ALRUD Law Firm
assists both banks and corporate borrowers with domestic and cross-border financing and restructuring transactions. It also benefits from significant volumes of referral work from its 'best friends' network across Europe, Asia and the US. The group also has considerable strength in financial regulatory matters. 
Anton Dzhuplin
,
Alexander Zharskiy
, senior associate
Ekaterina Rogacheva
 and associate 
Ekaterina Boeva
are key names to note. Since publication, Alexander Rymko left the firm.
ALRUD Law Firm
 acts for a growing number of large domestic banks, but also has a strong position internationally – it maintains strong relationships with international firms across Europe, Asia and the US, which results in significant volumes of referral cross-border work. The practice is known for its strength in financial regulation, enhanced by its cooperation with the Russian regulator, the Central Bank of Russia;
Anton Dzhuplin
is a go-to adviser for issues in this space. Additional areas of expertise include financial restructuring, as well as real estate, mezzanine and trade finance. Since publication, Alexander Rymko left the firm.
ALRUD Law Firm routinely handles referrals from its 'best friends' network, acting on regulatory matters and the Russian law aspects of securitisation work. The team is adept at acting for a mix of domestic and international issuers, as well as investment banks. Senior partner Vassily Rudomino and Anton Dzhuplin jointly sit at the helm of the practice, both assisted by senior associate Ekaterina Rogacheva.
ALRUD Law Firm has carved out a strong reputation for handling a wide range of contentious work, including general commercial, corporate, competition, insolvency and property disputes. Areas of increased activity include the financial services, energy, TMT, retail and automotive sectors. Reflective of market trends, the practice is also sought after for investment-related cases and IT disputes. In addition, the team's international client portfolio continues to grow as a result of its best friends network; it also counts multiple large state-owned companies among its clients. Insolvency litigator Sergey Petrachkov leads the department, which also include Magomed Gasanov and senior associate Dmitry Kuptsov.
Transactional support, trade mark and industrial design prosecution and enforcement, portfolio maintenance, and representation of clients in disputes all make up part of the regular practice of the intellectual property team at ALRUD Law Firm. Recently, the firm has increased its proficiency in advising on matters with a nexus to IT, as exemplified by practice head Maria Ostashenko's expertise in issues relating to software development and resale of digital products. For advertising and marketing work, Irina Anyukhina is the name to note. Senior associate Ilya Khodakov is also recommended.
ALRUD Law Firm deservedly garners praise from clients for its international taxation expertise; the team advises a range of international clients, including large Asian investment companies, on the tax aspects of cross-border transactions. Another primary area of focus for the team is private wealth tax planning work for high-net-worth individuals and their families. In addition, senior partner and practice head Maxim Alekseyev has experience in taxation of e-services. Other recommended team members include of counsels Elena Novikova and Kira Egorova, as well as senior associate Sergey Artemiev.
A notable roster of local and global clients instructs the team of 'highly respectable professionals with unmatched expertise in the telecoms and IT sectors' at ALRUD Law Firm. Recently, the firm has been paying particular attention to work focusing on cybersecurity matters, fintech issues and data protection, and the group is singled out by one client for its 'very good understanding of technical details and background'. Maria Ostashenko's 'in-depth insight into enforcement practice' makes her a common choice for regulatory mandates, while Anton Dzhuplin and Alexander Zharskiy are noted for their transactional experience. Irina Anyukhina's broad practice encompasses advertising, outsourcing and licensing matters.
ALRUD Law Firm benefits from referrals from its "best friends" network and acts on the Russian law aspects of international commercial arbitral proceedings; recent notable mandates involved arbitration conducted under the LCIA Arbitration Rules. The team excels in handling disputes arising in relation to corporate, property and bankruptcy issues. It also recently provided expert advice in an investment arbitration dispute instituted under the Uncitral Rules. Sergey Petrachkov and Magomed Gasanov jointly lead the practice.
Structuring and drafting documentation on joint developments and investments into infrastructure projects forms the cornerstone of the practice at ALRUD Law Firm. Corporate specialists Andrey Zharskiy and Anton Dzhuplin are the key names to note; both have extensive experience assisting with domestic and international transactions. Notable investment institutions make up a core part of the firm's client base.
ALRUD Law Firm handles property transactions for a mix of domestic and international clients in the retail, logistics, infrastructure and financial sectors. The team also has a strong track record advising on development projects in the residential and commercial property space. Andrey Zharskiy leads the practice, and is regularly assisted by senior associate Stanislav Veselov and associate Aleksey Kalinkin.
ALRUD Law Firm >
Firm Profile
ALRUD is one of the leading full service Russian law firms, serving domestic and international clients. We stand for high quality advice, excellent service and rigorous ethical standards.
Established in 1991 by Senior Partners Maxim Alekseyev and Vassily Rudomino, ALRUD is widely recognized as one of the leading and most reputable Russian law firms.
We provide the full scope of legal services to local and international clients in the areas of corporate/M&A, competition/antitrust, banking and finance, intellectual property, commercial law, data protection/cybersecurity, dispute resolution, inward investment, employment, restructuring/insolvency, real estate and tax.
Our clients include blue-chip multinationals, privately owned companies and Russian State-owned enterprises.
Outside of our domestic market, our clients are spread across Europe, Asia, North and South America.
ALRUD serves clients across a range of industries including energy and natural resources, mining, banking and finance, consumer goods and retail,
investment management, government and public services, healthcare and pharmaceuticals, industrials, chemicals, technology, media and telecoms, transport and logistics.
Lawyer Profiles
| Photo | Name | Position | Profile |
| --- | --- | --- | --- |
| | Mr Maxim Alekseyev | Maxim Alekseyev is the co-founder and joint Senior Partner of ALRUD. Maxim… | View Profile |
| | Ms Irina Anyukhina | Irina Anyukhina is an ALRUD Law Firm partner heading Labour and Employment… | View Profile |
| | Mr Denis Bekker | Denis Bekker is an Associate of the Dispute Resolution, Restructuring and Insolvency,… | View Profile |
| | Anton Dzhuplin | Anton Dzhuplin is one of the Partners at Corporate and M&A and… | View Profile |
| | Mr Magomed Gasanov | Magomed Gasanov is a Partner of Dispute Resolution, Restructuring and Insolvency Practices,… | View Profile |
| | Mr Dmitry Kuptsov | Dmitry Kuptsov is a Partner of the Dispute Resolution and Restructuring &… | View Profile |
| | Mr Daniil Lozovsky | Daniil Lozovsky is an Attorney of the Competition/Antitrust and White Collar Crime,… | View Profile |
| | Ms Maria Ostashenko | Maria Ostashenko is a Partner at ALRUD Law Firm, heading Commercial, Intellectual… | View Profile |
| | Mr Sergey Petrachkov | Sergey Petrachkov is an ALRUD Partner, heading the Dispute Resolution and Restructuring/Insolvency… | View Profile |
| | Mr Vassily Rudomino | Vassily Rudomino, Senior Partner, is an expert with profound experience in all… | View Profile |
| | Mr Roman Vedernikov | Roman Vedernikov is an Associate of the Competition/Antitrust, Foreign Direct Investment Regulation,… | View Profile |
| | Mr German Zakharov | German Zakharov, Partner, is a member at Competition/Antitrust and White collar crime,… | View Profile |
| | Mr Alexander Zharskiy | Alexander Zharskiy, Partner and Head of ALRUD Corporate/M&A practice. His practice focus… | View Profile |
| | Andrey Zharskiy | Andrey Zharskiy, Partner, Head of Energy, Natural Resources and Infrastructure practice, as… | View Profile |
Staff Figures
Number of lawyers : 100
Languages
English Russian
International Capabilities
International Reach 
ALRUD is widely recognised as the law firm of choice for international clients with interests in Russia, and for Russian clients with interests overseas. 
ALRUD's lawyers work across Russia and the CIS and we are proud to partner with some of the world's leading independent law firms in serving their clients' needs across the region. We bring unrivalled expertise of Russian law as it applies to inward investment by overseas corporations and through our full-service model, we are able to advise on the full breadth of related considerations including corporate and commercial, competition/antitrust, labour and employment, data protection, dispute resolution, asset tracing and investigations. 
We also advise many leading Russian and CIS corporations on their overseas transactions and disputes. Through our close working relationships with leading independent law firms across Europe, Asia and the US, we are able to draw on the skills of the best lawyers in all the major jurisdictions, working as an integrated team to provide our Russian clients with an international service of the highest quality. This embraces international M&A, cross-border disputes, international arbitration and global investigations. 
We are not limited by the constraints of a formal network, meaning that we can introduce clients to our contacts in overseas law firms or work with their law firm of choice in relevant jurisdictions. This allows us to collaborate with our international law firm partners in creating joint teams with the specific expertise to meet clients' individual needs, and to manage each assignment from the most relevant territory. 
International team 
For each client mandate, we are able to assemble a team which: 
joins together the highest quality lawyers with the specific skills and like-minded approach

 

consists of leaders in business and law within relevant jurisdictions

 

collaborates as a single team with clear lines of responsibility

 

works efficiently and cost effectively (with a single point of billing)

 
Geographical coverage 
Russia 
ALRUD offers the full range of legal services in almost every Russian region – from Kaliningrad to the Far East. Projects are conducted by our lawyers, where necessary in collaboration with local legal firms and independent experts. 
CIS Countries 
ALRUD provides legal support to clients throughout the CIS and other neighboring countries. We have established strong working relationships with the leading national law firms and individual legal practitioners in Armenia, Ukraine, Belarus, Kazakhstan, Kirgizstan, Georgia, Uzbekistan, Tajikistan, Azerbaijan and Moldova. Trusted ALRUD lawyer shave a deep understanding of the local business environment and regulatory framework in these countries. 
Around the Globe 
Seamless service and the efficient provision of advice from a single source anywhere in the world is our goal. We know our overseas partners and they know us. Our ability to work together has proven itself in numerous joint projects. We take the lead in managing international projects for our Russian clients, monitoring the activities of our chosen overseas law firm partners. This approach means that our clients have a single named contact and can be assured of consistently high-quality advice and efficient management of projects that cross national borders. 
Press Releases
13th February 2018
The American Bar Association (ABA) has issued an annual international law review. Leading lawyers of the world are the authors of the publication. Experts in the Russia region were Vassily Rudomino, Alrud Senior Partner, and Anton Dzhuplin, Alrud Partner.