Firm Profile > Baklaja Igric Tintor Law Office > Belgrade, Serbia
Baklaja Igric Tintor Law Office
Offices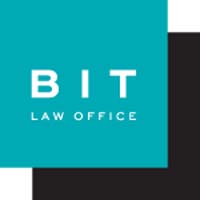 Baklaja Igric Tintor Law Office
Gospodar Jevremova Street 47
11000 Belgrade
Serbia
Baklaja Igric Tintor Law Office > The Legal 500
Rankings
Baklaja Igric Tintor Law Office is best known for arbitration work and white-collar crime litigation. Areas of recent growth are real estate and construction-related arbitration cases. Boris Baklaja regularly acts before the commercial courts and in arbitration proceedings. Jugoslav Tintor is a white-collar criminal law specialist.
Practice head(s):
Boris Baklaja; Jugoslav Tintor
Testimonials
'The experience with this firm is most positive. Its team of lawyers is comprehensive, strategic, one step ahead, and a powerful collaborator. The lawyers fully understand the complexities of disputes.'
'The team gives clear answers to concerns, with potential solutions presented in a professional and congenial manner, with all the risks clearly outlined.'
'Boris Baklaja is an exceptional strategist and someone who is great to work with. No matter the complexity of the problem, he comes up with the best possible legal options available for a particular set of circumstances.'
Key clients
Abeks Financial Consulting
Belkomunmmas JSC
DSV Road Serbia
Zorka Keramika
SVOLOS llc
AET Europe
Byzantio Kesidis Group
Baklaja Igric Tintor Law Office has expertise in the telecoms, pharmaceutical, energy, tourism and retail sectors. Djordje Igrić has particular strengths in M&A, corporate matters, privatisation and restructuring.
Testimonials
'The team has extended experience serving international clients and understands their needs and common practices.'
'Djordje Igrić stands out as an attorney who has impeccable integrity and puts clients' interests first. He is frequently willing to go the extra mile.'
Key clients
Dr Max
C2H Support
Fush Llc
Afarak
Baklaja Igric Tintor Law Office is experienced in real estate acquisitions, complex engineering and construction contracts, managing legal issues during projects, and disputes. Boris Baklaja advises large international real estate investment funds and developers.
Practice head(s):
Boris Baklaja; Djordje Igrić
Testimonials
'The team is honest, responsive, professional and knowledgeable.'
Key clients
Wind Park Plandiste
3 Lite
MAX 5
UNA CONSULT
ADOC Real Estate doo
Temme Obermeier
Baklaja Igric Tintor Law Office >
Firm Profile
The firm: Baklaja Igrić Tintor (BIT) law office is a a boutique law firm whose legal team has over 15 years of individual practice and experience.
The combined international know-how and local legal knowledge of our high level experts in specific professional areas ensures that our clients get a high-quality, deeply focused and dedicated approach to complex legal matters.
We distinguish ourselves by offering the active involvement of experienced senior lawyers. Our team can tackle the most complex commercial legal matters, advise in high-end transactions and corporate restructuring procedures as well as represent clients in criminal proceedings, commercial litigation and arbitrations.
Areas of practice: BIT law office is recognized as one of the leading law firms in real estate and construction, international arbitration, mergers and acquisitions as well as in the criminal and misdemeanor proceedings.
BIT Law services it's clients in complex corporate and commercial matters, as well as in areas of competition, banking, finance and capital markets, compliance, risk and sensitive investigations, dispute resolution, employment and labour law, restructuring and insolvency and technology, media and telecommunications.
Main Contacts
| Department | Name | Email | Telephone |
| --- | --- | --- | --- |
| Commercial | Boris Baklaja | | |
| M&A | Djordje Igrić | | |
| Construction and Real Estate | Boris Baklaja | | |
| Construction and Real Estate | Katarina Obradović Baklaja | | |
| Arbitration/Dispute resolution | Boris Baklaja | | |
| Corporate/Restructuring | Djordje Igrić | | |
| Competition | Djordje Igrić | | |
| Competition | Boris Baklaja | | |
| Hospitality | Katarina Obradović Baklaja | | |
| Criminal law | Jugoslav Tintor | | |
| Employment | Djordje Igrić | | |
| Energy | Boris Baklaja | | |
| Energy | Djordje Igrić | | |
| Tax | Boris Baklaja | | |
| Data protection | Djordje Igrić | | |
Staff Figures
Number of lawyers : 12
Languages
Serbian English French Russian
Memberships
Global Business Lawyer Alliance - GBL Alliance Italian-Serbian Chamber of Commerce
Client Testimonials
CLIENT: Boris Granovski, CEO
COMPANY/FIRM: Wind Park Plandiste llc
TESTIMONIAL: BIT law office team provided us with stable support in very dynamic period for development of our project. BIT law office formed two teams, one providing legal services and support in negotiating and drafting contract and related documents with chosen EPC provider and second team performed review and high-level analysis of relevant project related documents and legal status and advice/opinion related to land rights and permitting issues. They are team of highly skilled and experienced senior lawyers. The coordination between two teams was impressive, ensuring that we as Client receive complete overview at all times.  Very responsive and efficient.
---
CLIENT: Vladimir Milovanovic, managing partner
COMPANY/FIRM: 3Lite ltd
TESTIMONIAL: Baklaja Igric Tintor law office has been ongoing legal support to 3Lite ltd since our company was founded. Their highly experienced multidisciplinary team can support us fully and tackle all legal matters and situations from all needed angles. The team is efficient, well-led by Mr Boris Baklaja and a pleasure to work with. They give advice that is commercial and practical but also well researched. We appreciate their active and constructive approach to negotiations and drafting of documentation, and Ms Obradovic Baklaja expertise in negotiation of the FIDIC based contracts is great asset to the their team and essential for us and other clients in real estate and construction sector.
---
CLIENT: Miodrag Mitic, CEO
COMPANY/FIRM: ADOC Real Estate llc
TESTIMONIAL: Over the years, BIT law office represented us on various legal matters and in different jurisdictions. Recent legal support was on development of our green-filed residential project of high value. They deliver to us a tailor-made service and personal care and they are particularly understanding our strategic visions. The partners are fully engaged and hands-on. Mr Baklaja is skilful in finding the best solution for his client and very precise and reliable. He is very experienced, dedicated and efficient.
---
CLIENT: Marko Uskokovic, General Manager
COMPANY/FIRM: TMG Group llc
TESTIMONIAL: We have a longstanding cooperation with Baklaja Igric Tintor law office, and over the years they represented us in different disputes in front of the courts, custom authorities and other administrative bodies of Republic of Serbia. They always give us great follow up, keep us informed but manage to keep our stress to a minimum.  All members of the team contribute well. Mr Dusan Delic is very responsive and with great attention to detail.
---
CLIENT: Mihailo Mircic, Regional Manager
COMPANY/FIRM: A.E.T. Europe BV, The Netherlands
TESTIMONIAL: Baklaja Igric Tintor law office represents A.E.T. Europe BV in all disputes in front of courts in Republic of Serbia and provides all other needed legal support. We are very satisfied with cooperation with law office and dispute resolution team lead by office partner Mr Boris Baklaja. He understands the bigger picture and has an impressive commercial sense, so his strategic advise (s) are highly appreciated. He is a great corporate lawyer – always responsive, knowledgeable and makes the advice to suit the requirements of our business.
---
CLIENT: Zlatko Noveski, General Manager
COMPANY/FIRM: ABEKS Financial Consulting LLC.
TESTIMONIAL: Baklaja Igric Tintor law office, lawyers Mr Boris Baklaja and Ms Katarina Obradovc Baklaja represented our company in arbitration dispute in front of Vienna Arbitration Centre (VIAC). Outcome of the arbitration was more than we expected, so we are very satisfied with their services. Since I was present at the hearing as a witness, I was impressed by the way they presented the case, skilfully questioned the witnesses and controlled the situation. I could see that they are very experienced, but also well prepared and informed.
---
CLIENT: Andrija Sajkas, CEO
COMPANY/FIRM: Fush llc.
TESTIMONIAL: As one of the largest textile producers in Serbia, we completed the acquisition of a production facility in south of Serbia in the last year. We needed full legal support in different segments. They supported us during preacquisition process, drafting of the due diligence report, advising on sale process through bankruptcy proceedings and review of sale-purchase agreement. Also, BIT advised us on process of applying and receiving state subsidies, including negotiating the terms of the agreement on subsidies, agreement for refurbishment and development of the production facility employing 150 employees etc. Outstanding by all means as to both the quality of the work, their prompt response and results.
---
CLIENT: Igor Miskin, General Manager
COMPANY/FIRM: Afarak llc
TESTIMONIAL: BIT advised Afarak on its acquisitions process of Magnohrom ltd being the production facility in Serbia extracting magnesite from its mines in south of Serbia.  Strong multi-disciplined team, able to bring complex transactions to a close very efficiently.
Top Tier Firm Rankings
Firm Rankings