Firm Profile > O2 Consulting > Moscow, Russia
O2 Consulting
Offices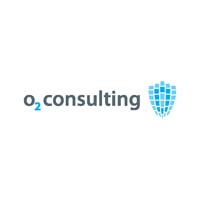 O2 Consulting
Presnenskaya nab., b. 12, Federation Tower West, 43rd floor
Russia
O2 Consulting > The Legal 500
Rankings
The team at O2 Consulting leverages the expertise of practitioners from its Moscow, Zurich and Nicosia offices to advise wealthy families and individuals on the preservation and increase of their capital. Managing partner Olga Sorokina and Natalya Kuznetsova oversee international corporate and tax structuring work.  Natalya Pushkarskaya focuses on mandates concerning private and family assets, including providing legal and administrative support for investment plans, family budgets, real estate purchases and inheritance transfers. Inna Perelekhova, who was instrumental in opening the firm's offices in Cyprus and Switzerland, is singled out by one client for her 'accuracy, politeness and diplomatic persistence'
Practice head(s):
Olga Sorokina; Natalya Kuznetsova; Inna Perelekhova; Natalya Pushkarskaya
Testimonials
'I am very pleased to work with O2 as a private client. The company provides a wide range of services and is able to help in any situation, including serious conflicts. O2 employees are highly ethical, independent and honest, support the client to the end and are fantastic lawyers, financiers and psychologists.'
'Olga Sorokina deserves the deepest respect and recognition as a lawyer who strictly adheres to the standards of decency of both the profession and the person. The highest standards of professional ethics, critical thinking, excellent knowledge of law and a colossal network allow me to declare with confidence that I am ready to continue working with Olga in any foreseeable future. I would also like to mention Inna Perelekhova, whose accuracy, politeness and diplomatic persistence allow us to achieve a lot in situations that initially seem hopeless and unsolvable. I really appreciate Inna.'
Tax due diligence and compliance form the bedrock of O2 Consulting's work; the team is particularly adept at advising on the tax considerations regarding potential investment targets. The department is particularly active in the financial services sector, where it advises various funds and financial companies on the taxation of transactions. Group head Tatyana Safonova has significant tax consulting experience. Clients recommend managing partner Olga Sorokina as well as associates Vladislav Burilov and Georgy Tolmachev.
Other key lawyers:
Testimonials
'The firm has a fantastic team of tax lawyers, corporate lawyers, IP and fintech experts. They all work together as one project group; the combination of different skills allows them to offer very creative legal solutions. They speak many different languages and have a very deep understanding of how international tax systems work.'
'I work with Olga Sorokina, Vlad Burilov and Tatiana Safonova. Olga Sorokina is a real role model as a team leader. She has a very strong reputation in the fintech industry for handling tax and corporate structuring matters. Olga is extremely efficient and very knowledgeable. She is really good at problem solving in a business manner and she is available 24/7. Vlad is highly professional, dedicated, knowledgeable and always very optimistic.'
'Attention to detail and friendliness, combined with high competence and professionalism.'
'O2 Consulting's lawyers are always focused on proposing a solution, not just explaining the risks. They familiarise themselves with changes in legislation that can affect our company's activities and they explain them clearly to us. I would like to highlight the expertise of Olga Sorokina, Vladislav Burilov and Georgy Tolmachev.'
'The team is distinguished by is customer focus, its willingness to perform extra work on a tight deadlines, its professionalism and practical advice.'
Key clients
Aitarget
Humans Group
Brusnika. Construction and development LLC
Sberbank CIB JSC
VTB Capital JSC
JSC Russian Venture Company
Orbita Capital Partners Ltd.
Efko Management Company
Aton Ltd.
Gagarin Capital
Practice head(s):
Olga Sorokina; Karen Shakhnazarov; Natalya Kuznetsova
Testimonials
'O2 has assembled a very competent team capable of providing the necessary expertise on a very wide range of issues in a high-quality, timely manner. In addition to its excellent legal knowledge and skills, O2's team are able to take part in negotiations and achieve fantastic success, finding non-standard solutions to the satisfaction of clients.'
'I highly appreciate Olga Sorokina as the leader of the O2's team. Olga is always prepared to personally take part in any aspect of interactions with a client. Olga possesses impressive negotiating skills and an extensive network of contacts that allows her to comfortably cooperate both on legal issues and on a wider range of activities – from meeting important people to organising events in various countries around the world.'
Key clients
Cifra
Era Capital
Humans Net Group of Companies
Gagarin Capital Partners
iTech Capital
PJSC Gazprom Neft
IBS Expertise LLC
RT-Business Development LLC
LLC Skolkovo Ventures
VTB Capital JSC
O2 Consulting >
Firm Profile
The firm: О2 Consulting is a law firm with offices in Moscow, Zurich, Nicosia and Minsk.
The firm has been advising clients on Russian and foreign law, tax and corporate finance since 2003.
O2's clients include international and Russian private equity funds, venture capital funds, financial and investment companies, brokers, industry leaders, hi-tech start-ups and business owners.
O2's team has vast experience in setting up investment funds and related corporate structuring, tax compliance, financial engineering, acting as in-house counsel to funds and advising on M&A / private equity / VC deals in various jurisdictions, acting as corporate lawyer accompanying private equity and venture capital structures and supporting complex M&A / JV projects.
The firm's experts have topnotch Western and Russian education and practice in Russia and abroad. O2 Consulting team is valued for non-standard solutions, understanding commercial implications of the issue and ability to support the client in making business decisions.
The firm focuses on complex transactional work. For each particular complicated project we assemble multi-functional team of specialists from different practice areas.
Main areas of practice
VC, private equity, M&A, cross-border JVs and corporate: O2 Consulting has one of the biggest and noted corporate / M&A / private equity / VC teams in Russia which we doubled within the last two years. The firm provides comprehensive legal advice on public and private M&As; cross-border and Russian joint ventures; corporate restructurings; corporate finance and private equity and VC deals governed by English, Russian and US law and the firm is proud of its impressive transactional record in this area.
Intellectual property: The firm offers a unique, global, full-service capability, covering all types of legal support for commercial activities and IP rights protection in Russia and other jurisdictions.
Real estate: O2 has a large and highly developed real estate practice. The firm advises its clients on all matters related to real estate in Russia and other jurisdictions, including structuring of transactions to acquire and sell real estate, full legal support for real estate investment projects, development of optimal project structures, including with co-investor participation; legal and tax aspects of financing and security arrangements, performance of comprehensive due diligence of assets for acquisition, commercial development, agricultural enterprise, production and natural resource use, legal support for implementation of greenfield and brownfield projects, support for various transactions in the spheres of trade, warehousing, office, industrial and agricultural real estate, contractual support for commercial leasing, management and operation of real estate.
Tax: The firm provides tax-planning services to individuals and companies. Virtually any project implemented by O2 Consulting in such areas as M&A, private equity, VC, corporate restructuring, real estate and funds is assessed for tax implications, and the firm's clients conveniently tap into our tax expertise when we handle their projects.
The firm's tax services include tax compliance for businesses and transactions, tax planning and advice, taxation of financial service and bank transactions, investment target tax due diligence, advice on disclosure of financial information within the scope of information exchange between Russia and other countries.
FinTech: The O2 Consulting team has accumulated considerable experience in supporting financial and digital technology projects and is one of the market leaders in legal support for state-of-the-art financial technologies.
The firm's specialists support projects with various investment attraction options using the blockchain technology, including independent pre-sales, private and crowd-funding and their combinations, depending on the client's needs. We also advise on various legal aspects for the new digital financial solutions, multifunctional digital platforms, virtual financial assets, big data and personal identification.
O2 Consulting has it's finger on the pulse in the latest digital spheres and understands sensitive points and grey zones, as well as trends in the global regulation of this sphere.
Private client: The O2 Consulting team has many years' experience of supporting projects in the area of private capital, including protection of interests of wealthy families and individuals, growth of wealth of their families and business establishments, prosperous development of their life standards.
The firm's clients are successful people who are prominent leaders in a wide range of spheres, including top managers, owners of big businesses, patrons of arts, representatives of the art profession, the world of fashion and sports, private entrepreneurs and investors. For many of them, O2 Consulting acts as their counsel and attorneys protecting their interests.
TMT: The firm's TMT practice comprises both regulatory and transactional work and enjoys a well-deserved reputation among our clients for our tremendous expertise, innovative approach and efficiency. O2 team is capable of resolving most complex industry-specific issues.
The firm is proud to have handled most advanced TMT projects in such areas as artificial intelligence and machine learning, neural networks, Internet of Things, Industrial Internet of Things, tele-healthcare services, cyber security, Big Data, robotics, blockchain, digital assets etc.
Lawyer Profiles
| Photo | Name | Position | Profile |
| --- | --- | --- | --- |
| | Mrs Natalya Kuznetsova | Partner, Head of Legal and Tax Practice | View Profile |
| | Mrs Daria Nosova | Partner, Head of FinTech Practice | View Profile |
| | Ms Inna Perelekhova | Partner, Head of the Family Office | View Profile |
| | Natalia Pushkarskaya | Partner, Неad of Private wealth Practice | View Profile |
| | Mrs PhD Tatyana Safonova | Partner, Head of Tax Practice | View Profile |
| | Mr Karen Shakhnazarov | Partner, Head of Practice VC, Private Equity, M&A, cross-border JVs | View Profile |
| | Mrs Olga Sorokina | Managing Partner | View Profile |
Staff Figures
Number of lawyers : 52 at this office : 45
Languages
English French German Italian Russian Spanish
Memberships
Swiss-Russian Chamber of Commerce
Other
Other offices : Minsk Other offices : Zurich Other offices : Nicosia