Firm Profile > O2 Consulting > Moscow, Russia
O2 Consulting
Offices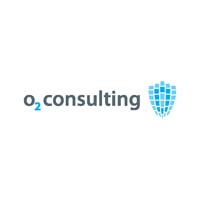 O2 Consulting
Presnenskaya nab., b. 12, Federation Tower West, 43rd floor
Russia
O2 Consulting > The Legal 500
Rankings
O2 Consulting primarily advises high-net-worth clients, their families and businesses on the legal and tax aspects of private equity and venture capital investments. It also assists in the drafting and implementation of trusts, family wealth planning, personal tax and the purchase of real estate and luxury goods. The practice is led by managing partner and 'excellent mediator' Olga Sorokina.
Testimonials
'Olga Sorokina is an excellent mediator, a great professional and is extremely good at her job. Olga can find out-of-the-box solutions as quickly as possible.'
Tax Tier 3
O2 Consulting
has substantial expertise in domestic and international taxation matters, and also has notable strength in tax structuring mandates and the tax aspects of M&A transactions. Practice co-heads
Natalya Kuznetsova
 and
Tatyana Safonova
 are the key figures, alongside managing partner 
Olga Sorokina
. The team expanded its capabilities in the taxation of financial and derivative transactions following the recruitment of Safonova from an in-house role in 2019.
Practice head(s):
Natalya Kuznetsova; Tatyana Safonova
Testimonials
'O2 Consulting has an excellent client-oriented team, which can be trusted with even the most sophisticated issues. Lawyers assist in a timely manner and always manage to find the best up-to-date solutions.'
'The team is experienced in designing tax-efficient structures and in handling M&A-related matters.'
'O2 Consulting stands out for its ability to work under tight deadlines.'
'Natalya Kuznetsova is a widely recognised expert on tax issues. She is very knowledgeable and always pays attention to every tiny detail of the issue.'
'I would like to note Natalya Kuznetsova's expertise in tax planning and restructuring of cross-border transactions. Olga Sorokina has a strong understanding of the Russian and international tax environment and practice. Both are specialists who are pleasant to work with.'
Key clients
Humans Net Inc.
Hyperion Ico
iTech Fund
Cifra LLC
Family Friends LLC
Prisma Labs, Inc.
Wrike Inc.
Orbita Capital Partners/ RusBioVentures Capital
Wellington Properties Ltd.
Capture Technologies, LLC
Wallarm Inc.
Cherry Labs
O2 Consulting
Practice head(s):
Olga Sorokina, Natalya Kuznetsova, Karen Shakhnazarov, Daria Nosova
Testimonials
'Highly professional and qualified team. O2 lawyers are excellent at handling complex cross-border M&A transactions. They have strong reputation as notably active in headline inbound M&A transactions and joint venture projects within Russia and abroad. '
'I'd like to praise great O2 team for the splendid work they did. They are highly professional and result-orientated, fully understand client's needs and are always guided by these needs. They are able to handle complex and sophisticated domestic and cross-border M&A transactions. '
'I'd like to mention highly skilled, internationally qualified partners and associates of O2 Consulting. In our case their English law expertise came in handy. We needed the transaction documents including parallel share purchase agreements under English law and Russian law and the call and put option agreements to be prepared. They managed to provide all conditions for the transaction with a complicated structure and with a series of closings. The solution they offered included a unique set of Russian and English law governed back-to-back put and call options combined with amendments to the effective shareholder's agreement.'
'O2 Consulting team has been constantly providing exceptional legal advice. They always meet deadlines, are strong negotiators, highly competent in drafting complicated transaction documents and are really nice people to deal with.'
'I work with excellent specialists, widely recognized experts in corporate and cross-border transactions, Olga Sorokina, managing partner, Karen Shakhnazarov, Partner and Head of M&A and Cross-Border Transactions Practice, Inna Perelekhova, Partner and Head of the Family Office and Yuri Ustinov, associate'
'Olga Sorokina, Karen Shakhnazarov and Inna Perelekhova are terrific experts with extensive experience in multi-jurisdictional transactions. They also have strong capabilities in the private equity, financial services and good knowledgeable in all Russian and foreign corporate and commercial matters. It was nice to work with them.'
'In our case we worked with a number of lawyers: Olga Sorokina, managing partner, Karen Shakhnazarov, partner, and associates Georgii Murzakaev and Yuri Ustinov. They provided us very high quality services. All O2 Consulting lawyers I worked with established themselves as competent, UK-qualified, well-respected corporate and commercial experts with unique understanding of the clients' needs and goals, capable of perfect drafting and communication'
'Karen Shakhnazarov's excellent commercial acumen, combined with more than 20 years of legal expertise and a charismatic personality, makes him a partner to go for complex M&A transactions and difficult negotiations. Among the M&A team, Anna Chykhanatskikh is very bright, thoughtful and gets things done quickly. I have worked with Karen and Anna on a number of occasions and can recommend them to anyone who is looking for exceptional legal services.'
Key clients
AT Consulting, LLC
Promsvyaz Bank CJSC
Promsvyaz Capital
Sum & Substance
Wallarm, Inc.
Zyfra LLC, Renova Group
Gagarin Capital
O2 Consulting >
Firm Profile
The firm: О2 Consulting is a law firm with offices in Moscow, Zurich, Nicosia and Minsk.
The firm has been advising clients on Russian and foreign law, tax and corporate finance since 2003.
O2's clients include international and Russian private equity funds, venture capital funds, financial and investment companies, brokers, industry leaders, hi-tech start-ups and business owners.
O2's team has a vast experience in setting up investment funds and related corporate structuring, tax compliance, financial engineering, acting as in-house counsel to funds and advising on M&A / Private Equity / VC deals in various jurisdictions, acting as corporate lawyer accompanying private equity and venture capital structures and supporting complex M&A / JV projects.
The firm's experts have topnotch Western and Russian education and practice in Russia and abroad. O2 Consulting team is valued for non-standard solutions, understanding commercial implications of the issue and ability to support the client in making business decisions.
The firm focuses on complex transactional work. For each particular complicated project we assemble multi-functional team of specialists from different practice areas.
Main areas of practice:
VC, Private Equity, M&A, cross-border JVs and Corporate: O2 Consulting has one of the biggest and noted corporate / M&A / Private Equity / VC teams in Russia which we doubled within the last 2 years. The firm provides comprehensive legal advice on public and private M&As; cross-border and Russian joint ventures; corporate restructurings; corporate finance and private equity and VC deals governed by English, Russian and US law and the firm is proud of its impressive transactional record in this area.
Intellectual property: The firm offers a unique, global, full-service capability, covering all types of legal support for commercial activities and IP rights protection in Russia and other jurisdictions.
Real estate: O2 has a large and highly developed real estate practice. The firm advises its clients on all matters related to real estate in Russia and other jurisdictions, including structuring of transactions to acquire and sell real estate, full legal support for real estate investment projects, development of optimal project structures, including with co-investor participation; legal and tax aspects of financing and security arrangements, performance of comprehensive due diligence of assets for acquisition, commercial development, agricultural enterprise, production and natural resource use, legal support for implementation of greenfield and brownfield projects, support for various transactions in the spheres of trade, warehousing, office, industrial and agricultural real estate, contractual support for commercial leasing, management and operation of real estate.
Tax: The firm provides tax-planning services to individuals and companies. Virtually any project implemented by O2 Consulting in such areas as M&A, Private Equity, VC, corporate restructuring, Real Estate and Funds is assessed for tax implications, and the firm's clients conveniently tap into our tax expertise when we handle their projects.
The firm's tax services include tax compliance for businesses and transactions, tax planning and advice, taxation of financial service and bank transactions, investment target tax due diligence, advice on disclosure of financial information within the scope of information exchange between Russia and other countries.
FinTech: The O2 Consulting team has accumulated considerable experience in supporting financial and digital technology projects and is one of the market leaders in legal support for state-of-the-art financial technologies.
The firm's specialists support projects with various investment attraction options using the blockchain technology, including independent pre-sales, private and crowd-funding and their combinations, depending on the client's needs. Besides, we advise on various legal aspects for the new digital financial solutions, multifunctional digital platforms, virtual financial assets, big data and personal identification.
O2 Consulting has it's finger on the pulse in the latest digital spheres and understands sensitive points and grey zones, as well as trends in the global regulation of this sphere.
Private client: The O2 Consulting team has many years' experience of supporting projects in the area of private capital, including protection of interests of wealthy families and individuals, growth of wealth of their families and business establishments, prosperous development of their life standards.
The firm's clients are successful people who are prominent leaders in a wide range of spheres, including top managers, owners of big businesses, patrons of arts, representatives of the art profession, the world of fashion and sports, private entrepreneurs and investors. For many of them, O2 Consulting acts as their counsel and attorneys protecting their interests.
TMT: The firm's TMT practice comprises both regulatory and transactional work and enjoys a well-deserved reputation among our clients for our tremendous expertise, innovative approach and efficiency. O2 team is capable of resolving most complex industry-specific issues.
The firm is proud to have handled most advanced TMT projects in such areas as artificial intelligence and machine learning, neural networks, Internet of Things, Industrial Internet of Things, tele-healthcare services, cyber security, Big Data, robotics, blockchain, digital assets etc.
Lawyer Profiles
| Photo | Name | Position | Profile |
| --- | --- | --- | --- |
| | Mrs Natalya Kuznetsova | Partner, Head of Legal and Tax Practice | View Profile |
| | Mrs Daria Nosova | Partner, Head of FinTech Practice | View Profile |
| | Ms Inna Perelekhova | Partner, Head of the Family Office | View Profile |
| | Mrs Natalia Pushkarskaia | Partner, Неad of Private wealth Practice | View Profile |
| | Mrs PhD Tatyana Safonova | Partner, Head of Tax Practice | View Profile |
| | Mr Karen Shakhnazarov | Partner, Head of Practice VC, Private Equity, M&A, cross-border JVs | View Profile |
| | Mrs Olga Sorokina | Managing Partner | View Profile |
Staff Figures
Number of lawyers : 52 at this office : 45
Languages
English French German Italian Russian Spanish
Memberships
Swiss-Russian Chamber of Commerce
Other
Other offices : Minsk Other offices : Zurich Other offices : Nicosia
Top Tier Firm Rankings
Firm Rankings