Firm Profile > FBK Legal > Moscow, Russia
FBK Legal
Offices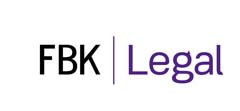 FBK Legal
MYASNITSKAYA STREET 44/1
101990 MOSCOW
Russia
FBK Legal > The Legal 500
Rankings
FBK Legal >
Firm Profile
The firm: FBK Legal is one of the leading Russian law firms and a part of the FBK Group.
FBK was established as an audit and consulting company in 1990. Tax and legal advice have been at the forefront of the firm's work from day one. Then the corporate and M&A practice was opened, which remains one of the key areas of expertise of FBK Legal. In 2002, FBK Legal became a Bar association in order to represent clients in court. Nadezhda Orlova became FBK Legal president.
All other practices were developing through the years, as the number of lawyers, clients, and cases rapidly grew.
Today, FBK Legal is an acknowledged leader in Russia in several legal practices with over 60 qualified lawyers, attorneys, tax consultants, and litigators. The firm provides a wide range of legal services, based on numerous successfully implemented projects and on an understanding of corresponding branches of law.
The core strength of FBK Legal is the opportunity of a comprehensive solution of clients' problems in the field of taxation and law, as well as support from the best auditors, accountants, consultants, appraisers and cybersecurity experts.
The clientele of FBK Legal includes major Russian and international companies active in different markets and sectors of the economy, and small and medium enterprises of various kinds. The firm has expertise in such industry sectors as oil and gas, retail, pharmaceuticals, real estate, banks, IT, and TMT, as well as in investments and transportation.
Our quality management system is certified. Our liability is insured.
Areas of practice: The tax practice is represented by the two departments of the firm. Alexander Grigoriev is a director of department and head of TaxTech/Tax resolution practice. Alexander is in charge of tax monitoring projects at FBK Grant Thornton. He is an alternative dispute resolution specialist (mediator). In addition, for 15 years, Alexander has represented clients in tax authorities and courts, assisted during tax control procedures and provided tax consulting services.
The tax consulting practice is led by a strong methodologist and partner, Tatiana Matveicheva. Ms Matveicheva supervises projects on tax structuring and tax support of the activities of large industrial enterprises and financial groups. Within this practice, FBK Legal provides clients with legal services on issues of international tax planning, tax due diligence, and taxation guidelines.
The corporate and M&A practice of FBK Legal is headed by partner Alexander Ermolenko, who successfully advises major Russian and foreign companies on corporate law and corporate governance projects. Mr Ermolenko provides legal support on asset restructuring projects in the Russian Federation. Alexander also represents companies in dispute resolution proceedings, including debt collection disputes, shareholder conflicts, and disputes with government agencies.
Managing partner Nadezhda Orlova supervises the energy and natural resources and real estate practices of the firm. Ms Orlova oversees the provision of tax and legal services to oil and gas and construction companies, and has significant experience supporting major Russian and multinational corporations.
Sergey Ermolenko, FBK Legal partner,  manages projects in the field of antitrust regulation including advice on the applicability of advertising and antitrust laws, and co-ordination of transactions with the antimonopoly body.
Elena Bokareva is a partner at FBK Legal. For over 19 years she has represented clients in construction, real estate, land and subsurface use, urban planning disputes, disputes with government authorities and disputes over bankruptcy of legal entities and individuals. She represents clients in arbitration proceedings. Elena is an experienced mediator who managed to settle disputes at the pre-trial stage for many clients.
FBK Legal also successfully consults major Russian and international companies on issues of employment, intellectual property, commercial law, and on other legal affairs.
The services provided by FBK Legal as well as FBK at large meet the requirements of international standards. In 2014 the group joined the international network of independent audit and consulting firms of Grant Thornton International Ltd.
Main Contacts
| Department | Name | Email | Telephone |
| --- | --- | --- | --- |
| Alexander Ermolenko | Banking & finance, Partner | | |
| Alexander Ermolenko | Commercial, Corporate and M&A, Partner | | |
| Natalia Lezhennikova, Elena Shigidina, Alena Ermolenko | Commercial, Corporate and M&A | | |
| Sergey Ermolenko | Competition, Partner | | |
| Alexander Ermolenko, Elena Bokareva | Dispute resolution, Partners | | |
| Alexandra Gerasimova, Alena Ermolenko | Dispute resolution | | |
| Alexandra Gerasimova, Daria Shevtsova | Employment | | |
| Nadezhda Orlova | Energy & Natural resources, Managing Partner | | |
| Alexander Yalushkin | Energy & Natural resources | | |
| Alexander Sotov | Financial investigations & forensic inquiry | | |
| Sergey Ermolenko | Intellectual Property, Partner | | |
| Alena Ermolenko, Darya Tereshchenko | Intellectual Property | | |
| Nadezhda Orlova | PPP and Infrastructure projects, Partner | | |
| Alexander Yalushkin | PPP and Infrastructure projects | | |
| Nadezhda Orlova | Real Estate and Construction, Managing Partner | | |
| Alexander Ermolenko, Elena Bokareva | Real Estate and Construction, Partners | | |
| Natalia Lezhennikova, Alena Ermolenko | Real Estate and Construction | | |
| Alexander Ermolenko, Elena Bokareva | Restructuring and Insolvency, Partners | | |
| Alena Ermolenko | Restructuring and Insolvency | | |
| Nadezhda Orlova, Tatiana Matveicheva, Tatiana Golovaneva, Alexander Grigoriev | Tax | | |
| Alexander Grigoriev | TaxTech/Tax resolution | | |
| Tatiana Golovaneva | Tax dispute resolution | | |
| Nadezhda Orlova | Tax advice, Managing partner | | |
| Tatiana Matveicheva, Alexander Grigoriev | Tax advice | | |
| Levon Grigorian, Darya Tereshchenko | Economic sanctions and sanctions compliance | | |
| Alexandra Gerasimova | International litigation and arbitration | | |
Staff Figures
Number of lawyers : 60
Languages
English French German Russian
Memberships
FBK Legal is a law firm of FBK Group which is a member of Grant Thornton International