Ionescu si Sava, SCA > Bucharest, Romania > Firm Profile
Ionescu si Sava, SCA
Offices

Ionescu si Sava, SCA
24 PALEOLOGU STREET
SECTOR 3
030552 BUCHAREST
Romania
Ionescu si Sava, SCA > The Legal 500
Rankings
Ionescu si Sava, SCA
is praised for its '
no-nonsense approach and efficient delivery'
and close understanding of the market, enabling '
high quality legal advice that is straight to the point
'. The firm covers all forms of commercial disputes, and is noted for its strong administrative litigation expertise, where it represents both private companies and public sector bodies. Close links to the automotive sector, including clients such as Daimler, ensures a regular flow of dealership and product liability claims.  Key team members include the '
comprehensive and precise' 
senior partner
George Ionescu
,
Alina Nica
  and
Alina Neagu
('
a dedicated lawyer with a rich professional experience'
).
Practice head(s):
George Ionescu; Alina Nica; Alina Neagu
Testimonials
'The litigators at Ionescu & Sava represent us in several commercial, administrative and labor disputes and in each case we were impressed with their deep understanding of our business and objectives, their no-nonsense approach and efficient delivery.'
'We have worked closely with partner Alina Nica, whose expertise in administrative and commercial disputes is truly outstanding. We have also been impressed with the comprehensive and precise advise received from senior partner George Ionescu.'
'Professional teams with relevant expertise in the field.'
'They keep a close eye on trends and developments, which enables them to provide high quality legal advice that is straight to the point.'
'Considering the experience I have accumulated during over years of collaboration with the dispute resolution team of Ionescu & Sava, I can say that its practice is unique in terms of communicating the strategy approached for each case in which it represents our company before the national courts, in the most diverse and complex dispute resolution matters. I have always noticed the solid legal knowledge of the lawyers who are part of the dispute resolution team, as well as their creativity to identify arguments in favor of our company and to prove them before the courts.'
'In this section I cannot fail to mention the remarkable professional skills of Alina Neagu, a lawyer with a long experience in the field of commercial, civil and employment litigation. My trust in Alina has been strengthened over time, she always manages to provide us with legal assistance and representation in disputes in which our company is involved. The promptness with which Alina responds to our requests and her capacities for analysis, synthesis and legal research always brings my appreciation, as well as of the judges before whom she supports our cases. I can confidently recommend Alina Neagu to anyone who wants to have almost a dedicated lawyer with a rich professional experience. At the same time, Radu Ionescu is a reliable partner for our company, his legal and business knowledge being for many years an important resource for the daily activity of our company, especially in terms of representation in complex cases, both commercial and and labor law.'
'Working closely for many years with the Ionescu si Sava dispute resolution team, I believe that potential clients should know that the team is very dedicated to its clients and the projects in which it is involved, the level of theoretical and practical expertise of the team being at the highest professional standards. .'
'Usually, in dispute resolution matters, our company works closely with Alina Neagu, partner of Ionescu si Sava who coordinates the dispute resolution team and the employment team, and with Radu Ionescu, managing partner who coordinates the entire activity of the of Ionescu si Sava and manages the most complex court cases in which our company is involved. In the case of both mentioned lawyers, I appreciate their professional and business knowledge, the seriousness with which they treat the projects in which they are involved and the strategies they approach in order to successfully represent our company before the national courts. At the same time, Ionescu si Sava's dispute resolution team has several lawyers who, although young, have high legal knowledge and make remarkable efforts to identify strong legal arguments that the courts confirm through the judgments they pronounce. Among these lawyers I can confidently mention the following: Alexandru Tache, lawyer who represents our company in commercial and employment law disputes, Traian Pasca a lawyer dedicated to his work and commercial and employment law litigation, as well as Mihai Rad, a lawyer with a sharp mind that brought value to our company in complex commercial disputes.'
Key clients
Mercedes-Benz Romania
Mercedes-Benz Leasing IFN
Mercedes-Benz Service Leasing
Torrent Pharma
BCR Leasing IFN
Bucharest Municipality
Mercedes-Benz Trucks & Buses Romania
Compania Nationala de Transporturi Aeriene TAROM
GSP Offshore
Daimler
Institutul pentru Parteneriat Bucovina
Star Transmission
Work highlights
Successfully representing a Daimler subsidiary, Mercedes-Benz Trucks & Buses Romania, in a contentious public procurement procedure contested by a company whose tender was rejected by the contracting authority.
Representing the General Council of the Municipality of Bucharest in an environmental dispute concerning the approval of an urban planning zone.
Represented Star Transmission, a Romanian subsidiary of Daimler in a collective labour dispute with the unions to block a strike action.
Ionescu si Sava, SCA >
Firm Profile
The firm: Ionescu si Sava is a full-service Romanian law firm that provides its local and international clients with tailored solutions for their businesses or activity. Founded in 2005, the firm has served and continues to serve clients that include single-owner startups, local subsidiaries of Fortune 500 companies, banks and other financial institutions, public institutions and NGOs.
The 30-strong team of lawyers includes legal consultants and litigators with over 15 years of experience, and is assisted by the affiliated insolvency and tax and accounting firms. With a network of partners, both in Romania's largest cities and in the most important jurisdictions across the globe, the firm ensures a seamless service to clients at national and international level, across a wide range of legal and commercial issues.
Areas of practice: The team of lawyers at Ionescu si Sava are knowledgeable about domestic economic and cultural environment, and have the multilingual skills and experience to act for Romanian and international clients, both locally and in cross-border transactions. Understanding clients' businesses and needs and building strong client relationship has always been and continues to be the firm's strategy for developing a strong practice.
Ionescu si Sava provides a wide range of legal services across many practices and industry sectors, which enables the firm to act for some of the most prominent businesses that drive the economic development of Romania. The practice areas of the firm include administrative/public law, antitrust, banking and finance, commercial, corporate/M&A, employment, intellectual property, information technology, litigation and arbitration, public procurement, real estate, regulatory and government affairs, restructuring, tax, white-collar, corporate crime and investigations. The firm also focuses on sectors such as banking and finance, automotive, pharmaceuticals and technology.
Staff Figures
Partners : 6 Associates : 24
Languages
English Spanish French
Memberships
ABA Alliance of Business Lawyers
Interviews
Radu Ionescu, Managing Partner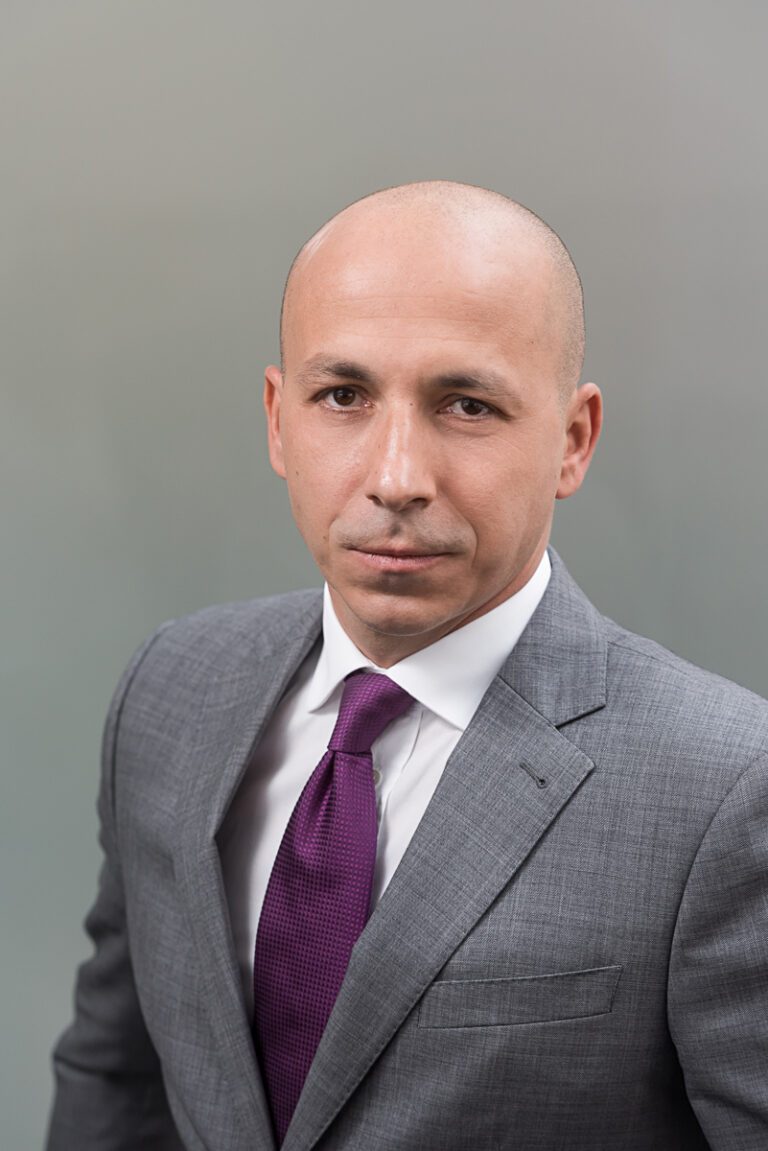 What has been your greatest achievement, in a professional and personal capability?
As a professional, I would say the greatest achievement is building a solid team at Ionescu și Sava. The strength of this team relies not only on its stability (approximately one third of our lawyers have been with the firm for more than 10 years, while the rest are natural additions as the team grew in size), but also on the personal relations that have been built between ourselves and between us and the clients.
As with any achievement, building a team comes at a cost (be it personal, financial or otherwise) and, in hindsight, I am sure mistakes have been made and there were a few failures along the way in this regard. However, the effort was definitely worth it and, 15 years after the firm was founded, our team today is one thing I of which I can definitely be proud.
On a personal level, the greatest achievement has to be my family. Which, after all, is also a teambuilding exercise.
What do you do differently from your peers in the industry?
Our goal from the very beginning was to bring value to clients, rather than simply delivering services and being paid for it. And to do this, we have set two priorities: to understand how the client works, and then what the client needs. Of course, this is easier said than done, as you wouldn't normally expect a lawyer to know how an automation research facility or a meat-processing factory works, for instance. But it is this approach that has enabled us to provide tailored solutions for our clients – in many cases completely different or the opposite of what they had initially asked us to do. And in the long run it has helped us retain long-term clients (most of whom have been with us since the firm was founded or since their operations in Romania were set-up).
Of course, beyond the general approach to our work, our competitive advantages are the ones every client should come to expect from a law firm (but doesn't always get it): availability, responsiveness, access to partners or senior associates, creativity and reliability.
What advice would you give to your younger self?
This is a tough one, as there are many pieces of advices I could have used at the right time. But one stands out: when you're a young lawyer, or law student, you have to realize that the only real asset you need in this profession is yourself. And that, in order for this asset to produce considerable yields, you need to invest in it and make sure it is state of the art. So, at the start of your career make sure you invest all your resources in yourself. This also means not trading a good learning opportunity for a higher immediate paycheck.
Can you give me a practical example of how helped a client add value to the business?
Value is a very relative concept and sometimes it is counterintuitive, too. Most of the time value is not even about money. The fact that a client avoids negative consequences or negative press is value, as is an easier, more comfortable way to carry out its business – these are things that don't carry in intrinsic monetary value, but that, on long term, increase the overall value of a client's business.
In a very recent example, in the context of the medical crisis caused by the SARS-Cov-2 pandemic, a client who manages the local subsidiary of a pharmaceutical company was complaining, during a break from an unrelated meeting, how his sales reps are no longer allowed to visit doctors in hospitals – and therefore they can no longer promote the products of the company to their target audience. We suggested that they should move all promotional activity online, starting with a dedicated platform to collect consent from medical professionals for receiving promotional materials and then using the platform to communicate with them and send dedicated materials. He was entirely onboard with this and we connected him to a tech company, another client of the firm, who had a solution that could be easily adapted to fit the needs.
Within your sector, what do you think will be the biggest challenge for clients over the next 12 months?
In a single word: surviving. The health crisis generated by the pandemic is already doubled by an economic crisis, the depth of which we are just starting to comprehend. In this context, even solid businesses will have difficulties staying on the market, and we expect to see players of all sizes (if not even states) that will need to be bailed out or will face bankruptcy. We expect a surge in restructuring and insolvency, just as we expect a surge in litigation activity as a result of the general blockade caused by this crisis. In Romania, in particular, the legislative instability and unpredictability, doubled by local and general elections towards the end of the year, will be additional stress factors for the local businesses and organization.