Mahasti Razavi > August Debouzy > Paris, France > Lawyer Profile
August Debouzy
Offices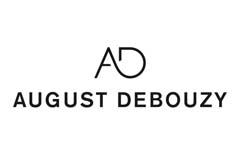 August Debouzy
6-8, AVENUE DE MESSINE
75008 PARIS
France
Mahasti Razavi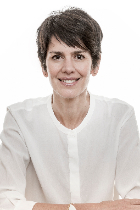 Work Department
Technologie Media Propriété intellectuelle
Position
Associé gérant
Career
Mahasti Razavi, avocat associé d'August Debouzy, intervient – en conseil et contentieux – sur les enjeux liés aux technologies de l'information, au digital, à l'e-commerce et aux médias. Elle accompagne des acteurs majeurs du secteur des technologies, de la nouvelle économie (Next 40), de la finance, du luxe, de l'hôtellerie, du retail, des services et des télécoms. Mahasti Razavi accompagne les entreprises pour la mise en œuvre de projets de transformation digitale, d'externalisation, de partenariats et assure également un rôle de conseiller stratégique auprès de ses clients grâce à sa connaissance intime de leur organisation, à une vision d'un marché qu'elle pratique depuis 25 ans, une approche transversale des sujets abordés et une culture internationale.
Après avoir enseigné plusieurs années à l'Institut d'études politique de Paris (Science Po) et à l'École de Formation du Barreau de Paris (EFB), Mahasti anime aujourd'hui des conférences sur des thèmes tels que l'intelligence artificielle, la blockchain, la contractualisation des grands projets digitaux, le traitement du risque contentieux en découlant et les mutations des métiers du droit face au développement des legaltech.
Mahasti Razavi est membre du groupe de travail dédié aux technologies du Club des Juristes. Reconnue comme expert en IT par Chambers et Legal 500, elle intervient pour de nombreuses publications au travers d'articles et analyses dont les récents « Le confinement a boosté les activités à distance accélérant la révolution digitale », « La France ou le nouveau paradis de la Blockchain », « Un droit des robots pour bientôt ». Mahasti Razavi est également intervenue lors de la dernière Cité de la Réussite sur le sujet de l'intelligence artificielle.
Mahasti Razavi est Associé-Gérant d'August Debouzy depuis le 1er janvier 2018.
Languages
Français, anglais, persan
Memberships
Admission au barreau de Paris en 1994 et de New York en 1996
Education
– LLM en droit international, New York University School of law, 1995
– DEA en droit Anglo-Américain des Affaires, Université de Paris I-Panthéon Sorbonne, 1993
– DEA en droit des affaires et droit économique Université Paris II-Panthéon Sorbonne, 1992
Lawyer Rankings
August Debouzy déploie un large ensemble d'expertises, couvrant notamment le droit de la propriété intellectuelle et des nouvelles technologies, l'immobilier et le droit social, au service d'une clientèle haute de gamme. Six associés sont particulièrement impliqués dans la pratique, notamment Mahasti Razavi, qui est à la tête du cabinet, et Véronique Dahan (counsel) qui ensemble conseillent notamment Valentino et le joaillier italien Repossi pour la protection de leurs marques et modèles. Mahasti Razavi a également agi de concert avec Florence Chafiol et la spécialiste du droit de la distribution Alexandra Berg-Moussa – qui a récemment été faite associée – pour accompagner une grande marque de luxe dans la négociation d'un partenariat mondial avec une plateforme en ligne, ainsi que sur la gestion de problématiques de conformité, notamment de données personnelles et de GRPD. Les collaboratrices Noémie Tashjian et Laure Arnon-Duquesnoy sont également recommandées.
L'équipe d'August Debouzy est constituée de 'membres ayant un profil très international et qui sont respectés de leurs confrères'. 'Très réactive, perspicace et pragmatique', l'équipe est codirigée par Mahasti Razavi, Florence Chafiol et Alexandra Berg-Moussa qui a été promue associée. Le cabinet accompagne Costco dans le cadre du lancement de ses opérations en France. L'équipe, au sein de laquelle intervient aussi la collaboratrice senior Barbara Nouri, conseille de nombreuses marques de luxe dans leurs problématiques de distribution et d'accords commerciaux, notamment pour leurs questions de réseaux de distribution collective. Renaud Christol (counsel) est également un membre important dans le dispositif de la pratique.
(Les grands avocats du marché: IT)
L'équipe d'August Debouzy se démarque par 'son volontarisme et sa capacité à penser en dehors des sentiers battus'. Le cabinet abrite 'l'ensemble des expertises nécessaires, y compris des compétences anglo-saxonnes, pour satisfaire les clients internationaux les plus sophistiqués'. Les avocats sont 'particulièrement efficaces et compétents' et fournissent 'un superbe engagement et des prestations de première qualité'. Les clients, dont Veolia et Costco, ont récemment fait appel à l'expertise du cabinet pour traiter leurs questions de conformité au règlement RGPD. Florence Chafiol a été sollicitée par Philip Morris pour l'assister dans le retrait de plusieurs sites internet illicites proposant du tabac à la vente en France. 'L'excellente' Mahasti Razavi, qui codirige la pratique, s'illustre par 'un grand intellect' et une 'rare aptitude à répondre à des questions complexes par des solutions pratiques et efficaces'. Elle assiste Microsoft pour la gestion de ses problématiques juridiques dans le domaine des nouvelles technologies en France, en conseil comme en contentieux. L'équipe compte également dans ses rangs les counsels: Nicolas Quoy qui a rejoint le cabinet en provenance de Hewlett Packard, et Anne-Sophie Lampe qui a été récemment promue à ce titre.
L'équipe de droit de la propriété intellectuelle d'August Debouzy est 'techniquement excellente et très réactive'. Elle se démarque par 'sa remarquable connaissance de la matière et sa profondeur d'expertise'. Sont recommandées: Véronique Dahan (counsel), une 'superbe avocate de contentieux' qui 'prend excellemment soin de ses clients'; et Mahasti Razavi, une 'remarquable avocate en matière de droit commercial' qui 'a un sens inné pour comprendre les attentes de ses clients'. La pratique peut aussi compter sur les expertises des deux nouvelles recrues Basile Ader et Amélie Tripet (counsel) en provenance de feu le cabinet Ader Jolibois. Ensemble, ils ont récemment géré plusieurs procédures sur les fondements du parasitisme et de la violation des droits d'auteur. Ils ont aussi conseillé leurs clients dans la négociation d'accords de licence. Le cabinet a récemment représenté l'Academy of Motion Picture Arts and Sciences dans un litige avec L'Oscar Café consécutivement à la reproduction du logo et de la statuette des Oscar sans autorisation de son client. Marlau Editions, Première Media et Edition Pierre Chareau sont clients.
(Leading individuals)
August Debouzy assists a prominent client base composed of leading IT providers, such as Microsoft, as well as high-profile French technology user companies from various industry fields, such as notably the luxury goods sector. The firm advises on the setting up of various IT projects including the launch of e-commerce platforms, digitalisation matters and the signing of outsourcing contracts. The practice also handles litigation. Mahasti Razavi and Florence Chafiol are in charge. Other key names in the practice include counsels Anne-Sophie Lampe, Nicolas Quoy and Charles Bouffier.
August Debouzy advises a major professional football and rugby club, several major sport media outlets and a sport event organiser on corporate and IP rights issues. The practice is also key adviser to Nike, whom it assisted with the negotiation of a major sponsorship contract with football club Paris Saint-Germain. The group also represents clients complex and sensitive criminal investigations, including the French anti-doping agency. Alexandra Berg-Moussa and Basile Ader co-head the practice. Also involved are corporate partner Laurent Cotret and IP/IT partner Mahasti Razavi.
The team at August Debouzy has a strong international presence, and is involved in many cross-border matters. Along with Basile Ader, who jointly heads the team with Mahasti Razavi, counsel Amélie Tripet frequently assists clients in the arts sector with copyright issues. The team also acts for clients in the media and technology sectors, including its current defence of the newspaper Le Parisien against a French photographer, Mr Fernez, who claims Le Parisien published one of his photographs without any authorisation. Other notable clients include Microsoft. Counsel Véronique Dahan is also recommended.
August Debouzy's counsel Véronique Dahan advises several of the world's most prestigious French and Italian luxury fashion brands on their IP issues. Also involved are Mahasti Razavi, Florence Chafiol and Alexandra Berg-Moussa, who assist prominent names in the field dealing with commercial, distribution and data issues.
Lawyer Rankings
Top Tier Firm Rankings
Firm Rankings