GSC Solicitors LLP > London, England > Firm Profile
GSC Solicitors LLP
Offices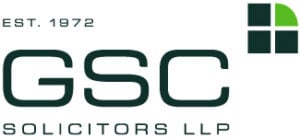 GSC Solicitors LLP
31-32 ELY PLACE
LONDON
ECIN 6TD
England
GSC Solicitors LLP > The Legal 500
Rankings
Engaged in landlord and tenant mandates,
GSC Solicitors LLP
acts for an array of blue-chip corporate clients, fast food franchises and hotel owners. Head of the team
Harvey Posener
 and
Amee Popat
excel in commercial property transactions and often advise large corporate occupiers acquiring or leasing headquarters across the UK.
Matthew Phillips
has experience in real estate finance, while
Peter Belcher
 handles property finance for acquisitions and developments in the banking, healthcare, hotel, and leisure sectors.
Other key lawyers:
Testimonials
'Harvey Posener is our contact at GSC and we have always found him to be reliable, sound and aware of the needs of our business.'
'GSC punches above its weight.'
'Harvey Posener is the best property lawyer we have ever worked with. He is legally astute, commercially savvy, innovative, driven and a joy to work with.'
Key clients
Universal Music Operations Limited
Freshwater Group of Companies
Queensway Group
CareTech
Work highlights
Advised CareTech on a property portfolio sale and leaseback investment by the Civitas Investment Management (CIM).
Advised Queensway in the acquisition of a majority holding in Raag Hotels Limited.
With barrister
Justin Goldspink
, the IP and media department at
GSC Solicitors LLP
has longstanding relationships with UK music collecting societies, including the Video Performance Limited (VPL), PPL and PRS. On the contentious side, the team handles copyright tribunal litigation and infringement cases, whereas typical non-contentious instructions involve copyright law reform, international collections, and livestreaming licenses.
Practice head(s):
Justin Goldspink; Clive Halperin
Testimonials
'I have worked with GSC for many years and have been hugely impressed with their knowledge of the sector and the law.'
'Justin Goldspink has the best understanding of substantive IP law when compared to others I have worked with. He brings an enormously impressive command of the detail into any case and his advice is rightly trusted by large clients.'
'GSC are engaging and take time to not only understand the nature of your enquiry but the nature of your business itself. They are quick to grasp complexities and tailor advice and solutions that are very specific.'
'Clive Halperin is incredibly knowledgeable and personable. He has a way of explaining things very clearly to those with no legal background and his insights and solutions are worthy of a very high recommendation.'
Key clients
PPL
PPL PRS Limited
CanO Water Limited
Barmy Army Limited
Work highlights
Representing PPL before the Copyright Tribunal in respect of the tariff for the use of PPL's sound recordings at nightclubs, pubs, bars, hotels and restaurants.
Instructions from PPL PRS Limited in respect of the enforcement of the rights of PPL and PRS in sound recordings and musical works.
Particularly noted for its capabilities in real estate-driven transactions,
GSC Solicitors LLP
is regularly engaged on multi-million-pound deals across the care, tech, manufacturing and professional services sectors, to name a few. Practice head
Clive Halperin
 is praised by clients for his '
star quality, profound knowledge and legal talent
.'
David Nathan
 – who specialises in hospitality and care sector matters – is also recommended.
Other key lawyers:
Testimonials
'The Corporate Commercial team led by Clive Halperin has got a great combination of an exceptional skill set and the ability to exceed expectations that a client as. I believe that what differs GSC Solicitors from other law firms is their commerciality and legal talent that translates through every aspect of dealing with their clients as well as consistently hard work to understand the client and to get to the heart of client's business coupled with good value for money.. Real problem solvers and highly professional and business focussed. They are also very nice people to deal with so you feel that absolutely nothing can ever go wrong when you have GSC people on your team. Altogether, this leads to a great long-term relationship.'
'The commercial advice provided by Clive Halperin was exceptional. This was truly a client-focused service where it was not just about receiving the best possible commercial advice but also understanding what the client needs. Clive assisted me on a variety of commercial aspects and helped me set up one of my businesses. One of the aspects of Clive's approach is his innovative and entrepreneurial thinking that at times may go beyond just law. I felt very well looked after. I also appreciated Clive's authentically warm personality, quick responses and his support. I would highly recommend Clive to future clients also for his star quality, profound knowledge and legal talent.'
Key clients
CareTech Holdings
Queensway Hotels
Factotum Group
Work highlights
Acted for the two largest shareholders of CareTech Holdings in a £1bn transaction taking the company from public to private ownership, and then acted for CareTech Holdings Limited on a £200m property portfolio sale and leaseback investment by Civitas Investment Management Limited.
Advised Queensway Hotels Limited in relation to new rollover reinvestment, joint venture arrangements and management regarding Point A Hotels. These new arrangements were put in place following the sale of shares in the hotel group's holding company to Tristan Capital Partners for around £422 million.
Acted for Factotum Group LLP in its purchase of the business and assets of an IT services company.
Saleem Sheikh
 spearheads the department at
GSC Solicitors LLP
, which acts for international ultra-high-net-worth, often high-profile clients, such as oligarchs, significant families and owners of blue-chip companies. In addition, Sheikh is qualified as an arbitrator and mediator.
James Cohen
is also well-regarded for his work on wills, lasting powers of attorney, probate, offshore structuring, tax and other private client matters.
Amanda Chapman
left the firm in April 2022.
Testimonials
'Great understanding of tax matters and tactics, very professional. Very professional and methodical, confident way of handling case work'.
'They give an excellent service. Salim Sheikh has always been on the ball and very professional'.
'I had a fantastic experience working with the solicitors at GSC Solicitor LLP. Their team consists of highly skilled professionals who are committed to providing exceptional legal support. The staff was attentive, responsive, and demonstrated a deep understanding of my needs'. 
'Working with GSC has been a standout experience, thanks to their exceptional individuals. From standout partners like James to dedicated associates like Carey, their team possesses unique qualities that set them apart from competitors'.
'James showcased extensive expertise, clear communication, and approachability. Carey stood out with her attention to detail, problem-solving skills, and prompt communication. Both exemplified professionalism and dedication to achieving the best outcome'.
'What distinguishes GSC's individuals is their commitment to client satisfaction. They understand my needs, communicate transparently, and work seamlessly as a team. Their professionalism, integrity, and personalised approach inspire trust and confidence'. 
'Our family had very good experience working with Carey Xu and her team. They gave us very good advice on different scenarios and the correspondent measures. The application process was always smooth and we got the approvals swiftly'.
'Carey Xu and her team took extra steps to ensure that we are well taken care of. I always felt anxious during the preparation and when waiting for the application results. Her team was very responsive and always gave very professional guidance'.
'
Committed to the cause
',
GSC Solicitors LLP
's commercial litigation team is headed by
Michael Shapiro
, who focuses on general commercial, contractual and shareholder claims. Shapiro also acts in property litigation, and company and personal insolvency-related disputes, while senior consultant
Barry Samuels
is '
highly recommended for his depth of experience
'.
Other key lawyers:
Barry Samuels; Richard Curtin; Mark Richardson; Sana Sheikh; Clive Halperin
Testimonials
'Barry Samuels is highly recommended for his depth of experience, deep attention to his clients, and ability as a team leader. He is also a person of the highest integrity.'
'Barry Samuels is a legend of the game – immensely knowledgeable, experienced, and a real gentleman.
'Barry Samuels has an in-depth understanding of law. His breadth of knowledge is unsurpassed. His responses are fast, and his care and sensitivity to the needs of clients go above and beyond.'
'100% commitment to the cause. Clients get an exceptionally-dedicated team.'
'Sana Sheikh is very clever. Extremely sharp and an absolute pleasure to work with.'
'Service is phenomenal, advice is quick, and calls are always returned.'
'The practice is very hands-on and engaged with its clients.'
'Outstanding skills and a great ability to understand international legal issues.'
Work highlights
Acting for David Metson in an unfair prejudice petition relating to his business.
With notable strength in servicing borrowers such as major hotel owners and fast food franchise owners,
GSC Solicitors LLP
acts for a range of corporates and high net worth clients. The group fields a team which has '
excellent knowledge in real estate and can advise on complex transactions.'
Lead partner
Peter Belcher
is recommended for financing and restructuring work in the hotel, leisure, banking and healthcare sectors.
Testimonials
'Excellent service and especially professional.'
'Peter Belcher is very knowledgeable with a wealth of experience. He is very practical to deal with it and nothing is ever an issue. He is very good at solving problems and is professional in his approach. Client care is paramount to Peter.'
'The team have excellent knowledge in real estate and can advise on complex transactions.'
'Peter Belcher is extremely well respected in the hospitality sector and has vast knowledge in hotel transactions.'
Key clients
CareTech Estates
Queensway Group
Work highlights
Advised longstanding client CareTech on a £200m property portfolio sale and leaseback investment by the Civitas Investment Management (CIM), the UK's largest specialist care investor.
Advised longstanding client Queensway in the £420m acquisition of a majority holding in Raag Hotels Limited which owns Point A Hotels, by Tristan Capital Partners' European Property Investors Special Opportunities 6 (EPISO 6) Fund.
GSC Solicitors LLP >
Firm Profile
Founded in 1972, this boutique City firm advises both business and private clients. Historically renowned for its premium commercial property expertise and international private client work, over the decades the firm has expanded into a full-service firm with corporate, litigation, real estate, employment, immigration, banking and tax practices. Clients range from corporates, listed companies, to small and medium-sized enterprises and high-net-worth individuals, in the UK and overseas. GSC Solicitors LLP is the only medium-sized law firm that speaks 16 foreign languages in house, with dedicated international desks to help overseas clients who come from the five continents.
The firm's biggest asset is client relationship. Some of GSC's clients stay with the firm for as long as over 30 years, that inspired the well-established programme 'GSC's Next Gen'. The programme is aimed at the next generation of entrepreneurs, professionals and successors of family businesses ensuring that the next generation are well equipped for the business challenges in complex business environment.
GSC's entrepreneurial thinking has enabled the firm to become a trusted advisor to businesses. The firm is known for its holistic understanding of business, technology and the climate that businesses operate. The firm's partners are included in the CityWealth Leaders' List, International Membership Network 'Abacus Worldwide', where GSC is just one of very few law firms that represents UK's legal professionals; and GSC's senior partner Saleem Sheikh was recognised by the unbeatable award from The Magic Circle as the 'Entrepreneurial Individual' – a small selection of firm's achievements to mention.
Types of work undertaken
Commercial property: The department, led by Harvey Posener, acts for institutional investors, corporate occupiers, private entrepreneurs and professional landlords. It has extensive experience representing major occupiers, particularly in the hotel and leisure, franchised business, and healthcare sectors. The department offers significant market reputation and experience in commercial property development, funding, leases and sales.
Property finance: The department, headed by Peter Belcher, advises on secured and unsecured corporate lending and security arrangements, merger and acquisition financing, refinancing and development funding, financial restructuring and venture capital. It also deals with legal due diligence, warranties, covenants and inter-creditor issues. The department manages property financing of a number of international major fast food franchises, each with a large number of outlets; and is also specialised in the healthcare sector, helping owners and operators deal with all aspects of real estate financing in this highly regulated industry.
Residential real estate: GSC's lawyers deal with high value conveyancing throughout England and Wales, including Crown property and other historical estates. The firm offers exceptional understanding of the complex issues including finding the best way that fits seamlessly with tax, family and private wealth management.
Construction: The GSC team acts for developers, contractors, Project Managers, sub-contractors, consultants and funders involved in the construction industry. They provide advice on all aspects of the construction procurement process, from contracts and development agreements to collateral warranties and third-party rights. The construction team is headed by Stephen Jones.
Planning law: The department headed by Philip Kratz, has an extensive experience in all aspects of planning and development related law, from complicated planning-conditional acquisitions, to enforcement notice issues.
Private client and trusts: The team headed by GSC's senior partner, Saleem Sheikh, has a particular focus on advising on international private wealth providing high net worth individuals, families and entrepreneurs with holistic, tailored advice in relation to their interests both in the UK and further afield. The team is known for its strong track record in a broad range of private client issues, such as the setting up of both onshore and offshore trusts for wealth preservation, succession planning to help ensure family businesses pass down through generations without being unduly burdened with tax liabilities, as well as helping entrepreneurs to realise the sale of their successful venture in the most tax efficient way. The group helps ensure family businesses are properly structured so they can pass from generation to generation without being unduly burdened with tax liabilities and family disputes.
Tax investigation and disputes: GSC's  experts, led by Saleem Sheikh, comprise of highly specialised professionals with experience in handling high level tax investigations. The team helps companies and individuals who are facing tax litigation, including white collar crime/fraud charges and regulatory offences. Services include negotiating with tax authorities, assisting in making voluntary discloses if unpaid tax and advising on legal professional privilege issues.
Business crime and regulatory: The group at GSC Solicitors headed by Khurram Arif, has a well-established reputation based on its strong experience in dealing with fraud, business crime, tax and litigation. The group advises both corporate and individual clients and is uniquely placed by their understanding of the commercial environment and their clients' business interests. The team represents clients during interviews, criminal or regulatory investigations and any Court proceedings in a wide spectrum of areas, such as fraud and asset tracing, money laundering, extradition proceedings, bribery and corruption.
Corporate and commercial: Headed by Clive Halperin, the  work covers all aspects of commercial issues, from start-ups to stock exchange flotation and includes company and business sales and purchases, joint ventures, management buy-outs and institutional buy-ins, company financing and restructuring, venture capital investment, partnership and shareholder issues and agreements. With significant proportion of its work having an international scope, the corporate commercial team also advises on all forms of commercial contracts including agency and distribution, franchising, management agreements, lending and security documentation, sponsorship and marketing agreements and standard terms and conditions of trade. The department's expertise spans a broad spectrum of commercial issues in a wide range of sector areas from manufacturing to technology and from marketing to healthcare. The firm works for long established businesses and businesses operating new operating models that may not have existed a few years ago.
Media and intellectual property: GSC's team, led by Justin Goldspink, is well known for its work in the music industry and has a particular focus on online IP issues. The team is specialised in the protection of intellectual property rights at the High Court and the Intellectual Property Enterprise Court. The firm's IP experts advise help clients on every stage of product or brand's lifecycle. The firm works in many sectors from fashion to music, from sport to fast moving consumer goods. Trademarks is another key specialism of the firm.
Technology and internet law: GSC's specialist group has an established record of innovation and experience in the technology and IT sector and specialised in all aspects of internet and digital business. Clients range includes business is in virtual reality, cloud computing, e-commerce and mobile tech. The team is headed by Clive Halperin.
Commercial litigation and dispute resolution: Under Michael Shapiro, the  department handles all forms of disputes, including landlord and tenant, commercial contracts (with international element), debt recovery, emergency injunctions, contested probate and professional negligence. From start to finish the team adopts a commercial and cost-effective approach, designed to achieve an outcome that works for their clients and their business. The international clientele is mostly handled by Barry Samuels, who has decades of hands-on experience in dispute resolution with overseas clients, from global brands to ultra-high net worth individuals – in the Courts, at specialist tribunals or using arbitration and mediation.
Insolvency and restructuring group: GSC's headed by Michael Shapiro provides expert and commercial advice in all areas of insolvency, corporate recovery, restructuring and turn-around situations. The team is able to deal with major restructurings and formal insolvencies through to representing individual creditors and other stakeholders. The group has significant experience in helping companies in financial difficulty, lenders and investors, turnaround specialists and insolvency practitioners. They advise on business rescues, work-outs, the enforcement of security rights, the protection of creditors' interests, receivership, liquidation, corporate and individual voluntary arrangements, administrations as well as directors' duties and responsibilities. Clients include banks and financial institutions, insolvency practitioners, creditors, debtors, companies and directors.
Employment: The department is headed by David Nathan and acts for individuals and companies on appointments, all forms of discrimination, dismissal, boardroom disputes, TUPE transfers, redundancy, compromise agreements, employee rights and employment contracts. They also handle High Court litigation for breach of contract including injunctions to enforce restrictive covenants, actions for breach of copyright and confidentiality and high value claims for non-payment of bonuses. For terminations of senior executives, the team is also able to advise on related issues such as shareholder rights and company law issues.
Corporate and private immigration: The team is specialised in all aspects of UK immigration. The team advises both EU and non-EU individuals and companies who wish to invest, work or set up business in the UK. The team also handles all aspects of sponsorship for UK employers who may want to employ non-EU nationals or transfer existing staff based overseas to the UK. For their private clients, they provide a specialist personalised service to support individuals and families moving to the UK, advising on the best solution to help the client relocate, obtain permanent residence and British Citizenship. The immigration team also has a strong track record in winning complex appeals.
Notary services: GSC also provides to to both private and corporate clients.
Lawyer Profiles
| Photo | Name | Position | Profile |
| --- | --- | --- | --- |
| | Peter Belcher | Partner specialising in commercial property transactions, particularly hotels, leisure, nursing homes and… | View Profile |
| | Justin Goldspink | Justin is a barrister specialising in media and intellectual property, particularly copyright… | View Profile |
| | Clive Halperin | Partner specialising in commercial and corporate law, including corporate finance, acquisitions, disposals,… | View Profile |
| | Carole Joseph | Consultant specialising in all aspects of both commercial and residential property conveyancing… | View Profile |
| | Philip Kratz | Consultant. Philip specialises in all aspects of planning and development related law,… | View Profile |
| | Matthew Phillips | Partner specialising in both commercial property and residential conveyancing; experienced in acting… | View Profile |
| | Amee Popat | Partner specialising in commercial property transactions for a wide range of clients… | View Profile |
| | Harvey Posener | Partner; acting in substantial commercial sales and purchases and leases; high-value residential… | View Profile |
| | Barry Samuels | Barry deals with a wide variety of disputes (many with an international… | View Profile |
| | Michael Shapiro | Partner and head of commercial litigation specialising in landlord and tenant, property,… | View Profile |
| | Mr Saleem Sheikh | Senior partner specialising in international and offshore tax structures, arbitration and dispute… | View Profile |
| | Sana Sheikh | Senior Associate Solicitor | View Profile |
| | Ross Waldram | Ross Waldram is a Senior Associate solicitor with a broad practice but… | View Profile |
Staff Figures
Number of UK partners : 10 Number of other UK fee-earners : 19 Consultants : 5
Languages
Gujarati Hindi Italian Kazakh Chinese (Mandarin and dialects) Punjabi Russian Shanghainese Swahili Urdu Spanish and Valencian Bahasa Malaysia Shanghainese Kachhi Bahasa Indonesia Turkish
Memberships
London Court of International Arbitration Abacus Worldwide International Bar Association Business Junction Bar Association Insolvency Lawyers Association Employment Lawyers Association International Association of Entertainment Lawyers Arts Club Association of Business Recovery Professionals The Royal society of Pharmacists Chartered Institute of Arbitrators