Firm Profile > AyacheSalama > Paris, France
AyacheSalama
Offices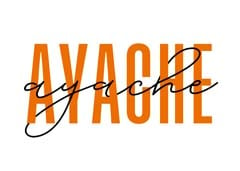 AyacheSalama
47 Avenue Hoche
75008 Paris
France
AyacheSalama > The Legal 500
Rankings
At AYACHE, tax partner Jacques Messeca is retained by major football clubs, including Paris Saint German, as well as federations and players, to provide strategic tax guidance and to advise on tax audits. Messeca, who is the co-founder of the French Association of the Sports Lawyer, has led on several takeovers and also assisted the French basketball league with the setting up of the tax impatriate regime by professional clubs.
Practice head(s):
Key clients
PREMIERE LIGUE
LIGUE NATIONALE DE RUGBY
FEDERATION FRANCAISE DE RUGBY
UNION DES CLUBS PROFESSIONNELS DE RUGBY
PARIS SAINT GERMAIN
GIRONDINS DE BORDEAUX
STADE RENNAIS
TOULOUSE FOOTBALL CLUB
FC LORIENT
CLASSICO SPORTS
ATHLETICO MARSEILLE (Football)
GFA RUMILLY (Football)
HBC Gagny (Handball)
XL SPORT
LOUIS KAWAY TOUTIN
LIGUE NATIONALE DE BASKET
PARIS VOLLEY
DAVID LUIZ
RAPHAEL VARANE
GAEL KAKUTA
TOTAL DIRECT ENERGIE
AYACHE has established itself as a strong merger control practice for a diverse client base, handling both domestic and multi-jurisdictional matters for French and international clients, including a number of private equity funds. The team is also highly experienced in competition litigation before the FCA, as well as follow-on actions. Practice head Frédéric Fuchs is highly experienced in merger control and competition matters at both the French and European level. Counsel Sébastien Dominguez is another key contact.
Other key lawyers:
Testimonials
'Unbelievably responsive and engaged.'
'Frédéric Fuchs is very pragmatic and synthetic. He has a real talent for simplifying and resolving the most complex situations. Frédéric Fuchs and his team are very available and responsive.'
'Very efficient and very available team.'
Key clients
Intermediate Capital Group (ICG)
Groupe La Dépêche du Midi (GLDM)
Groupe All
Syndicat National de l'Edition (SNE)
Laiterie Saint-Denis de l'Hôtel (LSDH)
Practice head(s):
Key clients
ICG
Luneau Technology
FCDE
L-GAM
IK Investment Partners
TowerBrook Capital Partners
EDF Pulse Croissance
Groupe Open
AYACHE
Practice head(s):
Testimonials
'Very high availability and responsiveness of the team. Complete expertise in all areas of labour law.'
'Caroline André Hesse: Ability to listen and support clients, remarkable availability.'
'A very high level of legal expertise;  knows how to clarify all the business impacts of the human resources legal processes.'
'Ability to work in an international framework by integrating business constraints in addition to legal constraints. Ability to anticipate consequences. A pragmatic and operational approach in evolving or contradictory legal contexts between countries.'
'Excellent in negotiating the departure of senior executives.'
'Justine Coret is a formidable negotiator; nothing escapes her, she can't be fooled.'
Practice head(s):
Bruno Erard; Jacques Messeca
Key clients
BATTISTON-VIOLEAU
EVERSHEDS SHARE SCHEME TEAM
BOLTENKO LAW
SCI COURCHELAND
PENNINGTONS MANCHES / PENNTRUST LTO
IK Investment Partners
LUNEAU TECHNOLOGIES
Ubibene/ Eduservices
ICG Infrastructure
Dentressangle
AyacheSalama >
Firm Profile
The firm: AYACHE (f/k/a AyacheSalama) is a leading independent French business law firm established nearly 30 years ago. The firm advises and represents French and foreign clients in a wide range of legal areas. The firm's client base mainly comprises groups and companies operating in the industrial sector, investment banks, financial institutions and private equity funds. The firm provides efficient and personalised services tailored to the specific needs of each client.
Areas of practice: AYACHE is equipped to deal with all aspects of domestic and international corporate transactions, whether relating to M&A, banking and finance, or restructuring matters. The firm is ranked as one of the best independent French firms involved in private equity.
The firm has expertise in the following areas:
Private equity: AYACHE is well known for its LBO practice, particularly advising sponsors. It is also very active in turnaround, growth capital and venture capital transactions.
Banking and finance: The firm's banking and finance practice covers a wide range of areas: credit agreement (bilateral and syndicated),acquisition finance (senior and mezzanine), asset finance, project finance, international trade finance, debt restructuring in the context of turnarounds, real estate financing and derivatives.
Litigation: The firm has considerable expertise relating to banking and financial disputes, securities litigation, and commercial and post-acquisition disputes, as well as white-collar crime.
Tax: Tax lawyers at the firm have solid and recognised experience in both domestic and international company and private tax law.
Competition/distribution/commercial contracts: This practice has first-ranking expertise for antitrust and merger control matters, both at French and EU levels. It also handles distribution and commercial law work.
Labour: This team is particularly active in the following areas: individual and collective labour relation, social security and social protection issues. It has also developed a particular recognised knowhow in M&A and restructuring operations.
Employee share incentive and saving schemes: This department provides customised advice and assistance in order to set up share incentive and saving schemes which are appropriate to each of its clients' expectations.
Main Contacts
| Department | Name | Email | Telephone |
| --- | --- | --- | --- |
| Mergers and acquisitions, Private equity, Banking and finance, Restructuring, Employee share incentive and saving schemes | Alain Levy | a.levy@ayachelaw.com | +33 1 58 05 38 05 |
| Tax | Bruno Erard | b.erard@ayachelaw.com | +33 1 58 05 38 05 |
| Mergers and acquisitions, Private equity | Bernard Ayache | b.ayache@ayachelaw.com | +33 1 58 05 38 05 |
| Employment, Business Ethics | Caroline André-Hesse | c.andrehesse@ayachelaw.com | +33 1 58 05 38 05 |
| Mergers and acquisitions, Private equity | David Ayache | d.ayache@ayachelaw.com | +33 1 58 05 38 05 |
| Insolvency, Real Estate | Denis Salama | d.salama@ayachelaw.com | +33 1 58 05 38 05 |
| Distribution, Competition, Commercial contracts, Business Ethics | Frédéric Fuchs | f.fuchs@ayachelaw.com | +33 1 58 05 38 05 |
| Mergers and acquisitions, Private equity | Grégoire Zeitoun | g.zeitoun@ayachelaw.com | +33 1 58 05 38 05 |
| Mergers and acquisitions, Private equity, Banking and finance, Restructuring, Business Ethics | Gwenaëlle de Kerviler | g.dekerviler@ayachelaw.com | +33 1 58 05 38 05 |
| Patrimonial and international tax, Sport tax, Business Ethics | Jacques Messeca | j.messeca@ayachelaw.com | +33 1 58 05 38 05 |
| Litigation, White-collar crime, Business Ethics | Julien Andrez | j.andrez@ayachelaw.com | +33 1 58 05 38 05 |
| Employment | Justine Coret | j.coret@ayachelaw.com | +33 1 58 05 38 05 |
| Banking and finance | Linda Bessa | l.bessa@ayachelaw.com | +33 1 58 05 38 05 |
| Mergers and acquisitions, Private equity, Restructuring, , Business Ethics | Marie Pouget | m.pouget@ayachelaw.com | +33 1 58 05 38 05 |
| Litigation, White-collar crime, Business Ethics | Michel Ayache | m.ayache@ayachelaw.com | +33 1 58 05 38 05 |
| Mergers and acquisitions, Private equity, Banking and finance, Restructuring, Employee share incentive and saving schemes | Olivier Tordjman | o.tordjman@ayachelaw.com | +33 1 58 05 38 05 |
Staff Figures
Number of lawyers : 50 Number of partners : 17
Languages
English German Italian Spanish Swedish
Other
Contact : Bernard Ayache Other offices : London*