Firm Profile > Gross Law Firm – GKH > Tel Aviv 670, Israel
Gross Law Firm – GKH
Offices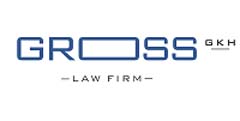 Gross Law Firm – GKH
ONE AZRIELI CENTER
ROUND BUILDING
TEL AVIV 670 1101
Israel
Gross Law Firm – GKH > The Legal 500
Rankings
Gross Law Firm – GKH >
Firm Profile
The firm: Gross Law Firm (GKH) is one of Israel's leading law firms. Combining keen legal understanding, academic depth and an innovative approach, the firm is widely recognised for its local and global transactional experience. The firm's professional staff consists of over 170 professionals, including many experienced US-licensed attorneys.
The firm is a 'one-stop shop', providing a full range of legal services. The firm represents many international companies in Israel and Israeli companies operating abroad. The client list includes public companies traded in the US, Israel and Europe, banks, insurance companies and pension funds. The firm also represents private companies of all sizes, start-ups, partnerships and ventures.
The clients represented receive the best legal advice, derived from the team's diverse experience accumulated over years of practice, and a wide range of intertwined fields of expertise, working synergistically to the clients' benefit.
Areas of practice: 
Capital markets: a significant part of this department's activity concerns public offerings of securities and bonds in Israel and abroad. The team represents issuers and underwriters and is involved in all stages of financing, planning and completion of transactions, with experience and expertise working in stock exchanges worldwide.
Corporate M&A: Gross Law Firm is known for its successful involvement in reorganisation and M&A processes in Israeli, foreign and multinational companies. From due diligence, transaction and tax planning, to negotiation and documentation, including appeals, reporting, registration and regulatory issues, the firm maintains a hands-on proactive approach.
Hi-tech, start-ups and VC: with a team of some 60 dedicated professionals, Gross Law Firm has one of the largest hi-tech departments. Since the early 80s, it has offered a variety of services to hi-tech companies at all stages of development – from seed to maturation or exit.
Banking: the department advises local and international banks on a variety of issues, including acquiring control of banks, regulatory matters, transactions in derivatives, ISDA agreements and custody services. In addition, it advises banks and international financial institutions on management of their business in Israel.
Dispute resolution: the department handles high-profile litigation in all aspects of commercial dispute resolution. The team handles multimillion-dollar proceedings and complex lawsuits for a wide range of clients, from commercial disputes, securities law, antitrust law, class actions, professional negligence, trade marks and arbitration.
Labor Law: the department counsels many Israeli and international companies on issues involving executive employment, mergers and reorganization processes, legal and social benefits, tenure, pension and retirement, termination of employment and other labor issues before the Labor Court. We also advise clients on employee-employer relationships and trade union matters.
Asia practice: over the past decades the firm has established an alliance network with local law firms across Asia and deep ties to the region's most significant communities so that it can guarantee local knowledge and expertise. The firm acts for both Israeli companies working in Asia as well as Asian companies expanding into the Israeli market.
Tax: Gross Law Firm provides strategic tax planning to corporations on a variety of transactions, and to individuals on complex tax issues. The department also prepares opinions relating to interpretation of tax laws.
Projects and energy: Gross' energy department provides clients with comprehensive legal knowledge of the energy sector needed to carry out key projects. Clients benefit from extensive insight and experience across a project's lifecycle, including the tender, financing, negotiations and construction of the project, as well as the critical understanding of the ever-changing regulatory landscape.
Real Estate: the department accompanies a wide range of real estate activities, such as combination transactions, construction projects, urban renewals (Tama 38), income-producing property transactions and agricultural rentals, industrial and commercial settlements, real estate taxation, financing agreements, infrastructure and development projects, planning and construction, litigation and more.
Antitrust and competition: the department undertakes regular reviews of antitrust issues, handles reports relating to mergers and exemption requests-related restrictive arrangements, as well as preparing documents related to international testing procedures with the approval of mergers.
Intellectual property: the firm offers a wide range of IP services, from commercialising IP rights and licensing to trade mark prosecution and design registration. The firm also achieved a high level of expertise in advising cyber solution providers, in encryption, licensing, data privacy cyber breaches and investigations.
Main Contacts
| Department | Name | Email | Telephone |
| --- | --- | --- | --- |
| Asia practice | David Hodak | | |
| Asia practice | Eli Barasch | | |
| Asia practice | Ran Ben-Ari | | |
| Banking | Ofer Hanoh | | |
| Capital markets | Aya Yoffe | | |
| Capital markets | Perry Wildes | | |
| Competition and antitrust | Tamar Ben-David | | |
| Competition and antitrust | Ran Ben-Ari | | |
| Corporate M&A | Esther Koren | | |
| Corporate M&A | Richard J. Mann | | |
| Cyber | Rami Mor-Zehavi | | |
| Debt restructuring | Aya Yoffe | | |
| Environmental | Sharon Artzy (Madel) | | |
| Hi-tech, start-ups and venture capital | Richard J. Mann | | |
| Insurance and pension funds | Ehud (Udi) Alfassi | | |
| Intellectual property | Ella Tevet | | |
| Labour | Yael Dolev | | |
| Private wealth | Amir Halevy | | |
| Projects and energy | Anat Klein | | |
| Real estate | Israel Aziel | | |
| Tax | Elad Brauner | | |
| Administrative | Yaron Herman | | |
Lawyer Profiles
| Photo | Name | Position | Profile |
| --- | --- | --- | --- |
| | Ms Bar Abelis | Hacked by @therottensquad on twitter | View Profile |
| | Mr Adam Adi | Partner, Labor Law | View Profile |
| | Mr Ehud (Udi) Alfassi | PARTNER, Insurance | View Profile |
| | Mr Ido Amir | Partner, Banking | View Profile |
| | Ms Shir Antonovsky | | View Profile |
| | Mr Shmulik Atias | Partner. | View Profile |
| | Mr Amir Avni | Partner, Litigation | View Profile |
| | Mr Itzchak Avraham | Associate, Banking | View Profile |
| | Mr Israel Aziel | Partner | View Profile |
| | Mr Loni Bahar | PARTNER, M&A | View Profile |
| | Mr Moti Balilti | Partner | View Profile |
| | Mr Tom Bar-Haim | Associate | View Profile |
| | Ms Shelly Barad | Associate | View Profile |
| | Mr Eli (Robert) Barasch | PARTNER, Hi-Tech | View Profile |
| | Mr Pinny Becher | Associate | View Profile |
| | Mr Oded Bejarano | Associate | View Profile |
| | Mr Eli Beloshevsky | Associate | View Profile |
| | Ms Adi Ben Atia | Associate | View Profile |
| | Mr Alon Ben Yehuda | Associate | View Profile |
| | Mr Ran Ben-Ari | PARTNER – Antitrust, Derivatives and Structured Products, Mergers & Acquisitions, Singapore Desk | View Profile |
| | Ms Rona Bergman Naveh | PARTNER, Corporate Finance | View Profile |
| | Mr Yigal Binyamini | PARTNER – Banking | View Profile |
| | Mr Oren Biran | Partner. | View Profile |
| | Ms Adva Bitan | PARTNER, Capital Markets | View Profile |
| | Ms Adi Bokobza | | View Profile |
| | Mr Arthur Brusilov | Associate, Hi-Tech and Venture Capital | View Profile |
| | Ms Layla Chertow | Partner | View Profile |
| | Mr David Cohen | Partner, Real Estate | View Profile |
| | Ms Hili Cohen | PARTNER, Healthcare and Life Sciences | View Profile |
| | Mrs Tal Danon Shenhav | Partner. | View Profile |
| | Dr Eyal Diskin | PARTNER, Mergers & Acquisitions | View Profile |
| | Ms Yael Dolev | PARTNER, Labor Law | View Profile |
| | Mr Yuval Eden | PARTNER, Capital Markets | View Profile |
| | Mr Ofir Efrony | Associate Capital Markets | View Profile |
| | Mr Daniel Elberg | Associate | View Profile |
| | Mr Shai Erez | Partner, Litigation | View Profile |
| | Mr Shay Fahima | Partner | View Profile |
| | Mr Shlomo Farkas | Partne | View Profile |
| | Mr Idan Fefer | Associate, Labor Law | View Profile |
| | Mr Aviad Feldman | Partner | View Profile |
| | Ms Tami Fishman Jutkowitz | Partner, Mergers and Acquisitions | View Profile |
| | Mr David Fohrer | PARTNER, Head of Litigation | View Profile |
| | Ms Sapir Fonia | Associate | View Profile |
| | Michal Fridman | ASSOCIATE | View Profile |
| | Mr Yoav Friedman | PARTNER, Mergers & Acquisitions | View Profile |
| | Mr Ron Friman | Associate | View Profile |
| | Mr Roei Gamadi | Associateת Energy and Infrastructure | View Profile |
| | Mr Moshe Ganot | Partner, Mergers & Acquisitions | View Profile |
| | Mr Guy Gershon | ASSOCIATE, Labor Law | View Profile |
| | Mr Ron Ginat | Partner, Real Estate | View Profile |
| | Mr Michael Ginsburg | PARTNER, Litigation | View Profile |
| | Mr Lior Girshevitz | Associate | View Profile |
| | Mr Ofir Goldstein | Associate | View Profile |
| | Mr Eytan Greenberg | MANAGING PARTNER | View Profile |
| | Ms Amit Grinberger | Associate | View Profile |
| | Prof Mr Joshef Gross | | View Profile |
| | Mr Aviad Gurman | Associate | View Profile |
| | Mr Shay Hager | ASSOCIATE, M&A | View Profile |
| | Professor David Hahn | Senior Counsel | View Profile |
| | Mr Amir Halevy | FOUNDING PARTNER | View Profile |
| | Mr Ofer Hanoh | PARTNER, Banking | View Profile |
| | Ms Shlomit Harel | Associate, Litigation | View Profile |
| | Ms Daniel Hartov | Associate | View Profile |
| | Ms Rotem Helbitz | Associate, Labor Law | View Profile |
| | Mr Yaron Herman | PARTNER – Partner Corporate, Regulation, M&A | View Profile |
| | Mr Asaf Hershkovitz | Associate Mergers & Acquisitions | View Profile |
| | Ms Hila Hervitz-Kociak | Associate Labor Law | View Profile |
| | Mrs Roni Hes Tendler | Associate | View Profile |
| | Ms Orel Heskiau | Associate | View Profile |
| | Mr David Hodak | Head of Firm | View Profile |
| | Mr Gal Hoffman | Partner | View Profile |
| | Mr Dvir Hollander | Associate | View Profile |
| | Mr Matan Kaddar | Associate | View Profile |
| | Mr Sharon Kadosh | PARTNER, Hi-Tech, Cyber Desk | View Profile |
| | Ms Mor Kanarek | Associate | View Profile |
| | Mr Steven Kantor | Partner. | View Profile |
| | Ms Adi Karny Shitrit | Associate, Litigation | View Profile |
| | Ms Bar Kashi | Associate | View Profile |
| | Mr Nir Katz | Associate, Intellectual Property | View Profile |
| | Mr Oren Kedmi | Associate | View Profile |
| | Ms Anat Klein | PARTNER, Energy & Infrastructure | View Profile |
| | Mr Danny Kleinhendler | PARTNER, Mergers & Acquisitions | View Profile |
| | Ms Esther Koren | PARTNER, Mergers & Acquisitions | View Profile |
| | Ms Ayelet Krispin | PARTNER, Capital Markets | View Profile |
| | Mr Dede Lankri | Associate | View Profile |
| | Mr Roee Laor | Associate | View Profile |
| | Mr Roei Lavy | Associate | View Profile |
| | Mr Tamir Lazarov | ASSOCIATE, Banking | View Profile |
| | Ms Naama Leibovitch Cohen | Associate | View Profile |
| | Ms Renana Lev | Associate | View Profile |
| | Mr Rafi Levi | Associate Mergers & Acquisitions | View Profile |
| | Ms Limor Levy | PARTNER, Litigation | View Profile |
| | Mr Guy Libzon | Associate | View Profile |
| | Ms Michal Lifton Sitbon | Associate | View Profile |
| | Mr Ben Lipetz | PARTNER, Capital Markets | View Profile |
| | Mr Gavriel Maimon | Associate | View Profile |
| | Mr Richard J. Mann | PARTNER, Mergers & Acquisitions | View Profile |
| | Mr Chen Manzur | Partner, Hi-Tech & Venture Capital Practice | View Profile |
| | Ms Yael Mirone Mezamer | Partner | View Profile |
| | Ms Roni Mor Bareket | Associate | View Profile |
| | Ms Ya'ara Moskovitz | Associate Mergers & Acquisitions | View Profile |
| | Ms Ortal Naftalii | Associate | View Profile |
| | Mr Yonatan Nagar | Associate | View Profile |
| | Mr Flavio Naidin | Associate Mergers & Acquisitions | View Profile |
| | Mr Itsik Nativ | Associate | View Profile |
| | Ms Lior Neumann | Associate | View Profile |
| | Mr David Olshtein | Associate, M&A | View Profile |
| | Ms Dikla Peleg | PARTNER, Banking | View Profile |
| | Ms Maayan Pogozelits Lasri | Associate | View Profile |
| | Mr Amir Raz | Partner | View Profile |
| | Mr Roy Reiss | PARTNER, Banking | View Profile |
| | Ms Maya Rivkind | Associate, Cross Border Practice | View Profile |
| | Mr Amir Rosenberg | Associate, Mergers and Acquisitions | View Profile |
| | Ms Shani Rosenfeld-Levy | Associate | View Profile |
| | Mr Craig Rubin | COUNSEL, Hi-Tech | View Profile |
| | Mr Baruch Saute | Associate | View Profile |
| | Mr Evan Schendler | Associate | View Profile |
| | Ms Liraz Shaharabani | Associate, Mergers & Acquisitions | View Profile |
| | Mr Dan Sharabi | Associate | View Profile |
| | Mr Etai Shay | PARTNER, Hi-Tech | View Profile |
| | Ms Ifat Sheftel-Ben Zvi | PARTNER, Mergers & Acquisitions | View Profile |
| | Dr Ayal Shenhav | Managing Partner. | View Profile |
| | Ms Tal Shohat | Associate | View Profile |
| | Mr Daniel Shpitzer | Associate | View Profile |
| | Ms Roni Silver | Associate | View Profile |
| | Ms Sapir Singer | Associate | View Profile |
| | Ms Nufar Stein-Uhr | Associate, Litigation | View Profile |
| | Ms Masha Steinberg | Associate | View Profile |
| | Mr Guy Steiner | Associate | View Profile |
| | Mr Josef Sternthal | Associate | View Profile |
| | Mr Asaf Stott | Associate | View Profile |
| | Ms Morag Syrkin | Associate | View Profile |
| | Ms Dana Tal | Associate, Energy & Infrastructure | View Profile |
| | Mr Gur Tenenbaum | Partner | View Profile |
| | Ms Ella Tevet | PARTNER, Intellectual Property | View Profile |
| | Ms Vered Vormaser | Associate, Litigation | View Profile |
| | Mr Ori Warschawski | Associate | View Profile |
| | Ms Anna Wiesenfeld | Associate, Intellectual Property | View Profile |
| | Mr Perry Wildes | PARTNER, Capital Markets | View Profile |
| | Mr Matan Winkler | Associate, Litigation | View Profile |
| | Mr Shay Yanovsky | Partner, Hi-Tech | View Profile |
| | Ms Aya Yoffe | PARTNER, Capital Markets | View Profile |
| | Mr Shai Yom-Tov | Associate | View Profile |
| | Mr Liad Yoskovich | Assoicate | View Profile |
| | Mr Amit Zuchman | Associate | View Profile |
Staff Figures
Number of lawyers : 170
Languages
Hebrew English French German Mandarin Chinese Portuguese Russian
Other
Contacts : David Hodak (head of firm) Contacts : Aya Yoffe (managing partner)
Top Tier Firm Rankings
Firm Rankings