Gross Law Firm – GKH > Tel Aviv 670, Israel > Firm Profile
Gross Law Firm – GKH
Offices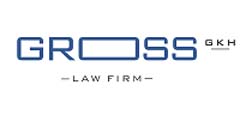 Gross Law Firm – GKH
ONE AZRIELI CENTER
ROUND BUILDING
TEL AVIV 670 1101
Israel
Gross Law Firm – GKH > The Legal 500
Rankings
Gross Law Firm – GKH
handles a good balance of debt and equity work for a varied portfolio of local and international issuers. The practice is further distinguished by its robust US and Israeli regulatory offering, which marks it as a top choice in Israel for US SEC enforcement proceedings and internal investigations.
Aya Yoffe
routinely represents local and foreign issuers and underwriters on debt and equity deals.
David Hodak
 brings to bear strong experience in advising both private companies and government agencies on share and bond offerings. International securities specialist
Perry Wildes
and the '
very smart
'
Adva Bitan
are also noted.
Gross Law Firm – GKH
's full-service corporate and M&A practice advises clients at all stage of their growth, from seed companies through to major global corporates. The team leans on the firm's top-tier start-up practice to provide a leading offering in advising emerging companies, with sources praising its '
great experience with first-rate start-ups in various fields and high-end venture capital funds
'. At the other end of the spectrum, it is a popular choice to represent multinationals in Israel-related deals, particularly US and China-based clients. International M&A head
Richard Mann
specialises in sophisticated cross-border transactions.
Esther Koren
leads the local M&A practice and advises on corporate, M&A and securities matters.
Moshe Ganot
, who advises on transactional and governance issues, and hi-tech and venture capital specialist
Amir Raz
 are also recommended.
With expertise in venture capital financing rounds,
Gross Law Firm – GKH
is a go-to firm for a long client list of financial companies and start-ups and, alongside the firm's knowledge of SPAC and PIPE transactions, clients additionally benefit from the team's IP, privacy, taxation, labour and litigation experience. Practice co-head
Ayal Shenhav
has notable experience practising in the US and specialises in formation, tax structuring, operational and M&A matters for venture and private equity funds. Fellow co-head
Richard J. Mann

 assists both domestic and international companies with complex cross-border transactions in Israel, the US and the UK, and advises on stock exchange regulatory issues.
Amir Raz
handles transactions for prominent start-ups and venture capital funds, while associate
Oren Kedmi
 has established himself as a key contact for several start-ups and financial companies.
Gross Law Firm – GKH
packs a punch in the regulatory area, where it has notable experience in credit cards, structured finance, investment issues and securities matters. The sizeable practice counts many of Israel's largest banks among its clients, and it also acts for major foreign banks and financial institutions. Group head
Ofer Hanoh
 handles regulatory and transactional matters, with expertise in cross-border work.
Ran Ben-Ari
 specialises in advising on the regulatory aspects of derivatives and structured products.
Ido Amir
 is recognised for his growing reputation in mobile and online payment processing and credit cards.
Gross Law Firm – GKH
has recently handled a steady stream of energy-related project tenders, with particular activity in the power sector. On the oil and gas front, it advised several companies under the Rapac Energy group on the purchase of natural gas from Energean, worth $2.7bn. Former group head
Anat Klein
left to establish her own firm,
Klein & Co Energy & Infrastructure
.
Yotam Leshem
, who recently joined from
Tadmor Levy & Co.
, now leads the project finance and energy department.
Tal Danon Shenhav
heads up the tenders and infrastructure practice and specialises in advising the State of Israel on infrastructure projects.
Gross Law Firm – GKH
's client roster features start-up and well-established global companies which it advises on transactions including licensing, technology transfer, funding, and regulatory matters.  
Hili Cohen
handles compliance and regulatory matters as well as corporate and commercial transactions, and
Tami Fishman Jutkowitz
excels in private financing, M&A, technology transfer and licensing.
Gross Law Firm – GKH
houses standalone departments handling tenders and infrastructure work, and project finance and energy matters, with both teams frequently working hand-in-hand to provide advice on all stages of infrastructure projects. The firm is equally adept at advising private and public sector clients on all core infrastructure sectors, with recent experience in the transport, energy and water industries. Tender and infrastructure specialist
Tal Danon Shenhav
has an emphasis on public sector work and frequently advises government entities on infrastructure projects.
Yotam Leshem
 recently joined from
Tadmor Levy & Co.
and brings to bear strong transactional experience in energy and project finance mandates.
Experts in commercial licensing structures, the team at
Gross Law Firm – GKH
works closely with the firm's M&A and financing departments, allowing its clients to benefit from a broad scope of practice. Team-lead
Ella Tevet
also collaborates with the litigation division and advises local and international clients from various industries, including software, internet, cyber security, social media, and e-commerce, in complex licensing transactions. Senior associate
Roee Laor
's competency extends to data protection and privacy.
With a strong focus on the hi-tech and real estate sectors, the team at
Gross Law Firm – GKH
also advises on venture capital fund formations and assists sponsors with the creation of new private investment vehicles. The group also leverages the firm's wider department's expertise when advising on securities, compliance and regulatory matters. Practice head
Ayal Shenhav
is an expert in tax matters and M&A transactions, regularly representing clients from the hi-tech sector. The team also fields the highly active
Layla Chertow
, who is a specialist in M&A mandates.
Gross Law Firm – GKH
is well versed in all aspects of restructuring and insolvency work, including debt restructurings, distressed M&A and liquidations. The team is equally adept in representing creditors and debtors and is frequently involved in significant cases, such as its ongoing advice to Alon Israel Oil Company on the implementation of its debt arrangement, which involved debt of around ILS2.3bn.
David Hahn 
has an impressive track record in headline-grabbing insolvency matters and formerly served as the Guardian General and the Official Receiver of Israel. Capital markets head
Aya Yoffe
specialises in debt restructuring.
The team at
Gross Law Firm – GKH
has a niche handling class actions in the hi-tech and securities space.
Michael Ginsburg
is an experienced civil litigator who is also able a member of the firm's real estate practice.
Adi Yogev
and
Yori Nehushtan
are other names to note.
Gross Law Firm – GKH
's group handles a significant volume of non-contentious matters, with strong activity in advising investors and start-ups on the employment aspects of M&A transactions. The group also advises on day-to-day employment matters and litigation.
Yael Dolev
 heads the department and is well versed in both individual and collective labour law.
Adam Adi
 has a strong record in labour litigation.
Gross Law Firm – GKH
had a strong year on the construction side, where it advised a slew of developers on projects across the country, including Peretz Boney Hanegev and Zohar & Zafrir Sharbat. The group is also skilled in real estate transactions and contentious matters. Department head
Israel Aziel
covers the gamut of real estate matters, including planning and zoning, construction projects, purchase and sale transactions and litigation.
Yael Mirone Mezamer
is also noted.
Gross Law Firm – GKH
's '
true business thinking
' strikes the right note with clients, who also praise the tax team's '
practical approach to solving problems
'. The group shines in transactional tax, with its recent highlights spanning M&A, fund formation, venture capital investments and public offerings. It also frequently advises on tax assessments and tax rulings. Group head
Oren Biran
 and key partner
Moti Balilti
advise on an array of tax issues, including transactional tax, tax planning and contentious matters.
With attorneys licensed to practice in Australia, the UK and the US, the team at
Gross Law Firm – GKH
is well-positioned to act as a liaison to domestic clients that are contemplating litigation in overseas jurisdictions. It is also highly reputed for representing local and international clients in Israeli court proceedings.
Michael Ginsburg
 and
Yori Nehushtan
 co-head the group, which handles contentious securities, competition, trade mark and professional negligence matters. Class actions are another driver of work. The firm's merger with Nehushtan Yogev & Co. saw Nehushtan and
Adi Yogev
 join the team in 2021.
Lawyer Profiles
| Photo | Name | Position | Profile |
| --- | --- | --- | --- |
| | Mr Adam Adi | Partner, Labor Law | View Profile |
| | Mr Ehud (Udi) Alfassi | Partner, Insurance | View Profile |
| | Mr Oron Aloni | Associate, Administrative Law, Tenders and Municipal Government, litigation | View Profile |
| | Mr Ido Amir | Partner, Banking | View Profile |
| | Mr Shmulik Atias | Partner, Hi-Tech & Investment Funds | View Profile |
| | Mr Itzchak Avraham | Associate, Banking | View Profile |
| | Mr Israel Aziel | Partner, Real estate | View Profile |
| | Mr Loni Bahar | Counsel, M&A | View Profile |
| | Mr Moti Balilti | Partner, Tax | View Profile |
| | Ms Shelly Barad Levi | Associate, M&A | View Profile |
| | Ms Shelly Barad Levi | Associate, M&A | View Profile |
| | Mr Gal Barak | Associate, High-Tech & Investment Funds | View Profile |
| | Mr Eli (Robert) Barasch | Partner, Hi-Tech | View Profile |
| | Mr Aviya Basha | Associate, IP and Privacy | View Profile |
| | Mr Oded Bejarano | Partner, Hi-Tech and Venture Capital, M&A | View Profile |
| | Mr Giora Ben Tal | Partner, Litigation | View Profile |
| | Mr Ran Ben-Ari | Partner, Antitrust, Derivatives and Structured Products, M&A, Singapore Desk | View Profile |
| | Ms Rona Bergman Naveh | Partner, Corporate & Project Finance | View Profile |
| | Ms Aylor Binstock | Associate, Real Estate | View Profile |
| | Mr Yigal Binyamini | Partner, Banking | View Profile |
| | Mr Oren Biran | Partner, Tax | View Profile |
| | Ms Adva Bitan | Partner, Capital Markets, Mergers & Acquisitions | View Profile |
| | Mr Arthur Brusilov | Associate, Hi-Tech and Venture Capital | View Profile |
| | Ms Layla Chertow | Partner, Hi-Tech & Venture Capital | View Profile |
| | Ms Hili Cohen | Partner, Healthcare and Life Sciences | View Profile |
| | Mr David Cohen | Partner, Real Estate | View Profile |
| | Mrs Tal Danon Shenhav | Partner, Infrastructure | View Profile |
| | Mr Gidon DeRowe | Associate, IP and Privacy | View Profile |
| | Dr Eyal Diskin | Partner, High-tech & venture capital, Mergers & Acquisitions | View Profile |
| | Ms Yael Dolev | Partner, Labor Law | View Profile |
| | Mr Yuval Eden | Partner, Capital Markets | View Profile |
| | Mr Shai Erez | Partner, Litigation | View Profile |
| | Mr Shay Fahima | Partner, Tax | View Profile |
| | Mr Shlomo Farkas | Partner, Hi-Tech & Venture Capital | View Profile |
| | Mr Idan Fefer | Associate, Labor Law | View Profile |
| | Mr Aviad Feldman | Partner, Hi-Tech and Investment Funds | View Profile |
| | Ms Tami Fishman Jutkowitz | Partner, Healthcare & Life Sciences  | View Profile |
| | Mr Yoav Friedman | Partner, M&A | View Profile |
| | Mr Shabi Gal | Associate, Litigation | View Profile |
| | Mr Moshe Ganot | Partner, Mergers & Acquisitions | View Profile |
| | Mr Guy Gershon | Partner, Labor Law | View Profile |
| | Mr Michael Ginsburg | Partner, Litigation | View Profile |
| | Mr Ofir Goldstein | Associate, Life Sciences, Hi-Tech and Venture Capital, M&A | View Profile |
| | Mr Eytan Greenberg | Founding partner. M&A, Capital Market | View Profile |
| | Ms Amit Grinberger Niddam | Associate, Banking | View Profile |
| | Prof Mr Joseph Gross | Founding Partner | View Profile |
| | Prof Mr Joseph Gross | Founding Partner | View Profile |
| | Mr Shay Hager | Partner, M&A | View Profile |
| | Professor David Hahn | Senior Counsel | View Profile |
| | Mr Amir Halevy | Founding partner | View Profile |
| | Mr Ofer Hanoh | Partner, Banking | View Profile |
| | Ms Shlomit Harel | Associate, Litigation | View Profile |
| | Ms Daniel Hartov | Associate, Real Estate | View Profile |
| | Ms Rotem Helbitz | Associate, Labor Law | View Profile |
| | Mr Yaron Herman | Partner, Administrative Law, Tenders and Municipal Governmen, M&A | View Profile |
| | Mr Asaf Hershkovitz | Associate M&A and Venture Capital | View Profile |
| | Ms Hila Hervitz-Kociak | Associate, Labor Law | View Profile |
| | Ms Orel Heskiau | Associate, High-Tech and Investment division | View Profile |
| | Mr David Hodak | Head of Firm | View Profile |
| | Mr Gal Hoffman | Counsel, Hi-Tech and Venture Capital, M&A | View Profile |
| | Mr Dvir Hollander | Associate, Tax | View Profile |
| | Mr Matan Kaddar | Associate, Capital Markets | View Profile |
| | Mr Sharon Kadosh | Partner, Hi-Tech & Venture Capital | View Profile |
| | Ms Mor Kanarek | Associate, Real Estate | View Profile |
| | Mr Steven Kantor | Partner, Hi-Tech & Investment Funds | View Profile |
| | Ms Adi Karny Shitrit | Associate, Litigation | View Profile |
| | Mr Oren Kedmi | Partner, High-Tech, Venture Capital and M&A | View Profile |
| | Mr Danny Kleinhendler | Partner, M&A | View Profile |
| | Ms Esther Koren | Partner, Mergers & Acquisitions | View Profile |
| | Ms Ayelet Krispin | Partner, Capital Markets and M&A | View Profile |
| | Mr Roee Laor | Associate, IP | View Profile |
| | Mr Tamir Lazarov | Partner, Banking | View Profile |
| | Ms Renana Lev | Associate, Capital Markets | View Profile |
| | Mr Rafi Levi | Partner, M&A, Hi-Tech and Venture Capital | View Profile |
| | Mr Ofir Levy | Associate, litigation | View Profile |
| | Mr Guy Libzon | Associate, High-Tech, Venture Capital and M&A | View Profile |
| | Ms Michal Lifton Sitbon | Associate, Hi-Tech and Venture Capital | View Profile |
| | Mr Ben Lipetz | Partner, Capital Markets | View Profile |
| | Mr Gavriel Maimon | Associate, High-Tech & Investment Funds | View Profile |
| | Mr Richard J. Mann | Partner, M&A | View Profile |
| | Mr Chen Manzur | Partner, Hi-Tech & Venture Capital Practice | View Profile |
| | Ms Yael Mirone Mezamer | Partner, Real Estate | View Profile |
| | Ms Roni Mor Bareket | Associate, Banking | View Profile |
| | Mr Yonatan Nagar | Associate, Capital Markets, Banking | View Profile |
| | Mr Flavio Naidin | Associate, M&A | View Profile |
| | Ms Lior Neumann | Associate, M&A | View Profile |
| | Mr David Olshtein | Associate, M&A | View Profile |
| | Ms Maayan Pogozelits Lasri | Associate, IP | View Profile |
| | Mr Amir Raz | Partner, Hi-Tech & Investment Funds | View Profile |
| | Mr Amir Raz | Partner, Hi-Tech & Investment Funds | View Profile |
| | Mr Roy Reiss | Partner,  Banking | View Profile |
| | Ms Gal Reznik | Associate, M&A | View Profile |
| | Ms Shani Rosenfeld-Levy | Associate, Labor Law | View Profile |
| | Mr Eitan Rotschild | Partner, Administrative Law, Tenders and Local Government | View Profile |
| | Mr Gershon Rotschild | Partner, Administrative Law, Tenders and Municipal Government | View Profile |
| | Mr Craig Rubin | Counsel, Hi-Tech  and Venture Capital  | View Profile |
| | Mr Evan Schendler | Associate, Tax | View Profile |
| | Ms Liraz Shaharabani Kosover | Partner, Mergers & Acquisitions | View Profile |
| | Mr Etai Shay | Partner, Hi-Tech | View Profile |
| | Ms Ifat Sheftel-Ben Zvi | Partner, Mergers & Acquisitions | View Profile |
| | Dr Ayal Shenhav | Partner, Hi-Tech and Venture Capital | View Profile |
| | Mr Daniel Shpitzer | Associate, M&A | View Profile |
| | Ms Roni Silver Shteckler | Associate, Banking | View Profile |
| | Ms Nufar Stein-Uhr | Associate, Litigation | View Profile |
| | Mr Josef Sternthal | Associate, Tax | View Profile |
| | Mr Asaf Stott | Associate, M&A | View Profile |
| | Mr Gur Tenenbaum | Partner, Real Estate | View Profile |
| | Ms Ella Tevet | Partner, Intellectual Property | View Profile |
| | Mr Perry Wildes | Partner, Capital Markets | View Profile |
| | Mr Matan Winkler | Partner, Litigation | View Profile |
| | Mr Shay Yanovsky | Partner, Hi-Tech & Venture Capital | View Profile |
| | Ms Aya Yoffe | Partner, Capital Markets | View Profile |
| | Mr Shai Yom-Tov | Associate, Hi-Tech & Venture Capital | View Profile |
| | Mr Amit Zuchman | Associate, M&A and Hi-Tech | View Profile |