Firm Profile > Y. Ben-Dror > Herzliya, Israel
Y. Ben-Dror
Offices
Y. Ben-Dror
8 Hahoshlim St
PO Box 12973
Herzliya 4673327
Israel
Y. Ben-Dror >
Firm Profile
Main Contacts
| Department | Name | Email | Telephone |
| --- | --- | --- | --- |
| Commercial, corporate and M&A | | | |
| Hi-tech, start-ups, private equity and venture capital | | | |
| Capital markets and securities | | | |
| Banking and finance | | | |
| Investment funds | | | |
| Dispute resolution | | | |
| Litigation | | | |
| Tax | | | |
| Real estate | | | |
| Projects and energy | | | |
| Intellectual property | | | |
| Insolvency, receivership and dissolution | | | |
| Labour | | | |
| International trade | | | |
| Maritime, aviation and transportation | | | |
| Life sciences and pharmaceuticals | | | |
Lawyer Profiles
| Photo | Name | Position | Profile |
| --- | --- | --- | --- |
| | Adv Yossi Ben-Dror | Yossi Ben-Dror is the founding partner of Y. Ben-Dror. The firm's main… | View Profile |
Staff Figures
Number of lawyers : 50 (framework of lawyers and patent attorneys)
Languages
English French German Hebrew Russian Spanish
Memberships
Global Leaders Forum - Corporate M&A network Talklaw Global M&A Israel - America Chamber of Commerce Middle East Commercial Center (MECC)
Other
Contact : Yossi Ben-Dror
US capabilities
Y. Ben-Dror Overview
Y. Ben-Dror's main areas of practice are corporate, commercial and finance law, with an emphasis on international transactions. The Firm's practice covers related areas of law including, intellectual property, labor, antitrust, tax, real estate, litigation and dispute resolution.
A substantial number of the Firm's clients are renowned multinational or foreign-controlled entities. Y. Ben-Dror has successfully dealt with all aspects of international and local business transactions including complex mergers and acquisitions, high-tech, biotechnology, life sciences, investments, private equity, venture capital, strategic alliances and joint ventures.
Y. Ben-Dror is committed to enhancing responsiveness, delivering value and providing the highest quality of legal services to the Firm's clients. Y. Ben-Dror provides comprehensive guidance, assistance and follow-up services and is fully committed to achieving excellent results for the Firm's clients in their international and domestic operations.
Yossi Ben-Dror
Yossi Ben-Dror, the founder of Y. Ben-Dror, is a member of the New York and Israel Bars.
Mr. Ben-Dror practiced for three years in the Corporate and International Departments of Wilmer, Cutler, Pickering, Hale and Dorr, in Boston. He specializes in complex and sophisticated international and local transactions.
Among his other positions in business and community related entities, Mr. Ben-Dror is an active Board Member of the Israel-America Chamber of Commerce and Head of the Middle East Commercial Center (MECC) Steering Committee.
Mr. Ben-Dror is a member of the Arbitrators and Mediator's team at the Israel Center of Arbitration and Dispute Resolution in Tel-Aviv.
Additionally, Mr. Ben-Dror is a member of the Board of Directors of Herzliya Development Company Ltd.
Representative U.S. Clients
Among Y. Ben-Dror's clients are leading and renowned U.S. corporations, as well as medium and small outstanding companies. In the course of Y. Ben-Dror's practice, the Firm has provided legal services, among many others, to the following U.S. entities (a representative list):
Dell Inc., EMC Corporation, IBM, Applied Materials, Liberty Media Corporation, Bio-Rad Laboratories, Thermo Fisher Scientific, Pfizer Inc., Ecolab, Inc., AbbVie Inc., MKS Instruments, Inc., Ford Motor Company, Honeywell International, Inc., VMware, Inc., JP Morgan Chase, The MathWorks, Inc., Agenus, Inc., Mentor Graphics Corporation, Hexagon Manufacturing Intelligence, Inc., Pivotal Labs, RSA Security, Commonwealth of Massachusetts, The Kraft Heinz Company, Intrinsix Corporation, Atrenne Integrated Solutions, Empirix Inc., PCTel, Inc. and A.T. Wall Company.
Client Testimonials (Legal 500 Referees)
"We have done business with Yossi Ben-Dror for over twenty years. Yossi is an excellent lawyer. I consider him an important go to person. I would highly recommend Yossi to any corporation seeking to do business in Israel."
"Yossi Ben-Dror is an expert on Israeli corporate law… Yossi has always been extremely responsive, efficient and cost effective."
"Yossi is a very good thinker. I have seen him lead complex meetings with a range of stakeholders. He effectively represents his clients and their interests well."
"The firm provided excellent service. They were extremely efficient, responsive and provided good guidance quickly. We had a contract issue that needed quick turnaround and Yossi and his team worked quickly over a weekend to give us very helpful feedback."
"Yossi Ben-Dror has a broad view of legal perspective combined with business experience making him a perfect partner in business negotiations."
"Yossi Ben-Dror's experience and practice among others, in the Corporate and Commercial areas and as a qualified attorney both in the US and Israel, provide him with outstanding tools and characteristics required for sophisticated local and international alternative dispute resolution."
Interviews
Yossi Ben-Dror, Senior Partner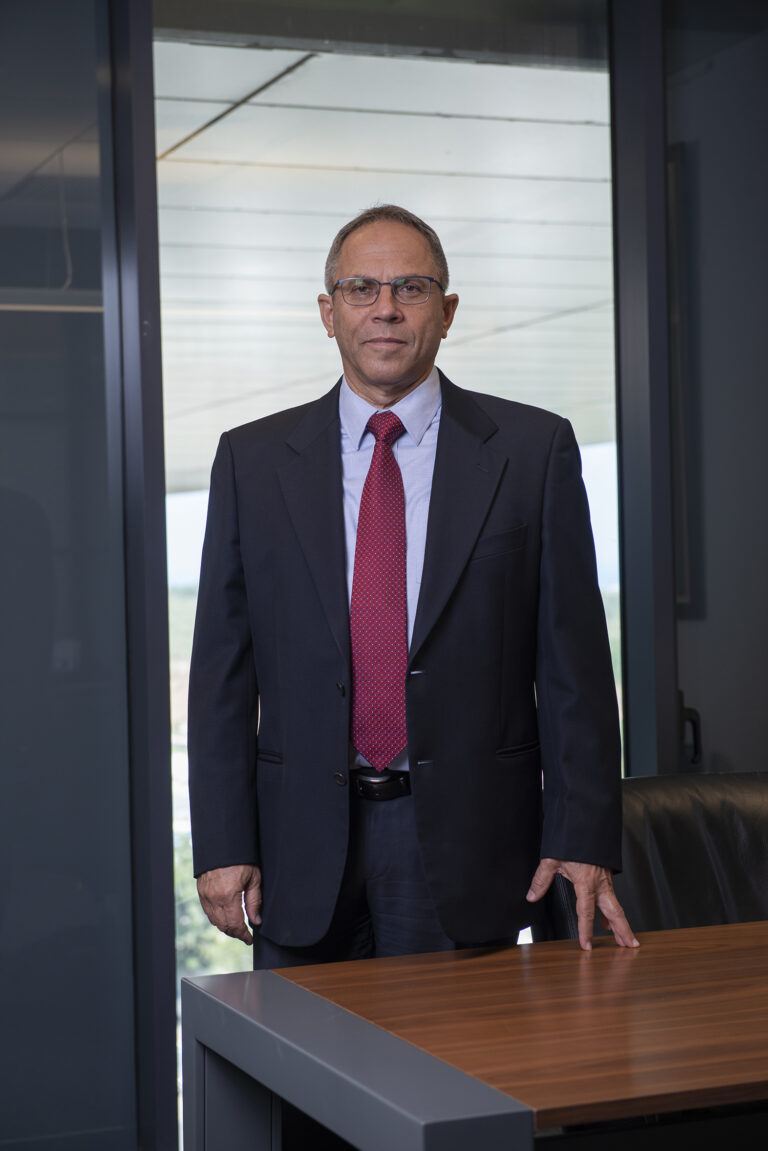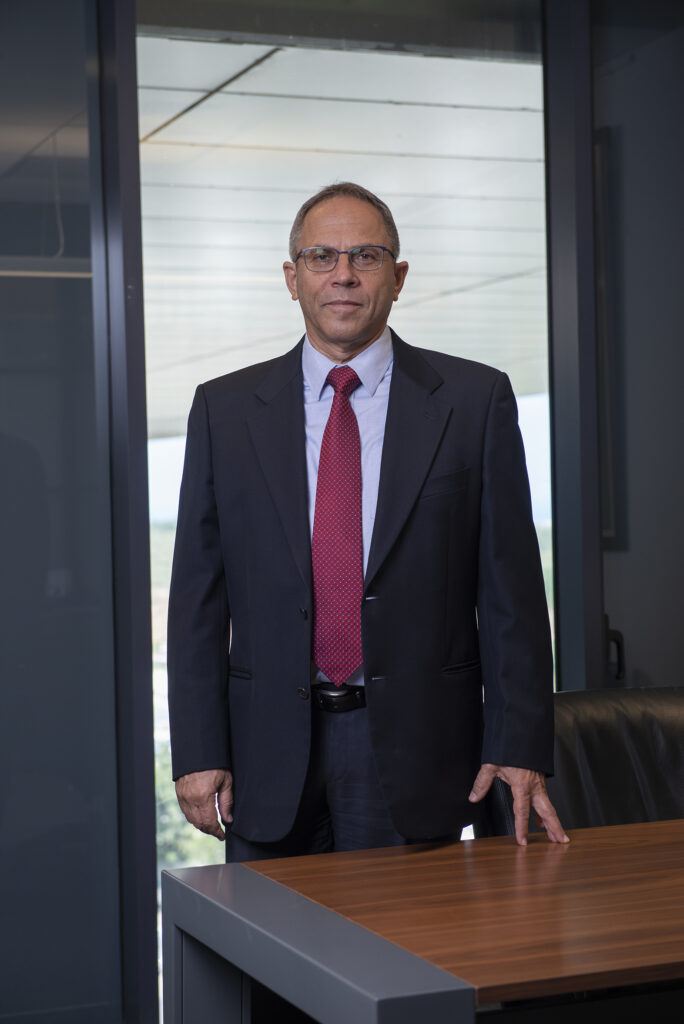 Y. Ben-Dror is an outstanding law firm, having experienced, talented and dedicated lawyers, specializing in a broad range of Corporate, Commercial and Hi-tech Law. Y. Ben-Dror is committed to enhancing responsiveness, delivering value and providing the highest quality of legal services to our clients. The Firm was established by Yossi Ben-Dror in 1993. Yossi Ben-Dror is considered a prominent expert in representation of international corporations in Israel. Mr. Ben-Dror worked for five years at the law firm of Yigal Arnon & Co., and was appointed for an interim period, as the General Counsel and Secretary of the National Coal Supply Corporation. Mr. Ben-Dror was invited to work for three years in the Corporate and International Departments at Wilmer Hale (Boston MA, USA). In addition, Mr. Ben-Dror is a member of the New York State Bar Association since 1990. Mr. Ben-Dror's practice covers Corporate, Commercial and Finance Law as well as litigation and Alternative Dispute Resolution. In the course of his practice, Mr. Ben-Dror has successfully dealt with all aspects of international and local business transactions including complex mergers and acquisitions, high tech, investments, venture capital, strategic alliances and joint ventures.
What do you see as the main points that differentiate Y. Ben-Dror from your competitors?
Y. Ben-Dror is an outstanding law firm, having experienced, talented and dedicated lawyers, specializing in a broad range of Corporate, Commercial and Hi-tech Law. Y. Ben-Dror is committed to enhancing responsiveness, delivering value and providing the highest quality of legal services to our clients.
We are best known abroad and locally as a boutique Corporate and Commercial firm that provides outstanding legal services to renowned and leading international corporations.
We are retained continuously by Legal Departments of top tier multinational corporations for decades and our clients' loyalty is unprecedented.
We pride ourselves that corporations such as DellEMC, SolidCAM, PCTEL, MathWorks, StorBridge and others have been our dedicated clients for approximately 30 years.
We are at the cutting edge of the legal profession as it changes and develops. For example, we have expanded our practice to the Cyber Security area, where among others, we are counsel to the most renowned leading Joint Venture in Beer Sheba, the 'worldwide capital' of Cyber.
We are now very active in the telecommunications and satellite industry through among others, our multinational client AST and Science that is building the first and only space-based cellular broadband network to be accessible by standard smartphones.
Due to the current legal and work environment in connection with COVID-19, our firm has acquired the most sophisticated and updated computerized and telecommunications systems and has undertaken all measures to assure ongoing, seamless work by our staff, either from home or at the office.
Which practices do you see growing in the next 12 months? What are the drivers behind that?
Y. Ben-Dror has been set on continuously innovating its practice as a main target first, for the overall benefit of its clients and second, to initiate, present and implement practices that allow the firm to be first in line in the changing environment of global business in general and specifically, within the legal profession.
It is apparent that the COVID-19 pandemic has changed business worldwide and its effects will last for a significant period. The crisis requires law firms in general to promote innovation and changes that will accordingly be implemented in many legal areas. Our Firm is constantly evolving and is up to date with the latest related advanced technology and practices including, in the areas of Cyber and Data Security, IT, Artificial Intelligence, Machine Learning, Semiconductors, Life Sciences, Cloud Computing and Infrastructure, Data Privacy and Protection of Information, Funding and Securing Capital, Fintech, Cryptocurrencies, Telecommunications and Autonomous vehicles.
Many leading international corporations have established R&D centers in Israel and we believe that others will follow their model. The search for cutting-edge technology will advance foreign acquisitions of young and competitive local startups.
Since the process is not as rigorous as a traditional IPO, we have seen among our clients, including Israeli companies, a growing interest in SPACs as a very popular route to liquidity.
An emphasis has been placed on broadening our Firm's Pro Bono legal work in areas where the Firm presents its expertise in Corporate and Commercial work and adds significant value (e.g. The Israel America Chamber of Commerce and local business-like Government/Municipal entities).
What's the main change you've made in the firm that will benefit clients?
We have implemented the "Modular Approach for Legal Practice" ("MALP"). Under MALP our firm has been concentrating and excelling in its core areas where we are outstanding leaders e.g. Corporate, Hi-tech, Commercial, Mergers and Acquisitions and Finance Law.
Based on our reputation locally and abroad and excellent relationships with our colleagues in adjacent and complimentary areas such as Intellectual Property, Tax, Labor and Real Estate Law, we bring into the given transaction or matters, the best practitioners in Israel who specialize specifically and only in such given area.
A recent example is close collaboration with a leading IP firm safeguarding an innovative vaccine, as part of a large-scale transaction to complete its development and commercialization. Another example under MALP is the close collaboration with the Tax Department of a 'Big Four' accounting firm in the structuring and initiation of a Multinational's operations in Israel.
Y. Ben-Dror engages the best professionals and experts from different disciplines in the solution of complex matters, while managing a given transaction or case in the fastest and most efficient manner. This of course, allows us utmost flexibility and the reduction of HR and other costs.
We are proud of our diversified personnel and staff which among others, is comprised of a vast majority of outstanding women (75%).
Is technology changing the way you interact with your clients, and the services you can provide them?
We at Y. Ben-Dror are very proud that our practice is advanced, innovative and makes use of the most recent and sophisticated technology, computerized and telecommunications systems that are available in the market and at the same time, we succeed in maintaining close, personal and long-lasting relationships with our clients.
We regularly have an ongoing dialogue with our clients, reach out to them with information, advice and where appropriate, alerts concerning relevant legal and business upcoming developments.
Can you give us a practical example of how you have helped a client to add value to their business?
In the past year, the Israeli Government issued a multi-billion dollar tender in the transport area. Y. Ben-Dror was retained to represent a foreign conglomerate in the related procedures. The overall transaction included a massive financing segment by a renowned international bank.
Aside from the legal aspects of the tender and our related services, we managed procedural matters of the tender on behalf of our client and practically through innovative actions, diligent ongoing work and ingenious thinking, the Firm succeeded in protecting the client's interests and safeguarding the opportunity to take part in the tender.
The client's CEO sent a very warm note in this regard: "I can't thank you enough for your assistance… The way in which you dropped everything to help … was truly remarkable, indeed. Moreover, your focus, persistence and follow through were the attributes that got a nearly impossible job done".
Are clients looking for stability and strategic direction from their law firms – where do you see the firm in three years' time?
Y. Ben-Dror is an excellent example of a law firm that maintains stability and provides ultimate strategic direction to its clients. It is not a coincidence that our high-profile clients work with us for decades and view our services as a valuable asset throughout their business activities.
I believe that we will continue to excel in the legal and business areas that we practice, as we have done in the past 35 years. In the years to come will make all efforts to adapt ourselves to the rapid changes in the global scene and legal profession, retain excellent professionals, acquire cutting edge technology and provide the ultimate work products for the benefit of our clients.
Top Tier Firm Rankings
Firm Rankings