Firm Profile > Yigal Arnon & Co > Tel Aviv, Israel
Yigal Arnon & Co
Offices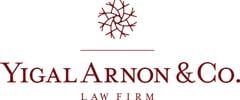 Yigal Arnon & Co
1 AZRIELI CENTRE
TEL AVIV 67021
Israel
Yigal Arnon & Co > The Legal 500
Rankings
Yigal Arnon & Co's 'very dedicated' practice is regularly involved in multibillion-dollar M&A transactions in Israel, including Intel Corporation's $2bn acquisition of Habana Labs in an all cash deal. Barry Levenfeld, who specialises in high-tech M&A, recently advised Nvidia on its $6.9bn acquisition of Mellanox. Barak Platt focuses on venture capital and private equity deals, predominantly in the hi-tech sector.  David Schapiro, who is dual qualified in Israel and New York, is a key contact for cross-border M&A.
With a range of well-known corporates as clients, Yigal Arnon & Co has particular strength in class actions, criminal proceedings, white-collar disputes and sanctions proceedings brought by the ICA. In one standout matter, the firm is defending Minrav Group against a criminal indictment regarding alleged restrictive trade practices used during the Gaza War in 2008. Ronit Amir-Yaniv is very active in contentious and transactional matters falling under the remit of competition law. Shani Rapoport and Eran Zach are also recommended.
Established in June 2020,
Zecler Argov Law Firm
's competition practice has already established itself as a key player for litigation, in which it tends to defend large corporations against a wide variety of claims, including alleged price fixing, and in administrative proceedings. Founding partners
Niv Zecler
 and
Ofer Argov
 head the team. Another key name to note is
Shiran Sofer
, who has a strong reputation in antitrust proceedings involving clients in the food, retail and telecoms sectors.
Yigal Arnon & Co is an outstanding firm for class actions work, having been instructed by major domestic and international companies from the technology, telecoms, retail and transport sectors to handle a full range of issues. Product liability is a particular specialism; the team represents motor companies in disputes concerning defective and dangerous vehicles. Barak Tal is one of the most prominent names across the litigation sector, and acts for large banks in complex, high-value derivative claims. Ruth Loven is noted for data privacy and consumer rights work.
Yigal Arnon & Co's 'highly dedicated' team has notable expertise in the areas of technology and IP, which is particularly valuable to its life sciences clients. It is also very experienced in corporate transactions, compliance strategies and product liability matters. Yoheved Novogroder-Shoshan focuses predominantly on licensing, technology transfers, development, supply and distribution agreements, acting for clients across the life sciences industry. Barry Levenfeld focuses on all forms of transactions involving technology and life sciences clients; he is also an expert in IP law. Associate Miriam Friedmann also has notable expertise in IP law.
Yigal Arnon & Co 'has a strong expertise in start-up matters, from funding to commercial agreements', and has advised numerous clients from inception through to exit via M&A or an IPO. Among the firm's stellar start-up clients is AppsFlyer Ltd., which the department has advised since its incorporation and which has now achieved unicorn status. Nimrod Vromen, who leads the team alongside Jacob Ben-Chitrit, has developed an online platform designed to connect innovative start-up clients with potential investors. Besides working with start-ups, Yarom Romem co-heads the investment funds practice and is recommended for fund formation work. Barry Levenfeld is also recommended.
The team at Yigal Arnon & Co  has a wealth of experience advising developers, financiers, government bodies and tender committees on various types of large-scale transport, electricity, water and waste management projects. However, the team's expertise in the transport sector is particularly entrenched, reflected by its in ongoing involvement in major railway and highway projects across the country. In one such matter, the firm is advising Trans-Israel Highway Corporation on Highway 6, the very first BOT road under construction in Israel. David Schapiro, who is qualified in Israel and New York, specialises in project finance. Doron Tamir frequently advises all parties involved in tenders for major projects.
Simon-Vekslar, Spierer, Maoz Law Offices specialises in advising tender commitees and sub-commitees on large-scale infrastructure projects, including PPP, PFI and BOT projects. It is also a go-to firm for clients involved in administrative litigation. Recently, the team successfully defended Cross Israel Highway in 17 administrative actions. Ayelet Simon-Vekslar specialises in project procurement, financing and deal structuring.
Yigal Arnon & Co assists Israeli clients from the commercial and academic spheres with all transactional IP matters. The firm provides top tier advice on technology transfers, licensing, research and distribution agreements. New media is a notable area of focus; the team advises internet and e-publishing clients on copyright matters. Daniel Green, who is a co-head of the China practice, advises on cross-border commercial agreements in the health and life sciences sector. Dual-qualified in the US and Israel, Eli Greenbaum advises on all aspects of cyber law and IP commercialisation. Yoheved Novogroder-Shoshan is another key figure.
Yigal Arnon & Co assists clients in every area of zoning and planning, including litigation before planning committees and courts. Its work in the field of urban renewal is particularly prominent, and includes advising Azorim Construction in relation to various Pinui Binui projects of considerable scale and complexity. Aner Hefetz, who is a highly active practitioner in this field, with particular expertise in accessibility law, and Hagit Bavly, who is well versed in real estate transactions, lead the team jointly with Asaf Eylon. Naftali Nir is known for his involvement in all stages of real estate projects, including property and land acquisitions.
Yigal Arnon & Co specialises in urban renewal projects and is regularly involved in large-scale real estate transactions underpinning various types of developments. The team is also well versed in regulatory proceedings and litigation concerning project proposals or issues related to the construction process. In one ongoing matter, the team is advising Afikei Smadar on a Pinui Binui project which involves the construction of 466 residential units in four new buildings in Kiryat Gat. Hagit Bavly handles a high volume of real estate transactions; Asaf Eylon is best known for assisting clients with land registration, rezoning and construction agreements; and Adam Spruch specialises in urban renewal projects.
Yigal Arnon & Co acts for creditors and debtors in a wide range of restructuring and insolvency mandates through court appointments and on a private basis. Areas of particular strength include debt arrangements and bankruptcy and insolvency proceedings arising from the acquisition of assets from distressed companies. Gil Oren is capable of advising all relevant parties in debt arrangements and restructuring processes and often serves as a liquidator, receiver or trustee in stays of proceedings. Yuval Bargil specialises in commercial liquidation, bankruptcy and creditors' rights. Amnon Lorch is frequently appointed as a receiver in major debt recovery proceedings.
Yigal Arnon & Co is one of the market-leading firms in the media sector. It advises television and production companies on regulatory and corporate matters, as well as the licensing and enforcement of IP rights. On the telecoms side, the firm is instructed by leading cellular companies such as Cellcom. The group also has litigation expertise; Ruth Loven defends cellular companies in class actions, and also represents multinational companies in IP disputes. Ido Chitman leads the art and entertainment department, which acts for media companies, advertisers and artists.
Yigal Arnon & Co's 'very capable and efficient' practice is well-equipped to handle regulatory, contentious and transactional matters for corporates and financial institutions. Alongside advising large financial institutions on financing transactions, Shiri Shaham assists industry bodies such as ISDA, ICMA and ISLA with a wide range of legal issues pertaining to banking and finance. 'Very experienced lawyer' Yuval Shalheveth stands out for his strong working knowledge of ISDA agreements and Basel II requirements. Simon Weintraub is another name to note.
Yigal Arnon & Co is well versed in advising major underwriters and issuers on domestic and global public offerings. The firm has further expertise in debt financing and debt restructuring of public companies. In a recent highlight, Shiri Shaham and Adrian Daniels led the team that advised Enlivex Therapeutics on its dual listing on the NYSE and the TASE. Shaham has a strong track record representing companies before the Israel Securities Authorities, in addition to experience advising clients on IPOs on the TASE. Daniels regularly advises Israeli companies on regulatory and transactional matters, including in relation to discussions with the SEC. Gil Oren is another name to note.
Yigal Arnon & Co's multidisciplinary team is experienced in all areas of commercial and civil litigation, including banking disputes, shareholder battles, tax  and intellectual property. As one of the largest firms in Israel, the practice is a popular choice for high-profile, global companies to handle large commercial disputes, as well as class actions. Key practitioner Barak Tal is 'one of Israel's leading commercial and class action litigators' and represents both companies and high-net-worth-individuals in a range of disputes. Ruth Loven is instructed by major multinational companies from the technology and telecoms sectors.
Yigal Arnon & Co frequently advises banks and government bodies involved in energy and infrastructure projects on contract maintenance issues. It is also sought out be clients engaged in major tenders and projects in the renewable energy, and oil and gas sectors, leveraging a large team to provide full-service advice. David Schapiro specialises in project finance transactions; Doron Tamir regularly advises on international tenders; and Simon Weintraub stands out for his involvement in financing the construction of the Tamar and Leviathan gas fields.
Yigal Arnon & Co's 'highly capable team' specialises in insurance regulation and litigation proceedings, including matters before the Supreme Court. Particular areas of expertise include medical malpractice claims, subrogation claims and class actions. 'Great litigator' Barak Tal has a wealth of experience in class actions and regulatory proceedings before the Insurance Supervisor. Yoran Gill often represents clients in complex insurance litigation and arbitration. Elad Offek is the name to note at associate level.
Yigal Arnon & Co focuses primarily on the tax structuring of M&A transactions and tax planning for high-net-worth individuals, which includes handling negotiations before the ITA. Its additional areas of expertise include transfer pricing, venture capital fund formation and international employee stock option plans. Ofir Levy, who previously served as the head of the International Taxation Department of the Israeli tax administration, specialises in creating tax-efficient transaction structures for his clients. Eran Lempert predominantly handles audits and other tax disputes.
Yigal Arnon & Co specialises in advising international and domestic companies on various employment aspects of M&A, including HR matters, executive compensation and employee benefits. Ben Sandler often advises media and entertainment companies on a wide range of employment law matters. Shira Lahat's standout work includes providing legal services to Google regarding employment issues such as incentive plans, terminations and reorganisation processes.
With offices in Jerusalem and Tel Aviv, Yigal Arnon & Co is well placed to advise a broad spectrum of funds on all aspects of establishment and management, in addition to investment transactions. Yarom Romem regularly advises on fund formation issues, and Simon Weintraub acts for angel investors, international funds and banks, while also co-heading the firm's China desk and its oil and gas practice.
Yigal Arnon & Co >
Firm Profile
The firm: Yigal Arnon & Co is one of Israel's leading law firms with offices in Tel Aviv and Jerusalem. For more than 60 years the firm has provided a full range of legal services to companies of all sizes, investors, entrepreneurs and individuals. With its focused practice groups, the firm has combined the expertise of a speciality boutique practice with the advantages of a well resourced multidisciplinary law firm. In addition to its established practice groups in corporate, mergers and acquisitions, litigation (civil and criminal), real estate, banking and finance, the firm has one of the most developed technology practices in Israel, representing some of the largest technology companies (and their venture capital and other investors) in Israel
and abroad.
Many lawyers at the firm have years of experience working at leading law firms in the United States, Canada and England, enabling the firm to cooperate seamlessly with overseas businesses and their lawyers. Yigal Arnon & Co is committed to providing superior services to its clients. The firm takes pride in the quality of its lawyers — from senior partners to junior associates — and in staffing each matter with lawyers who can assist the client in resolving complex and challenging legal problems, and achieving the client's business goals.
Areas of practice
Corporate and M&A: Yigal Arnon & Co has an outstanding M&A practice that has been involved in some of the largest and most significant M&A transactions in Israel over recent years. These transactions include the acquisition of Israeli companies by some of the world's leading global companies, where the firm ran the entire transaction on behalf of the global client.
High-tech and venture capital: Yigal Arnon & Co is a leader in this field, representing many leading Israeli venture capital funds and numerous US and European funds, as well as a whole gamut of hi-tech and life science start-up companies in varying stages of development, from inception through public flotation and beyond.
Life sciences: The firm has developed a specialised life sciences practice to provide customised and professional services to both emerging and more established companies that are transforming life science industries. The firm works with companies from a broad crosssection of the industry, including biotechnology, pharmaceutical, bio-informatics, medical device and healthcare service companies.
Intellectual property: Yigal Arnon & Co's intellectual property and corporate partnering practice has extensive experience in assisting Israeli and foreign businesses at all stages of development, in protecting and commercialising their intellectual property and proprietary technology.
Tax: Yigal Arnon & Co has developed a widely recognised tax practice representing a wide range of clients from individuals to multinational and international corporations. Its extensive expertise covers corporate and real estate taxation, international tax treaty implementation but also specialist areas such as trust taxation, financial instruments, transfer pricing for international groups, technology transfer, mergers and acquisitions, venture capital fund formation and employee stock option plans.
Capital markets and securities: Yigal Arnon & Co is a recognised leader in securities law. While it has a strong record in assisting clients in listings on the Tel Aviv Stock Exchange, the firm has also participated in more than 100 public offerings of equity or debt securities in the US and Europe on behalf of the issuer, underwriter or key selling shareholders. The assistance to these clients extends far beyond the public offering to encompass ongoing guidance on compliance.
Banking and finance: Yigal Arnon & Co represents Israeli, US and European banks and financial institutions in all manner of services, including the provision of legal opinions to foreign counsel. The firm has been engaged in some of the most complex banking and financial services transactions over recent years and has expertise in complex financial instruments, including derivatives.
Projects, infrastructure and energy: Yigal Arnon & Co. has represented major international consortia tendering for banks, as well as national infrastructure and complex project finance undertakings based on BOT, BOO and other project finance techniques. The firm also often represents the government in major transportation and other tenders.
Real estate and construction: Yigal Arnon & Co represents some of the leading real estate companies in Israel and abroad and is involved in a large number of major property development projects (both commercial and residential) and acquisitions in Israel, Eastern Europe and India.
Dispute resolution: Yigal Arnon & Co represents domestic and international clients in a wide range of cases, including arbitration, commercial litigation and high-profile civil and criminal matters and has an active appeals practice before the Supreme Court. The firm's litigation group is one of Israel's leading litigation departments and it has a particularly strong class action defence practice.
Antitrust and competition: Yigal Arnon & Co. provides antitrust counseling together, when needed with litigation services, in connection with monopolies, strategic alliances, exclusive commercial relationships and other competition law matters, and has a proven track record in obtaining merger approvals for
global, as well as local, M&A transactions.
Telecoms, media and internet: Yigal Arnon & Co. represents a wide range of clients, including fixed line telecommunications companies,
television companies, internet service and content providers, telecoms equipment manufacturers and internet telephony companies. The firm has frequent dealings with the Ministry of Communications and assists in securing
broadcast licenses, establishing program distribution, determining rate regulations and preparing fixed line and wireless access permit applications.
Labour and employee benefits:  Yigal Arnon & Co. advises companies at all stages, from emerging growth companies to established international
companies, assisting them in arranging and implementing employment packages appropriate for their needs. The firm is involved in all facets of setting up and implementing employee incentive plans, including equity and equitybased award plans. Its attorneys are instrumental in integrating Israeli and foreign corporate, securities, tax and accounting concerns in order to structure multinational benefit plans, often in close co-operation with leading
international firms.
Clients: Yigal Arnon & Co. provides a full range of legal services to
a wide ranging client base, including major international (Fortune 500) and other global companies, local and foreign banks, financial institutions, venture capital and private equity funds, emerging growth companies, investor
groups, government entities, and individuals. The firm represents clients in a wide variety of industries, including information technology, energy, banking, software, electronics, semiconductors, pharmaceuticals, biotechnology, internet, medical devices, real estate, telecommunications, Fintech, insurance, automotive and consumer products.
Main Contacts
| Department | Name | Email | Telephone |
| --- | --- | --- | --- |
| Corporate and M&A | David Schapiro | | |
| Corporate and M&A | Barry Levenfeld | | |
| Corporate and M&A | Orly Tsioni | | |
| Corporate and M&A | Barak Platt | | |
| Corporate and M&A | David Osborne | | |
| High-tech | Barry Levenfeld | | |
| High-tech | David Schapiro | | |
| High-tech | Barak Platt | | |
| Banking and finance | Shiri Shaham | | |
| Banking and finance | Amnon Lorch | | |
| Banking and finance | Simon Weintraub | | |
| Banking and finance | David Schapiro | | |
| Capital markets and securities | Gil Oren | | |
| Capital markets and securities | Shiri Shaham | | |
| Capital markets and securities | Daniel Marcovici | | |
| Capital markets and securities | David Schapiro | | |
| Real estate | Hagit Bavly | | |
| Real estate | Amalia Meshi | | |
| Real estate | Hagai Shmueli | | |
| Real estate | Asaf Eylon | | |
| Dispute resolution | Barak Tal | | |
| Dispute resolution | Ruth Loven | | |
| Dispute resolution | Orna Sasson | | |
| Dispute resolution | Hanital Belinson | | |
| Dispute resolution | Dror Varsano | | |
| Projects, infrastructure and energy | David Schapiro | | |
| Projects, infrastructure and energy | Doron Tamir | | |
| Projects, infrastructure and energy | Oren Roth | | |
| Tax | Ofir Levy | | |
| Tax | Eran Lempert | | |
| Labour law and employee benefits | Ben Sandler | | |
| Labour law and employee benefits | Shira Lahat | | |
| Family wealth management | Amnon Lorch | | |
| Family wealth management | David Osborne | | |
| Family wealth management | Guy Sagiv | | |
| Intellectual property | Barry Levenfeld | | |
| Intellectual property | Daniel Green | | |
| Intellectual property | Yoheved Novogroder – Shoshan | | |
| Investment funds | Barak Platt | | |
| Investment funds | Yarom Romem | | |
| Investment funds | Simon Weintraub | | |
| Insurance and torts | Yoran Gill | | |
| Insurance and torts | Ido Chitman | | |
| Telecommunications and media | Ruth Loven | | |
| Telecommunications and media | Ido Chitman | | |
| Competition and antitrust | Ronit Amir Yaniv | | |
| Competition and antitrust | Shani Rapoport | | |
| Restructuring and insolvency | Amnon Lorch | | |
| Restructuring and insolvency | Gil Oren | | |
| Restructuring and insolvency | Assaf Mesica | | |
| Restructuring and insolvency | Yuval Bargil | | |
| Life sciences | Barry Levenfield | | |
| Life sciences | Daniel Green | | |
| Competition and antitrust | Niv Zecler | | |
| Competition and antitrust | Ofer Argov | | |
| White Collar | Eran Zach | | |
| High-tech | Joeri Kreisberg | | |
| High-tech | Nimrod Vromen | | |
| High-tech | Jacob (Kobi) Ben Chitrit | | |
| Banking and finance | Micki Shapira | | |
| Banking and finance | Yuval Shalheveth | | |
| Restructuring and insolvency | Eyal Aichel | | |
| Corporate and M&A | Eliran Furman | | |
| Corporate and M&A | Peter Sugarman | | |
| Investment funds | Yulia Lazbin | | |
| High-tech | Daniel Damboritz | | |
| White Collar | Niv Zecler | | |
| Intellectual property | Eli Greenbaum | | |
Lawyer Profiles
| Photo | Name | Position | Profile |
| --- | --- | --- | --- |
| | Mr Avi Anouchi | | View Profile |
| | Mr Naftali Nir | Naftali specializes in real estate law, planning and construction and commercial law.… | View Profile |
| | Adv Micki Shapira | Partner in the corporate department, focusing on public and private mergers and… | View Profile |
| | Adv Gidon Weinstock | Adv. Gidon Weinstock has very extensive experience in the full range of… | View Profile |
Staff Figures
Number of lawyers : 203 Number of partners : 74 Total employees : 344
Languages
English Hebrew French Spanish Arabic Chinese
Other
Other offices : Jerusalem
Press Releases
21st November 2018
Advs. Barak Platt, Nataly Damary, Josh Hauser and the intern Idan Adar represented Intel Capital, the technology giant's investment arm, in their investment in Habana Labs, a leading startup in the emerging AI processor space, in a US$75 million in an oversubscribed series B funding. The round is joined by WRV Capital, Bessemer Venture Partners, Battery Ventures and others, including existing investors.
Click here for more information.
19th April 2018
Adv. Adrian Daniels, partner at Yigal Arnon & Co. and Co-head of the Fintech practice, shares his thoughts on Cryptocurrency in this Finance Monthly article.
 finance_monthly_-_your_thoughts_-_crypto_confidence_03.04.2018
Legal Developments
23rd May 2019
Accredited investor funding platforms for innovative tech scale-ups offer more choice and without having to commit a large chunk of capital upfront, the risk is diluted.
12th March 2019
While there are the aficionados who will say that cryptocurrencies will free us of the chains of the global financial institutions, on the occasions when the world of cryptocurrencies intersects with the world in which most of us live, the news is generally bleak. While you may not know one side of a Bitcoin from the other, you probably know that its value has crashed over the last 13 months, you may even have heard about some of some of the larger cryptohacks (that is computer heists through which digital currencies belonging to investors are stolen from crypto trading exchanges). And over the last week or so, you may have read on mainstream news sites about the death of Gerald Cotton the CEO of Canada's largest cryptoexchange QuadragaCX. The death of the CEO of a company that few had previously heard of, was news of course, because in his passing he had taken the passwords to the accounts of his customers with him. The result of this being that about $140 million of their money was stuck somewhere between this world and the celestial ether in which Mr. Cotton now resides. Of course, it wasn't quite told like that. We were fed terms such as "private keys," lack of "multi-signature protection," "cold storage wallets" and more readily understandable – "cryptofraud". Again!
10th December 2018
Earlier this year, the Israel Tax Authority (ITA) issued two circulars, one on the taxation of digital tokens and the second addressing the taxation of utility tokens in initial coin offerings (ICOs). Additionally, in March, the Israel Securities Authority (ISA) released a detailed interim report by the Committee for the Regulation of Public Offerings of Decentralized Cryptocurrency Coins (Report) (with a follow-up report due to come out around October 2018). Moreover, it is expected that before the end of 2018, legislation will come into force that for the first time will see Israeli primary legislation define virtual currencies as financial assets and mandate licensing for related services, as is later discussed in detail.
This chapter addresses the applicability of the existing legal framework in Israel to the use and trade of virtual currencies. It further reviews the significant efforts already made by the Israeli regulators to create new, or to adjust existing, legislation and regulations with regard to virtual currencies in an attempt to keep pace with the bustling global virtual currency market, and especially the booming Israeli one (an estimated US$500 million was raised in Israeli-linked ICOs alone in 2017).
 israel_chapter_in_the_virtual_currency_regulation_review
10th December 2018
Israel may be the "Start-up Nation" and a world-renowned center of technological innovation, yet for many years the procedures and conduct of the Israeli Land Registry have been trapped in the past.
 Spring is coming for real estate registration in Israel
27th November 2018
Israeli hi-tech and its sources of funding have grown and diversified tremendously since the bubble burst in 2001 and over the last decade since the height of the financial crisis in 2007-2008.
http://www.arnon.co.il/sites/default/files/DIY%20Investor%20November%20%202018.pdf
26th November 2018
Nondiscrimination has been the neglected stepchild of the FRAND commitment. Patent owners participating in standards organizations typically commit to license their technology on "fair, reasonable, and nondiscriminatory ("FRAND") terms."
While a number of cases have provided extensive consideration of the first "fair and reasonable" part of FRAND, until recently, U.S. decisions provided only meager analysis of the second "non-discrimination" prong.
The recent TCL decision3 in the United States and the Unwired Planet decision
in the United Kingdom provide significant new guidance concerning the FRAND nondiscrimination requirement. Unfortunately, advancing 5G technology will bring new difficulties in applying that requirement, and neither decision will assist in addressing these coming complexities.
 nondiscrimination_in_5g_standards
26th November 2018
Non-disclosure agreements are a crucial, but often overlooked, tool in allowing startup companies to grow, build strategic partnerships and explore new business relationships necessary to develop their product or bring it to market. These agreements are often short (sometimes only a page or two) and lead many founders to forego legal advice to get past this "formality" and begin working with the other party to the NDA. Yet, NDAs are important agreements with potentially far-reaching implications for the protection of a company's confidential information and intellectual property, and mishandling of NDAs can come back to haunt a startup years later.
 crash_course_on_non-disclosure_agreements
13th June 2018
An interview-style piece in The Lawyer, Law in Israel: moving beyond tech, quoting Eli Greenbaum and Ezra Gross:
https://www.thelawyer.com/law-in-israel/?nocache=true&adfesuccess=1
13th June 2018
Publication of Adv. Adrian Daniel's Commentary in Private Banker International on GDPR & Blockchain.
A link to the article can be found a href="https://www.verdict.co.uk/private-banker-international/?s=yigal"here
13th June 2018
GDPR & ISRAELI PRIVACY LAW - KEY DIFFERENCES Yoheved Novogroder-Shoshan & Miriam Friedmann of Yigal Arnon & Co. outline the key differences between GDPR & Israeli Privacy Law.
 mea_markets_-_gdpr__israeli_law_-_key_differences_14.05.2018
13th June 2018
Authored by Adv. Simon Weintraub, Adv. Shiri Shaham, Adv. Yuval Shalheveth of Israeli law firm, Yigal Arnon & Co.:
 gbfr_-_clarifications_regarding_supervision_of_financial_services_law 
13th June 2018
HOW ISRAELI REGULATORS ARE MEETING ICO CHALLENGES
A recent report proposes a balanced approach to ICOs that could add new vigourto the country's vibrant blockchain sector.
A briefing by Adrian Daniels and Dafna Raz in the Israel Report in The Lawyer
 the_lawyer-how-israeli-regulators-are-meeting-ico-challenges 
13th June 2018
 mea_markets_-_technological_innovation_in_israel
Key trends and developments driving an increasing number of foreign businesses and investors into the region.
Authored by David Osborne and Barak S. Platt of Yigal Arnon & Co.:
13th June 2018
The steady evolution of class action suits in Israel, by Adv. Ruth Loven. Published in FTSE magazine.
 the_steady_evolution_of_class_action_suits_in_israel