EY Law > Brussels, Belgium > Firm Profile
EY Law
Offices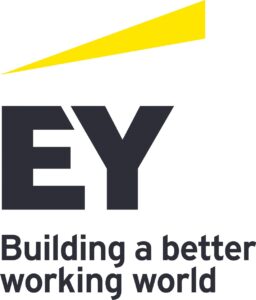 EY Law
DE KLEETLAAN 2
1831 DIEGEM
Belgium
EY Law > The Legal 500
Rankings
In addition to a number of private foundations and third sector associations,
EY Law
notably works with a host of domestic and pan-European industry associations on a host of governance issues, particularly in the health, education, agriculture, and banking sectors. The practice is chaired by the '
excellent
' 
Antoine Druetz
, an experienced non-profit lawyer especially noted for his capabilities in company and associations Code. Counsel
Alix Degrez
in an '
impressive
' adviser who works with a range of associations and foundations on the full gamut of incorporation and governance matters. Fellow counsel
Valérie Havaux
is also recommended.
Other key lawyers:
Testimonials
'Both Antoine Druetz and Alix Degrez are impressive.'
'Expert team dealing with international associations whether in the context of Belgian company law, social legislation or areas such as banking regulations.'
'Antoine Druetz is an excellent lawyer; expresses himself clearly in layman's terms and obtains results. His colleague Alix Degrez shows the same qualities.'
'Antoine Druetz not only has exceptional knowledge but is able to translate his knowledge into practical advice. We love working with Antoine, he is always there and able to understand what is our need and offers solutions.'
'For many years, I've had the pleasure of working with Antoine and his team. Over the years, they have successfully handled several files for us. They are extremely knowledgeable about non-profits, even more so a distinct expertise in the field. A truly flexible and client-centric approach.'
'The team are experts in the not-for-profit sector. Proactive and helpful.'
'A well-resourced team of experts, who have been supporting us legally as the organisation grew. Last year, we revisited our Articles of Association, and their expertise and foresight has been fantastic, allowing us to develop a governing document for the foreseeable future. They are really responsive, and move projects along very quickly.'
'Antoine Druetz's detailed knowledge of not-for-profits' governance, challenges, and anticipation of potential issues really is something I have not seen before anywhere else.'
Key clients
The European Plastics Pipes and Fittings Association (TEPPFA)
Forest-Based Sector Technology Platform (FTP)
European Young Doctors Association (EJD)
The World Federation of Intensive and Critical Care (WFICC)
International Association of Public Transport (UITP)
Europe Jacques Delors
European Association for Haemophilia and Allied Disorders (EAHAD)
Science Europe (SE)
European Society of Anaesthesiology (ESAIC)
The European Brain Council
European Association of Research and Technology Organisations AISBL (EARTO)
LAB Sint-Niklaas
European Federation of Psychologists Associations (EFPA)
Work highlights
Advised Philea AISBL on its merger with Donors and Foundations Networks in Europe AISBL for the creation of a major association with a governance representing the whole spectrum of philanthropic organisations in Europe.
Assisted PostEurop AISBL with conflict management (a.o. suspension/revocation of members and directors) in a sensitive and historic geopolitical context.
Advised European Society of Anaesthesiology and Intensive Care (ESAIC) AISBL regarding a very complex model of governance and an overhaul of its articles of association.
EY Law
leverages its international network to advise on a wide range of cross-border transactions, commercial agreements, and restructuring mandates, working with clients in the IT, telecoms, financial services, and energy sectors, among others. The practice is led by corporate law head
Peter Suykens
, a specialist in complex international reorganisations, alongside
Virginie Ciers
, who joined the firm from KPMG Law in Belgium in January 2022, and takes the lead on transactional work.
David Du Pont
joined from
Ashurst LLP
in October 2022, adding significant expertise in private equity deals and public M&A alike.
Practice head(s):
Peter Suykens; Virginie Ciers
Other key lawyers:
Key clients
Victoria
Transporeon
OpenGate Capital
Rigby Group
Ardo
Dermapharm Group
Nordic Unmanned
Planet Group
TVH Group
Mohawk International Services
XXXLutz
Domo
Koramic Group
Tilman
MHI Vestas Belgian entities
Europe Chocolate Company
Groep Vereenooghe
Farm Frites International
Quantacorp
Spectris
Opinum
Work highlights
Advised the British listed carpet manufacturer Victoria PLC on the Belgian law aspects of its acquisition of the Belgian carpet manufacturer Ragolle.
Advised Transporeon on the acquisition of SupplyStack and Logit One.
Advised the shareholders of Europe Chocolate Company on the sale to Barry Callebaut.
EY Law >
Firm Profile
The firm
EY Law is one of the top law firms in Belgium, established in 2009. It is an independent law firm acting for domestic and foreign companies. Its enterprising, innovative, and solution-based approach has earned it a reputation as an effective force that is highly respected in the market. EY Law is a rapidly growing and ambitious law firm with a no-nonsense mentality. EY Law offers a multidisciplinary approach. Its 50+ lawyers are active in all major disciplines that affect businesses. Its privileged co-operation with EY enables it to offer integrated and comprehensive services that address not only the legal but also the tax-related, financial, or other aspects of clients' issues. Furthermore, its industry focus ensures that it has access to up-to-date information and insights spanning a wide range of market sectors.
Areas of practice
The following practice groups provide legal services in, among others, the following industries:
Charities
Competition law
Corporate and Commercial law
Data privacy
Digital law
Employment law
EU Law
Financial law
Intellectual property and IT
Litigation
Mergers and Acquisitions
Not-for-profit
Real estate
Tax
Industries:
Automotive sector
Banking
Consumer products
Government and public sector
Healthcare and life sciences
Industrial products
Private equity
Real estate
Technology and telecommunications
Main Contacts
| Department | Name | Email | Telephone |
| --- | --- | --- | --- |
| Not-for-profit, Charities & Trade Associations, Corporate, M&A, National and cross-border corporate (re)structurings and contract drafting | Antoine Druetz | antoine.druetz@be.ey.com | |
| Corporate/ Digital Law, National and cross-border restructurings and reorganizations, M&A, Commercial Law, Contract Drafting, Data Protection and Privacy Law | Angela Nowosad | angela.nowosad@be.ey.com | |
| Employment, Social Security, Social Criminal | Barbara François | barbara.francois@be.ey.com | |
| Private Wealth & Tax Controversy | Bruno Cardoen | bruno.cardoen@be.ey.com | |
| Digital Law/ICT, Commercial, Corporate | Dirk Beeckman | dirk.beeckman@be.ey.com | |
| Controversy, Corporate, Commercial and Distribution, Domestic & cross-border corporate simplification | Herman De Wilde | herman.de.wilde@be.ey.com | |
| Digital Law, Data Privacy, GDPR, AI and robotics, E-commerce | Jan Decorte | jan.decorte@be.ey.com | |
| Employment, International mobility, Social security | Karla Vuyts | karla.vuyts@be.ey.com | |
| Corporate, Commercial and Distribution | Lieven Bultinck | lieven.bultinck@be.ey.com | |
| Corporate, Commercial, M&A, Cross border restructuring, Corporate Secretarial Services | Lindsey Clare | lindsey.clare@be.ey.com | |
| Private Wealth, Tax compliance, Establishment of companies, Family governance | Nathalie Van Diest | nathalie.van.diest@be.ey.com | |
| Corporate, Commercial and Distribution, Contract drafting, Legal entity reorganization | Peter Suykens | peter.suykens@be.ey.com | |
| Public Sector, Real Estate, Banking, Finance, Capital Market, Dispute Resolution, Public procurement, Environmental | Philip Peerens | philip.peerens@be.ey.com | |
| Corporate/M&A | Virginie Ciers | virginie.ciers@be.ey.com | |
Staff Figures
Number of lawyers : 3,500 at this office : 50+
Languages
Dutch English French
Other
Other offices : Antwerp Other offices : Ghent Other offices : Liège Other offices : London Other offices : New York Other offices : corresponding offices in Europe, Africa, Asia-Pacific and the Americas
Client Testimonials
CLIENT: Gerrit Verlodt
COMPANY/FIRM: KAZI NV
TESTIMONIAL: Having dealt with many law firms, both domestically and internationally, I was really impressed with the responsiveness and professionalism of the people at EY Law in Belgium (team led by Lieven Bultinck and Lindsey Clare). We utilize the firm primarily for corporate and company law. They provide excellent advice both in short 'over the phone' as in written consultations and deliver outstanding drafting services, and this always within the agreed upon timing.
---
CLIENT: Filip Thierie 
COMPANY/FIRM: Neste NV
TESTIMONIAL: As a Belgian legal entity acting in an international business model, Neste NV  has been very pleased with EY Law's services (team led by Peter Suykens and Angela Nowosad). With EY Law's assistance in subsidiary administration and all related compliance matters, we are able to have a solid corporate governance structure in place. We especially appreciate the pro-active and hands-on advice we receive.
---
CLIENT: Kenneth Verheyden
COMPANY/FIRM: Artexis NV
TESTIMONIAL: As a fast growing international company, we are very pleased to have the support from EY Law in Belgium (team led by Joost De Zutter and Ann-Sophie Haghedooren) in our continuous integration process of mergers and acquisitions and related compliance matters. With the support of EY Law, we are able to  efficiently execute these projects within the timelines set.
---
CLIENT: Filip Vanhastel
COMPANY/FIRM: TVH Group NV
TESTIMONIAL: As a Belgian legal entity acting in an international business model, TVH GROUP NV  has been very pleased with EY Law's services (team led by Joost De Zutter and Ann-Sophie Haghedooren). We utilize the firm primarily for corporate and company law. EY Law is very diligent and responsive. They understand the working relationship with corporations and have strong understanding of corporate matters and good practice. We especially appreciate the short response time and their solution oriented approach.The team at EY Law are friendly and approachable. I would recommend them to any organisation looking for legal support.
---
CLIENT: Didier Gistelinck
COMPANY/FIRM: Eurofins Scientific Group
TESTIMONIAL: The Brussels EY Law M&A team recently supported Eurofins on a M&A buy-side transaction providing excellent support and input (team led by Tom Swinnen and Giovanni Verkooren). Very knowledgeable and with a pro-active approach, the EY Law team assisted us with both legal support and overall project co-ordination with the other advisors and helped us to make the deal happen, both pre-closing as well as post-closing!
---
CLIENT: Taejoon Kim
COMPANY/FIRM: NXMH BVBA
TESTIMONIAL: As a foreign subsidiary, EY Law (team led by Joost De Zutter, Ann-Sophie Haghedooren and Chloë Boeykens) has been excellent to provide complicated domestic matters. There have been quite difficulties to coordinate international group matters and timing of issues, but always well managed with EY Law. For years of experience with them, we have been very satisfied for their service. Especially, EY Law can co-work with EY TAX CONSULTANTS, so this is quite a strength for coordination with business matters linked to legal, and finance.